My favorite time of the month is hands down when I get my shipping (and delivery!) notification from Topbox. I don't treat myself to very many things so I figure I can splurge and spend $13.44 (including shipping/tax!) on myself once a month and be surprised each time.
I signed up for Topbox about 8 months ago and for the most part it has really introduced me to some brands I have grown to love and incorporate into my everyday skin and makeup routine.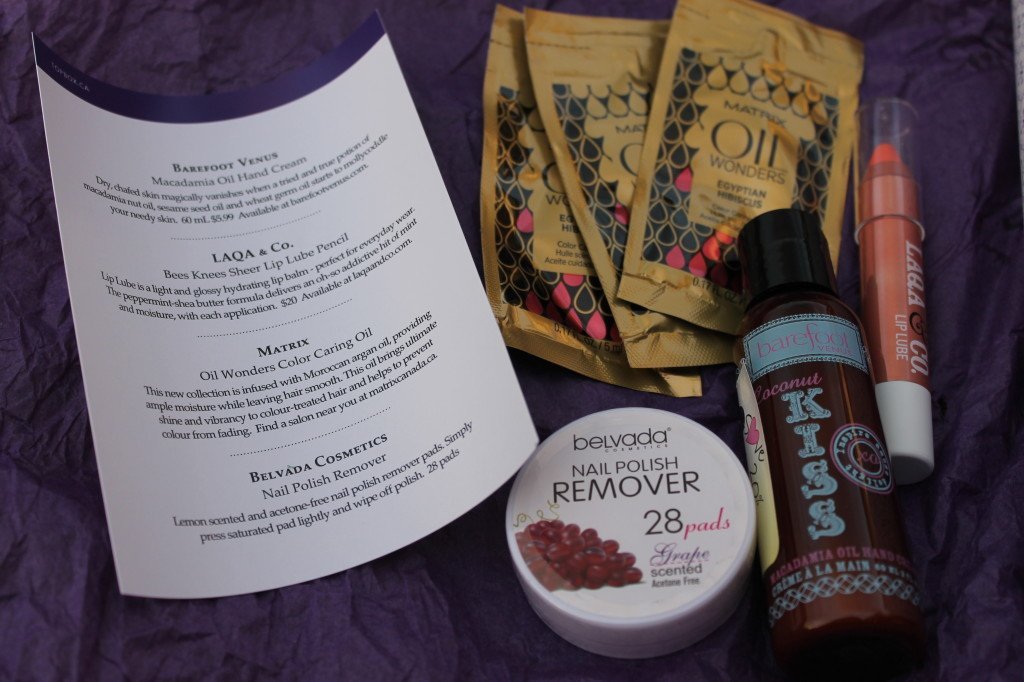 The August box was a total hit! I usually always go with the regular topbox because I love being surprised. I received;
Barefoot Venus, coconut kiss oil hand cream
Belvada nail polish remover pads
Laqa & Co lip lube
3x sample size Matrix oil wonders
& for an additional $7, I added on 6 Sally Hansen manicure nail polishes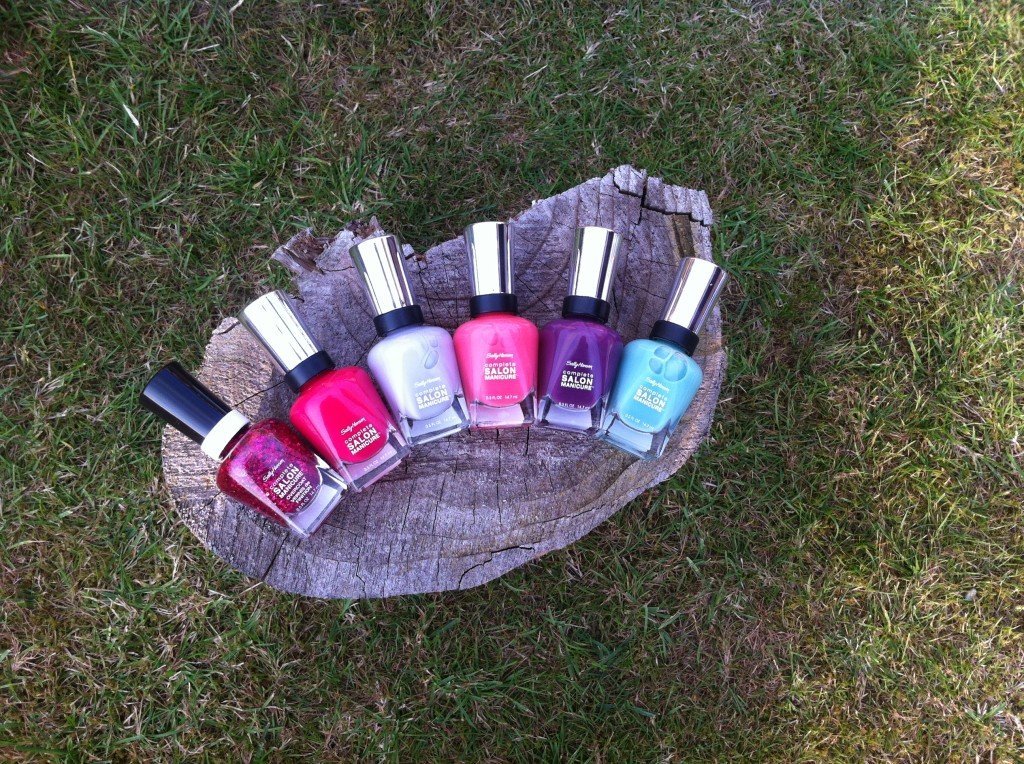 My first instinct was to open the Barefoot coconut kiss hand oil, I am a hand cream junkie and as soon as I opened it I wanted to eat it. It smells AMAZING. Coconut mixed with Moroccan oil is heaven in a bottle. Application was a bit on the thicker side and I did feel like there was a heaviness on my hands but it absorbed pretty quickly.
Next up is the Belvada, grape scented acetone free nail polish remover wipes. I like the idea of wipes but immediately realized these are far too thin and flimsy. I was able to get most of my red nailpolish off with one wipe but not without a bit of transfer. For a quick job these might come in handy though.
I already super love thick lip tube's for lipstick's so no surprise I already LOVE Laqa & Co lip tube, easy to apply and a smooth application. I'm pretty lucky the color they sent me is also one I will wear regularly!
Last up is Matrix oil wonders, I haven't tried these yet but with only needing to use 1-2 drops as a leave in treatment… wow!


Final thought? Was totally worth my investment this month. Usually with the items that aren't a good fit for me, I can pretty easily find a friend or family member who wants to try it out.  Can't wait for next month!
What's your favorite item in your make-up bag? How did you hear about it? Leave me a comment below so I can try some of your faves!