Anyone else feel like they BLINKED and suddenly we're looking at Spring and Summer, it's been a long 18 months of March hasn't it? One of my favourite parts of spring is going through A's room and gifting out clothes that no longer fit in our local buy nothing group and collecting toys she's outgrown to make room for some new additions for Easter and her birthday. This year, we were so excited to receive an incredible package from our friends at MGA Entertainment that includes some of the hot new toys that A could not wait to get her hands on!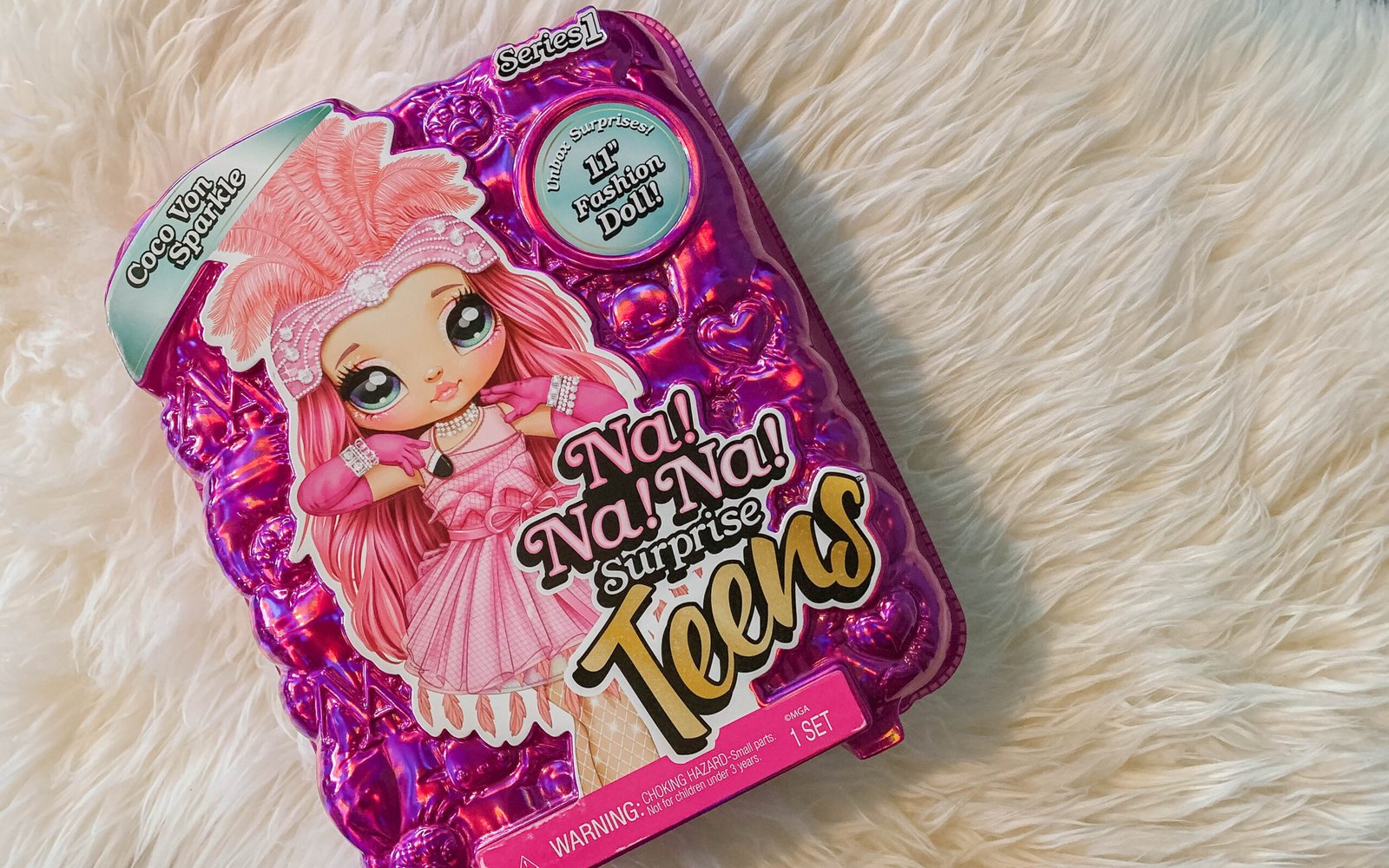 We're at a weird age over here where A's moved into wanting to play with fashion type toys, anything that involves fun clothes, accessories and surprises are where you'll find her spending her birthday money. We know we're running out of time where she'll want to use her imagination more than her cell phone, so I'm taking advantage of all the time we have with toys.
Our box from MGA Entertainment included some of A's favourites, and some new goodies to discover and collect! From Na! Na! Na! Surprise Teens, Baby Born Surprise Sparkle Fly Babies, LOL Surprise Big BB's, LOL Surprise Hair Goals, Rainbow High Cheer Fashion Dolls and a Little Tikes Tobi Robot Smartwatch, there was loads of imaginative play to be had when she started opening them all.
A has asked for Na! Na! Na! surprise dolls in the past but we felt she was a little bit young to understand their outfits and accessories. Now that she is a bit older and watching to play with different dolls and into fashion, makeup and accessories we were okay with one of the teens joining the group. Coco Von Sparkle does include fishnet stockings in her undressed form, though they are part of her final Flamingo outfit.
When the Na! Na! Na! Surprise Teens doll came, she couldn't wait to see what was inside. Each Na! Na! Na! Surprise Teens 11″ fashion doll comes in its own shiny case ready to be opened. Inside, kids will find their chosen doll and balloons full of accessories to accompany their "animal inspired" look. With 5 dolls to choose from, there's flamingo, chihuahua, shark doll accessories and more to collect! These dolls are soft, posable and have long rooted brushable hair that begs to be styled! With a little gentleness while opening the packaging, we were able to keep it as a storage container for all the dress-up items.
Available on Amazon.ca | ToysRUs | Walmart & local retailers – MSRP $39-$49.99, recommended for ages 5+.
There's something to be said about Spring and butterflies and that was the first thing A mentioned about the Baby Born Surprise Sparkle Fly Babies. These teeny babies come wrapped in a soft sparkly wings blanket and can't wait to be unwrapped and woken up. Enclosed with each baby is a list of ones to collect, as well as fun activities to discover your new babies birthday, star sign and more. Use a damp cloth or paper towel to "wake up" your baby with a wipe across her eyes and she's ready to play. Similar to the LOL Surprise Dolls, the bottle included tells you a bit more about your new friend.
Available on Amazon.ca | Walmart & local retailers – MSRP $19.99, recommended for ages 3+
If you have a kid around chances are you've heard of in some shape or form, the collectible nature of LOL Surprise dolls. Every kid we know has asked for certain ones over the years and A is no different. She has a small pile of her favourite LOL Surprise Dolls that she trades with friends, or takes swimming in the backyard with her. She's never seen an LOL Surprise BIG B.B. in person though and she was so excited the box was huge. Like REALLY huge!
LOL Surprise Big BB's (Big Baby!) are a great option for expanding on an already budding LOL Surprise collection, or if you'd prefer to avoid the blind surprise toys, you're able to choose from Bon Bon, D.J. and Kitty Queen and know exactly who you are getting up front. Each doll includes accessories for dress-up and play, as well as the box turns into a fun play structure perfect for photo-ops and visits from their friends.
I know half the fun is the surprise though and it wouldn't be an LOL Surprise party without a visit from one of A's personal favourites – LOL Surprise Hair Goals dolls! Series 2 is out with 9 more dolls and tons more accessories to collect. Similar to the LOL Surprise balls, these blind toys incorporate layers to unwrap 15 surprises inside and then you get to discover which friend with real hair you're about to unveil! My favourite is that the storage and display container is shaped like a can of hair spray.
A was elated to unwrap the super rare of the collection and displayed her right away with her other favourites. Don't forget to give your new LOL Surprise doll a dip in some water, each of the 9 dolls has a colour change surprise to discover.
Available on Amazon | ToysRUs | Walmart & local retailers – recommended for ages 6+
If you've got a YouTube fan at home then you've probably heard about the Rainbow High show already but if not, buckle up friends, the cheer squad is about to win you over! "With Grit, Love, Action and Moxie (G.L.A.M.), the students of Rainbow High combine their unique creative skills and work together to achieve their unlimited dreams today"
A has binged her way through this show and loves it! She couldn't wait to get her hands on Sunny Madison, one of her favourite cheer squad members to add to her doll collection. Sunny is 1 of 6 dolls to collect and each doll comes in their own cheer outfit that matches their bold personalities. Similar to the Na! Na! Na! Surprise Teens, these dolls are also full posable and come with long, brushable and ready to style hair!
Available on Amazon | ToysRUs | Walmart & local retailers – MSRP $34.99 – recommended for ages 5+
Last, but certainly not least on our Spring/Summer toys list was the Little Tikes Tobi Smartwatch, A and I went back and forth on this watch before deciding that it was a little too young for her and we passed it on to a special little girl – Addie from Beyond The Rhetoric.
Tobi, the fully functional and interactive smartwatch for kids pairs fitness, games, cameras and fun in a splash and kid-proof design. Designed by Little Tikes, no strangers to durable kids play, this watch is designed to be played with everyday! Boasting an up 5 day battery life depending on usage and over 50 face watches to choose from, Tobi makes interactive play portable.
Whether your kids are looking to cheer on their activity goals, chat between Tobi watches in the same area, take and store up to 3,000 photos full of stickers and fun or just tickle or make Tobi dizzy, there's endless hours of exploration. Explore the Fitness menu and play games that get your body moving, or explore the stats menu to see how Tobi is feeling, decorate his room or spend reward stars. Use the Calendar and Timer menu to set alarms, mark special occasions or set timers and much more.
Kids can either wear Tobi on their wrist with the attached band, or use the included clip to attach to their backpack or bag on the go. As you can see from Addie's super modeling, the watch face is quite large and may be a bit cumbersome on smaller wrists so the included clip can help still keep Tobi close by.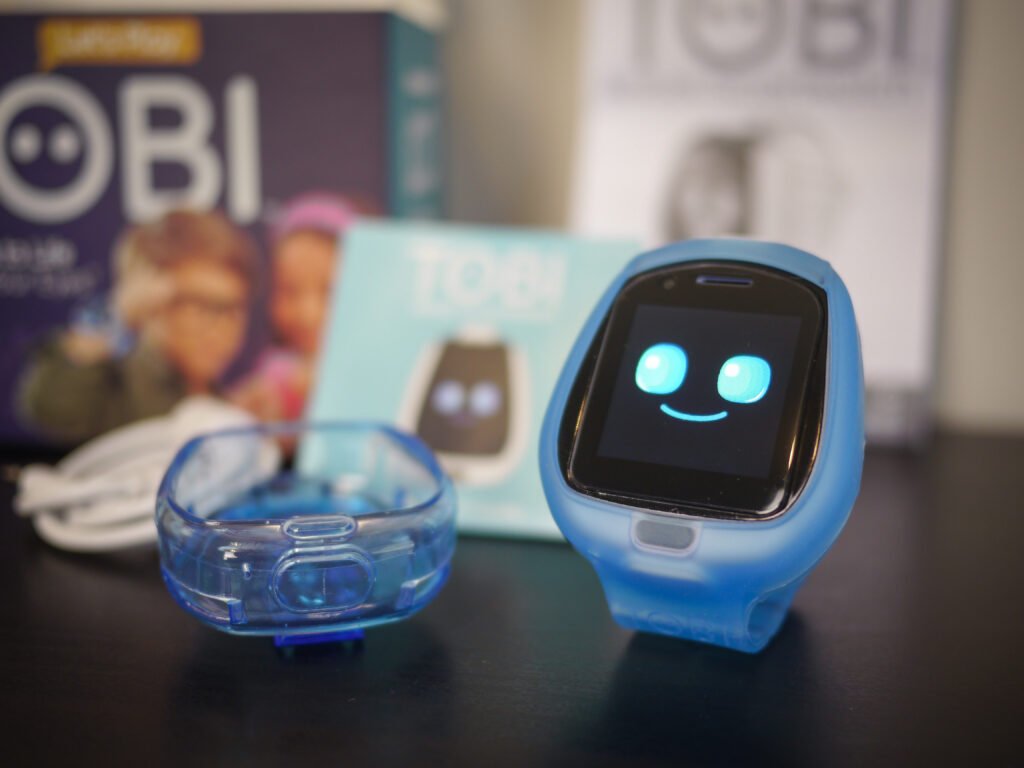 While the recommended age for the Tobi Smartwatch is 4+, we found that it's better suited to between 5-6 years old as there are some complex nested icons and more that can be harder to navigate. With some parent help though, I'm sure the younger crowd will figure out how to get where they want in the app selection fast enough!
Available on ToysRUs | Walmart & local retailers – recommended for ages 4+
Phew! That was a lot of new fun to discover and we hope you'll find something new to encourage some imaginative play at home. These toys have quickly become inside/outside toys at our house, with LOL Surprise BB and Na! Na! Na! teens showing up on our trampoline and water table for sun filled play.
{This post contains affiliate links. As Amazon Associates we earn from qualifying purchases}