If you're looking for a scooter that your youngster will have fun using, but that can also be tucked into the car, or away in a closet when not in use, you're going to want to check out Globber Primo Foldable scooter. When the box arrived with our scooter in it, I was expecting it to take a bit to get it all set up. My husband proved me wrong and had the scooter ready to go in just a few seconds. All he had to do was snap the handle into the base and it was ready to go. No major assembly required! We all know how important this is with kids; they want to be able to go right away instead of waiting for things to be put together. 
Features Of The Globber Primo Foldable Scooter
3-wheel foldable scooter for kids aged 3+ with an easy-to-use push button folding system

Wide scooter deck with a reinforced metal body frame with anti-slip deck

Extra-long & wide brake that helps with efficiency for breaking


Adjustable scooter with a 3-height T-bar for kids aged 3 to 6+

Steering lock button so that the two front wheels can be set to only go forwards and backwards for new riders.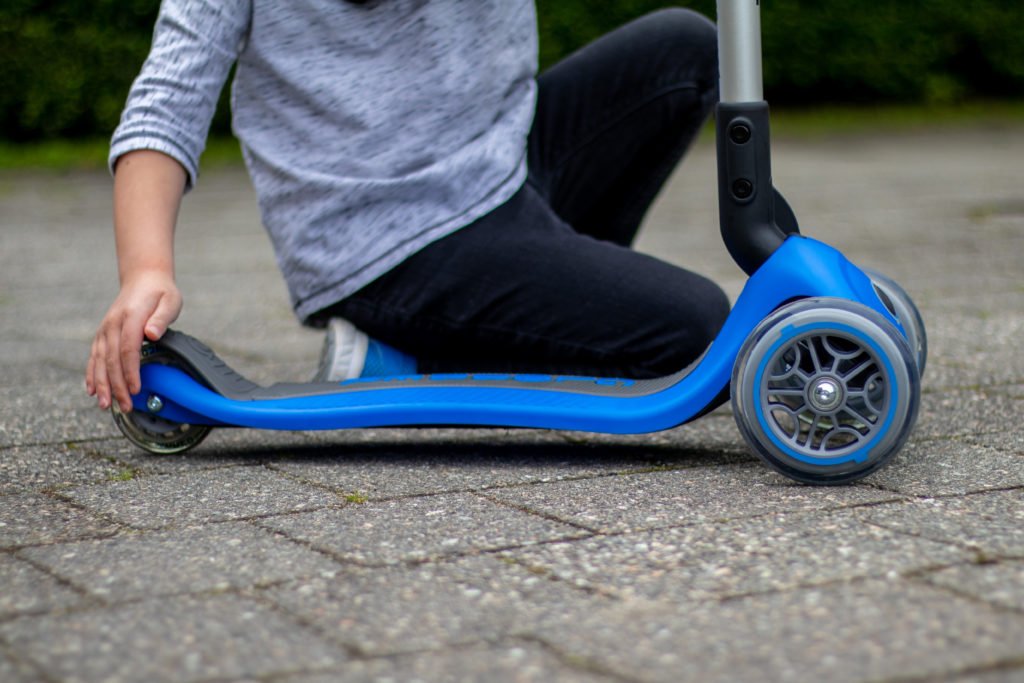 We were impressed with the quality and build of the Globber Primo. It comes in several different colour options. You can even upgrade to wheels that light up! For kids just starting out, a 3-wheel scooter is a fantastic way to learn. It's like having built in training wheels before eventually upgrading to a 2-wheel scooter. The three wheels offer extra stability as they figure out how to pump their foot to move forward, as well as leaning to turn.
This scooter can definitely keep up with our very active 4 year old! The wheels are able to handle her no-fear mindset when it comes to scooter riding. We did notice that the deck of the Globber Primo Foldable scooter is lower than other scooters we have used, and it did get marked up on the underside quickly. However, with this being lower, it means kids have a shorter distance to fall, or to hop off if and when it happens.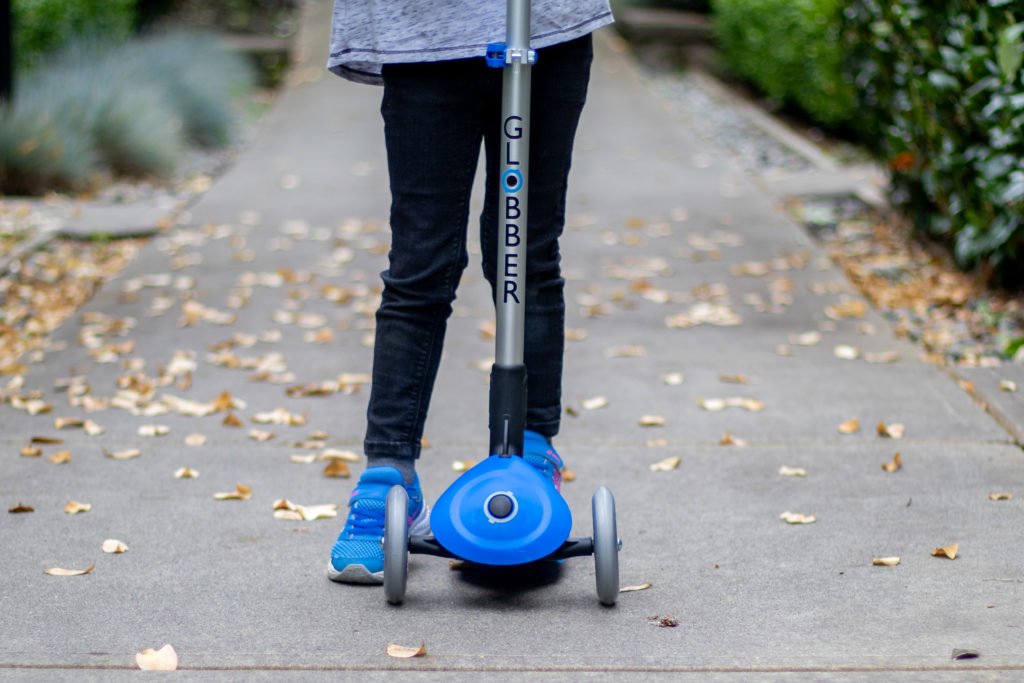 Being able to adjust the height of the t-bar handle allows you to change the height as your child gets taller. Braking can take a little bit of practice to figure out. Kids tend to like to just put their foot down on the ground when they start, but then they are wearing out the bottom of their shoes quickly. The extra-long and wide brake helps kids figure out foot placement for breaking quickly. 
The Globber Primo Foldable Scooter is a quality scooter that is definitely is worth checking out if you are looking for one for your child. I can see this scooter lasting so long that we can hand it on when the next sibling or cousin is ready to start scooter riding!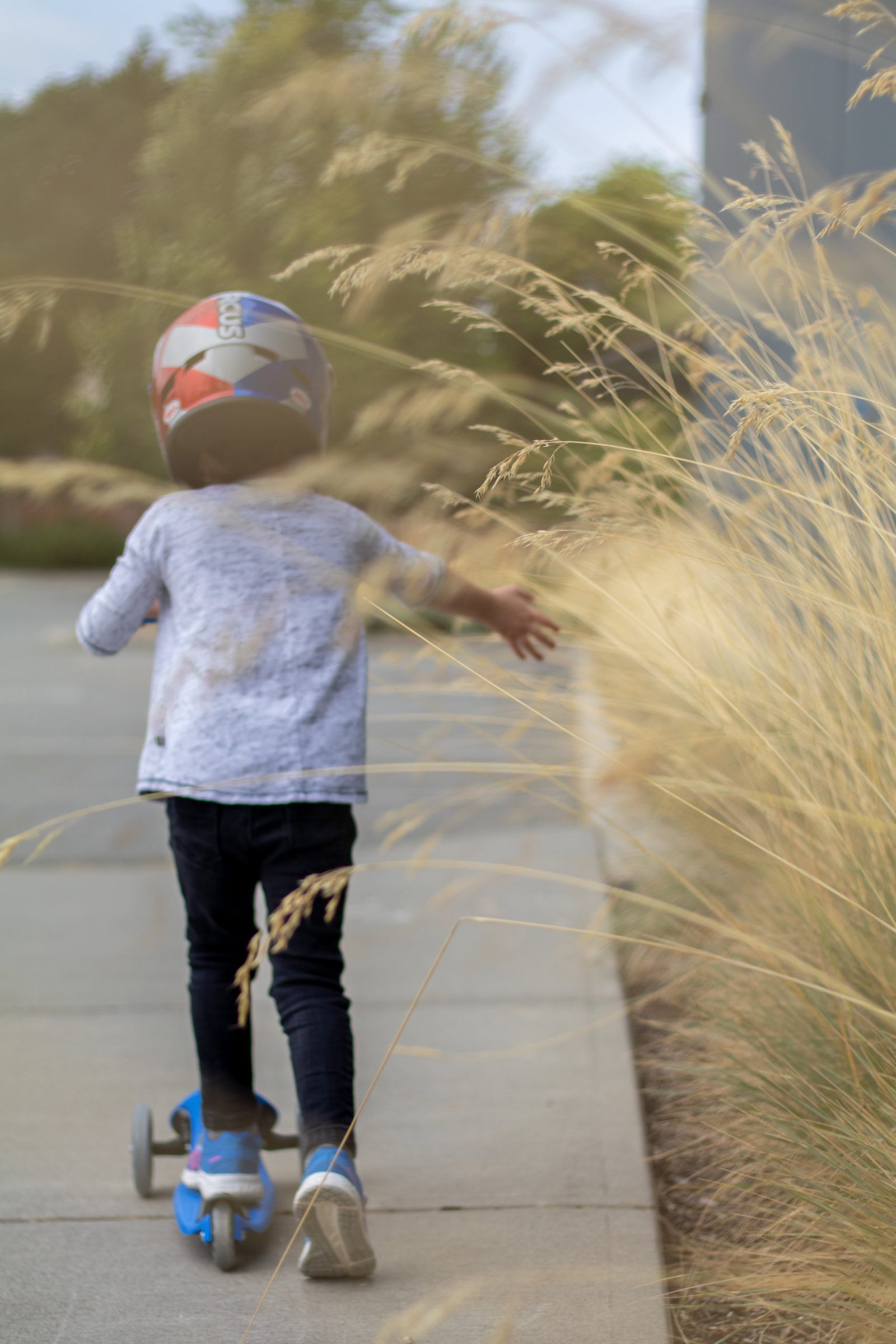 [Thank you to Globber for sending this scooter for our review. This post contains affiliate links. As Amazon Associates we earn from qualifying purchases]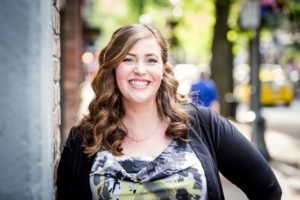 Tamara is a loving wife, a mom to two sweet girls and a huge Disney fan. She and her family call the Fraser Valley area of BC home, but they love traveling to the surrounding areas. She loves reading a good book while curled up in a blanket, and sipping a cup of tea. Her blog is about her family, and the adventures, and activities they get up to. You can find her at Discovering Parenthood, or visit her on Facebook, Instagram, Twitter, and Pinterest. Check out more of her guest posts here.