If you looked at one of my birthday cakes you'd be surprised to learn I'm actually turning 40 this year, and not the "29 again" as playfully written in icing script. I remember my mom and her friends telling me to watch out for things at milestones, at 30 you wake up and your back hurts, at 40 you forget why you entered a room…. wait, why did I walk into this room again? The reality is as men and women age, it sneaks up on us, and oftentimes it impacts our day to day without us even realizing it.
Truthfully, have you ever forgotten why you entered a room? Forget where you put down your phone? Can't quite grab that word you want to use from your brain? Feel brain foggy and fatigued throughout most of your day? Similarly to how our skin and bodies age, our brain ages as well. Cognitive health is something that is often overlooked, but something that can drastically impact our day to day. Which is exactly why I looked into Mikra CELLF products, that are made to help support better cognitive health.
Mikra CELLF is a specially formulated supplement created to help support better cognitive health in your 30s, 40s and beyond. This special creation was made with our minds in mind (literally), and after consistent use has helped to improve my day to day thinking power. It works on a cellular level to help fight back against fatigue, inflammation, and daily brain fog. This magic little supplement helps in the creation of mitochondria increasing your bodies efficiency and helping to rid your body of building up older, dysfunctional cells. Using their patented delivery system that uses glycoprotein to ensure all their bioactive components travel to the right spot for absorption. You'll have to trust, but it is all in the science.
CELLF by Mikra is a potent superblend mix made up of clinically proven components and a two-stage delivery mechanism that can help you increase cellular vitality and focus. This little wonder was developed to protect against oxidative stress at the cellular level, allowing you to begin healing and feeling better from the inside out It is a clinically supported and well researched product designed to promote a better body and mind.
Do You Need Mikra CELLF?
After learning a little more about what CELLF is you might be curious if it is even something you need to consider adding to your life. So what are some of the signs you might want to consider a little Mikra in your day? Do you have…..
Low Energy?
Poor Sleep Quality?
Consistent Brain Fog?
Longer Recovery Time (either from workouts, injury etc…)?
You might think that these are normal things to experience as we age, and while they are, they don't have to be something that negatively impacts your everyday life. You deserve to have days of clarity and shorter recovery times from things as simple as enjoying a hike for a little too long. Just because we are in our 40s doesn't mean we have to give up feeling like we are 20 and that is what Mikra and their team have strived to create. A way for you to enjoy your best years while feeling your best, not your worst.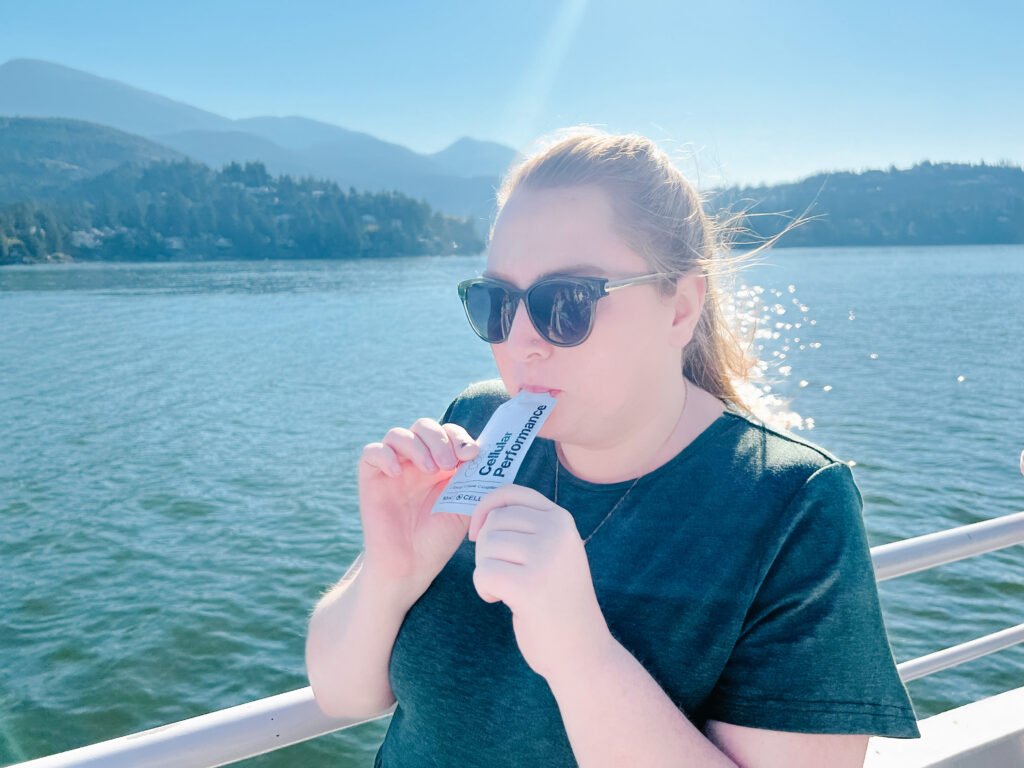 What Exactly Is In Mikra CELLF?
Each 10mL packet is jam packed with special ingredients that have been proven to help your body, and when combined, they create a powerhouse of support. The ingredients are simple, and specially formulated for the best delivery within your cells:
Glutathione (220mg)
CoQ10 (220mg)
Lactoferrin (70mg)
PQQ (20mg)
Additional ingredients: Natural almond butter, glycerin, medium chain triglycerides (MCT oil), oleic acid (from olive oil), phosphatidylcholine, natural clove oil, orange oil, cinnamon oil, vitamin E (as D alpha tocopherol) and vanilla bean extract. Common allergens it contains are: Milk, tree nuts (almond).
Okay but… what are those ingredients?
Glutathione – an antioxidant found in a variety of species, and it is the most abundant antioxidant in humans. It is essential for scavenging free radicals and protecting against oxidative stress, which is why it is frequently promoted as an antioxidant supplement. Glutathione supplementation has been found to minimize oxidative stress, boost immunological function, protect against neurodegeneration, increase cognitive performance, and prevent skin damage, among other things. It packs a powerful punch.
CoQ10 – another antioxidant that most people have heard of is CoQ10, which stands for Coenzyme Q10. In addition to its antioxidant properties, CoQ10 promotes mitochondrial health and energy generation. CoQ10 has been found to reduce oxidative stress indicators and boost antioxidant capacity. CoQ10 supplementation is primarily helpful for disease prevention or mitigation against inflammation and cardiovascular disease, while it may also help reduce the risk of neurodegeneration and metabolic syndrome. Other studies have found it to be beneficial for exercise recovery, skin damage, and blood sugar management.
PQQ – Pyrroloquinoline quinone (PQQ), a vitamin-like molecule and powerful antioxidant. In fact, it is up to 100 times more efficient as an antioxidant than vitamin C and some other substances. It also plays important functions in energy production and aging. PQQ supplementation has been demonstrated in studies to promote metabolic health, boost immune system performance, aid the cardiovascular system, and protect against neurodegeneration.
Lactoferrin – Lactoferrin is another key element in CELLF, and it is largely used to facilitate digestion and absorption. It is paired with a liposomal barrier, which protects the ingredients from the acidic environment in the stomach, allowing them to reach the small intestine, where they are absorbed into the circulation and supplied to the cells.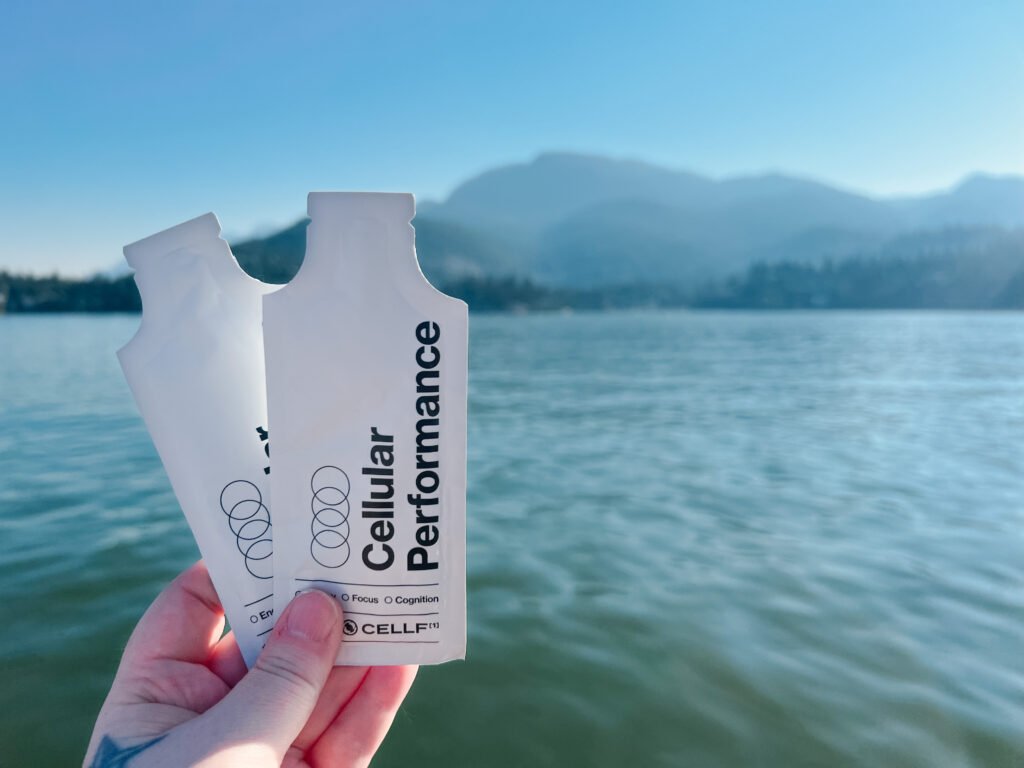 Adding Mikra CELLF To Your Life
It is a frustrating feeling to have your body working against you most days. After adding Mikra CELLF into my daily routine I have discovered major improvements not only to how my body feels, but also my mood. Not feeling the drag of constant fatigue and not having to battle endless bouts of brain fog has been such a load off my mind I have been able to focus on just feeling good and being happy.
I went into this trial with Mikra CELLF with no expectations. Surely it wasn't going to work THAT good right? Well, they sure showed me. After consistent usage, I've noticed a major improvement in my ability to focus during a long day, to be able to prioritize tasks and actually start tackling things on that never ending to-do list, all while being able to stay focused. Mikra has worked tirelessly to create something that has been proven, through rigorous studies, to impact your life in nothing but a positive way.
I will warn you in advance, this isn't the most tasty tasting supplement. It's also recommend that you don't mix it into a smoothie or other drink, so be prepared! I find it best to take it right in the morning while I'm running around the house getting ready for work and then I can eat breakfast when I get to the office. It definitely has a strong clove taste, so don't say I didn't warn you! Taken daily and taken consistently you will notice a definite improvement.
LEARN MORE + GRAB CELLF
If you think Mikra CELLF would be a benefit to your life I highly encourage you to give it a try. Use code TARA10 to save 10% off your first order. If you'd like to learn more about Mikra and their CELLF products, there are various resources available to deep dive into the science of aging and how we can combat it in our day to day! After a week of consistent usage you notice a major difference in your overall performance and mood. It has become a game changer in our house, and I don't mind telling people about it!