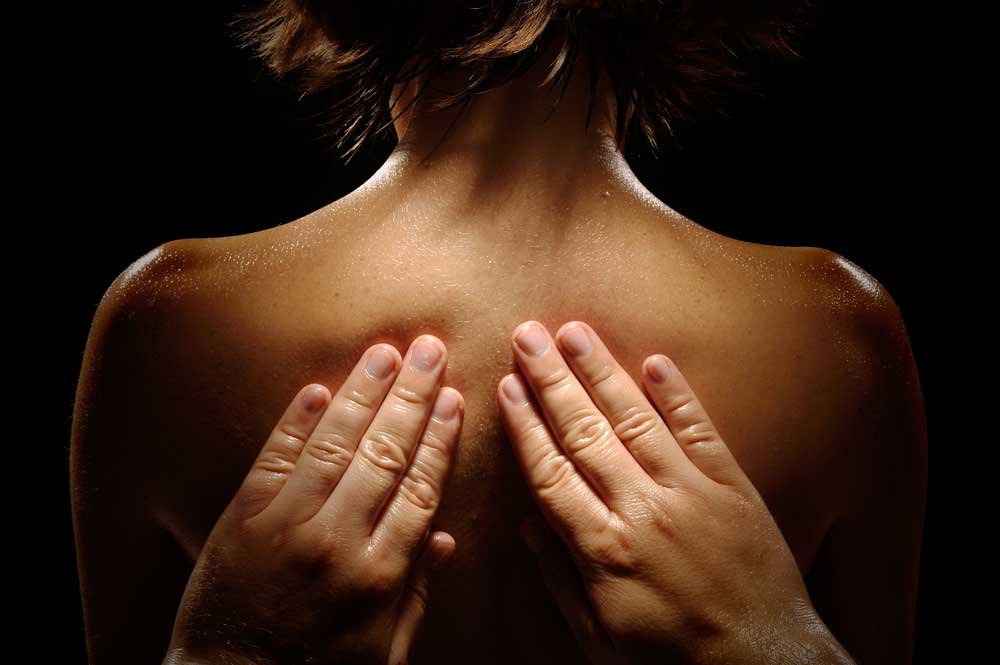 This post is shared with you in partnership with Melt Massage For Couples.
This year, my husband and I have been thinking outside the box for gift ideas, and I think I've discovered the best one yet. Have you ever tried a couples massage class? Best thing, it's a gift for both of you!
When you think about gifts that you would have liked to have received for Mother's Day, what usually comes to mind? A nice sleep-in, getting out of making breakfast for a morning, a nice facial, and maybe…. a massage? I know a massage is always on my list. I've worked in paramedical for the last 13 years and I know the true value of a massage when it comes to helping to regulate moods, alleviate stress, reduce the tension that can lead to pain, and more.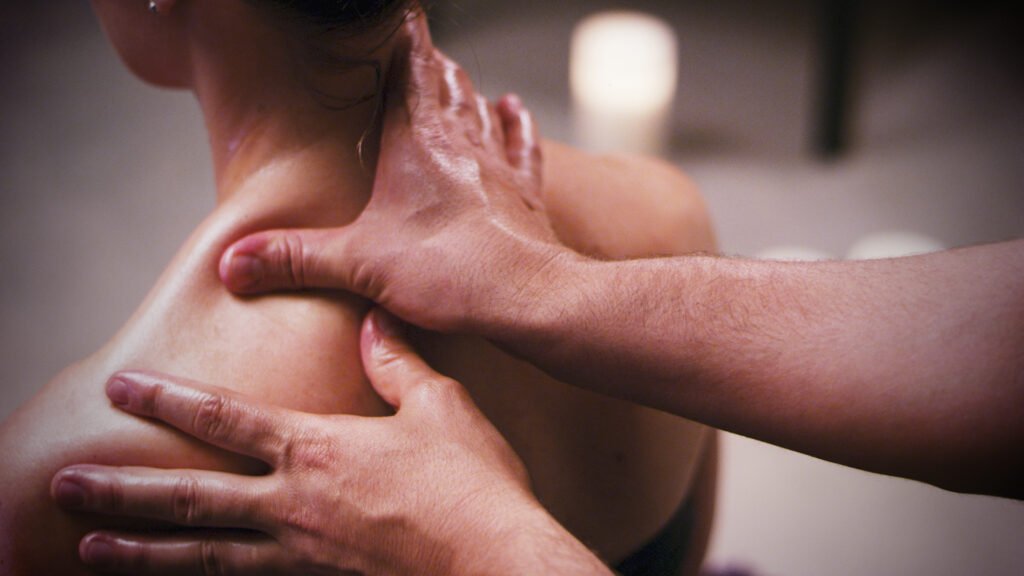 This is of course with an RMT, but did you know there is a whole different level of benefits from at-home massage as well? And what if I told you, you could double up on the feeling relaxed part, rekindle intimacy and spend some special time with your partner?
I'd like to get a little bit personal with you here, and this isn't something that I have shared often outside of my trusted circle but we're friends, right? For the longest time, I didn't like to be touched. We think it stemmed from a childhood of not a lot of physical touch, anxiety, and a touch of adhd, touch generally throws me into a bit of a sensory overload. This includes a fight or flight response, immediately tensing up or wanting to flee altogether. I've slowly worked through some of this over the years, and part of that is with trying to step outside of my comfort zone. Fact is, this goes both ways for me. Touching, and being touched.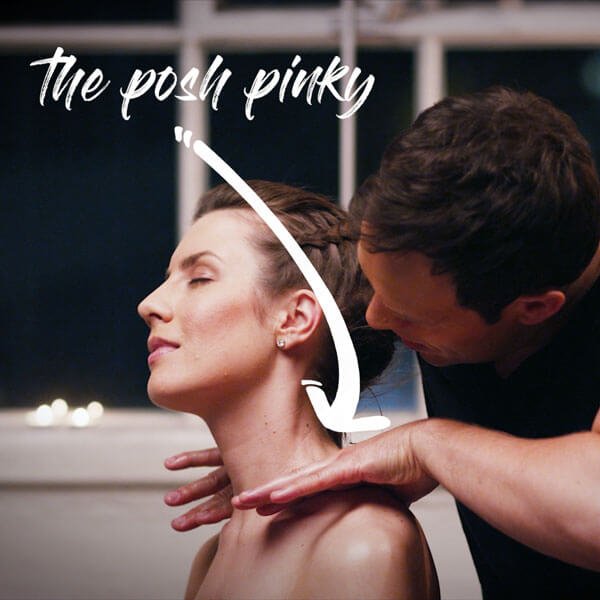 One of the best ways for me to push through this is to push myself outside of my comfort zone and in a way that feels safe for both me and the person I am with. It feels natural to explore this with my husband, and at the same time, I get to learn alongside him and treat him to some happy hormones. There's so much to learn from each other in the course both in communication, but also in silent signals.
Are you familiar with "the drop"? It's a term that Denis Merkas uses in his Melt courses that helps couples learn when it's okay to start a deep tissue massage. It's a moment of trust, connection, and signals that you feel safe, comfortable, and ready to go. (Just one of the few things you'll learn!)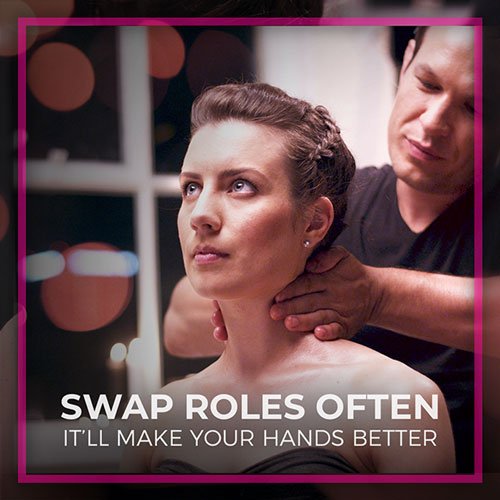 This past year has hit so many of us so differently. While many of us were all stuck in the same house during quarantine, it was so easy to drift apart. To fall into a daily routine of wake up, breakfast, dishes, work, watch tv and go to bed. It felt like a circle every day. Each person handles stress and the unknown differently and for many of us, it was to just try to get through each day and onto the next it felt like. A big part of 2021 in our house was reconnection, finding ways to reconnect as both a couple and a family.
It's no secret that as your relationship progresses, your needs and intimacy levels also change. Add in kids, busy careers and responsibilities and usually it's one of the first things that are pushed to the side. I really enjoyed that Melt creates an environment of intimacy that doesn't always need to lead to a sexual moment, it can just be a chance for you to make your partner feel relaxed after a long day, or a chance for them to do the same for you. But hey, wherever it leads is really up to you in the end. Press pause, play, come back the next day, it's all up to you.
About Melt: Massage for Couples
Melt was started by Denis Merkas, an Australian Massage Therapist to both the stars, and to his family. Having 15 years of experience under his belt he created a course that aims to reconnect couples in a way like no other. Having created the The head massage, hand massage and foot massage at Merkas Health, he now shares his knowledge in an easy to follow, hands-on course that over 50,000 couples, in over 190 countries are enjoying.
About Melt: Massage For Couples courses
When I said this was a gift for both of you, I wasn't kidding. Melt courses are meant to be taken together! Whether you are a seasoned masseuse or a beginner, Melt takes you through each step in a way that is both easy to follow, informative and comfortable. The power to pause as you learn is at your fingertips (literally) and it is filmed in an educational way that takes I felt takes a bit of the awkwardness out of the initial experience.
Massage has been proven to increase both serotonin and dopamine's, as well as boost endorphins and oxytocin. In short, it releases all the feel good brain juice that helps our body relax, our mind calm down and makes us feel like our emotional and mental cups have been filled. The good news is that you don't need an RMT to release these happy hormones, you can experience the same reaction at home with your partner.
Why couples take the Melt course
Denis interviewed 40,000 couples that have taken the Melt: Massage For Couples course and asked them why they massage each other and the answers are so diverse:
Relaxation and Stress Release
Release Knots and Tension
Intimacy and Connection
Foreplay and Sex
Save a Relationship
PTSD
Sleep Better
Reduce Pain and Inflammation
Anniversaries / Birthdays / Valentine's Day
Trips Away & Holidays
Non-Verbal Communication
Love Languages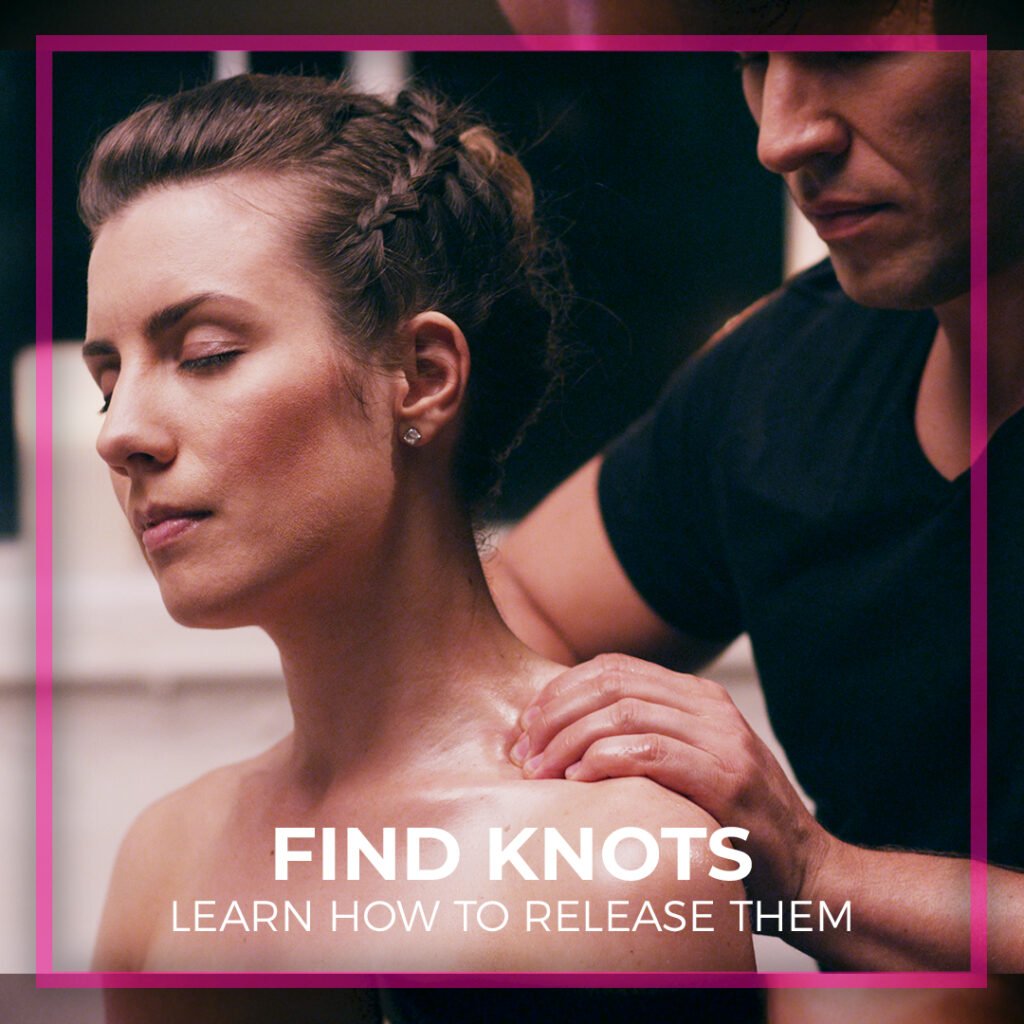 The Frugal Gift That Keeps On Giving
As I mentioned above, I work in paramedical and I know the cost of a weekly relaxation massage at a clinic and it isn't always obtainable for everyone. Melt has created a course that is affordable, and once broken down cost wise you can enjoy an intimate massage with your partner for mere dollars instead of hundreds. While learning about Melt, I came across Rosemarie's post about the cost breakdown and what she enjoyed about Melt and couldn't have agreed more!
The reality is sometimes we can't escape the kids for a date night, especially during a pandemic, so it's important to find ways to reconnect at home and still enjoy each others company. Once the kids are tucked away for bed, light some candles, set some soft music and settle in to learn and explore with each other.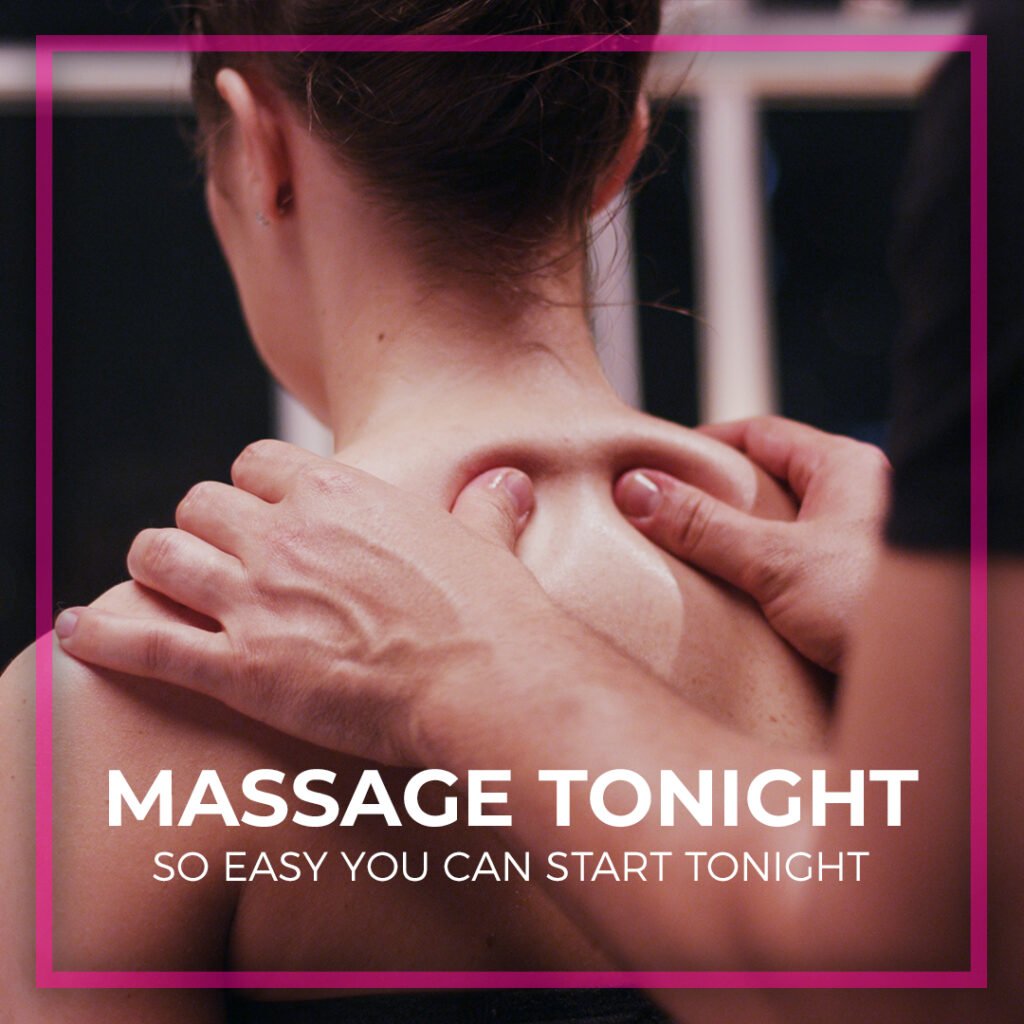 Fathers Day Special Pricing
When I said it's a frugal gift I wasn't kidding, and now is the best time to snag this course for one of the lowest prices you'll find. Until June 20th, 2021 couples can enjoy access to the Melt MasterClass Annual and Lifetime Memberships at up to 20% off. If you snag the Lifetime annual membership and enjoy a massage weekly with your partner it works out to be about $4.60 for a date night. Score!
Both the annual and lifetime subscriptions also include a 60 day money back guarantee, so what do you have to lose?
Budget conscious but still want to try it out? There is also a 3 month subscription available for $34.95 (regular price) to try out the course and see if it is the best fit for you!
Want to learn more about what each course offers, and what is best suited for your relationship? Visit CouplesMassageCourses.com, reach out to Denis directly with any questions or follow them on social media for free resources on Facebook, Instagram and YouTube.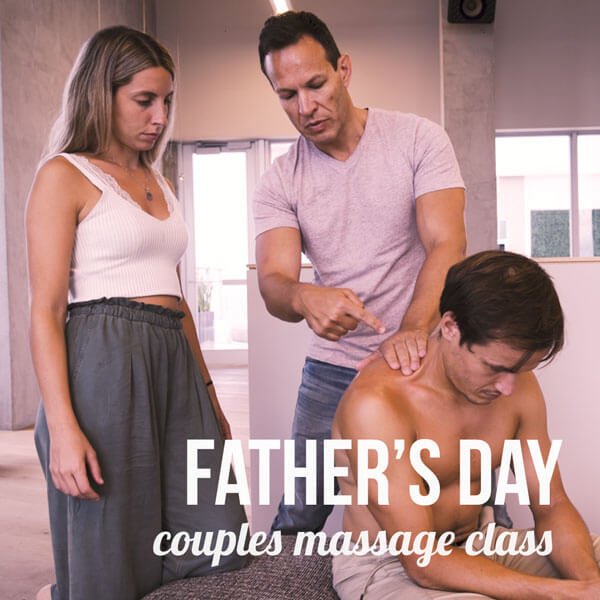 I'm going to share a little secret with you here… this is *special* Father's Day pricing, but realistically, you can also scoop up these prices for your own birthday, Mother's Day, Valentine's Day or Anniversary now. And this isn't just for same-sex couples either friends, love is love and these techniques can be used with anyone that you'd like to explore connection with. This is the first sale Melt has had in 2 YEARS… who knows when the next one will be!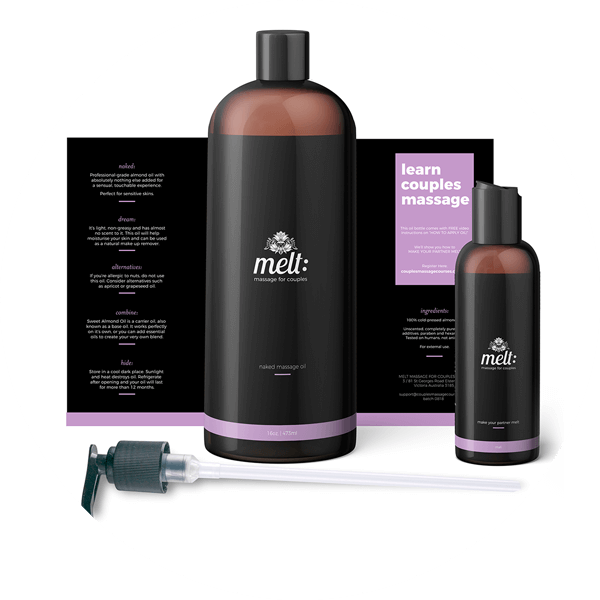 Are you like me and like to give your partner something to unwrap with a virtual gift? I get it, I like to have something to wrap and watch someone unwrap (it's half the fun!). If you'd like to experience the full Melt package, I highly recommend picking up Melt's high quality almond massage oil, it's cold-pressed with no nasty additives and penetrates the skin for a rejuvenating experience. Hey, if you're going to get a massage it never hurts to also get some skin care while you're there right? Grab yours on Amazon!
I hope you'll join me in this new experience, and I can't wait to hear how you enjoy the courses once you start. Happy Massaging!