We are a technology household and I will be the first to admit that. Alivia received an iPad mini for Christmas last year and we have downloaded tons of great education apps for her.
Here is our top 5 must-have toddler ipad apps, these are tried, tested and true; and are an absolute hit in our house. Make sure to keep an eye on Apps Gone Free daily, I discovered a couple of these apps through them and they were FREE for a very short time!
1. ENDLESS ALPHABET, $6.99 (though keep an eye out, it does go FREE often)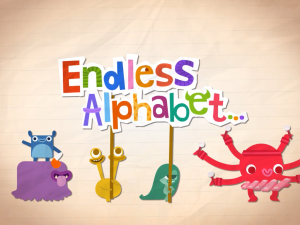 This is my favorite app so far, Alivia has been playing with this one for the past year and I have nothing but good things to say about the silly skits and artwork in this app. Endless alphabet is great for helping children recognize their letters as they drag the talking creatures to their correct spot and offers a fun reward animation when they get them all right. The app is a bit on the pricey side but I can promise it offers endless entertainment for littles, and you'll get a good laugh about it as well.
Find it in the App Store – Endless Alphabet, also by Originator Inc, Endless Reader (Free), Endless Numbers (Free)
2. TALLYTOTS, $2.99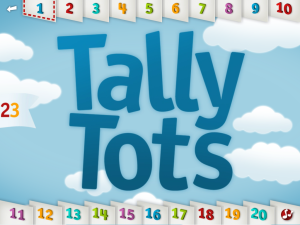 This app actually shocked me! We have been working on Alivia's numbers but had only made it up to about 20, imagine my surprise when one day she was singing along and counting up to 45 and well on her way to 100! This app offers a lot of fun interaction and rewards the children with a fun, catchy song at the end! "Let's all count with tallytots!"
Find it in the app store – TallyTots by Spinlight Studio
3. ALPHATOTS – $2.99
Another fun and easy to navigate app by the same studio that brought us Tallytots, Alphatots has quickly become another one of Alivia's favorite apps. With a touch she can select a fun interactive scene for each letter of the alphabet, my favorite part of the app is the pronunciation of each letter before starting the mini game, there's lots to discover in Alphatots!
Find it in the app store – Alphatots by Spinlight Studio or visit their website for more information on their apps Spinlight.com
4. KIDOODLE – FREE (with a monthly subscription fee)
I really REALLY love this service. It isn't just available in the app store, you can watch it on any device (PC, tablet, phone) and customize it for up to 5 children. I immediately fell in love with the parental controls, we use a streaming service for ourselves and really appreciated the ability to limit viewing time, remove accessibility to shows we didn't want her watching (or were inappropriate for her age group) in Kidoodle. Once I downloaded the app and signed up it was incredibly easy to configure Alivia's profile, select which shows I wanted her to have access to and let her go at it, she really enjoys that SHE gets to chose what she watches out of what is available on the main page for her. For $4.99 a month it is a staple in our house, we don't have children's channels on our cable package so this was worth the investment for us.
Find it in the app store – KidoodleTV, or visit their website at Kidoodle.tv to try their service for 14 days FREE (no credit card required!)
5. LITTLE WRITER – FREE
You can tell we are on an alphabet kick in our house, with preschool coming up we are really working on recognizing our letters, numbers and sequences. Little writer is incredibly fun and assists with teaching children how to "write" each character on the screen with their finger by following a fun trail of different pictures.  Tracing has never been so fun with the simplistic nature of this app!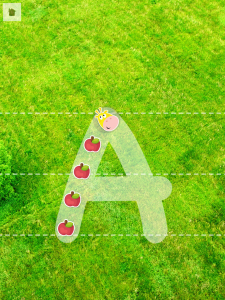 Find it in the app store – Little Writer, the tracing app for kids by Innovative mobile apps
What are some of your children's favorite apps? Do they have one that they always seem to return to? Share your experiences, we are always looking to try new ones!