Anyone else fighting the summer shoe battle right now? You know the one I'm talking about – NO, you can't wear your rubber boots in 30 degree weather, no those fleece lined boots aren't a good fit either! Where's your runners? WHY are you wearing no socks in your runners?
I feel ya mommas, I really do! That's why we're sharing one of our fave shoe brands for kids and their exciting new marble line! Native Shoes has Vancouver roots, having been established in Vancouver since 2009, they exploded into the scene with a vision to create "Future Classics" by combining iconic, casual silhouettes with the best of evolving technology. The result is lightweight, future forward shoes for men, women and children. Distributed in more than 45 countries, Native makes innovative, creative, and, above all, lite products.
So what do we usually look for in a summer shoe? First off, I want one that A can put on herself. Mornings and adventures on the go usually mean we are up and out of the house very quickly so it's always helpful if I don't need to get down and help someone with their shoes each morning.
Secondly, I want something that is comfortable and isn't going to dig into her feet at any point during the day. I personally love that Native Shoes are available in different widths. Unfortunately for A, she was blessed with her mom's wide feet so we were grateful that the Marbled line is available in the Miller's which are a tad bit wider and give a roomier fit.
Lastly, I want a shoe that I can feel good about spending a bit more money on. Fact is, kids are EXPENSIVE and most parents are looking for cost effective ways to save a bit here and there. I've found that the best way for me to save on clothes and shoes is to invest in ones that are going to last. We've been rocking another pair of Natives over the summer and have been so impressed with how they have held up and don't show much wear, even with the kid who uses them to stop her scooter!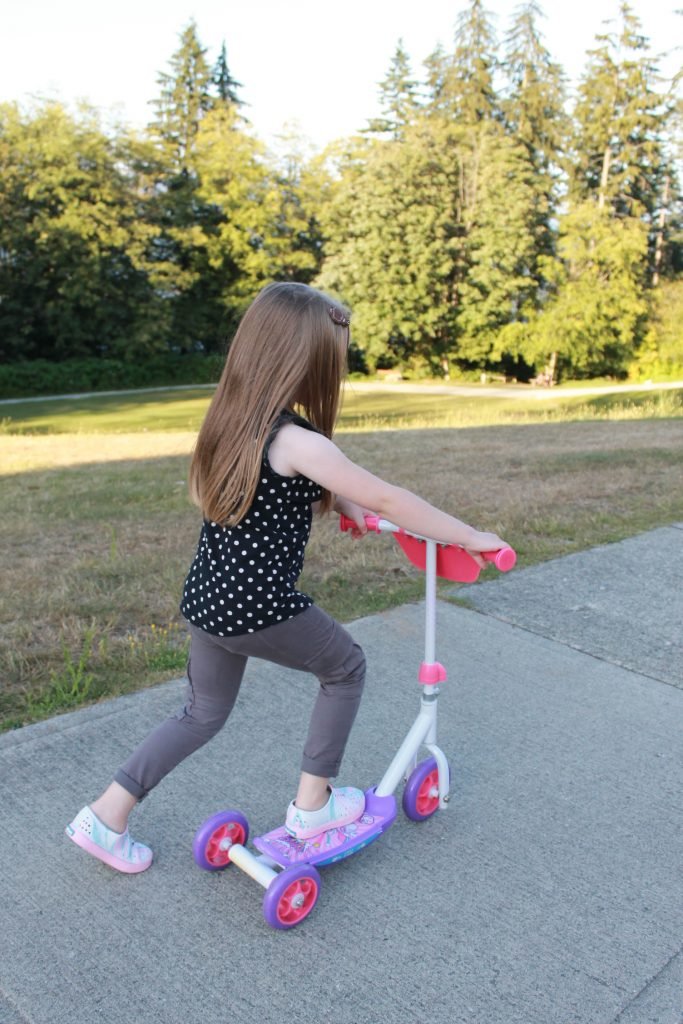 We usually purchase a size up, to give a little bit of room to grow and love that Native shoes make great beach wear, pool wear and everyday wear. We've been known to toss on a pair of ankle socks on a chillier day just to be able to still rock the marbled fun in our super unpredictable Vancouver weather. We were sent the Miller Marble in Shell White/Princess Pink and immediately A fell in love with them and asked to wear them everywhere – literally.everywhere.
The new Marbled melted madness is available in four staple kids silhouettes (Jefferson, Miller, Venice, and the Sid Boot) and each shoe receives the Marble treatment in classic colors such as Surfer Blue, Princess Pink, and Jiffy Black. Using a special method of injecting EVA ensures that no two shoes are created alike, meaning that each Marble is unique – just like our kids!
There's something to be said about a shoe that is made with active, busy kids in mind. Native Shoes' believes in #keepitlite, by creating shoes that are stylish, fun and won't bog down little feets! We're in love with the new Marbled line and may already be eyeballing a couple more fun pairs for back to school.
There's a style and design to please just about every kid, and with summer adventures and back to school well under way it's the perfect time to snap them up! If Sign up for the Native Shoes newsletter you'll also receive 10% off your order online so you order this cuteness without even leaving the house = win!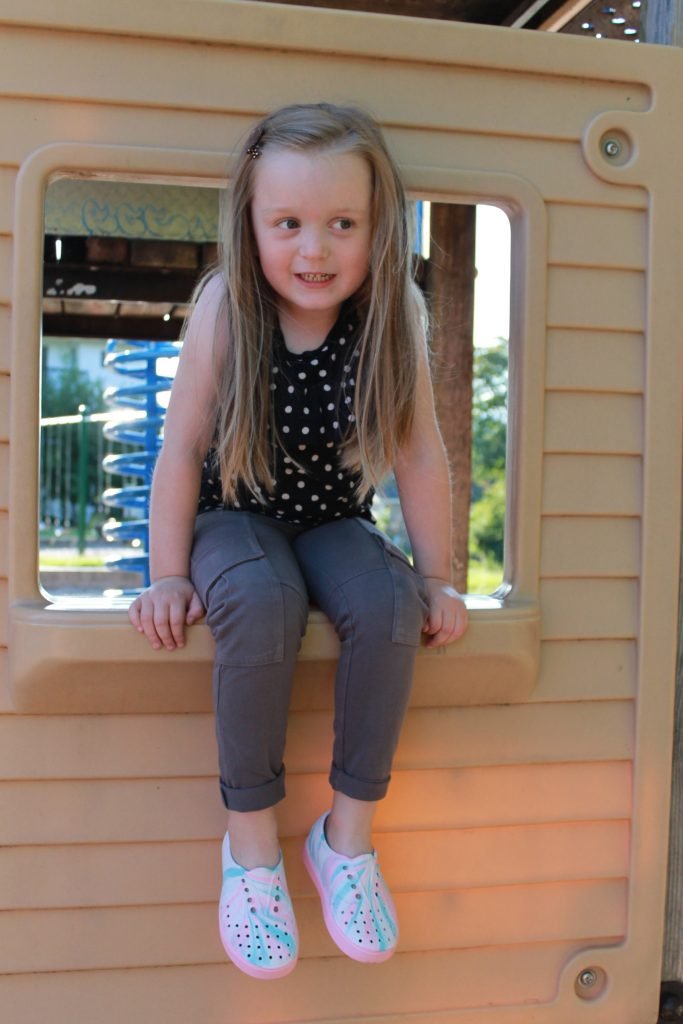 The kids Marble collection ranges in price from $54.99 CAD for the Miller to $76.99 CAD for the Sid and in our opinion are worth the investment. Most kids will outgrow these shoes and they will still look brand new – which is amazing! This treatment is now available for Spring/Summer 2016 online at www.nativeshoes.com and in select retailers worldwide.