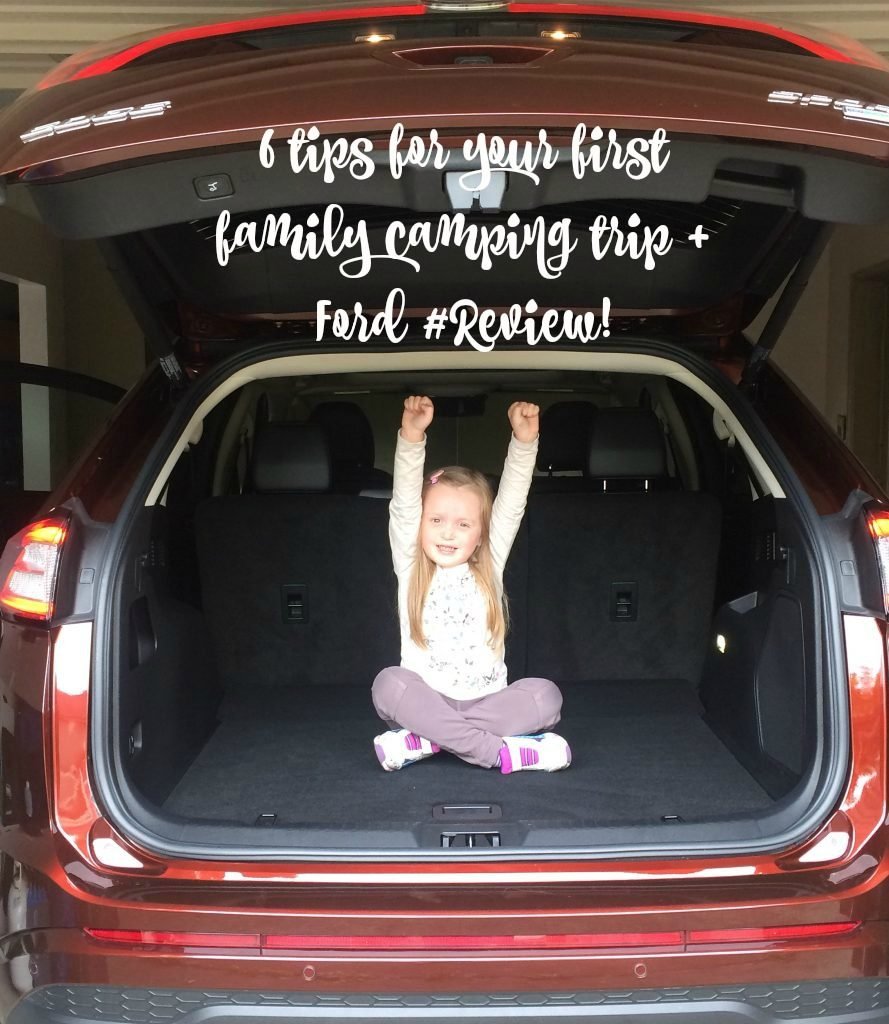 While we are a pretty outdoorsy family and love hiking, walking, swimming and more – we hadn't braved the first time camping trip until A was much older. The thought of packing up a pack and play, swing, etc on a camping trip just didn't appeal very much to either of us. Once A started asking us to pitch a tent in the backyard for the summer we knew it was time… we were going to tackle our first family camping trip, and take along 5 extra people with us! 
We booked our campsite pretty early, basically as soon as reservations opened to make sure we could score a spot that was in a family friendly area, with 3 kids coming along with us that were used to pretty strict bedtime routines we knew having a party area might not work so well for the parents each morning. We also wanted to be close enough to the water to walk, and near some basic amenities – just in case.
As were were getting ready to embark on our weekend of no electronics, no Pokemon, no nada we discovered some ways to make this experience just a little bit easier for anyone tackling their first family camping trip!
Our 6 tips for family camping;
Make a list, and check it twice. As soon as you know when you are leaving start making a list for Food, Personal Care for each family member (clothes, toothbrush, contact solution, etc), cooking utensils and dishes, condiments and spices and camping essentials. As the day you leave gets closer go over the list a few times to make sure you haven't missed anything and add anything as you go. Have that list handy when you are packing the car to make sure you've got everything.
If you have time before booking your campsite we recommend taking a drive up to view the parks you are thinking of using; this can really help alleviate any headaches when you get to the campsite. Seeing the site personally helps to plan if it will be big enough, if it's close enough to any washrooms or near any busy roads.
Have a backup plan; I can't stress this one enough. This summer has been crazy unpredictable weather and even in August it's still raining pretty hard some days. If it rains, have a game plan! Either a bag of games and toys or some rain gear. If you happen to be close enough to a town when camping, source out anything they may have activities wise (bowling, a movie, etc) just in case you need to escape the weather for an afternoon.
Doing a day of cull; this was a God send for us. While we had a great list and were pretty sure we had everything we needed as we started packing it into the Ford Edge Sport, we realized we had WAY too much stuff we weren't going to end up using and ended up re-assessing the bigger items before leaving. Turns out we didn't end up needing any of them so it was perfect.
If you're camping with family or friends, communicate and try to share the packing. There isn't much need to bring 5 stoves or 3 BBQs so planning who is able to bring what can greatly reduce how much you have to pack (and re-pack later!) This also helps keep the clutter around the campsite to a minimum,  giving you more spare to enjoy.
Lastly, if you plan to buy anything new or borrow from someone… know how to use it BEFORE you go camping. We watched quite a few people struggling with new canopies and tents that had never been opened. It takes a lot of stress out of unpacking and setting up the campsite if you take a few minutes to set everything up once before you go. Speaking from experience.. I wanted to break one of the canopy poles at one point.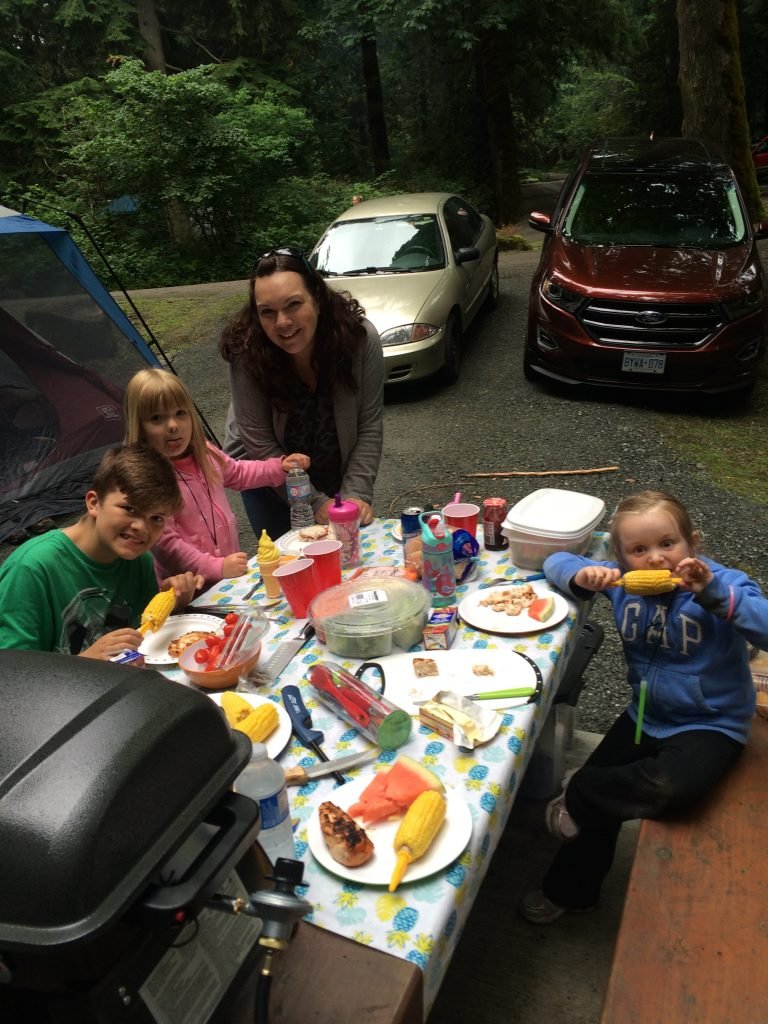 We chose Cultus Lake to take A camping for the first time, we figured it was close enough to the lake if the weather got nice and had washrooms and clean water taps near our campsite. I menu planned for a solid week to make sure that we had meals that all of the kids would eat, and that wouldn't involve eating hot dogs for every single meal. I prefroze most of our meat before we left so that it would stay super cold in our cooler but defrost naturally enough to be ready to use each day. Worked perfect!
Our first day at the campsite was a little overcast and chilly so we decided to head into town and checked out Cultus Adventure Park for the afternoon, stopped for a bit of ice cream and headed back to relax for the afternoon at our campsite. We packed tons of beach toys that we hauled out to let the kids dig and explore in the forest area around our campsite.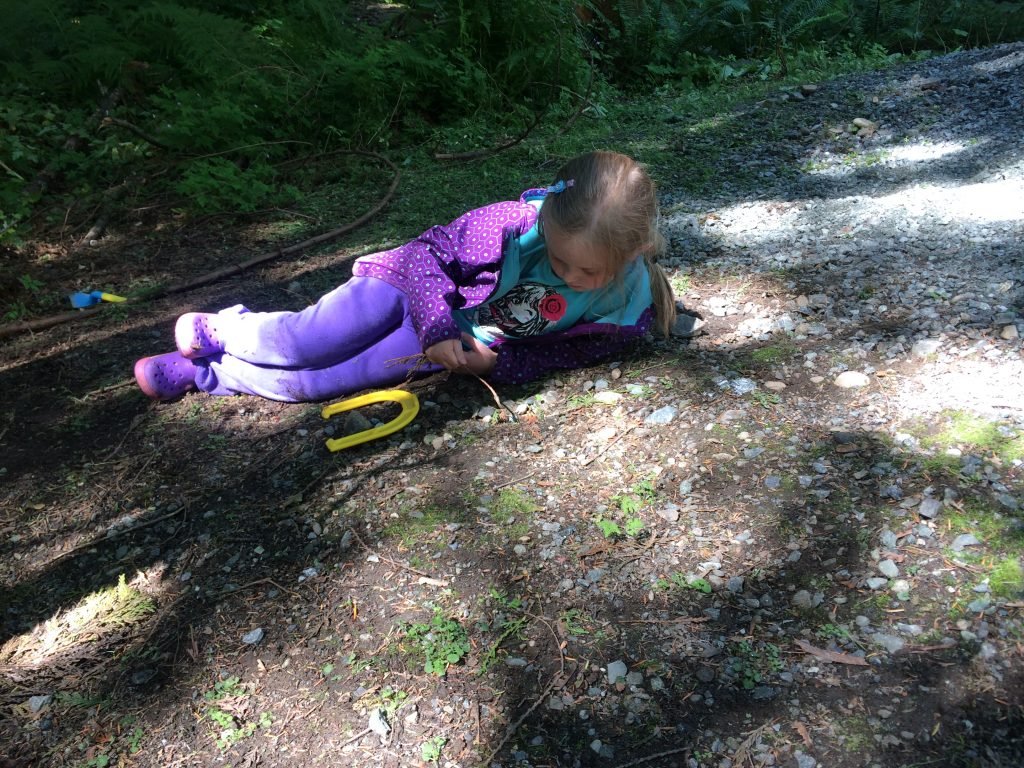 I'm definitely an overplanner and knew early on that our cars were not going to cut it for this camping trip; so when Ford Canada asked if we'd like to test drive their Ford Edge Sport Titanium you can bet I jumped on it! It couldn't have come at a better time and definitely took the stress out of wondering what we would need to leave behind if we couldn't fit it in our little cars. One of the best choices we made for this entire trip was taking this innovative SUV on our travels with us! Isn't it pretty?
Admittedly, I was a little bit worried going from a hatchback to a large SUV for a long road trip but the Ford Edge Sport calmed my worries pretty quickly, with available lane keeping systems you don't need to worry if you drift a bit on the highway while trying to throw a water bottle into the backseat for a kid, I also really LOVED the blind spot information system that alerts you with a small orange light on your side mirrors if another car or hazard is in one of your blind spots. With camping stuff piled up to the roof this was hands down my favourite feature on the highway and made for a smooth, stress free ride.
Another one of my fave features? All of the cameras. I have a huge fear of backing up in parking lots and someone walking right into one of my blind spots (Costco anyone?) – with the reverse camera on the Ford Edge Sport, I didn't need to worry! With different cameras positioned around the vehicle you have a full view of what is happening around your car, and warnings if you are about to collide with anything. For someone who's irrationally afraid of parallel parking.. this was gold.
Combining all these wonderful safety features into one smooth ride made for a relatively stress free trip to the camp site, on the highway and home. A spent a better part of the week commenting on how we had to get a car that had a big window on the roof because she could look up at the sky when I was driving. The sunroof was huge enough to reach into the backseat, really making the space feel larger and letting you enjoy the natural light and the sun – even when you're driving all day. Pop open the sunroof to cool off with a great cross breeze too, perfect for a hot road trip. With in dash GPS and Sirius Radio, even your co-pilot has a smooth ride and ways to entertain themselves.. Ry honed in on the country stations before we even got off our block.
I could talk your ear off about the tech specs and gadgets of the Ford Edge Titanium, it is full of amazing bells and whistles that would make any grocery or road trip relaxing and comfortable, but for us the part that sold us was hands down, the safety features that made us feel secure on a long road trip, combining this with the room to pack everything (and the kitchen sink) for camping and having enough room to stretch our legs and enjoy the ride truly spoiled us! Suffice to say, I was a little bit sad when I had to give it back.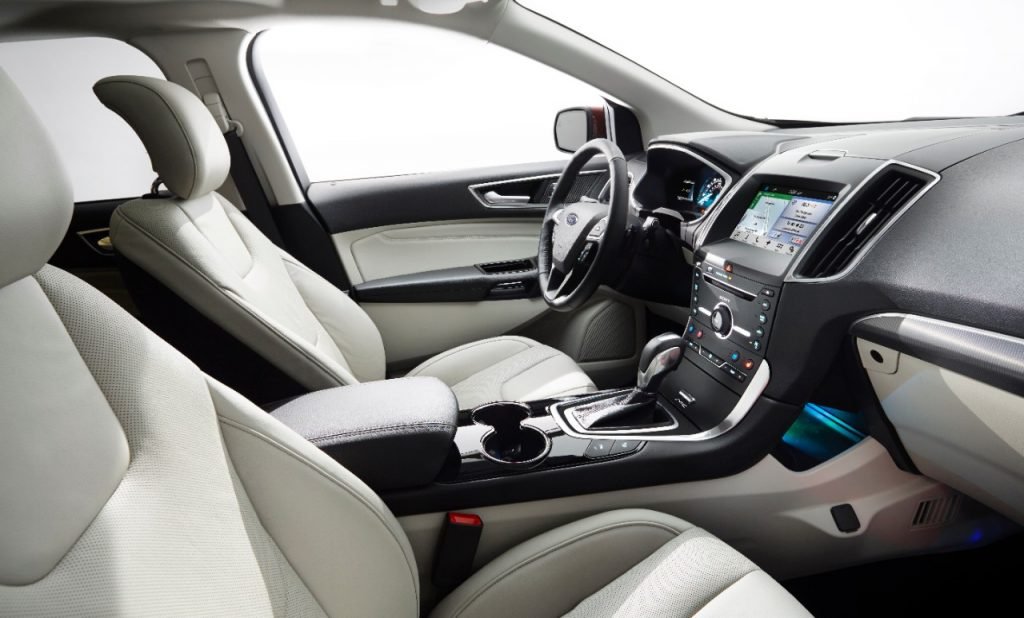 All in all, our very first family camping trip was a total success and are already planning another one for before school starts. The kids had a blast just having a chance to get dirty, go to bed whenever they wanted and being able to eat their weight in S'mores each night. As for us? I'm still sad I had to give back the Ford Edge Sport Titanium and it's currently on my car upgrade list! We hope you'll take a chance to get out and #GoExplore this summer and tackle something new with the family. Have you gone camping? We'd love to know your fave spots, drop us a comment below.
{A huge thank you to Ford Canada for providing us with a ride for our camping trip! All opinions are our own, and I still miss that car….}