We were all waiting for summer to hit and then bam! Here it is, that heat wave none of us wanted. We went from moderate temperatures to very high temperatures in a very short amount of time and just in time for a lot of people to pack up and head out on road trips. If you're considering any longer drives this summer, you'll want to be mindful of a few ways to make sure your car, and everyone inside, is ready for the trip, and be prepared for the unexpected.
You never know what you're going to need in an emergency, until you actually need it! I've done my fair share of road trips through inclement weather and always make sure to have a few must-have items on hand for the unexpected.
8 items to have on hand for a long road trip during a heat wave:
A popup sunshade, in a heat wave, finding shade is the primary goal.
Reusable water bottles for everyone in the car, our favourites are HydroFlask as they keep drinks cold without being extremely heavy.
Shelf stable snacks, think nuts & seeds, beef jerky, dried lentil chips, items that contain sodium and protein etc that won't melt in extreme heat or become a food hazard if you aren't bringing a cooler with ice. Don't forget extra food for pets if they are coming too!
Though not a necessity but an item we have on hand in our car is slip over car shades, they can fit easily into an emergency kit and fit over most car windows allowing for a bit of a break from the sun.
Cooling blanket or towels, especially if traveling with kids or pets. With a bit of cool water, these can help lower body temps in a snap.
Fans, fans, fans. All the fans! You can find some great portable fan options at local dollar stores that don't take a lot of room in your luggage.
Fully charged devices, with a back up power source. Phone batteries can die very quickly in extreme temperatures so having a power bank or other way to charge your devices to stay in contact with emergency road crews is vital. Keep your device somewhere cool in the shade to ensure it doesn't overheat.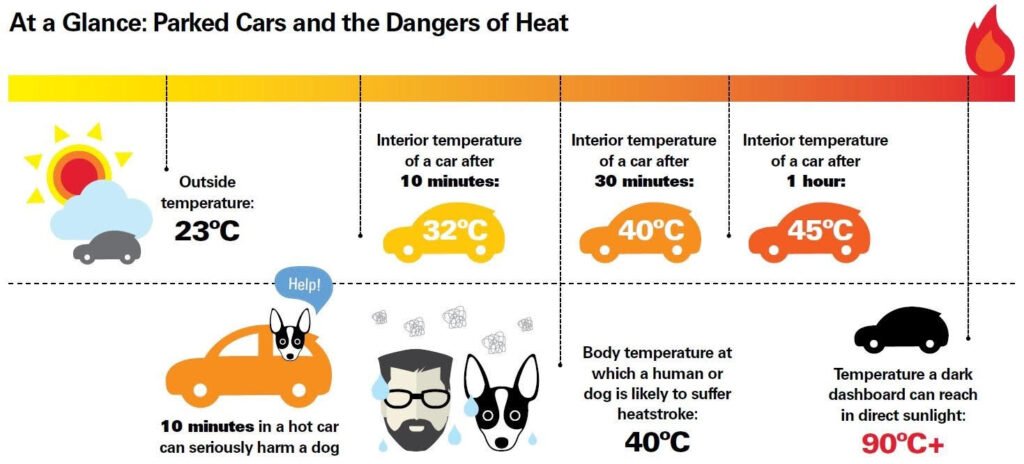 With Environment Canada's latest Heat Wave Warning issued across British Columbia, it is important to check the safety of your vehicle before heading out for the August long weekend. After all, nothing ruins a vacation like a broken-down car!
BCAA's Automotive Manager Josh Smythe shares some tips for families to make sure that everyone, even our furry friends, are safe on the road!
Have your trusted mechanic check the level and concentration of engine coolant and top up as necessary. Check your owner's manual to find the correct coolant type and strength for your vehicle.
Ensure the air conditioner is blowing cold air. If it's not, you might want to get it checked for leaks, or it may require a flush.
Change your oil regularly to help prolong your engine's life. Check your owner's manual for when the service intervals should be.
Check the age and strength of the battery. Heat is harder on a tired cell than cold. A five year old battery is usually nearing retirement.
Ensure tires are properly inflated and in good condition. Replace them if they're cracked or low on tread. Don't forget the spare.
Keep the gas tank more than half full. This will keep the fuel cool and not overwork your alternator.
Use folding sunshades when parked to lower the temperature inside the vehicle.
Slow down on the road. This saves gas and reduces the likelihood of the engine overheating.
Be prepared for a breakdown. Carry water, food, a fully charged phone and some type of portable shade, such as a hat or umbrella. In case you have to call for help, dial 1.800.222.4357 for BCAA Roadside Assistance. 
One of the most important tips in closing is to always make sure someone knows where you are going to be headed. If you break down in an unknown area, it gives friends and family a starting point to know where to start looking!
Safe travels friends!

{This post contains affiliate links. As Amazon Associates we earn from qualifying purchases}