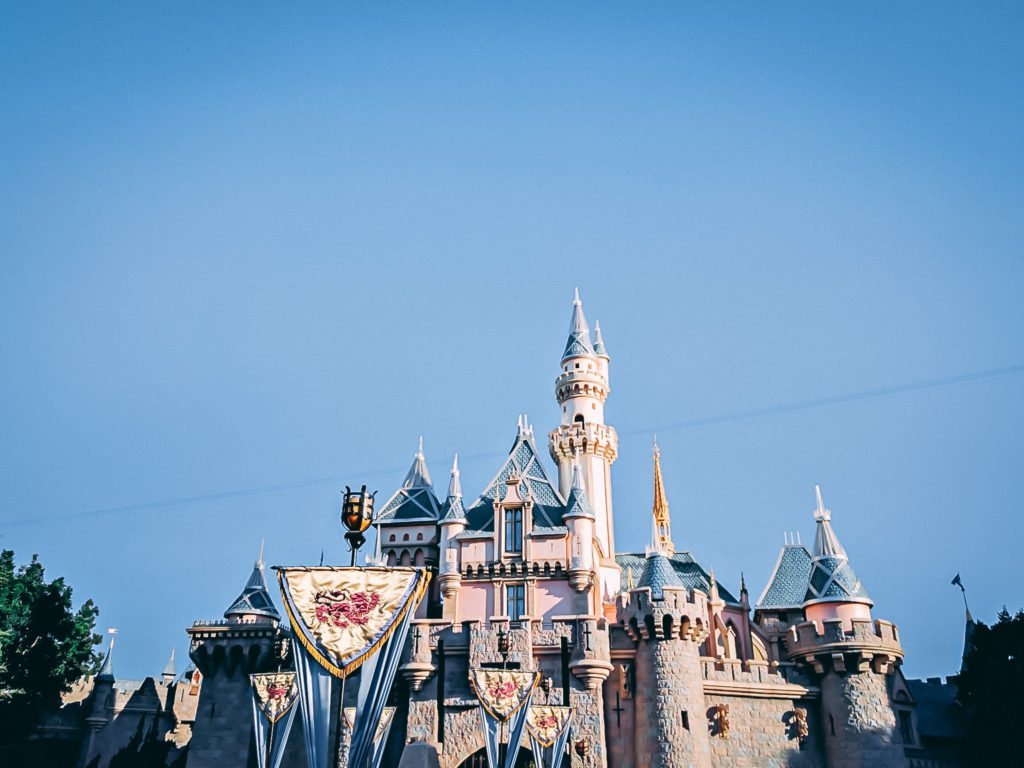 Going to Disneyland is one of the most magical trips you can take as a family. There is something special about walking down Main Street and seeing the castle while hearing Disney tunes playing. You can't help but have a smile go across your face as you see your kids eyes light up when they spot Mickey Mouse. This place is made for families and kids of all ages, but if you've never been, it can be a bit stressful.
Our family is no stranger to Disneyland, having been a few times growing up ourselves as well as now with the kids in tow. Over the years we've mastered a few ways to make the trip magical and less stressful for everyone involved. We're sharing our top 5 tips with you guys in hopes it'll make planning your trip a bit less crazy!
1) Do your research.
If it's your first time to Disneyland it does help to plan ahead and prepare, the saying is "knowledge is power" for a reason. Know your child's height and what rides they can go on and what ones they may not be tall enough for. This helps to prevent any disappointment while there. Start looking at the layout of Disneyland and California Adventure on maps. It helps to get a sense of where rides and different things are within the park. If you prefer to have things planned out daily for while you are in Disneyland there are some great sites, like DisneylandDaily.com who have touring plans to give you an idea of how you may want to go through the park. We used this as a guide on our very first trip, but also just went with the flow because we knew that would be best for our kids.
2) Download the Disneyland app.
The app is very valuable when it comes to being in Disneyland. It does use data if you find you cannot connect to the wifi within the park. In my books it was worth contacting my provider and figuring out a roaming package so I could use the app while in Disneyland, or if they aren't cost effective look into a service like Roam Mobility that has packages for data while in the US. You are able to see wait times for rides, find where restaurants or washrooms are, and even see what characters may be out for photos and autographs. You can preload your tickets into the app so that it's all set and ready to go if you plan to use other features like MaxPass.

3) MaxPass!
If you are considering even just using this option that Disneyland has on their app you can download onto your phone, do it! Even if you only use if for one day it is amazing the difference it can make in getting to all your must go on rides. It does add to the cost of the trip at $10 per ticket, and you need it if you want to book a Fastpass for everyone in your family for one ride. With it you also get all the photos from the rides and photos taken by photographers within the park that day. It truly is a game changer for how you collect Fastpasses and the number of rides you can get to. No more stressing out about rushing to Space Mountain or Toy Story Mania. Pull out your phone once your ticket has been scanned as you enter into the park, load MaxPass and make you first Fastpass selection. Plus, as soon as you scan to go onto a ride using the app, you can make your next selection! We'll go into this process a bit more in later posts, but for now. Maxpass it!
4) Early.
This is a key word in many areas when it comes to Disneyland. If you are thinking about doing Character Dining, Bibbidi Bobbidi Boutique or a meal at the Blue Bayou you want to book these in advance of you trip. In fact, you can book them 60 days out from the date you want to do them. You can use the app or call to book, do it! It's also recommended to arrive early to the gates for the park you want to go into early. Many suggest arriving an hour before park open (or earlier if you have a magic morning). This allows you to line up at a the turnstile for going into the park, some cast members even pre-scan tickets before it's officially time to go in.
Going early, you have the potential of being the first at one of the gates to go in. It helps to be there early because often you spend less time waiting to go through security and into the actual park. Plus, you will get to be at the front for rope drop on Main Street or the entrance area of the different lands. Another part of Disneyland where early is key; finding a seat for parades or fireworks. Arrive early to where you want to watch a parade or the fireworks from. It still amazes me that some claim spots hours in advance, when there are still lots of great viewing areas an hour before. If you have a certain place you must be to watch from, get there and claim it early.

5) Slow down and have fun!
Take the time to soak in the magic of Disneyland. You may feel tempted to "go, go, go!", and remember there is no running in Disneyland. Take a moment or two to relax, enjoy that Dole Whip while observing everything around you. Did you notice the details throughout the park? Who is Disney Bounding around you, and what character are they? Did a cast member just use a broom and water to paint a character on the sidewalk? These are all things you can miss if you are rushing everywhere. It's also the perfect opportunity to take a needed break. If you're going from park open to close, you're going to get tired so take breaks as needed. You just never know what you'll discover in Disneyland. Slow down, have fun, and enjoy the fact that you are in Disneyland as a family.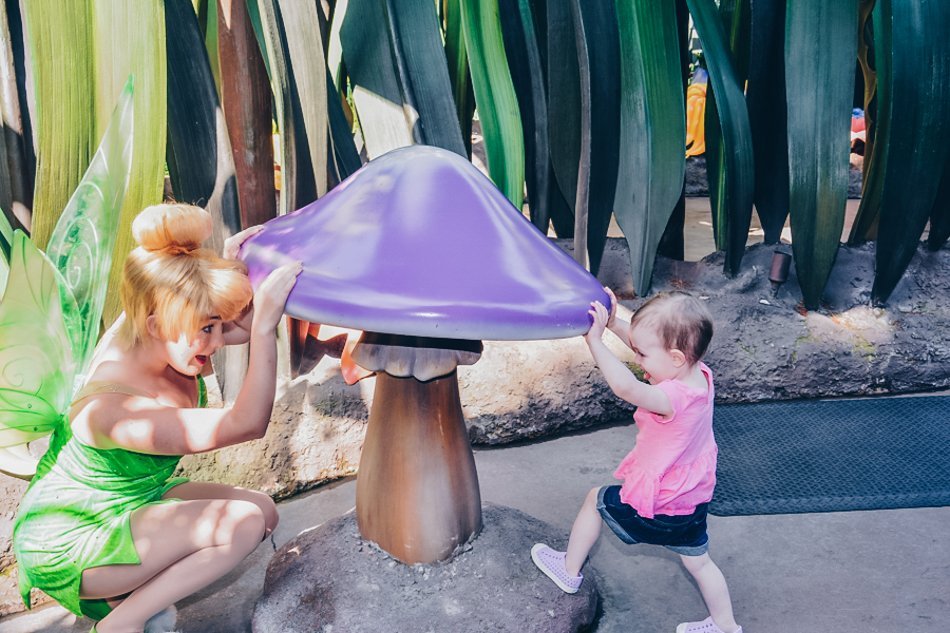 These are just 5 ways to help you in planning your trip to Disneyland and avoid unnecessary stress. Disneyland is the place to go away and making memories as a family, ones you will cherish and never forget. Bring on the magical pixie dust for your vacation there!
Love it? Pin it!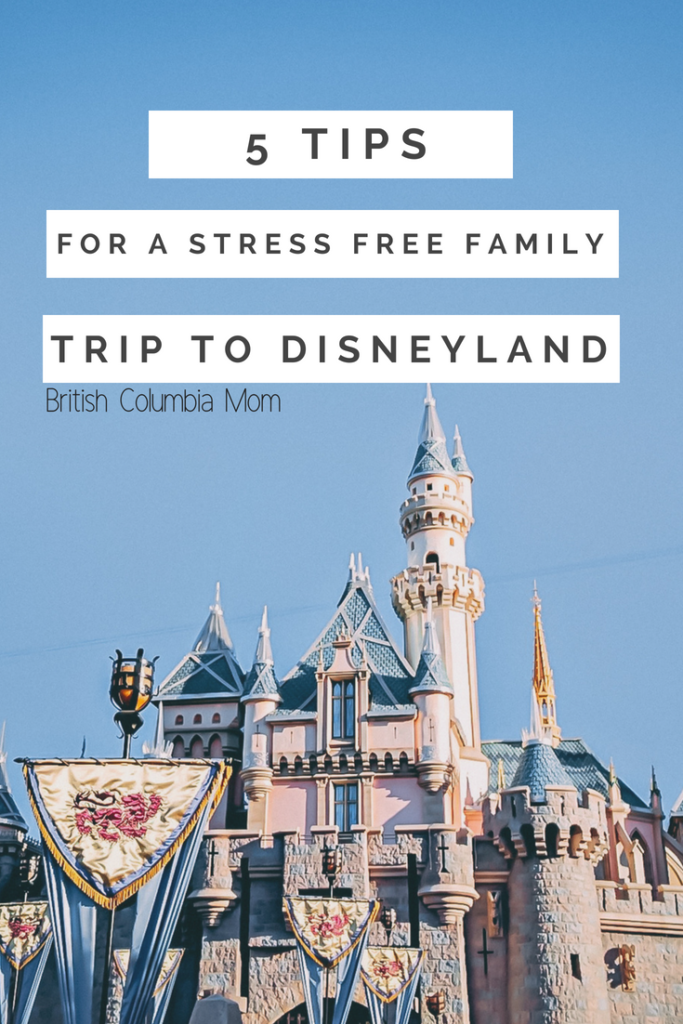 ---
Tamara is a loving wife, a mom to two sweet girls and a huge Disney fan. She and her family call the Fraser Valley area of BC home, but they love traveling to the surrounding areas. She loves reading a good book while curled up in a blanket, and sipping a cup of tea. Her blog is about her family, and the adventures, and activities they get up to. You can find her at Discovering Parenthood, or visit her on Facebook, Instagram, Twitter, and Pinterest. Check out more of her guest posts here.