I feel like we just finished up with back to school and now it's already rolling into Fall and time to get ready for Thanksgiving! How did this happen!? A mom's job is never done, am I right? When I feel overwhelmed knowing I have to do all the things, it's nice to know I only have to make one stop to get everything I need. I've shared in the past I'm a reformed extreme couponer, and even at my height of scoring deals, one thing I never let go was my Costco membership. Now, years later, Costco is my go-to at least 1-2 times a week. Yep, you read that right. Costco has become my home base.

When I shop at Costco, there's no need to drive to multiple stores, park a bunch of times, try and figure out who has the best deals on what I need, who has it in stock and what did I need again? I'm always pretty confident that everything I need (and sometimes a lot of things I don't) are going to be available at my local Costco warehouse and it makes getting Thanksgiving-ready so easy! Really, it makes just about everything super easy.
The bargain hunter in me loves that they've got weekly savings starting on Mondays (check them out here) and you can even shop online. When you shop online you have access to thousands of exclusive items that aren't in the warehouses that are just a mouse click away. You can squeeze your shopping in when it's convenient because you can order 24/7 and you don't even need to put your hair in a messy bun and slide into "leaving the house" pants to do it. But I like to go in person too because it's one place I can score a bit of me time and wander through the aisles. And sometimes there are food samples (like 50% of the reason I'm there!)
Costco very quickly became my one-stop shop for everything, and it's helped me get the house and the family and ME ready for the holidays more than once. Home to some incredible brands it's one of my favourite places to stock up on P&G products at affordable prices. I'll be ready for my inevitable close up in all those family photos with the help of brands like Olay (soft skin!), Crest & Oral B (sparkly smiles!) and I can stock the bathroom with essentials for our guests (just in case! I love to be the hostess who thinks of everything.) And of course, getting the house ready is the other half of that preparation.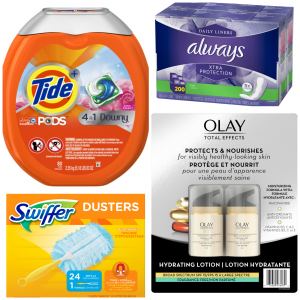 When I know I've got what I need to look my best I can grab my secret weapons for a sparkling home (without a ton of effort, I swear!). Downy & Tide keep my throws on the sofa smelling amazing and soft, Mr. Clean keeps my floors streak free and shiny and let's be serious, I don't want to (or have time!) to hand wash all those dishes so Cascade helps me along without needing to pre-rinse any of those tough entertaining dishes. Between house cleaning, personal care and home decor, Costco has everything I need to make holiday entertaining a breeze.
It just doesn't get any more busy parent-friendly than this. Throw in a no-hassle return policy and their $1.50 hot dog meal at the food court and you're set for one-stop shopping trips!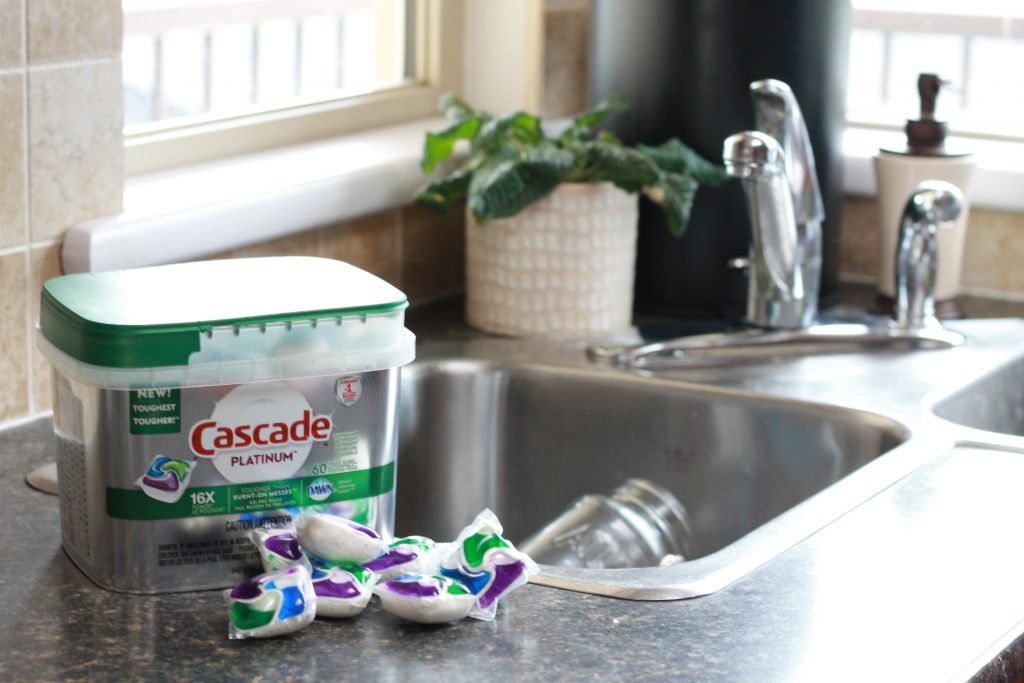 Costco is my happy place and has not only saved my family a ton of money and me a ton of time, but it's also super affordable for even small families. Whether you're stocking up on household essentials, personal care items, clothing at affordable prices or fresh fruit and veggies or just wandering the book aisle looking for your next book to relax with, Costco has some of the most competitive prices available and you can save a *ton* shopping in bulk.
I've been a Costco Executive member for what seems like forever at this point, and the cash back perks I receive pay for my membership each year from just doing my weekly shopping in the warehouse.
I think everyone should have as much fun and convenience getting ready for holidays as I do. That's why I'm inviting all of YOU to EXCLUSIVE Mom Shopping Events (complete with swag!) at the Still Creek (Willingdon) and Brighton Costco Warehouses in Burnaby!  You read that right. Exclusive. Shopping. You'll get to join me in the stores before they open for the day. How magical does that sound? Costco with no crowds!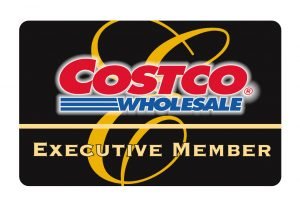 Not a Costco member yet? Now's the time to join! My friends at Costco will be providing a membership offer for event attendees – an offer I kind of wish I could take advantage of. Even if you are a member, but have a family member or friend who has considered joining, I encourage you to stop by with them at one of these events. You get to enjoy some swag and stress-free shopping, and your guest can grab an exclusive membership offer. 
Don't want to wait to find out what the offer is? Okay, twist my arm….
The offer will be available only for new signups or memberships expired more than 18 months for three weeks (until October 14, 2018) and will include the following:
– $10 cash card for Gold Star or Executive signups

– $20 Costco.ca voucher

– $5 off Kirkland Signature Extra Virgin Olive Oil, $2 off one fresh produce item, $3 off one bakery item, and $5 off one fresh meat item
That's a pretty good deal in my opinion. And that's not the only awesome part of these events. There will be exclusive goodie bags with some P&G and Kirkland products up to $45 in value (you guys know I love giving stuff away!) available to the first 50 attendees at each event that come and say HI to me so please get there early to grab yours before you start shopping.
You don't want to miss this! Please note if you would like to shop in the warehouse, you will need an active Costco membership to purchase, and there will be staff on hand to help you sign-up if you wish. If you'd like to come and learn more about Costco or memberships, feel free to stop by! 
Join us for an exclusive mom shopping experience at your local Costco Warehouse. Family friendly, so feel free to bring the littles.
Thursday, September 27, 2018 – Willingdon Costco Warehouse

9:30 – 10:30 a.m.

Location:

4500 Still Creek Drive, Burnaby, BC, V5C 0E5
Friday, September 28, 2018 – Burnaby Costco Warehouse

9:30 – 10:30 a.m.

Location: 3550 Brighton Ave, Burnaby BC, V5A 4W3
Whichever Costco member you are, or are hoping to become at the event, we hope you'll stop by to enjoy this exclusive opportunity to enjoy some stress-free shopping! See you there!
{Disclosure: I am a Costco Brand Ambassador for this event. All opinions, Costco love, and crazy shopping habits are my own.}