Beyond King Tut: Egyptian history has always been a passion of mine, even when I was a kid. I was the first one ready to dive into any and every book I could get my hands on regarding the history of the Pharaohs, pyramids and the boy who reigned as Pharaoh – King Tutankhamun, also known as King Tut.
There's so many wonderful resources available to learn about this time in history, but similarly to some of my favourite art, many of the artifacts from the tomb of King Tut are either not accessible cost wise for many people (realistically, the museums are pretty far away!), or are quite small in scale for an up close viewing. By bringing treasured pieces of history to such a large scale viewing, it offers the public an inside look at what archaeologists saw up close and personal in King Tuts tomb. Spanning vast screens, this immersive experience is one that has to be seen for anyone with an interest in Egyptian history.
Paquin Entertainment, in partnership with National Geographic, is bringing King Tut to the big screen… the really, really big screen to commemorate the 100th anniversary of one of the greatest archaeological discoveries of all time. As the first Canadian city named to host the highly anticipated exhibition, Vancouver will welcome  Beyond King Tut to the Vancouver Convention Centre East this October. Be ready to experience this breathtaking view inside King Tuts tomb in a way like no other.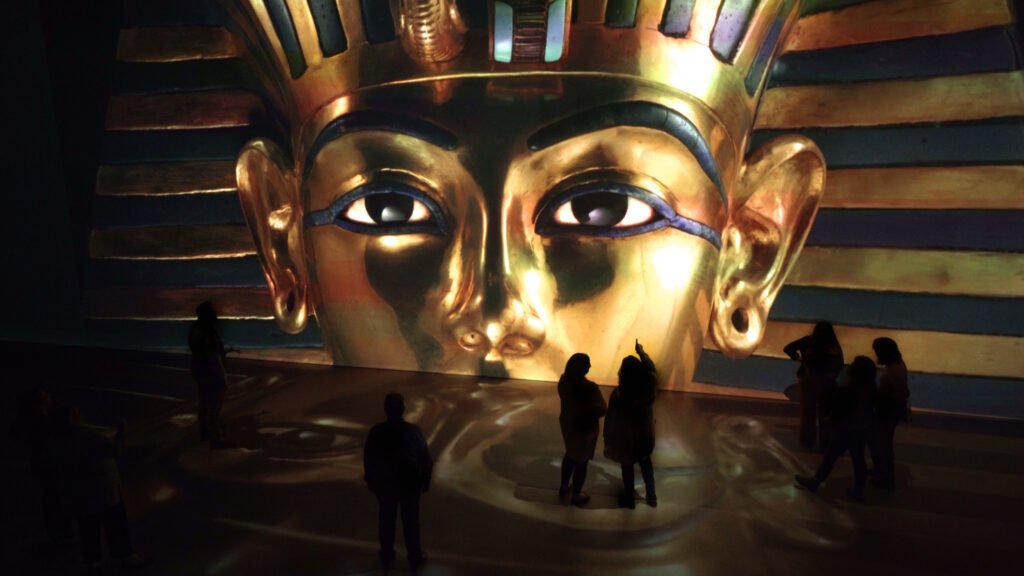 National Geographic's Beyond King Tut will take visitors on a time-traveling journey flooded with sight, sound and intrigue through the world of King Tut—the boy who reigned as pharaoh of Egypt more than 3,000 years ago—and the discovery of his tomb and treasures in 1922. The discovery of the intact tomb of King Tut captured the imagination of the world, and the mysteries surrounding the tomb still resonate today. Drawing from the storied archives of the National Geographic Society, the exhibition combines the power of cinematic storytelling and soaring imagery made possible with state-of-the-art projection mapping to invite visitors into the golden king's world like never before.
"Beyond King Tut will be a must-see for anyone interested in Egypt and the history of King Tut," said Kathryn Keane, vice president of public experiences for the National Geographic Society. "New technologies are making it possible to fully immerse people like never before in important stories from our past, allowing us to develop connections and understand history's influence on our present and future generations."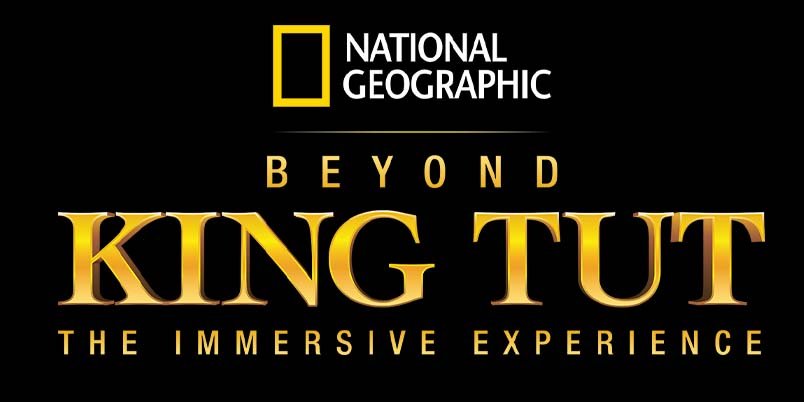 Beyond King Tut is produced by Paquin Entertainment Group and Immersive Experiences. Paquin Entertainment Group's exhibition portfolio includes the acclaimed Beyond Van Gogh and Beyond Monet exhibitions that have attracted more than 3 million visitors around the world.
The North American debut of the award-winning virtual reality experience "Tutankhamun: Enter the Tomb" will be presented alongside Beyond King Tut as an optional add-on experience. Created by immersive cinematic storytelling company CityLights and voiced by lauded English actor Hugh Bonneville, the groundbreaking experience whisks guests through a photorealistic version of King Tut's tomb and all its treasures, just as archeologist Howard Carter and his financier Lord Carnarvon found it when they first peered inside in 1922.
In addition to the premiere of Beyond King Tut, National Geographic is commemorating the 100th anniversary of the discovery of King Tut's tomb in November 2022 with content including a documentary and a National Geographic magazine feature.
Hoping to snag tickets to this incredible event? Prospective Beyond King Tut guests can sign up for tour date announcements and waitlist registration for priority access to tickets ahead of the public on-sale at http://www.beyondkingtut.com/.