That magical trip to Disneyland only happens once for some of us lucky few. When it does happen we as parents do everything we can to make it as magical as possible. One of the latest trends for Disney trips is creating your very own stylish Disney ears to wear on your big trip. These ears are made for young and old and we have seven here that are just perfect for making at home! Whether you're craft savvy, or a novice with the glue-gun, there's an option for everyone to create some unique to you ears that will definitely be the talk of the non-fastpass ride lanes!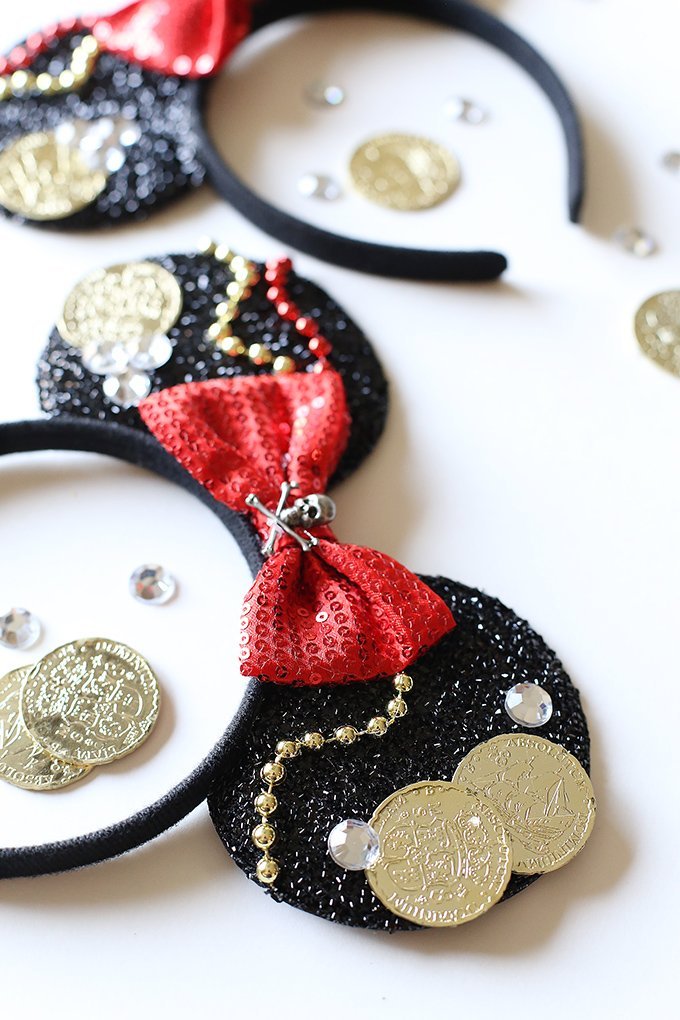 Pirate Disney Ears from See Vanessa Craft – For any of your pirate Disney kids these Pirate themed Disney ears are the perfect idea and would fit right in on the Pirates Of The Caribbean. A mix of the classic Mickey and Minnie colors of black and red they will look great wherever you are at Disneyland. Best part is all you need is some simple supplies you can easily find at the dollar store and a hot glue gun to put these ears together. 
Princess Leia Disney Ears from Premier Ears – With the addition of Star Wars Galaxy's Edge inside Disney Parks, these incredible Princess Leia ears are perfect! When I saw these I completely fell in love, they perfectly display my most beloved space princess. The princess who knew how to save herself and the boys around her, the "cinna-bun" queen herself. With a pretty bow and some well placed yarn you can really create something special for your own little space princess – or yourself!
Pin Trading Disney Ears from Peachy Keen Co. – Many kids love to collect all the pins that you can find at Disneyland and every year they come out with new amazing ones. But after collecting all those pins what do you do with them? Well we found this amazing idea from Peachy Keen Co. and it is an amazing way to show off those pins and easy to put together and get ready before your trip! 
Jack Skellington Disney Ears from A Pumpkin and a Princess —If you are planning a trip to Disneyland for the spookiest time of year and have a big Nightmare Before Christmas fan in your house then these are the ears for you. These no sew ears are perfect for showing off to your favorite spooky couple Jack and Sally themselves!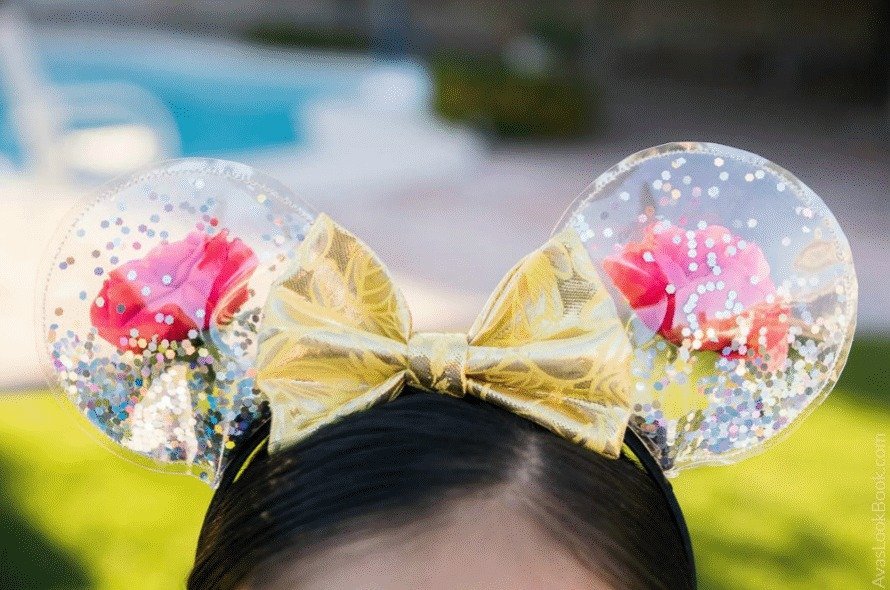 Enchanted Rose Disney Ears from Crafty Chica — Beauty and the Beast has to be one of my all time favorite movies from when I was a child. With the live action remake there is a whole new generation of kids who love this classic too. Which means these brilliantly done enchanted rose ears are the perfect way to express your love for this classic. 
Floral Wire Disney Ears from A Wonderful Thought —Now if you want something for yourself, not just your kids, that is classic and elegant looking then look no further. This amazing wire floral combination is a great idea for anyone: adults included. Bonus? You can  make it easily with things you can find at your local dollar store, or may already have lying around in the craft drawer. This is a great upcycle option.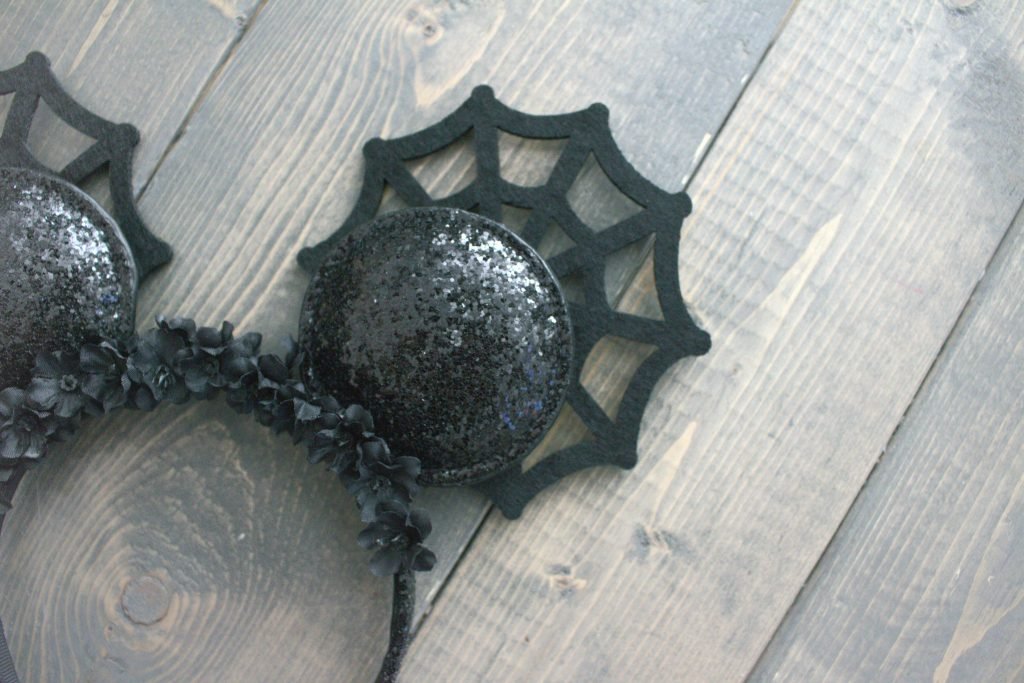 Halloween Disney Ears from Little Miss Mama — This set of ears is one of our favourites and perfect for pairing with your Halloween costume at home, or if you happen to be checking out Oogie Boogies Bash in California Adventure you'll definitely want to bring these ears with you. Another super easy DIY that you can make with affordable materials and your trusty glue-gun.
Even if you don't have a Disney trip on the horizon, you can bring the Disney magic home with so many fun ear DIY's that the whole family can help with. With so many ears choices out there it will be hard to pick though… you might have to make them all!
If you have ever made some for your kids Disney trip we would love to hear all about them in the comments!