There is nothing harder than being in a family and still feeling out of place and the characters of Disney's newest animated movie – Encanto know all too well those feelings. These big feelings are a huge part of the story and exactly what makes it one of the greatest family Disney movies we've experienced. We were so lucky to get the opportunity to preview it before it officially reaches theatres on November 24th, before so many, and I can tell you wholeheartedly that you are all going to love this movie.
Encanto is filled with beautiful animation, stunning visuals, spectacular music and perfect character development. You will be fully taken away to a world of magical powers and family love. Of course that all is in jeopardy and the family has to figure out a way to work together and fix it. By the end of it you'll wish you were a member of the Madrigal family with your own gift to bless the world with.
This movie is one of the best we have seen. Set in the hidden mountains of Colombia where the family has found refuge and keeps their community safe and thriving with each of their special gifts. A truly beautiful way to showcase the natural beauty while it shows the dark side of magical powers and the pressures it places on members of the Madrigal family. The music, with eight original songs written by Lin-Manuel Miranda, truly gives a deep look into family life and expectations while dazzling you. All the songs are thought provoking and spectacular in true Lin-Manuel fashion. He doesn't disappoint.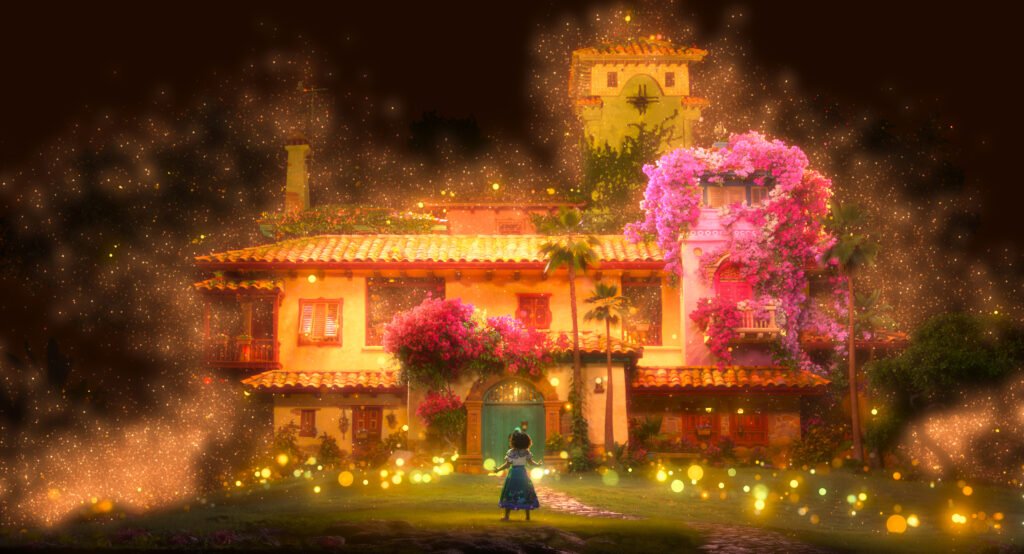 You'll quickly become a fan of casita, the magical house that grows with the Madrigal family through generations. As the movie progresses, you'll learn more about each characters gifts and the challenges that come with it. While everything on the surface seems wonderful (who wouldn't love super human strength!) Encanto dives deeper into how the pressure of a special gift can feel. Luisa is hands down one of our families favourite characters, through her development, musical solo and her growth throughout the movie, she was the one we felt closest to!
This divine movie will leave you in tears and laughing endlessly while being star struck with bright, beautiful colours. Everyone is special and this movie shows you that everything you are is what makes you special, not just one thing. We are special because we are together and we are special because we love each other and ourselves.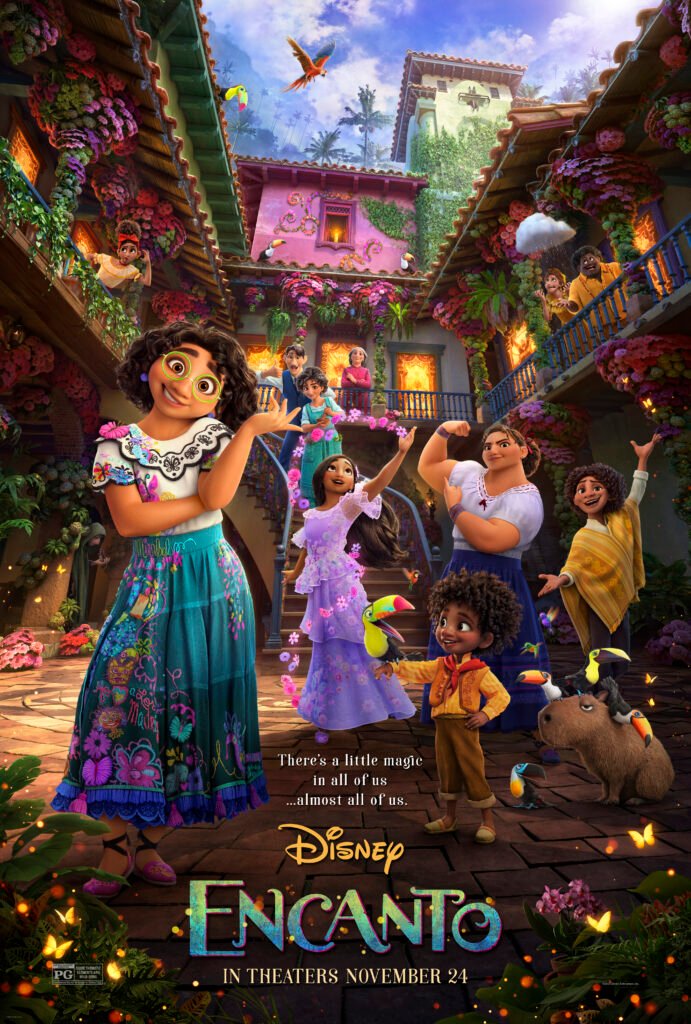 What to consider before heading see Encanto in theatres?
Bring your tissues, if you are known for tears during Disney make sure you are stocked up for this movie. There are definitely a couple of little tear jerker moments!
Fidgets; it's been a long time since our little ones have had the chance to be in a theatre and because of that they may find it hard to sit still. Consider taking quiet fidgets along with you to keep them, or even yourself content.
Noise reduction; since it has been a while since family movie theatres dates the loud noises may also pose an issue for some, make sure to have options packed and available.
Be kind; theatres are slowly returning to a bit more normalcy but delays can still pop up. Please be kind to staff, other patrons and those sharing the theatre with you. Enjoy the magic of the movie!
Encanto is in theatres nationwide now and is a must-see for all Disney loving families. This is Disney Studios 60th animated movie and they have pulled out all the bells and whistles for this incredible, heartwarming movie. You won't want to miss it!