It's been a long couple of years of our family missing so many of our usual traditions, including Theatre Under The Stars. This happens every summer for us, just after Alivia's birthday and right before mine. A chance for her and I to giggle and dance in our seats under a warm blanket, sing along to favourite songs, enjoy a warm cuppa hot chocolate and some snacks and enjoy a live theatre performance… all while under the stars.
You know what that means right? You guessed it, our favourite summer activity, Theatre Under The Stars is BACK for the 2022 season and we couldn't be more thrilled! To say we've missed Malkin Bowl and the incredible shows put on by incredible performers is an understatement. Growing up, Queen was the star in our house. On any given Saturday or Sunday, I'd be lulled awake by the sounds of Under Pressure, Radio Gaga or my personal favourite – I want to break free… combined of course with the sound of the vacuum as my mom power cleaned the house. Hearing that We Will Rock You is on the docket for this years performances is sure to bring me right back to my childhood!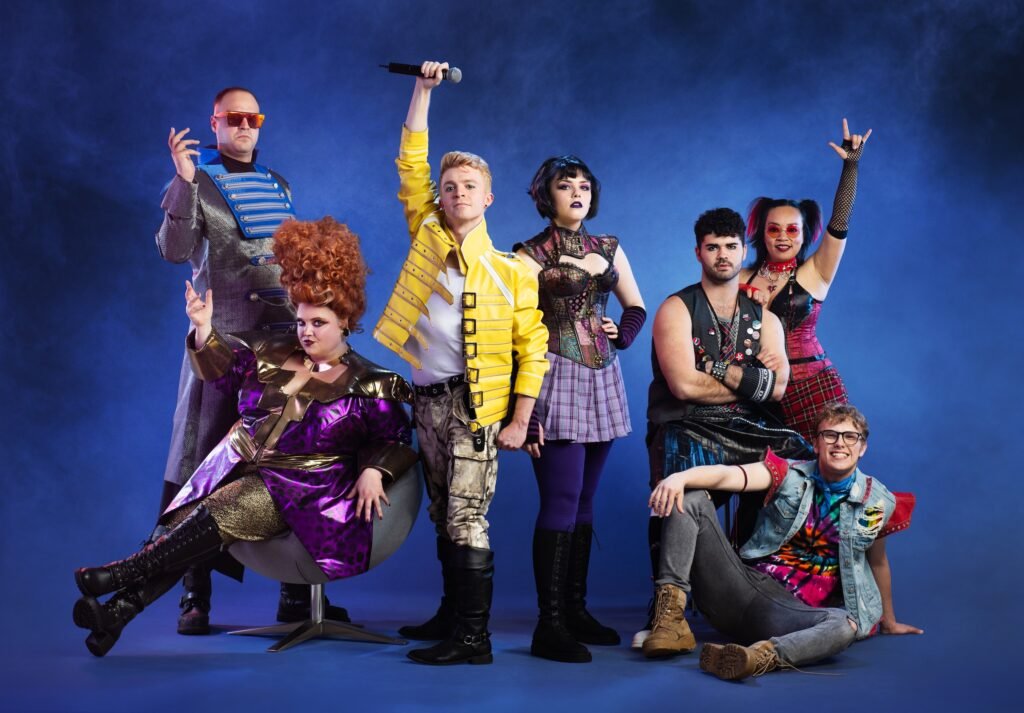 Audiences will indulge in a hilarious love letter to Broadway and revel in a worldwide sensation of Queen's most beloved rock-and-roll hits when Theatre Under the Stars (TUTS) presents Something Rotten! and We Will Rock You, running alternate evenings July 2–August 27, 2022, at Stanley Park's scenic Malkin Bowl. A beloved Vancouver tradition since 1940, it's a must-see to kick of summer!
SPECIAL EVENTS AT Theatre Under The Stars (TUTS) 2022:
Relaxed Performance Monday, July 25
This year Theatre Under The Stars is proud to partner with the Canucks Autism Network to host a relaxed performance of Something Rotten! A Relaxed Performance is designed for anyone who may need a more casual environment to enjoy the theatre. TUTS will have a more relaxed attitude about how the audience experiences the performance and ask all audience members to be aware of people's needs to move or make noise. Stim, dance, wiggle and sing to your hearts delight friends.
Pride Night Tuesday, Tuesday, July 26
Theatre Under The Stars is thrilled to host its fourth annual Pride Night, the official kickoff event for this year's Vancouver Pride Week! Audiences will enjoy all the hard-rocking international phenomenon, "We Will Rock You," celebrating Queer icon Freddie Mercury and QUEEN's iconic songbook. Join in for a high-octane feast for the senses! All seat cushion and programme donations from the night will be matched by TUTS in support of Vancouver Pride Society.
We Will Rock You Sing-Along Night Wednesday, August 3
Feeling like "[You] Want to Break Free?" Blending the excitement of a musical with the electricity of a concert, join Theatre Under The Stars for a special We Will Rock You Sing-along Night on August 3 for some fist-pumping, foot-stomping fun. Featuring more than 20 hits from QUEEN's discography, "We Will Rock You" arrives at the Malkin Bowl having rocked more than 16 million audience members around the globe! Come sing your heart out dressed like your favourite rock stars for this special evening of rock-and-roll. 
We had the immense pleasure of seeing We Will Rock you on opening night and I have to say, there was definitely some performers that absolutely stole the show! From Simon Auclair-Troughton as Buddy, full of energy and easily drawing the crowd in with his punch lines, and Steffanie Davis as the Killer Queen, a larger than life pop star with the voice to match her over the top personality! Each time both characters came onto the stage the crowd was just brought to life!
The plot of We Will Rock you is unique in that it ultimately doesn't reference a whole lot about Queen, Freddie Mercury or their well known catalogue in a way you would expect. Think more… life online controlled in a way that essentially has wiped out rock music as we know it, then young rockers being born into a generation of not knowing why their toes are tapping, why their minds are racing with lyrics or why they want to spend all day writing songs and jamming out in a world without access to instruments.
With a kid who was born tapping her feet and humming to every song, We Will Rock You touched on Alivia like very few shows have, she absolutely couldn't imagine a world without the wonderfully diverse musical catalogues we have such open access to. Theatre Under The Stars once again continues to ignite a love for musical theatre in generations young and old.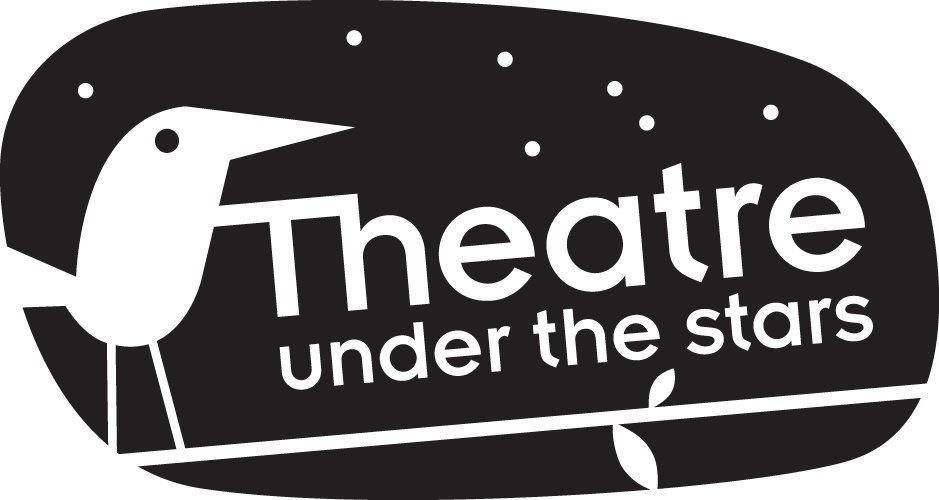 Theatre Under The Stars presents
Something Rotten! and We Will Rock You
Dates:
July 2 to August 27, 2022
Performances alternate evenings
Previews: July 2-5, 2022
Opening Nights: July 7 & 8All shows at 8pm, except on Fireworks Nights (July 23, 27 & 30) when shows begin at 7pm
Ticket prices:
Early Bird Tickets (through June 16): $20-$55
Regular Tickets (starting June 17): $30-$65
Address:
Malkin Bowl in Stanley Park
610 Pipeline Rd.
Box Office:
tuts.ca or 1-800-514-3849
Website:
tuts.ca
We hope you'll join us in making Theatre Under The Stars a family tradition in your home, you never know who's going to end up on the big stage! A huge thank you to TUTS for inviting us to opening night to welcome back this family tradition.