Families here in British Columbia are struggling in a way that we haven't experienced before. With inflation rates reaching all time highs it seems no one's family budget can stretch far enough. Our family is no stranger to penny pinching, but even we are finding that our regular tips and tricks are still not making a big enough impact. Thankfully, due to unwilling practice, our family has found 8 practical ways to combat the rising costs of living in our province and we want to share them with you.
"… the 1930s and the 1940s when thrifting, frugality, were considered an important virtue." – Edmund Phelps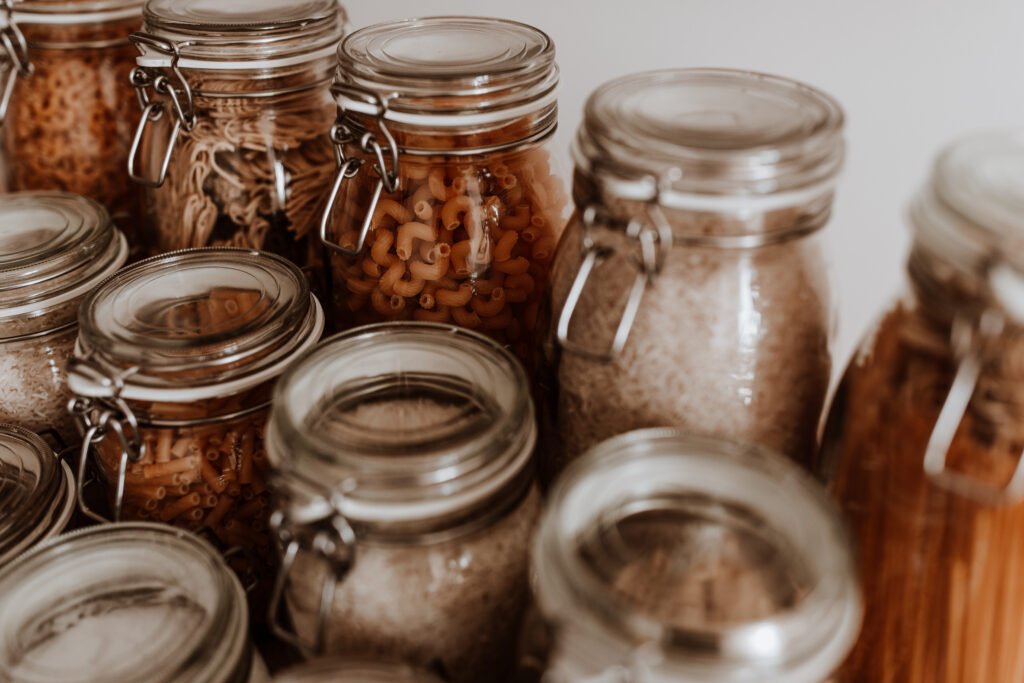 Pantry Shopping First
Before doing any shopping or meal planning to combat costs of living, something we will touch on later, you need to do one thing first. Shop that pantry. Dig through, look behind all the cans and make a list of what you already have. Pantry shopping first should always be your first step when it comes to lowering the costs of your grocery bill. Utilizing what you have a surplus of already on hand and being aware of best before dats to ensure things are used and not wasted is essential. Just doing this one thing will impress you with how much you save money-wise and how much food waste you prevent. To help keep best before dates at the forefront of your mind, don't be afraid to grab a sharpie and write it right on the front of your products so you don't miss anything you need to use first.
By utilizing your pantry first, you can sometimes squeeze a little bit extra out of your weekly or bi-weekly budget to be able to allocate a bit more to "stock up" on sale items.
Meal Planning
Once you have completed your pantry inventory you will have a rough idea on what you can build on. From there you can start to prepare your weekly meals and grocery list around what you already have and sales in your area. Having the privilege of a car gives us the opportunity to shop around for the best prices, but that may not be a possibility for all families so all you can do is your best based off the resources around you and price matching, which we will get into.
Another great way to save is buying in bulk where you can, and buying ingredients where you can get more bang for your buck. For instance, grabbing whole chickens on sale for meals and saving the bones to create stock for other meals. Making large batch dinners are also another great way to stretch your dollar. Our house we often use only ½ pound of ground beef in order to create a big batch of pasta sauce that we can use for one dinner and have enough leftovers to freeze another meal for a future name.
We realize that bulk buying is also a privilege, and we hope by encouraging you to shop your pantry and building off what you may already have can give a bit of a wiggle room in the weekly budget to stock up on a couple sale priced items.
Price Matching
The reality is for groceries, one of the only ways to combat the rising costs of living is to find a way to bring the price down. Enter, price matching. Knowing your local stores policies and limits on price matching is a great way to make sure you are getting the best price without having to go store to store.
With the cost of gas right now, even one extra stop can increase your gas consumption considerably so we prefer to do our shopping at one location whenever possible. Once again, saving you both time and money. When you get the local paper, you should bring the flyers to your store and price match other stores, or you can download the Flipp app on your phone to see all the flyers in your neighbourhood. A little research and planning beforehand can save you a lot of money over time, helping you save for your future.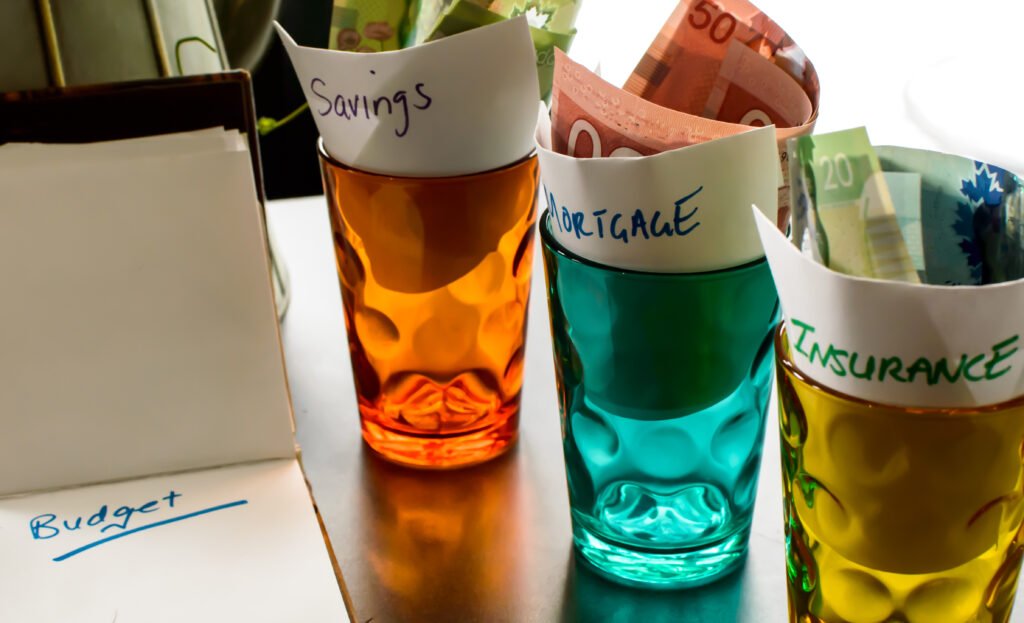 Create A Budget
It's next to impossible to know where you need to save without first knowing where you're spending when it comes to combating the rising costs of living. The beginning to any good money saving endeavors is creating a budget. I know, I know. We hear this all the time right? We are talking a bit more in-depth budget that breaks down your priorities, variable and fixed spending and where you can realistically trim spending without it impacting your family in a way that may encourage impulse spending.
Being able to sit down as a family and figure out what your priorities are. Why do you want to save money? Where do you want to spend/invest that money? Where can compromises be made in order to save those dollars? A good place to start? Writing down all of your fixed and variable expenses in order to create a birds eye view of where your money is going. This will help you create a plan to better suit your needs and what you as a family are bringing in.
Never created a budget plan before? There are so many amazing online apps and services that can help you. Another option is to look into a financial planner to help you plan for your future. We highly recommend doing a spending analysis before starting to create your budget, print out all your bank and credit card statements for minimum of 3 months, add up every penny spent and where into categories (groceries, eating out, coffee/etc) and get up close with your spending habits. Doing this can help you see exactly where your money is disappearing to, small purchases add up!
More Apps To Save You Money
There are so many amazing apps to help families save money and there are few good ones that we think need mentioning.
GasBuddy is a great way to track the cheapest gas prices near you. With gas prices being at all time highs, with no end in sight, making sure you get the lowest price is a big priority.
Flashfood is another great way to find a good deal on items needing to be used up before they're wasted. This app tracks discounted food items in your area, you can pay right in the app and pick up from the flashfood reciprocal at your local Superstore location. Keep an eye out for discountered items that can be frozen like baked goods and meats!
Checkout51 is a must if you want to save even more on your purchases after you've gone through the checkout. This app will allow you to scan your receipts and earn cashback, soon this will also be available on gas purchases in Canada!
Best Before Dates Aren't Scary
There is no need to be concerned about an item's best before date; a best before date is not the same as an expiry date. They are not indicators of food safety before or after the date. Food can be purchased and consumed after the best-before date has passed. However, beyond this date, the food may have lost part of its freshness and flavouring, or its texture may have changed. Remembering this will help you save on many items including things like shampoos and conditioners by buying them when they go on sale because of a close approaching best before date.
Variable Spending
When you need to tighten up your spending a great thing to do is review your bank and credit card statements for subscriptions. Variable spending can be a huge money suck when you aren't paying attention. Not using that gym membership but the payments are still coming out? Time to cut it off and stop spending that monthly money. Have a streaming service you barely watch, maybe it's time to take a break for a few months! These small charges can add up to quite a bit if you aren't paying attention, and when was the last time you checked through your small transactions?
Ask Your Local Buy Nothing Group
Whether you are looking to save money on a big purchase, need to update your kids wardrobe, or just need a helping hand your local buy nothing group is a huge resource. We have been blessed many times by our local buy nothing group with new clothing items, furniture pieces, electronics and so much more. If you are looking for something maybe your neighbour has exactly what you need! Using the power of these hyper local gifting communities is not only a great way to get to know your neighbours, but an incredible way to help yourself and others. 
I know many families are struggling to keep their heads above water during this crazy time of rising costs in everything. We hope that some of these ideas will help you and we would love to hear what you do to help save pennies; share in the comments below, don't be shy!