It's that time of year again! I have been going to The Fair since I was smaller than Alivia, I have fond memories of riding the motorocyles for hours, being amazed by the superdogs and immersing myself in everything at The Fair – you can probably guess we're pretty excited for this weekend already, right? We try to make it down to Playland at least twice during the summer and we always make sure at least one of those trips is during The Fair!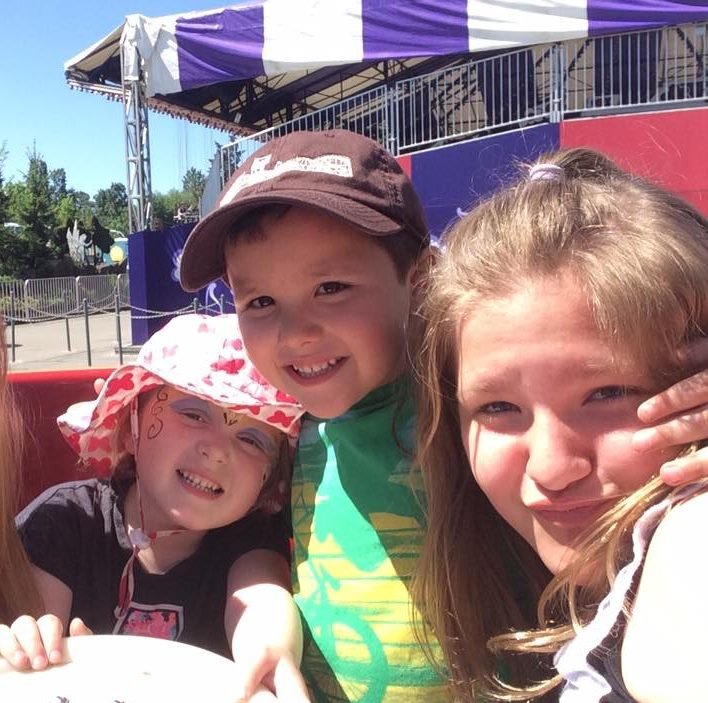 British Columbia's most beloved event and annual tradition returns this week for it's 106th year as The Fair at the PNE opens at 11:00 AM on Saturday, August 20th.
The 2016 Fair is one of the most eagerly-anticipated in recent memory with a diverse entertainment line-up, featuring all-new exhibits like the North American debut of Angry Birds UniverseTM: The Art & Science Behind a Global Phenomenon and marquee show UNBELIEVABLE: A Magical Experience.
Combine this with 13 NEW rides for this season, you can easily spend a day enjoying everything the fair has to offer from crazy food options, rides, entertainment and everything in between. Don't worry, your favourites will be back this year including Dueling Pianos and the President's Choice® SuperDogs and annual PNE Prize Home are back alongside an expanded Craft Beer Festival!
There's tons of things to do with the entire family, we highly recommend stopping at the arcade.. we might have a soft spot for taking home a prize from there each year!
Event Details:
Date: August 20, 2016 – September 5th, closed August 22nd & 29th
Time: 11:00 a.m. – until late! (weather permitting)
Location: 2901 E Hastings St, Vancouver, BC V5K 5J1
Admission: Gate – Regular $17; Senior (65+) $8.50; Child (<13) FREE
Online – Regular $13; Senior (65+) $6.50; Child (<13) FREE
Ride Passes: Your admission covers access into The Fair, however rides are extra. We recommend grabbing a Fair Ride Pass Combo either online or in advance to save a few bucks.
Fair Junior Ride Pass – $27.75 (online) – $31.75 (at the gate)
Fair Ride Pass (Over 48″ tall) – $39.75 (online) – $44.75 (at the gate)
Parking: Pay parking is available in and around the PNE grounds, we highly recommend taking transit or carpooling as it does get extremely busy.
Don't forget to leave some time to enjoy some of the Summer Night Concerts starting at 8:30pm nightly, your admission includes the live music so it's the perfect way to wind down the day! For information on The Fair, the Summer Night concerts and more shows make sure to visit  www.pne.ca.