It's been a little crazy around our house over the past few months. Once Summer starts to creep up it's usually pedal to the metal and everything ramps up at my day job as well as activities for A. We are always on the go, and I am always scrambling for just a few minutes of extra time. There are little things I try to do to save time, including making lunches ahead and attempting to meal plan, but let's be serious… meal planning still comes with a lot of responsibility.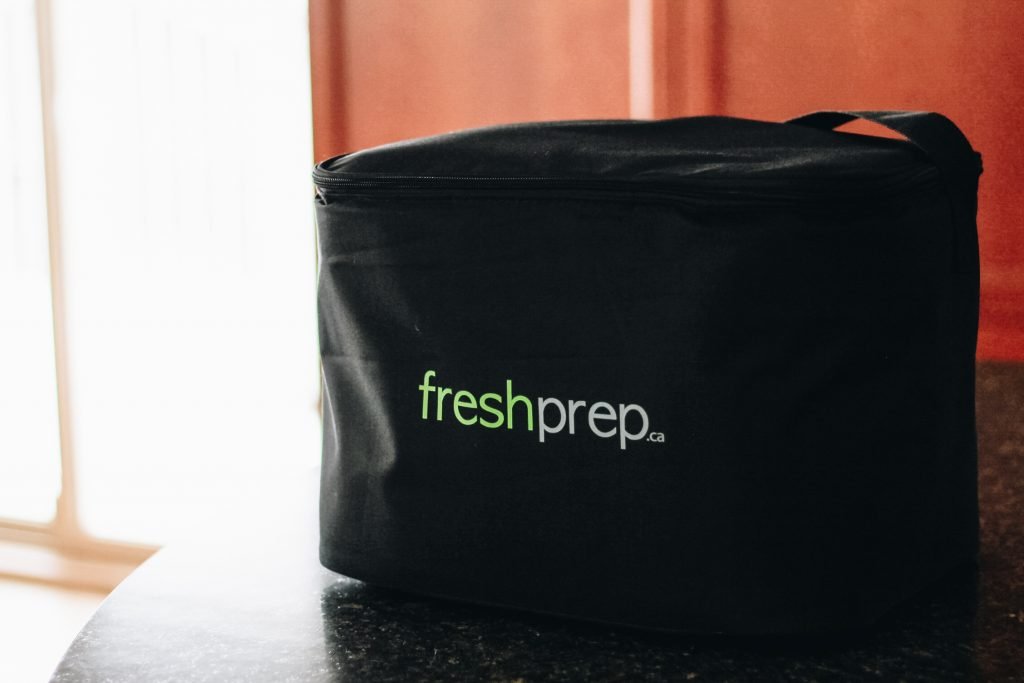 My day job hours are weird, and some days I am stuck at work until 7:00pm with an hour drive home. By the time I get home, there's no time for me to cook anything so I need to make sure whatever I have on hand is easy enough for whoever is making dinner to handle it. And by handling it, I mean make something that doesn't come out of the freezer or a box and is yummy enough that everyone in the house will eat it. Challenge? Accepted.
Meal delivery services aren't new, and there's likely a few in your area. We've tried a couple of our own but we keep coming back to Fresh Prep Vancouver for a few different reasons I'm excited to share with you. Ready?
It's a local company.
Started in 2014 by childhood friends who happen to also be from Metro Vancouver, they saw a need for an answer to the age-old "What's for dinner?" question. Not only are they local, they also prioritize local farmers when it comes to sourcing their ingredients. Whenever possible, they find seasonal, all-natural produce from local farms and help to support the Shop Local movement. Easily one of the main reasons I love them, I know where my food is coming from and know that their team is just as passionate about supporting their community as I am.
Fresh Prep also really loves the environment.
"But Tara, what about all the plastic waste?" I see you asking me that question right now. We know how I feel about plastic and unnecessary waste, but this is my number 1 reason for loving Fresh Prep. Whenever possible, their recipe items are packaged in recyclable and eco-friendly packaging. When an ingredient is packaged in a plastic container that your curbside won't collect, simply rinse it out super well and put back into your Fresh Prep cooler bag. On your next delivery, a driver will pick it up and the team at Fresh Prep will take the necessary steps to responsibly recycle what you can't at home. Whenever I share Fresh Prep on our social channels this is the number one question I am asked! And I won't lie, I'm kind of glad so many people are asking this question.
They're also passionate about sustainability and when possible they also partner with a local company called Shift Delivery to help with some Vancouver delivery zones, especially in the downtown core where finding parking can be difficult! By using a bike delivery company when they can, they're also reducing cars on the road, gas use and car emissions!
Small steps bring big change, and Fresh Prep has our back when it comes to the recycling game.
They make it easy, like super duper easy.
I know you're probably looking at some of the recipes going "yea, no – there's no way that's 30 minutes" but I can absolutely assure you I timed every single recipe we've made over 4 weeks and save for maybe 1 or 2 user errors (whoops!) on my part, everything was timed pretty perfectly!
Each meal comes packaged in its own paper bag, complete with every single item you'll need to make the recipe inside. There's also a handy little color recipe card that shows you what it should look like when finished, what ingredients you should have on hand and step-by-step instructions. You literally pull a bag out of the fridge and you're good to go! They also do their best to make sure that whatever can be prepped beforehand for you is done, right down to peeling and shredding the carrots! It's pretty comical to watch my hubs dump out the bag on the counter and dive in. As much as he loves the kitchen, recipes aren't his forte so knowing that he's ready to tackle the Fresh Prep game with me and loved it as much as I did was a big win.
The meals are picky eater approved.
I have the pickiest eater imaginable when it comes to trying new foods, so I knew we were taking a risk on some of the recipes we chose. With a bit of tweaking on plating, I am pretty proud to report that A enjoyed every meal with us. The flavours are never overpowering which I found made convincing her to try something new significantly easier. There are also so many different options offered weekly that you can easily find something the entire family will love.
The meals are Instagram photo worthy.
I was always a little bit overwhelmed by the whole meal delivery thing in the sense that I always thought there was no way my weeknight hot mess self was going to be able to create a vision of beauty like the ones on the cards but guys, not only did I create some masterpieces, I also felt a little bit amazing when my family complimented me on how good the food tasted and looked!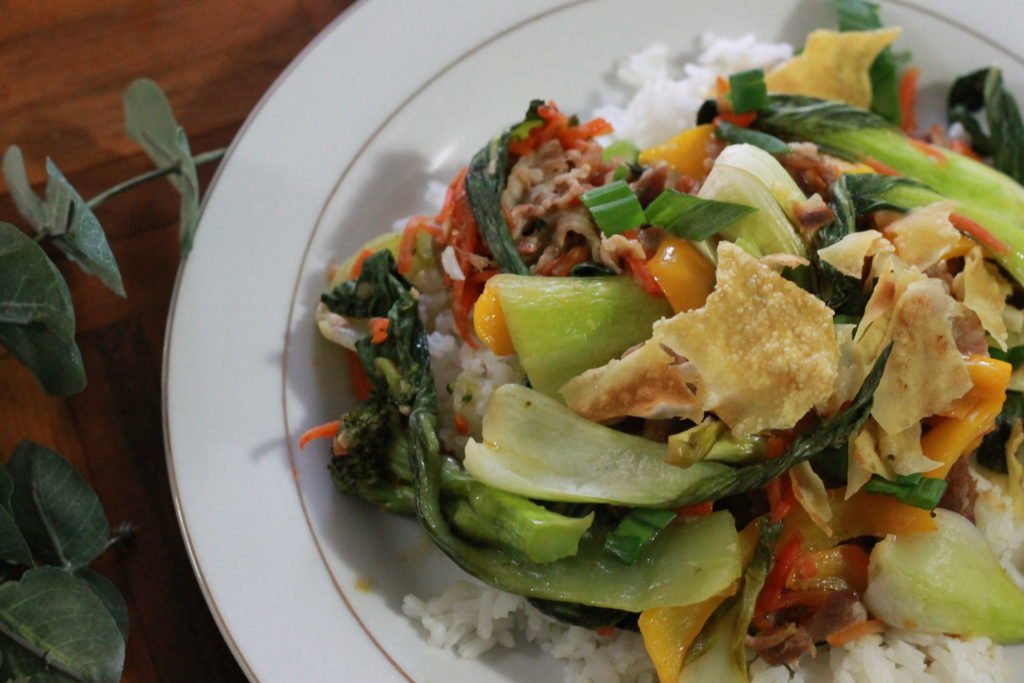 The ordering process is super easy.
Probably another huge fave of mine is how easy it is to set up your order for the week. Once a week you'll get an email with this weeks menu, login and either make some changes to your menu or skip your delivery for the week if you don't need it. All in all, the process takes a few minutes each week! Need a long-term hiatus? You can pause deliveries until you're ready to pick them back up again – but you'll still receive the weekly menu in case something catches your eye.
The service is affordable (no really!)
You guys know how cheap I am, I have a budget and we stick to it pretty regularly. When I share that we like Fresh Prep so much, I'm often asked how I can justify the cost when it is about $140 a week for 4 – 4 person meals. And I'm REALLY glad I get asked this because it gives me a chance to break it down.
Each 4 person meal is quite generous, we can usually get 4 meals + 2 lunches out of each meal so at $30-40 a meal, we are breaking it down to about $5 per person/meal. With high quality and often organic ingredients, there's no way that I could have all of these items on hand regularly, they would be SO outside of our budget to buy at the regular grocery store. Because Fresh Prep has buying power, they can stock our bags with some of the best ingredients and it doesn't cost us an arm and a leg!
Also, I break down what my time is worth. I grocery shop once a week at Costco and usually only buy items for breakfast and lunch. This not only speeds up my shopping experience but by knowing that dinners (and EVERY ingredient) is taken care of, I don't need to step foot into the grocery store again until the following week. This saves me money in the long haul as I'm not impulse buying, or wasting my time driving and shopping.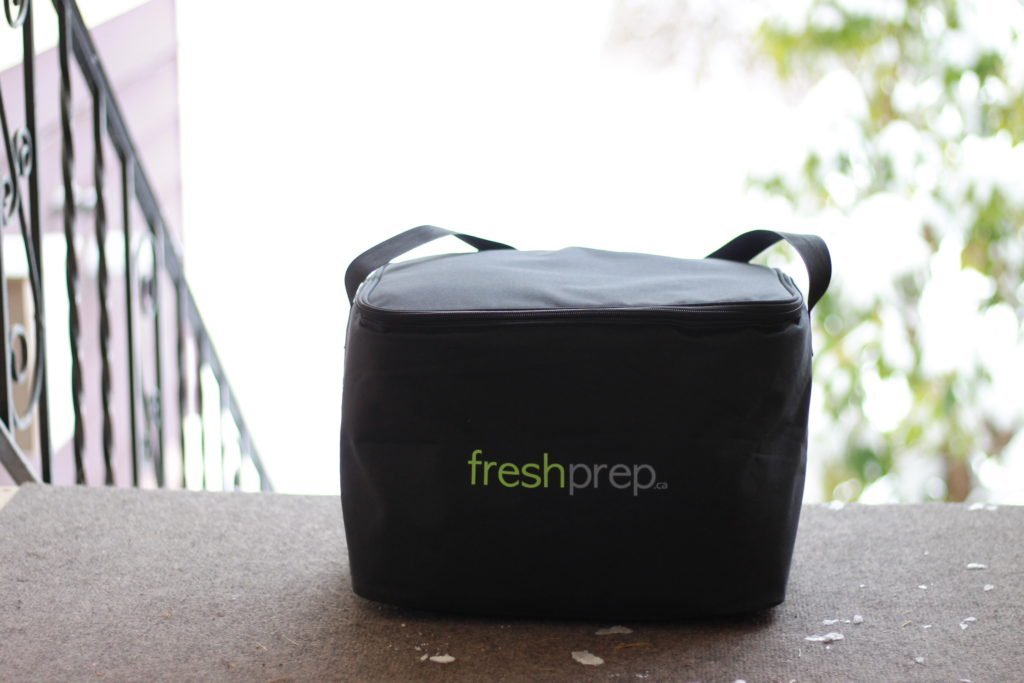 They have vegetarian options (and good ones!).
I don't eat very much meat so I've found in the past it's been challenging to order from meal prep services as I'm stuck having to order a vegetarian meal for 4 (and then cook meat for the rest of the family!). Thankfully, Fresh Prep allows you to order in 2-4 person portions so I am able to order usually 2-3 vegetarian meals on top of weeknight dinners. I loved so many of the vegetarian options throughout our orders, my favourite were hands down the Vietnamese Tofu Bowls and the Korean Rice Cake Soup!
They get your time is valuable.
Fresh Prep isn't like the cable guy who's going to give you an 8-hour window you have to be home for – something I truly truly appreciate as a busy mom. When you set your delivery schedule you can choose between 1 of 2 delivery days for your area and guess what? You don't even have to be home! Every Fresh Prep weekly order is packaged in their amazing cooler bags and packed with ice packs to keep everything chill until you get home to pop it into the fridge. You can also track when your delivery driver is on his way to keep an eye out if you're not ready to put pants on for the day yet.
They make travel ridiculously easy.
Recently our family headed for a fun-filled "yes" weekend in Whistler and guess what came along? If you guessed our Fresh Prep order you'd be bang on! Since we had the cooler bags anyways, we loaded up a couple of our weeknight meals and with a full kitchen at the resort we stayed at, we were able to create some delicious home cooked meals without having to grocery shop for any of the ingredients. We had everything we needed!
They know seeing is believing. Hellooo discount code!
Fact is, myself and 100 other people could tell you that the service is amazing and you'd probably still be a little bit wary, right? Fresh Prep gets that! They know that seeing is believing when it comes to trying a new service so they've very generously offered our readers an exclusive discount code to try out the service yourself. Visit www.freshprep.ca and make your account, for your first order use code BCMOM18 and you'll receive $33 off your order! You'll be receiving 2 meals each with 2 portions for only $11. Dinner is basically on us this week you guys. Try it, you'll love it!
They like giveaways too!
We're pretty excited to share that Fresh Prep has generously (they are so generous!) given us a $100 gift card to share with one of our readers. That's enough to try out an entire week of the service and take some time off from the scramble of dinner planning. Want to win? Enter below!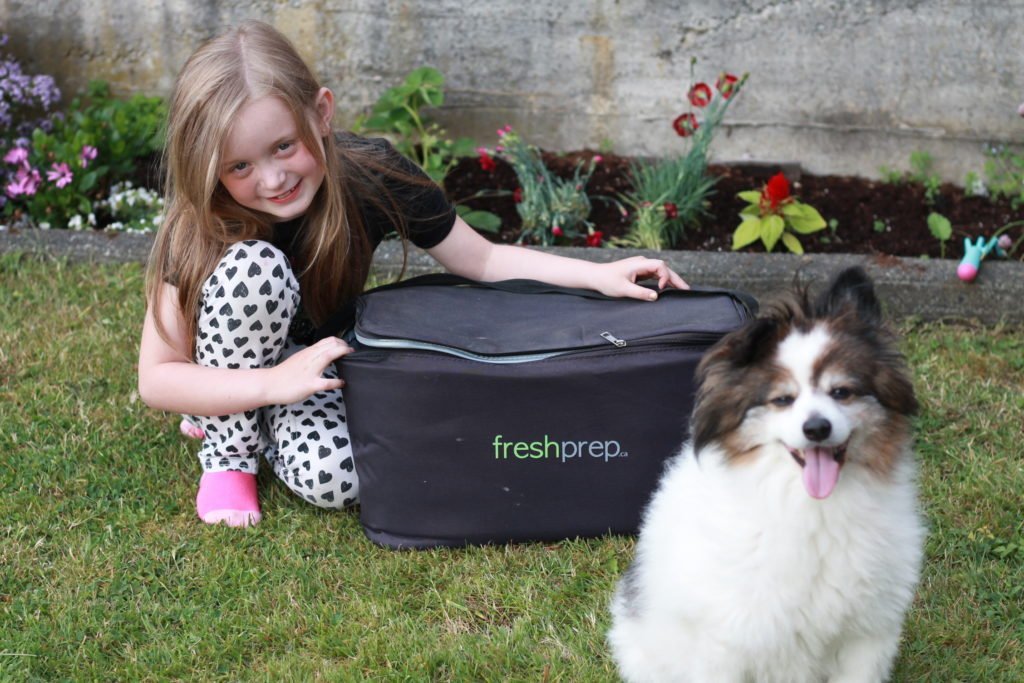 {We're proud to have partnered with Fresh Prep for this post, we only share the absolute best with you so rest assured we love this service and think you will as well!}