Sometimes you just need to pack up the car and go away somewhere. Where we live there's a couple different option for staycation places that are a reasonable drive away. A favourite of ours is Harrison Hot Springs. Surrounded by incredible views of the mountains and lake, it's a great option when looking for a family getaway, plus there is lots to do out in the fresh air! From festivals, dining to satisfy your inner foodie, beautiful unique shops and much more, there is something for everyone in Harrison Hot Springs, and we're sharing a couple of our favourites on our most recent adventure.
While you are driving out to Harrison and through the Agassiz area, you can do the Circle Farm Tour. It's a great way to do a self-guided look at what can be found in the Fraser Valley. It provided a great opportunity to see what is made locally by different artisans and farmers. This particular tour mixed in some of the past and some of the present. We got to see animals out in the fields of The Farm House Natural Cheeses, watch pottery be made and learn all about roasting coffee when we were at The Back Porch, and see a little bit of history out at Kilby Historic site.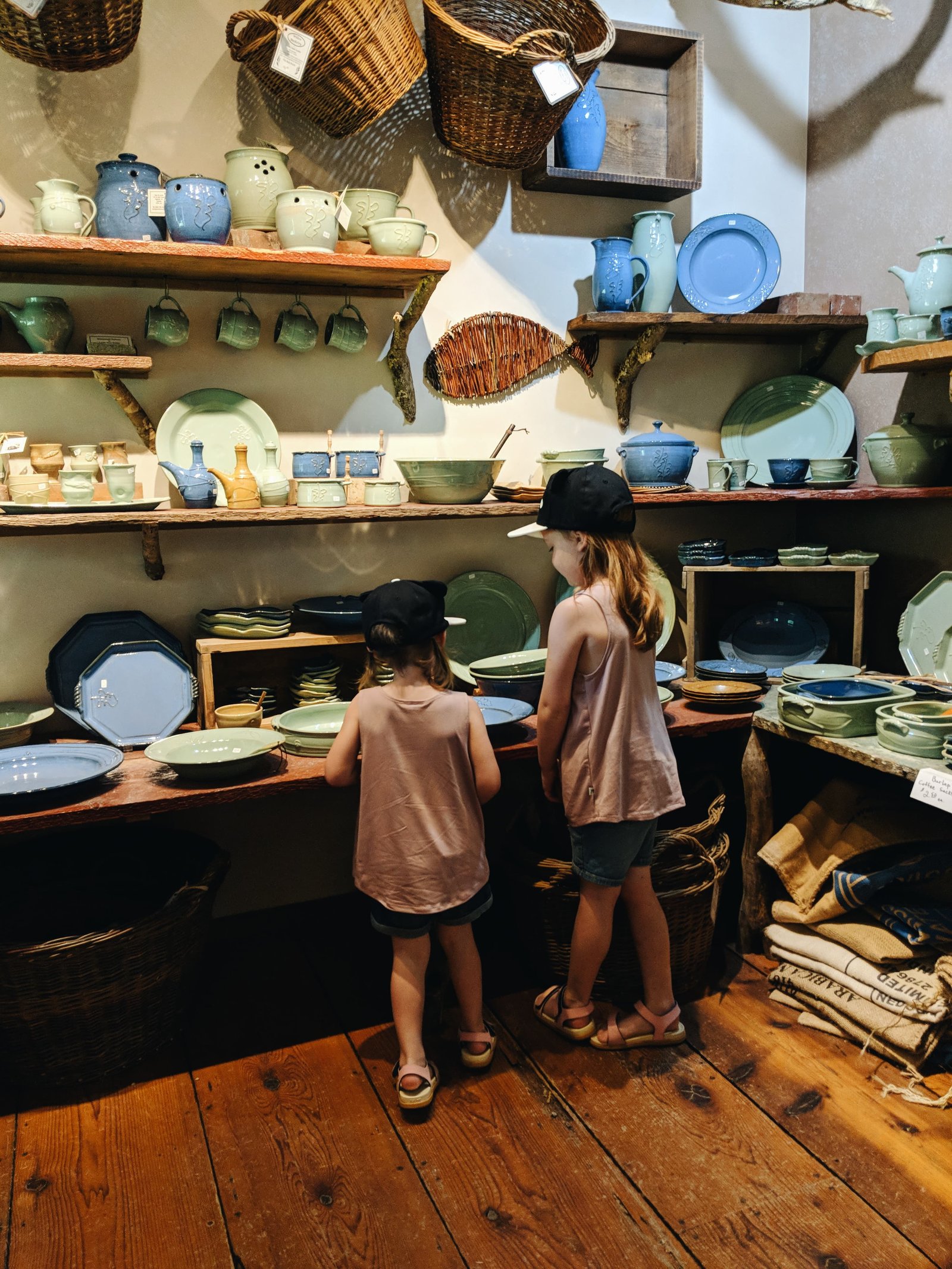 We were thrilled to be getting to stay at the Harrison Hot Springs Resort, the biggest reason being that we got to check out the hot spring pools! If you are thinking of going, be sure to check out their current summer vacation packages – whether you're looking for a family getaway, a girls spa day or a chance to escape with your significant other, there's a package for every occasion. This is something we have wanted to do for years. There are five different hot-spring-fed pools, each is kept at a different temperature. Some are indoors and some are outdoors. You're sure to find a pool that is just right for you and your family. For us, we loved the large outdoor family pool as it was a great opportunity to just relax all together.
The Harrison Hot Springs Resort has been a staple in the community and has welcomed guests for nearly 125 years. With it's rustic yet contemporary lodgings and many – many! rooms and cottages available, there's plenty of space to roam the grounds and enjoy one of the luxurious pools, wander through the tranquil gardens and finish your evening off with dinner at the Copper Room.
The pools have long been considered to have healing and therapeutic properties and with an incredible green backdrop it's easy to see why tourists and residents alike flock to these serene grounds to relax, unwind and refresh from busy city life.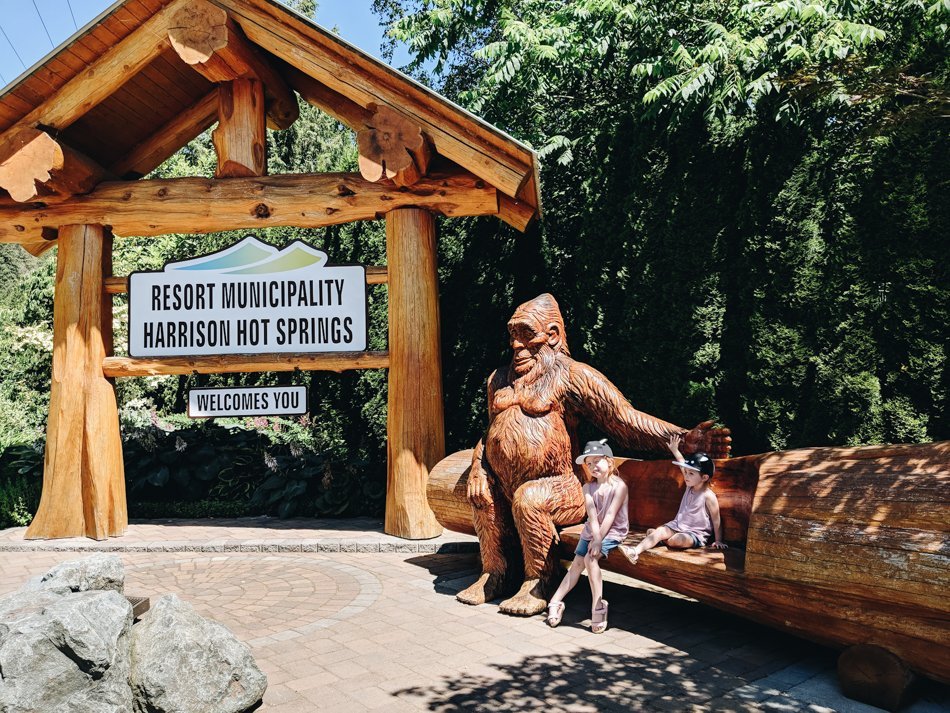 Our room had a beautiful view of the lake and was just right for our stay as a family of 4. It was a large, air-conditioned guest room with two queen size beds. We appreciated having easy access to the lobby and in the morning, the Lakeside Cafe was not far away to get breakfast at. My husband and I were able to sit out on the balcony as the girls fell asleep. We watched as a Summer storm rolled in and watched the the lightning go across the sky. It was definitely some much needed time for us.
Harrison Hot Springs has a range of dining options to satisfy just about every palate. We loved being able to go to places within walking distance of the resort. When dinner time rolled around we headed to Black Forest Restaurant where they offer authentic German food. We enjoyed comfort food like The Bavarian Meatloaf and Vienna Schnitzel out on the patio with views of the lake. What really made it family friendly was that the wait staff took note that we had kids with us and brought colouring sheets and a few small toys for them to play with. It meant a lot to us to get to enjoy our meals thanks to this little bit of distraction for out kids.
Breakfast was had at the Lakeside Cafe. It was wonderful, because it was located within Harrison Hot Springs Resort and opened early enough that you felt you still had a full day to explore. This proved great because our kids woke up early and wanted breakfast, like… right this second. We loved there there was a wide variety of food at the buffet including healthy options like fresh fruit and an omelette station where your omelette was made in front of you to exactly how you like it. We all had a filling breakfast, there was something for everyone!
If you are feeling adventurous or want to take in some sights around the lake there are a couple different things you can do while in Harrison, especially during the Summer months. There the Harrison Watersports Water Park that provides a unique opportunity to adventure out on the water through obstacles, slides, and more. Think "Wipe Out" at Harrison! The water can be a bit cold, there are wet suits available to rent for the day at $5 per suit. This is on our list to do once the girls are a bit older as it's recommended for ages 6+. You could also head out on the cruise with Shoreline Tour to go sightseeing around Harrison Lake. The Lake Cruise takes you on a two-hour tour aboard the Laroan. You get to see the lake's west side, floating past the green waters of Echo Bay, the towering rock formations of Echo Island, and the cold cascades of Rainbow Falls. The staff are great and very knowledgeable, we appreciated how they took the time to answer our kids questions and point things out to them. The girls loved getting to see real fossils and learning more about what the creatures once were. The staff even brought out a pair of binoculars for them to use to see Rainbow Falls better. It was such a unique way to explore the lake and learn about Harrison.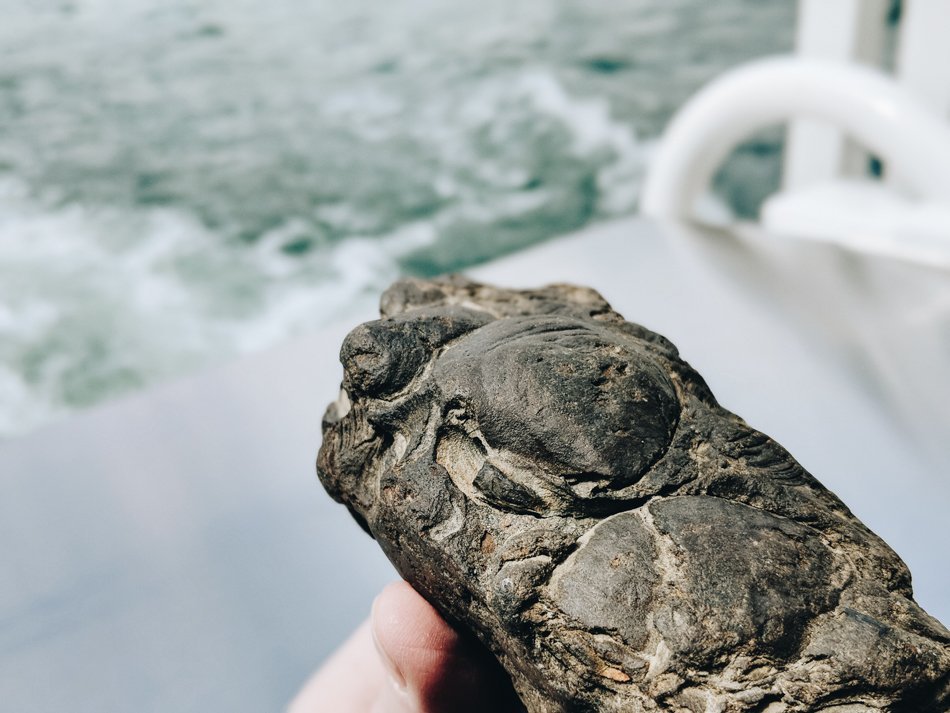 The next time you are looking for a place to go for a local "staycation" put Harrison Hot Springs on your list. You will love this village community and everything it has to offer. It will become a place that you want to go to again and again with your family that offers a unique experience to build different memories each time. Through every season, Harrison Hot Springs entices us in a serene backdrop, amazing family friendly activities and the most rustic appeal.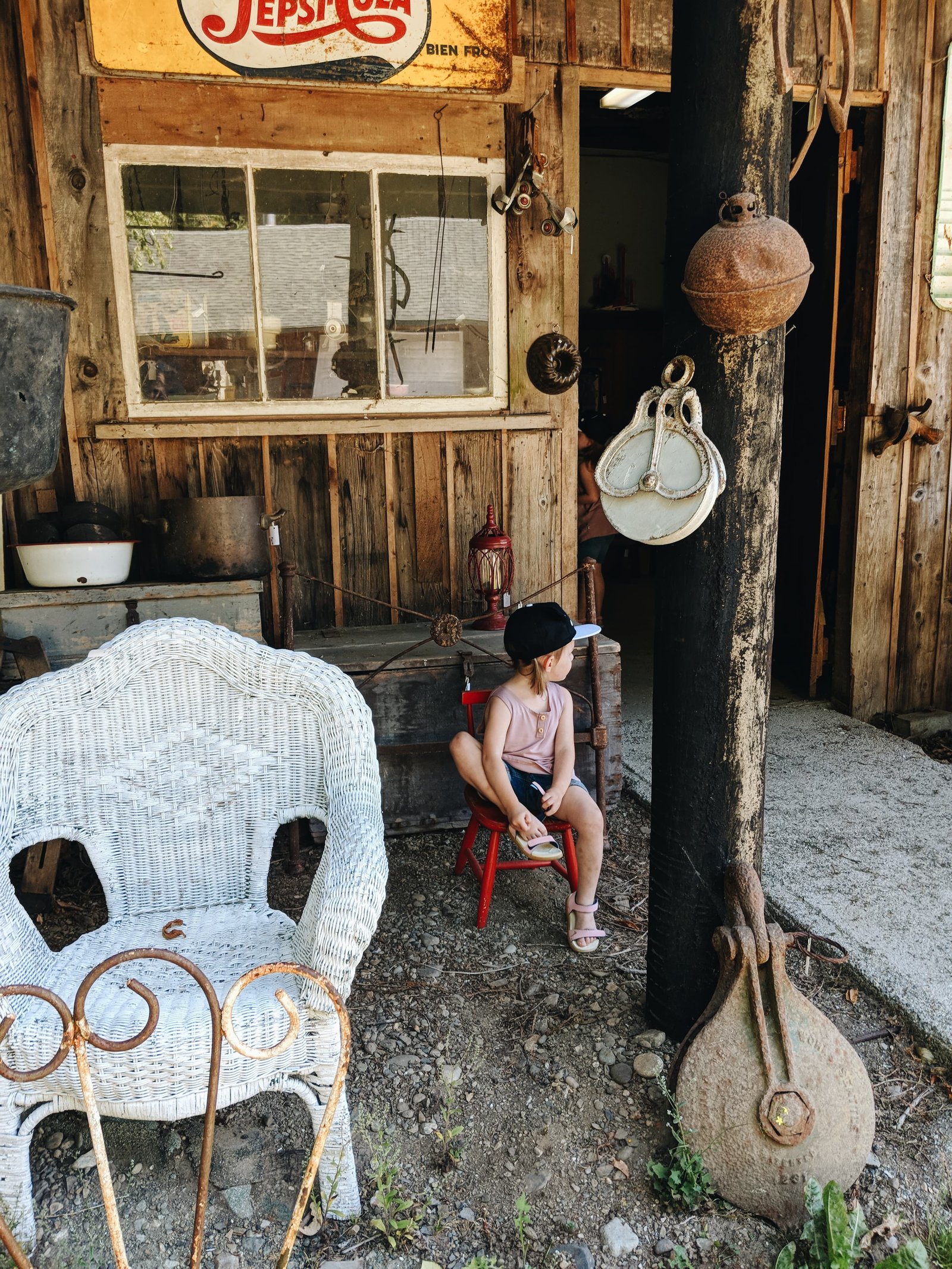 Tamara is a loving wife, and mom to two sweet girls. She and her family call the Fraser Valley area of BC home, but they love traveling to the surrounding areas. She loves reading a good book while curled up in a blanket, all things Disney, photography and sipping a cup of tea. You can find her at Discovering Parenthood where her family shares their favourite adventures, navigating parenthood and their favourite must-do activities. Make sure to visit her on Facebook, Instagram, Twitter, and Pinterest!
{A huge thank you to Harrison Hot Springs Resort & Tourism Harrison for hosting Tamara and her family on this trip. All opinions, foodie love and adventures are not influenced by the sponsor. Want to check out more family travel tips & locations? Visit our Family Travel spot!}