Playland is a summer tradition for so many of us here in the Lower Mainland and it is still going strong at 109! Many changes have been made over the last century and I love hearing about other people's childhood experiences and favourite rides. Some of those rides remain, like the incredibly popular wooden roller-coaster, now in its 61st year and still scaring the pants off people. Others, like the Wild Mouse coaster and, now, the beloved Corkscrew, have been retired but will be remembered fondly by many thrill seekers near and far. But as we say goodbye to older rides, it usually means a big Hello! to something brand new.
This year, Playland at the PNE is proud to give us: The Sea to Sky Swinger! Similar to (and replacing the) Wave Swinger of previous years, the new installment comes with great new features! With both single and double occupancy seats, The Sea to Sky Swinger has an increased capacity of 64 riders. That means faster moving lines and the ability for parents to sit beside their children which I would have loved when my kids were small. It's also local themed in both name and artwork with many iconic scenes on display, and of course a state-of-the-art LED display.
The 2019 season doesn't come with a lot of change, but there is a LOT going on behind the scenes to expand and evolve our local amusement park in future seasons. Aside from the Corkscrew retiring, and the Wave Swinger being upgraded, its business as usual with 35 different thrilling rides and attractions, not to mention all the cotton candy, candy apples, and popcorn. Pro tip: buy the popcorn bucket and/or reusable Playland cup and for the rest of the season, and seasons to come, refills will be a tiny fraction of the cost. It's a cool souvenir and great investment. We end up bringing back our bucket and cup each year (saving on extra plastic being tossed out) and it's saved us a ton of money.
Playland at the PNE is also bringing back the very popular Playland Nights every Friday night in July for adults 19+ with dedicated adults only rides and entertainment, Playland inspired bevvies, DJs and dancing from 7pm-midnight. I definitely plan on leaving the kids at home one evening for a much deserved night out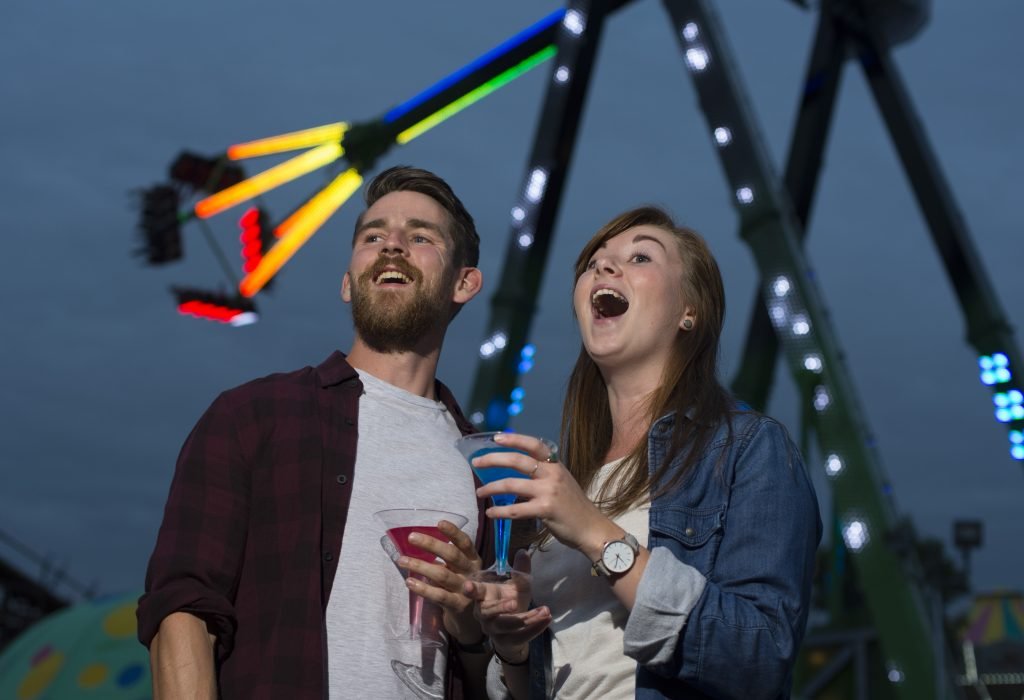 Playland is officially open for everyday this summer so get ready to fill up those summer days with rides, food, tons of laughs and unforgettable memories.
For hours and admission prices and more Playland info visit www.pne.ca. As always, you can save a few bucks by purchasing tickets in advance at select retailers like Safeway or online at www.ticketleader.ca
Playland is a summer tradition for our families and each year it gets better and better as the kids can tackle more rides with us! Want a chance to win a 4 pack of passes to experience Playland with your family? Make sure to be a fan on our Facebook page!