When giant donuts and gingerbread houses call, you better believe that I'm there for the fun! Fellow snack lovers Eschelle from Mumfection, Janette from Ava to Zoe and I were invited this week to check out the newest activation taking over the Grand Court at Metropolis at Metrotown and it's definitely the sweetest one yet!
Returning for its second year – Snack 'N Snap at Metropolis is full sweet treats that transport you into a colourful display of larger-than-life food art that might leave you longing for a sweet treat.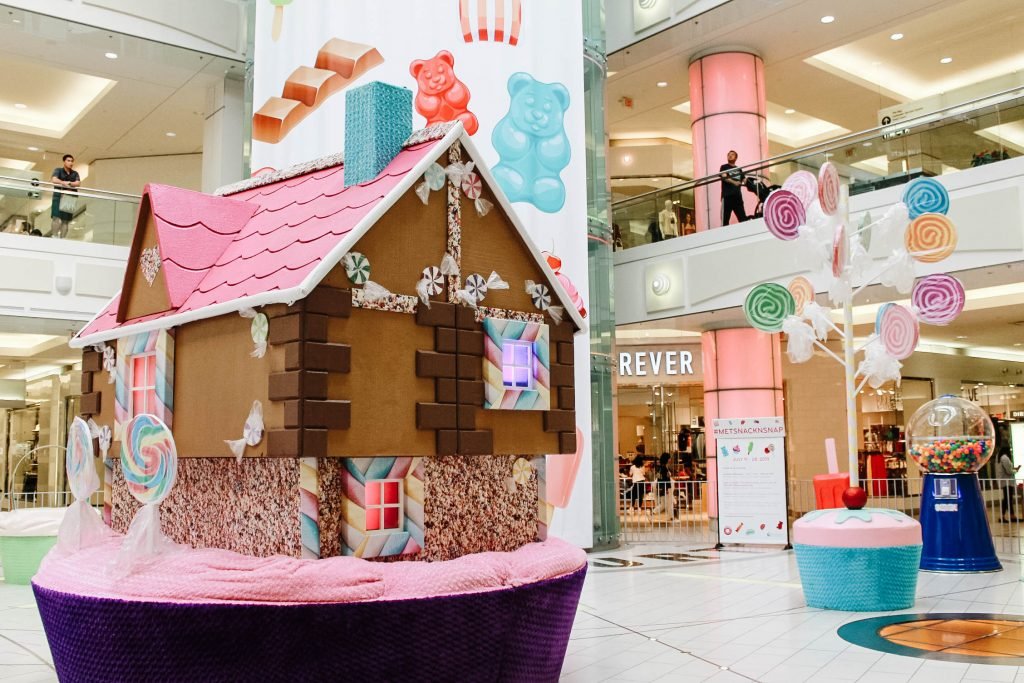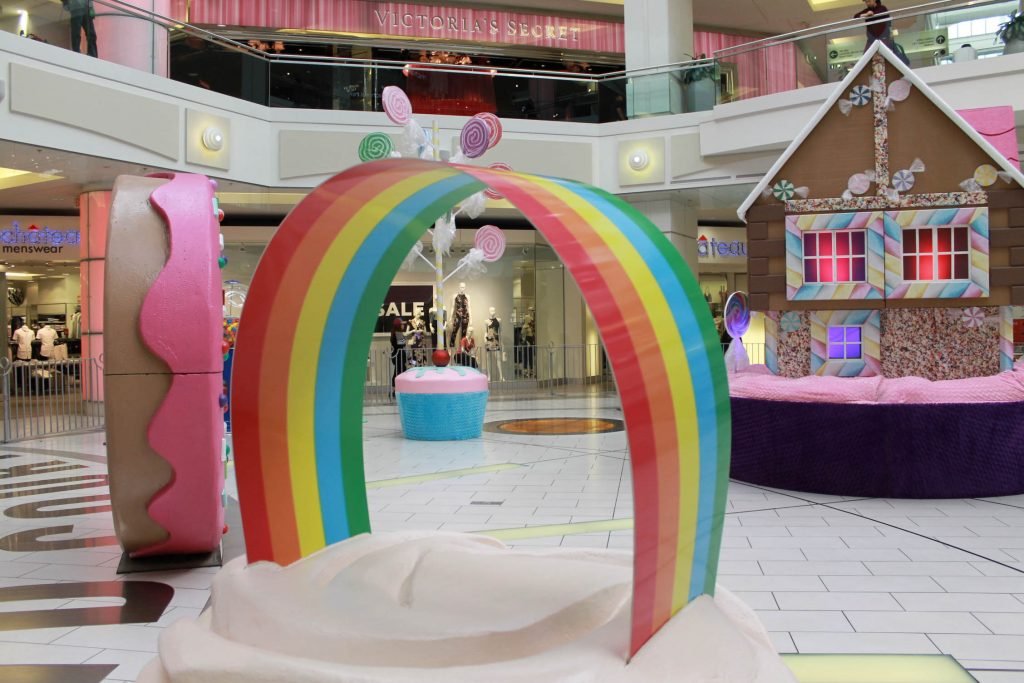 We had the pleasure of visiting this display when it launched for the first time 2 years ago and the kids absolutely loved it, I mean how could they not? Returning this year are the life-sized donut, gingerbread house and gummy photo station and this year's newest additions included life-sized melting popsicles and a giant pretzel as a nod to Mr. Pretzels – a favourite snack shop of mine in the mall.
These displays are set up for ton of fun photo-ops and you never know, your photo may win you a shopping spree at Metropolis at Metrotown!
Snap 'N Share! During the exhibit, shoppers can snap endless selfies in front of the jumbo displays, share their photos on Instagram by tagging @metropolisatmet and #METSNACKNSNAP, and enter for a chance to win a prize pack or a $500 Metropolis at Metrotown gift card.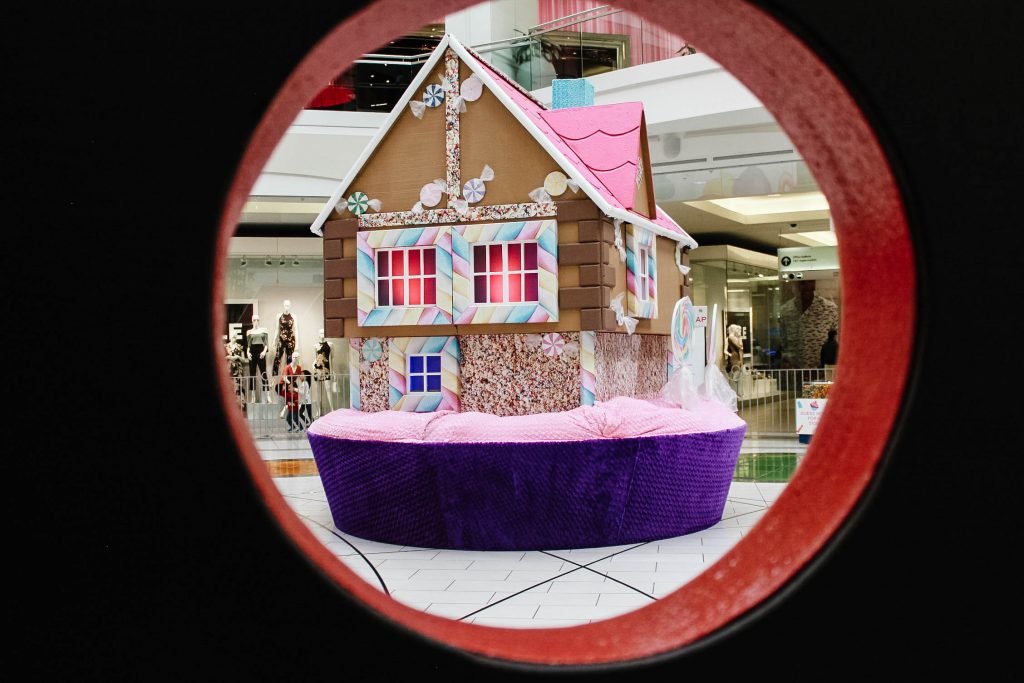 There's so many fun things happening over the next 2 weeks in the grand court that you won't want to miss out on! Pop down for a quick photo and share to social for your chance to win, and make sure to stop over daily at the kiosks to "Guess the jellybeans" inside the display case for chance to win a $1000 shopping spree.
Workshop Wednesdays invites guests and their families to a DIY Decorate your own sugar cookie with @sugarsugarstudios on Wednesday July 17 & 24th from 3PM-4Pm. Decorate your own cookie to take home (and learn some fun cookie decorating skills!). Registration is recommended and can be done through www.metropolisatmetrotown.com. Walk up spots will be available on a first come first service basis but it is recommended that you register to avoid disappointment (and lack of cookies always makes me disappointed).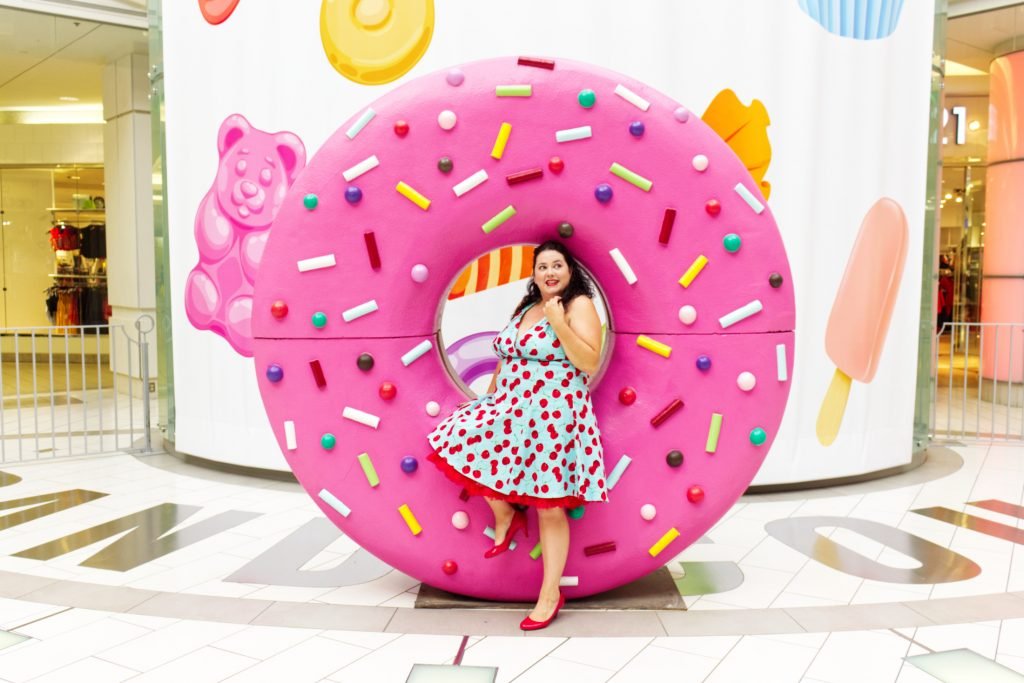 Lastly, and certainly not least, what would a sweets display be without some samples! Metropolis at Metrotown has such a diverse offering of different snacks and food vendors throughout the mall and this is your chance to get to try some of their delicious treats! Pop down to the Grand Court on Thursday & Fridays between 2pm-3pm to try samples from various retailers – you never know, you might find a new favourite!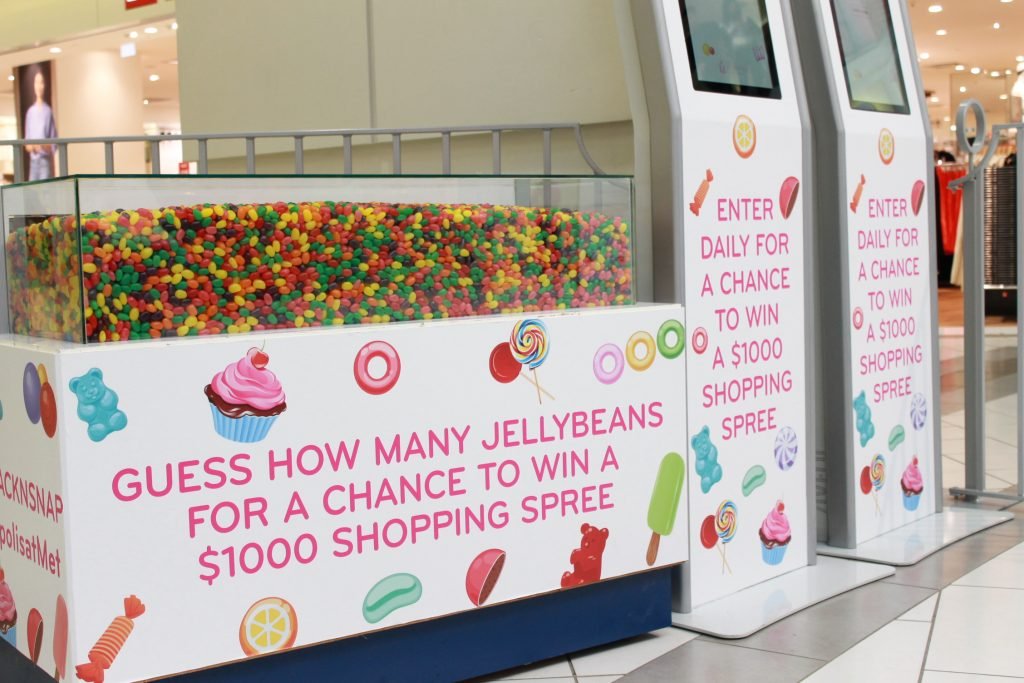 While you're already at the mall to check out the Snack 'N Snap display, don't forget to visit one of Metropolis at Metrotown's latest snack retailers for all your snacky needs – whether you're a sweet or savoury fan, there's something for everyone. With camping, park and playdates, snacks are key to getting through the summer with kids and some of my faves can be found in the mall.
Some of the new vendors/must have snacks include Uncle Tetsu's Japanese cheesecake (seriously so delicious and worth waiting in the line for), Sweet Jesus' fun ice cream creations, the latest mix of popcorn from Kernels, Mr. Pretzels pretzel bites (my FAVE), Chatime's summer bubble tea flavours, Squish or Sugarfina for their latest candies. Hoping to do a bunch of shopping at once?  Stores such as Walmart, Real Canadian Superstore, T&T Supermarket, Shoppers Drug Matt and even MUJI also sell various snacks for all your parties and movie nights!
Don't forget this display is only on now until July 28th, you won't want to miss the sweet excitement this display brings to the Grand Court! Guests are encouraged to have fun and take as many photos in the display as you like but don't forget to tag #METSnackNSnap and tag @metropolisatmet to be eligible to win prizes!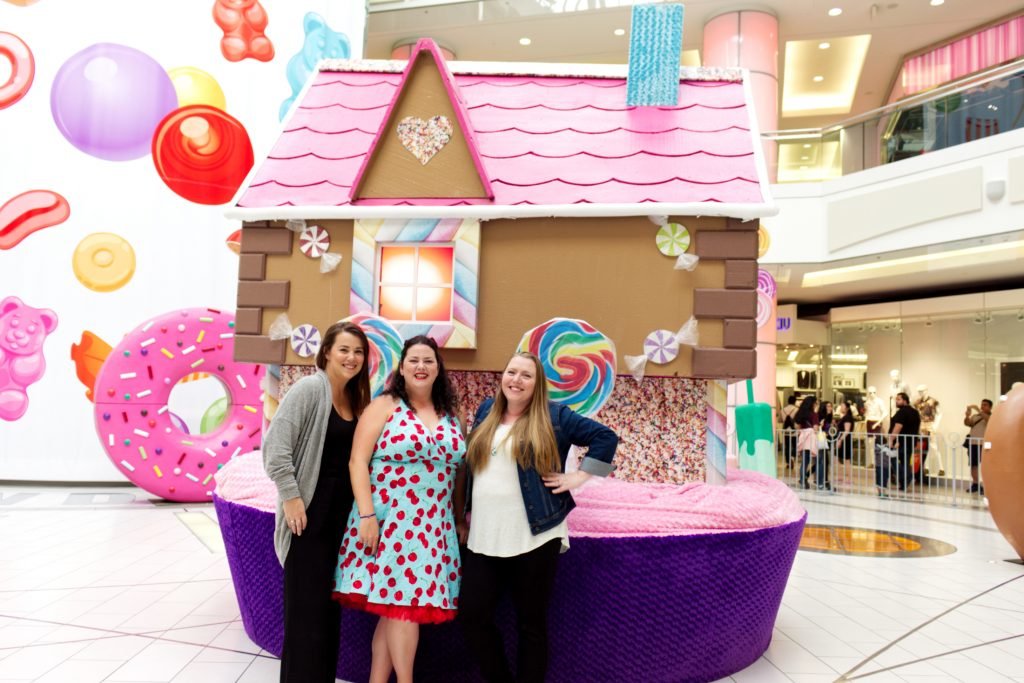 That's a (candy)wrap from us, we had such an amazing time and can't wait to see what's next at Metropolis at Metrotown! We'll be following along on Metropolis' Facebook and Instagram accounts to keep an eye out for what's coming next, you can find info on the latest giveaways happening and a full schedule of activities related to Snack 'N Snap (and more events coming soon!)
{This post is shared with you in partnership with Metropolis at Metrotown. All silly candy photos and love of life-sized sweets are our own.}