There's something to be said about having so many local attractions at our fingertips in Metro Vancouver, and this list is full of our favourites. Vancouver offers a variety of family-friendly attractions that cater to different interests and age groups. Here are some of the best family attractions in Vancouver that we love visiting.
This iconic park is a must-visit for families. It features beautiful gardens, playgrounds, beaches, and the Vancouver Aquarium. Rent bikes and explore the seawall, or take a horse-drawn carriage ride through the park. Our favourite activity is packing a picnic, swimsuits and hitting up the spray park for a day of fun. When the kids are done with the spray park, we adventure through the beaches looking for shells and sea glass. Stanley Park is also home to lots of wildlife and makes for a fun spot for a hue hunt! It's a popular spot for scooter and bike rentals and adventures and much more.
Cost: FREE to explore, parking and some food options available for purchase.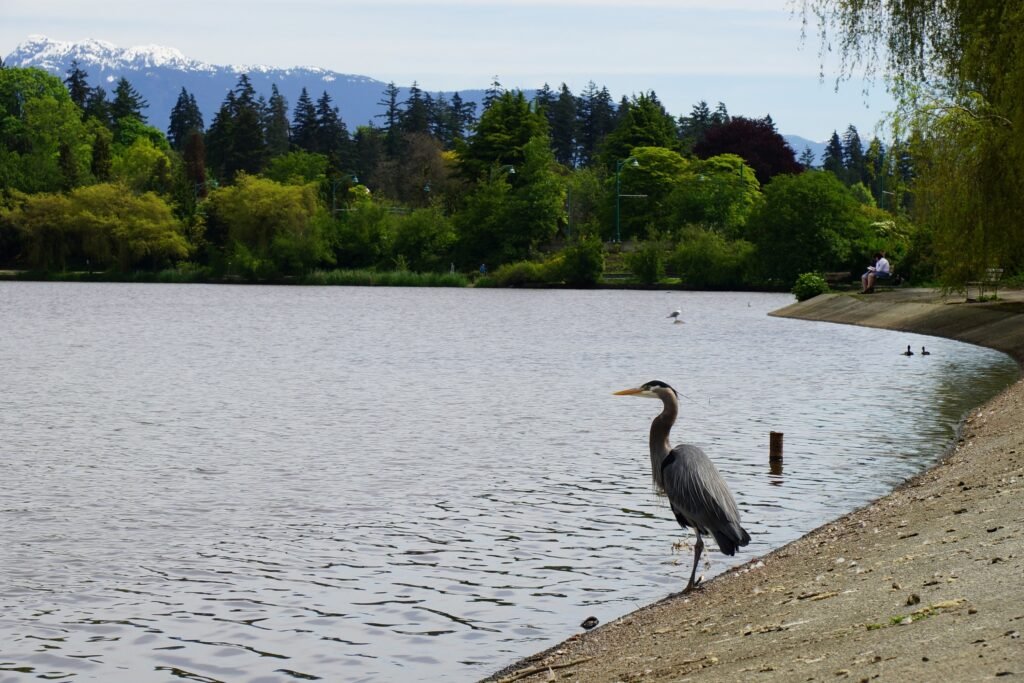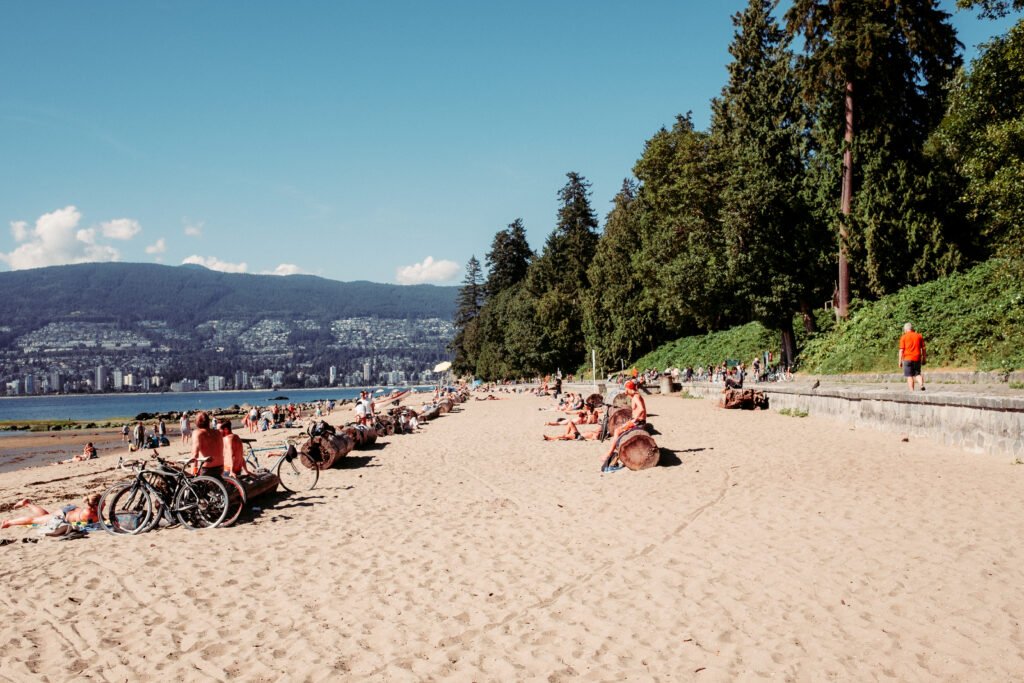 Located within Stanley Park, the Vancouver Aquarium is home to a wide range of marine life and one of our favourite spots to visit as a family. We've been visiting with A since the grand re-opening that seems forever ago, and some of my favourite childhood memories of my own. Families can see dolphins, sea otters, penguins, and more. The aquarium also offers educational programs and interactive exhibits.
Cost: Ages 13-64 $39.95-51.95 | Annual memberships available and worth it if you plan to visit more than 2 times a year | Membership Pricing Here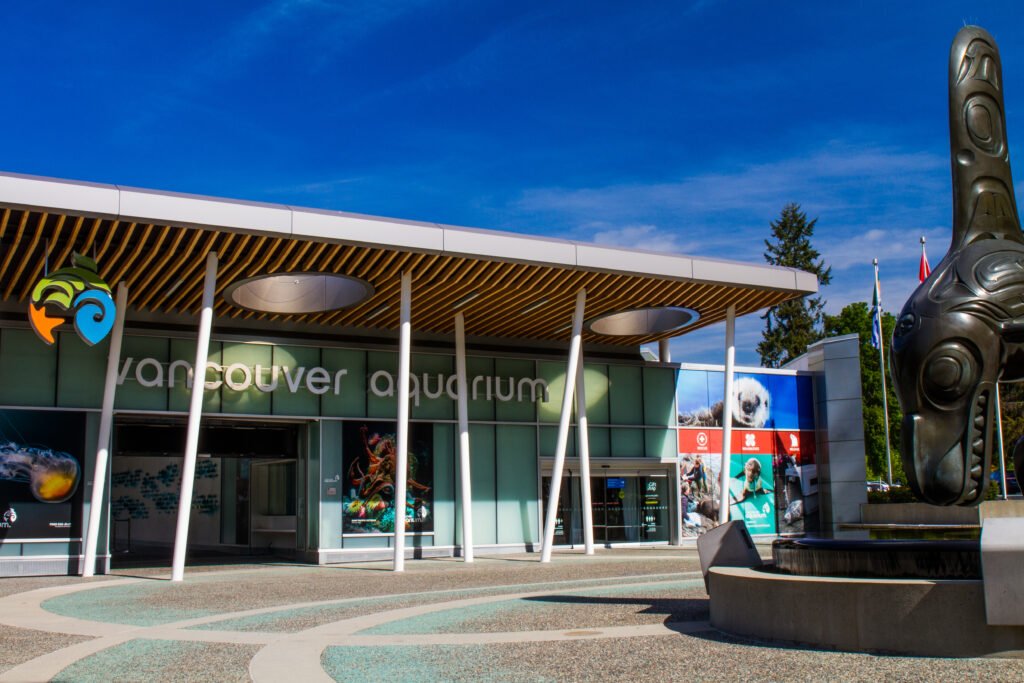 Nerds unite! I will never tire of visits to Science World and have been attending since I was a wee little one myself. This interactive science museum offers hands-on exhibits, live science demonstrations, and immersive displays. Kids can learn about science, technology, and the natural world in a fun and engaging way. Want to enjoy it without kids? Adults can enjoy Science World After Dark, an adults only experience that melds nibbles, drinks and scientific exploration.
COST: Adults 19+ $33.20 | Senior 65+ $26.75 | Youth 13-18 $26.75 | Child 3-12 $22.50 | 2 & under FREE
Memberships: 1 and 2 year memberships available with multiple tiers – more info here
Granville Island: This vibrant arts and culture hub is a great place for families. Visit the Kids Market, where children can enjoy activities like a giant indoor adventure zone, toy stores, and craft shops. Don't miss the Granville Island Public Market, offering a wide variety of fresh food and snacks from local vendors.
If you have an arts or theatre loving kid, you won't want to miss the plethora of live shows and art classes available throughout the market. Make sure to plan time to hop aboard the Aquabus for a little extra adventure.
COST: FREE to explore, pay parking, shopping and food available for purchase.
This park is located just outside Vancouver and features a suspension bridge that hangs 70 meters above the Capilano River. Families can explore the treetop walkways, cliffwalk, and rainforest trails while enjoying the breathtaking views. BC residents can enjoy a years membership for the price of a single admission, making access to Canyon Lights and other holiday events a more affordable option during the holidays. Of the family attractions list, this is probably in the top 3 for our family, we never tire of a visit to the suspension bridge.
COST: Adult 18-64 $66.95 | Senior 65+ $61.95 | Student 18+ with ID $53.95 | Youth 13-17 $36.95 | Child 6-12 $26.95 | Kiddie 6 & under $Free | Buy a BC Annual Pass for residents at the above pricing (it's a fabulous deal and includes many perks) . These are the best deal pricing and available only when purchasing your tickets in advance online, ticket window prices are higher and we recommend confirming prices in advance as they are subject to change.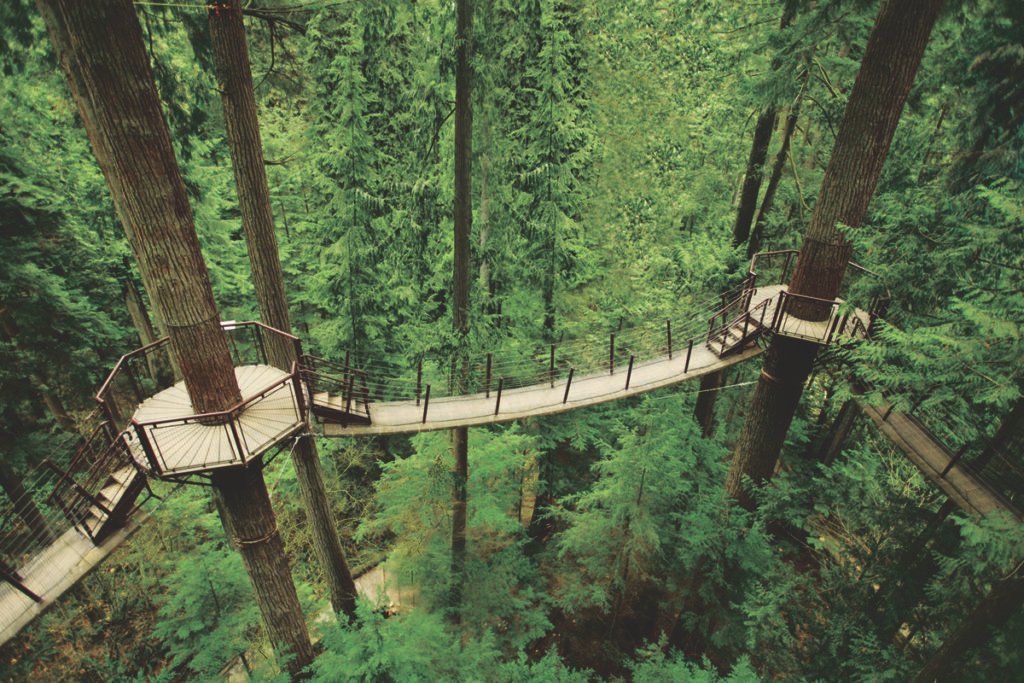 Need even more family attractions ideas? Keep reading!
Take an elevator to the tippy top of the Vancouver Lookout for panoramic views of the city and surrounding mountains. It's a great opportunity to teach kids about geography and local landmarks, and a slightly less terrifying trip for those of us who are scared of heights and still want a view! You've probably spotted this iconic landmark against the Vancouver skyline dating back to 1977, boasting a glass elevator up 168 meters (553 feet) where you can enjoy a 360° view that includes Stanley Park, historic Gastown, the Northshore mountains and the vibrant downtown core. Learn about the city from information panels located throughout the deck or follow the complimentary self-guided audio tour. Free Wi-Fi is available.
COST: Adults $18.25 | Student (ID Required) $13.25 | Child 6-17 $13.25 | Child 0-5 FREE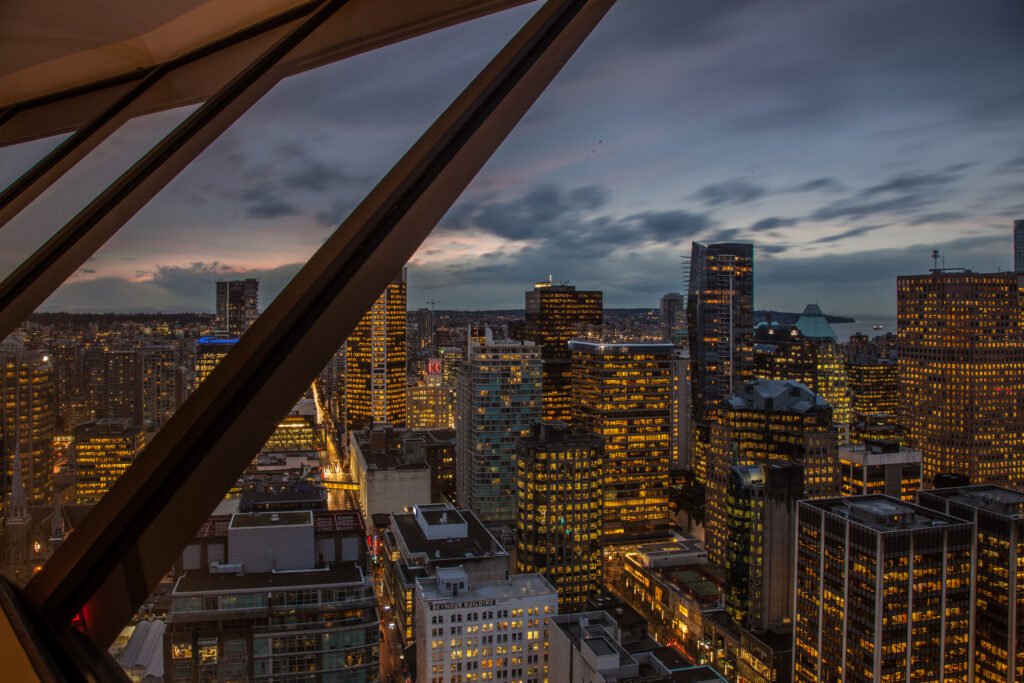 Visit Grouse Mountain for outdoor adventure and stunning views. Take a gondola ride, known as the Skyride to the top and enjoy activities like hiking, ziplining, wildlife encounters, and even ice skating during the winter months. Visit the Wildlife Refuge where you can observe and learn about local wildlife including grizzly bears and grey wolves! The refuge focuses on conservation and education making it a great addition to homeschooling curriculum.
Depending on the season, you can also visit for the Lumberjack Shows, explore and hike the Grouse Grind if you dare, check out the mountain ziplines, visit for outdoor ice skating with a picturesque backdrop and so much more. There's mountain biking, snowshoeing, sleigh rides and so much more to explore every season.
Want to just take it easy and need a more chill family attractions idea? They've got something for that too! Dining and shopping is also available on the mountain so you can explore and pick up souvenirs and enjoy a dinner with family and loved ones.
COST: Adult $75 | Senior $65 | Youth 13-18 $55 | Child 5-12 $39 | Tot 0-4 Free | Family: 2 adults, 2 children $189
There are lots of different tickets available depending on what you'd like to explore so we recommend checking out the ticket section for the most up to date information.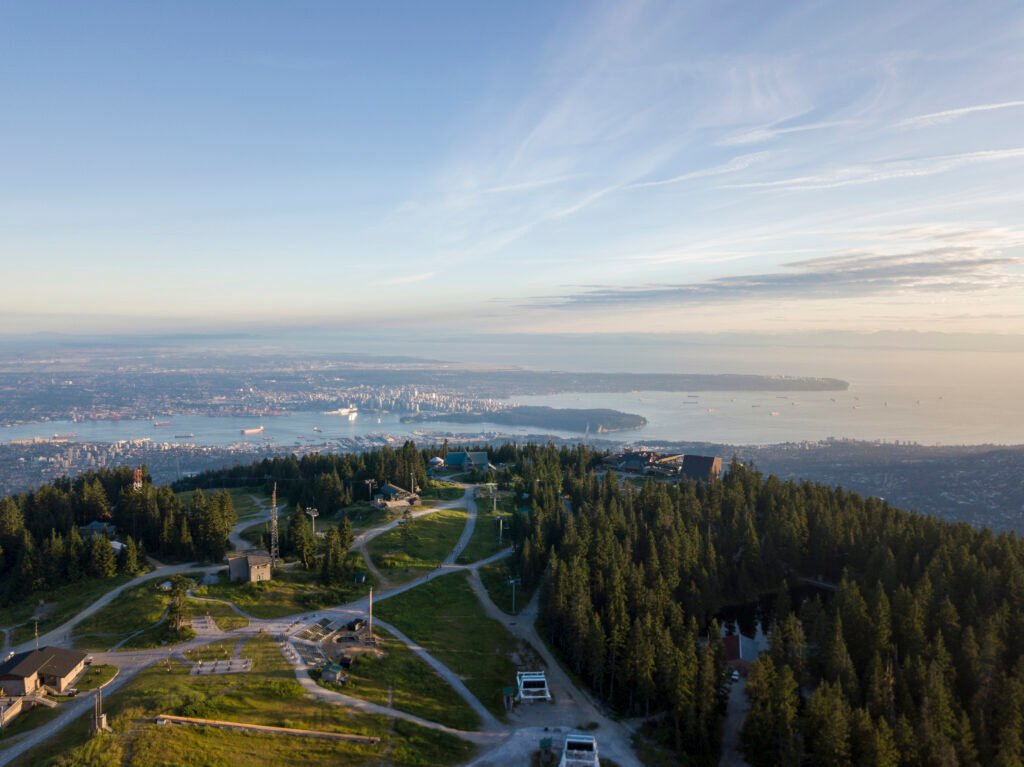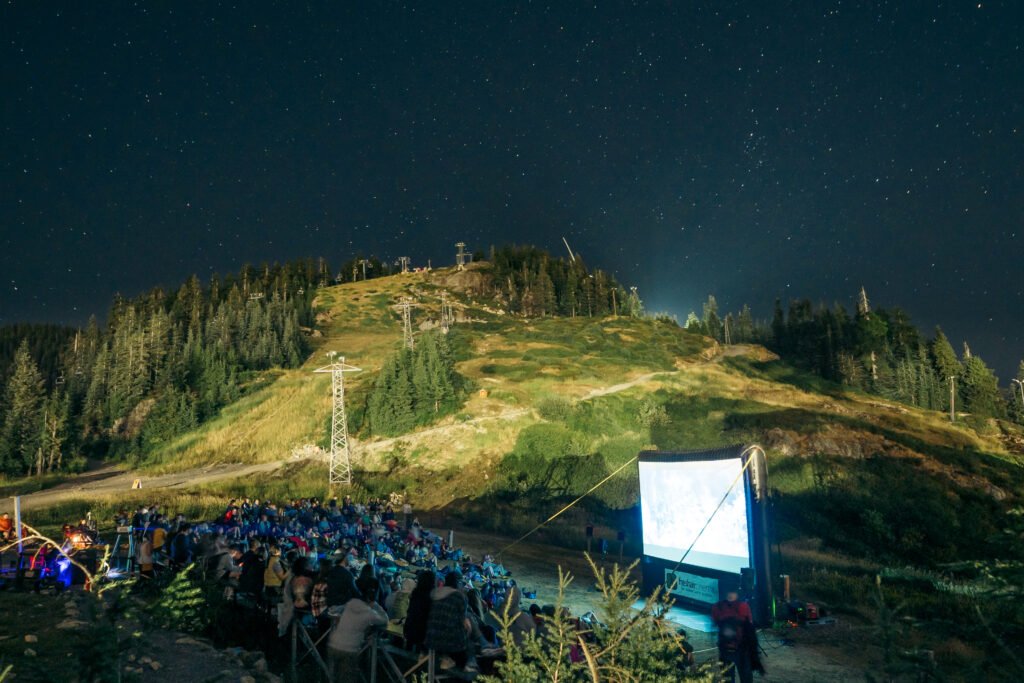 Located in Kitsilano, the Vancouver Maritime Museum offers a range of exhibits and activities related to maritime history, exploration, and culture. Here are some of the things you can do and see at the museum:
Explore engaging exhibits that showcase the maritime history of the Pacific Northwest and beyond. The museum oThe museum often features displays related to indigenous maritime cultures, explorations of the Arctic and Antarctic, ship models, navigational instruments, and more. If you have a ship lover at home, you won't want to miss getting a chance to step aboard St. Roch, a historic arctic exploration vessel that is displayed at the museum.
With littles in tow, you'll want to visit the Children's Maritime Discovery Centre, this area is designed especially for younger visitors and offers interactive exhibits and activities that educate children about maritime history and oceanography in a fun and engaging way. This is a great place to piggy back home schooling and fun family attractions all in one spot.
From model ship galleries, events and workshops, a stunning waterfront location at Vanier Park and a neat gift shop, there's lots to fill your time at the museum!
COST: Adult $15 | Senior $11 | Students $12.50 | Youth 6-18 $12.50 | Children 5 and under Free with 2 accompanying adults | Family Pass, 2 adults and up to 4 children, $45 — prices do not include GST. Individuals who self-identify as Indigenous: FREE
Located at the University of British Columbia, the Museum of Anthropology offers insights into Indigenous cultures from around the world. Kids can learn about diverse traditions, art, and history through exhibits and workshops.
Probably one of my favourite field trips as a kid, I could spend hours wandering around MOA taking in all of the beautiful carvings and Indigenous history. There's a lot to see, and even more to do. What can you expect to see?
Explore the museum's diverse collection of Indigenous art, including First Nations masks, totem poles, carvings, textiles, and other cultural artifacts. The museum showcases pieces from various Indigenous communities, providing insights into their rich cultural heritage. The museum's Great Hall is an awe-inspiring space featuring a dramatic display of large Indigenous carvings, totem poles, and sculptures. It provides a unique and immersive experience of Indigenous art and architecture.
Perfect for home schooling curriculum or expanding your own education on Indigenous cultures, there are many multimedia installations and contemporary artworks by Indigenous artists, offering a blend of tradition and modern perspectives. Take an opportunity to visit for a guided tour by knowledgable staff to gain a deeper understanding of the exhibits and stories behind the artifacts.
The museum itself is surrounded by beautiful outdoor spaces, including the outdoor longhouse and reflecting pool and offers stunning views of nearby mountains and oceans. Pack a picnic and settle in for a full day and make sure to leave time to visit the Museum Shop. I still have a jade ring that I purchased on a grade 4 field trip and since then, the selection has grown even more with the shop offering a selection of Indigenous art, jewelry, books, and other unique gifts related to the exhibits.
COST: The MOA is currently closed for renovations. We will update with admission prices once they are reopen.
This park is a free alternative to the Capilano Suspension Bridge Park and offers a lot of great outdoor options for families to explore. Start off with the Lynn Canyon Suspension Bridge that spans 50 meters (164 feet!) across the canyon. It offers breathtaking views of Lynn Creek and the surrounding forest and offers stunning picturesque spots for the avid photographer.
With ample hiking trail networks that wind through lush rainforest and along the canyon, there is a trail for every level of outdoorsperson! With trails suited for casual strollers and experienced hikers, a couple of the popular routes seem to be the Baden-Powell Trail and the Lynn Loop.
While you're in the area, pack a picnic and settle in for a refreshing dip in the natural swimming holes found along Lynn Creek, the water can be chilly but it's a great way to cool off on a hot day.
If you're looking for a casual day, visit the Lynn Canyon Ecology Centre, which provides educational exhibits and information about the local plants, animals, and ecosystems in the area or visit one of the enchanting rock pools that are home to interesting aquatic life and provide excellent opportunities for kids to explore.
COST: 100% free.
So many of these attractions are our families favourite spots to visit, we've built so many incredible memories throughout the years at many of these locations and we hope you'll check them out too!