Volvo's reputation for safety and dependability is well-known, but the 2023 Volvo S60 Recharge T8 challenges that assumption. This car aspires to blend performance and efficiency with a strong plug-in hybrid powertrain, delivering a unique driving experience for enthusiasts and eco-conscious consumers alike. While it may not be everyone's favourite model in Volvo's portfolio, the S60 Recharge T8 has a lot to offer. Let's take a closer look at this intriguing vehicle's essential features, performance, technology, and cost.
Volvo S60 Powertrain Performance
The 2023 Volvo S60 Recharge T8 is powered by a cutting-edge powertrain. The new S60 Recharge T8 relies on the success of the 2020 model with a hybrid powertrain that has proven reliable in extensive testing. The 2023 model ups the ante with a boost in power, now producing an astounding 455 horsepower.
This increase in power results in a 0-60 mph time of 4.1 seconds, which is comparable to sports cars like the 2014 Porsche 911 Targa 4S PDK. However, this thrilling performance comes at a cost: a 114-mph speed limiter that triggers during aggressive driving. This restriction appears to be at odds with the S60 Recharge's powerful engine, symbolizing the vehicle's greater contradictions—fast but controlled, sporty yet practical.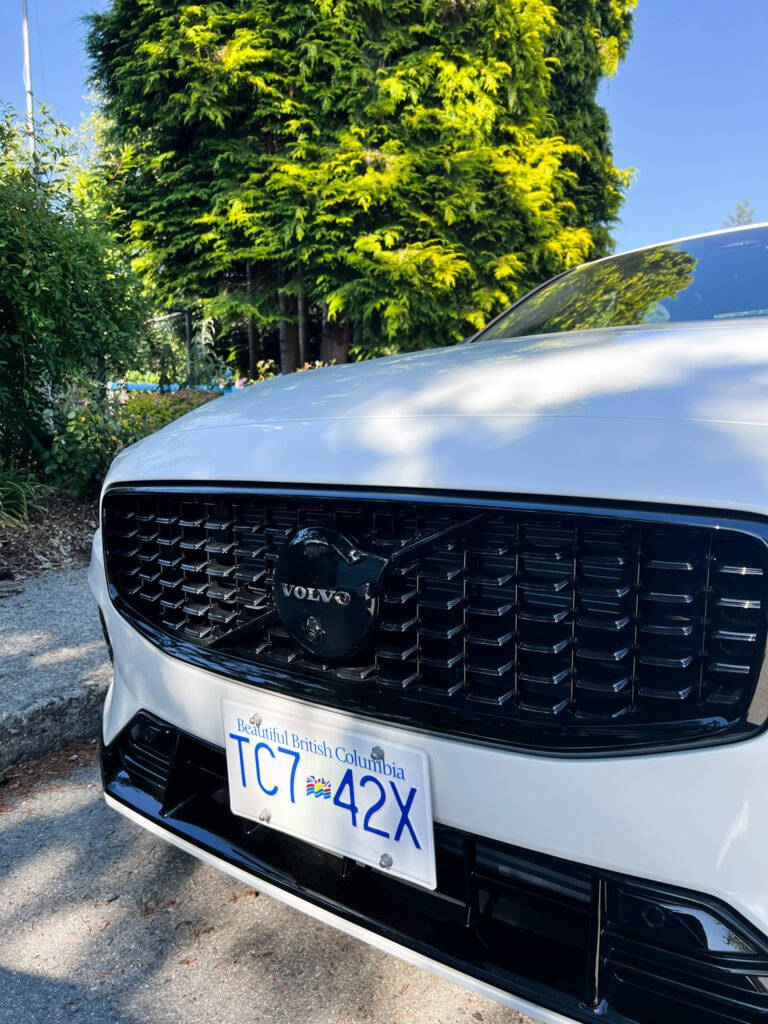 Electric-Only Driving
The capacity of the S60 Recharge to run efficiently as an electric vehicle (EV) is a considerable advance over earlier generations. With a 14.9-kWh battery and a 143-horsepower electric engine, the S60 has an EPA-rated electric range of 41 miles, with real-world testing giving an astonishing 34 miles on a 75-mph highway run.
The S60 Recharge's enhanced electric-only range makes it a viable option for daily commuting, decreasing dependency on its gasoline engine, which is way better for all our savings accounts. With fast chargers available to fully charge most vehicles in under 30 minutes, the time and money savings are undeniable.
The vehicle seamlessly transitions between electric and hybrid modes, ensuring efficient operation in various driving scenarios. When in EV mode, the S60 Recharge becomes a rear-wheel-drive vehicle, enhancing its driving dynamics and providing a unique experience for drivers.
Impressive Efficiency
Despite its surprisingly powerful engine, the Volvo S60 Recharge T8 maintains respectable fuel efficiency. In hybrid mode, it returns 37 MPGe on the highway and 28 MPGe overall, reflecting its commitment to balancing performance and economy. The S60's instrument panel keeps drivers informed about the transition between electric and hybrid modes, allowing them to optimise fuel efficiency.
While the S60 Recharge shines in straight-line acceleration, its overall performance numbers, particularly in handling, are lacking. The S60 Recharge leans more towards straight-line performance than corner-carving agility, with a 0.85 g skidpad grip and stability-control system interventions. Its capacity to tow up to 2000 pounds, on the other hand, opens up exciting options for individuals wishing to explore with lightweight trailers or enjoy glamping activities.
Updated Infotainment System
In addition to the powertrain improvements, Volvo has updated the S60's infotainment system. The integration of Google-based services, including Maps, Assistant, and Play store, offers a seamless and user-friendly experience. While the infotainment system is a significant upgrade, the S60 Recharge maintains its elegant and minimalist interior design, staying true to Volvo's core philosophy.
Affordable Luxury
One of the most compelling aspects of the 2023 Volvo S60 Recharge T8 is its price point. Starting at $52,345 USD ($71,068.30 CDN), the base model offers a remarkable blend of style and performance. With the available federal tax credit of $7,500 for electric vehicles, buyers can potentially reduce the net price to $44,845 USD for a 455-horsepower Swedish sedan. Even the fully loaded Ultimate Black Edition, which includes premium features like heated seats, a head-up display, and a Bowers & Wilkins sound system, comes in at a reasonable $62,995 USD ($85,527.70 CDN).
The 2023 Volvo S60 Recharge T8 is an appealing option for individuals looking for a good mix of performance and efficiency. Its powerful powertrain, long electric range, and low price make it an appealing alternative in the plug-in hybrid sedan sector. While it may not be the best option for everyone, the S60 Recharge T8 defies stereotypes about Volvo and provides a revolutionary driving experience. It is a huge step forward for the brand, combining sports car acceleration with eco-friendly commuting.