Buckle up, because we're about to take you on a ride you won't soon forget. From the moment we hit the accelerator in the Ford Mustang Mach-E, we knew we were in for something special. This all-electric SUV delivers an exhilarating driving experience that's unlike anything we've ever felt before. With lightning-fast acceleration, precise handling, and a whisper-quiet powertrain, the Mach-E is a true game-changer in the world of electric vehicles. So if you're ready for a wild ride, strap in, and let's go! The Mustang Mach-E is the latest addition to Ford's lineup of electric vehicles, and it's already making waves in the automotive world.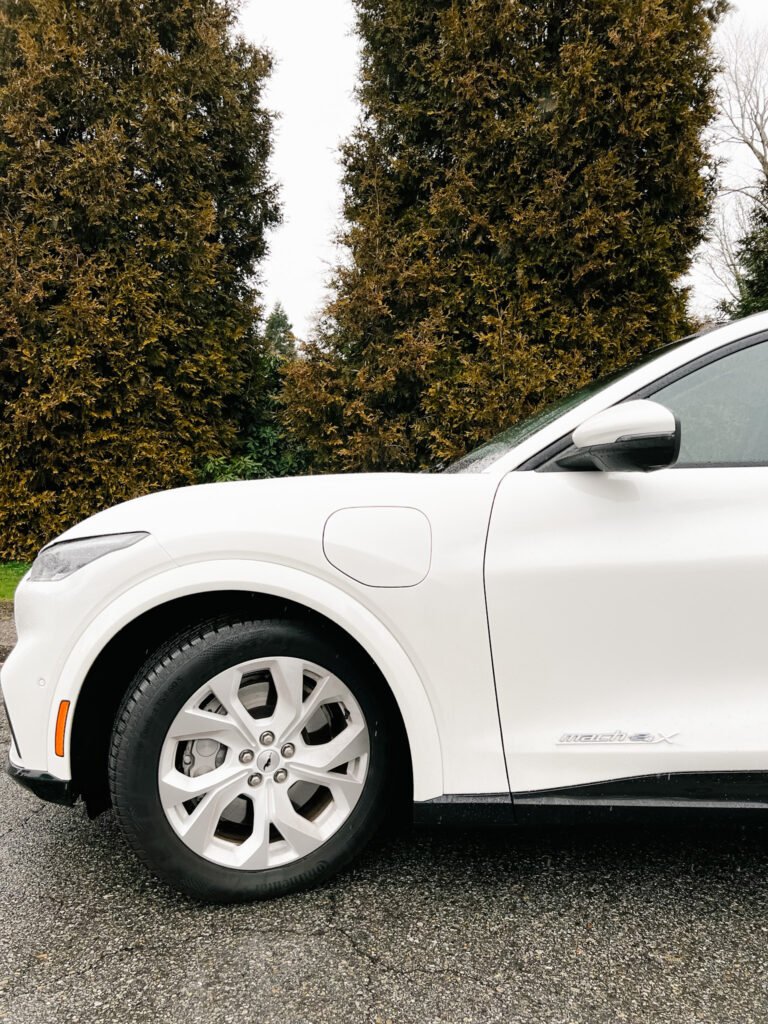 When you step inside the Mach-E and you'll feel like you're in the cockpit of a spaceship, it feels so futuristic and tech-friendly right away, without being visually overstimulating. The spacious and modern interior is packed with more high-tech features than you can shake a charging cable at. One of the most impressive of these features is the massive 15.5-inch touchscreen display in the centre console.
This thing is like an oversized iPad on steroids, giving you easy access to the infotainment system and controls for various vehicle settings with the simple touch of a button and no confusing menus. And if you're feeling really adventurous, you can even customize your driving experience to suit your mood. Want to feel like you're driving a race car (who doesn't)? Just tap a few buttons and the Mach-E will oblige. Want to feel like you're cruising in a luxury sedan? No problem, the Mach-E can do that too. With so many options at your fingertips, the Mach-E makes every drive a thrilling adventure.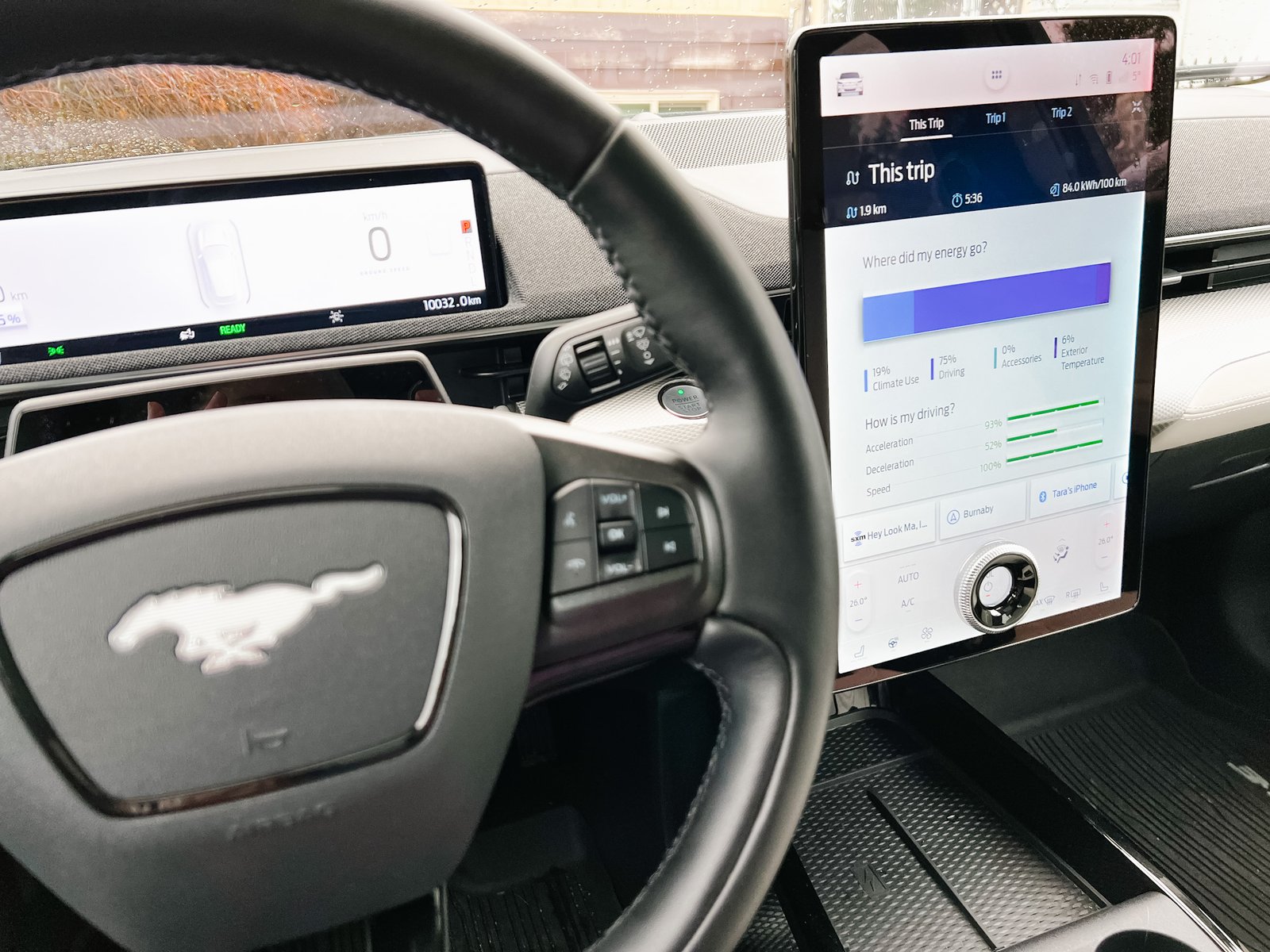 One of the most impressive aspects of the Mach-E is its range. Depending on the trim level and battery size, this vehicle can travel up to 505 km on a single charge. This means that you can drive comfortably on road trips without needing to worry about stopping for fuel. And if you do need to charge up, you can do so using a standard Level 1 or Level 2 charger, or with a DC fast charger for even faster charging times. This all-electric SUV is also available in five incredible trims: Select, California Route 1, Premium, GT, and GT Performance, each with its own set of features and capabilities.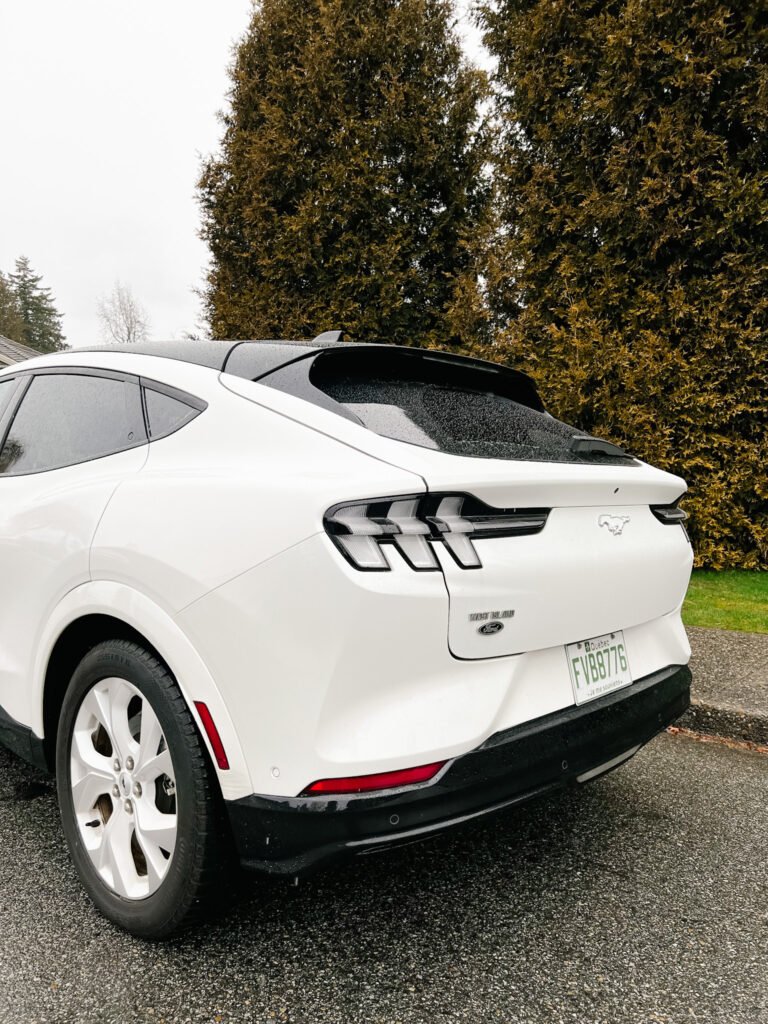 Mach-E Is More Than Just A Pretty Face
But the Mach-E isn't just about looks and convenience – it's also packed with advanced driver-assistance features that help keep you safe on the road. These features include adaptive cruise control, lane departure warning, and automatic emergency braking, among others.
Of course, one of the most exciting aspects of the Mach-E is its performance. The GT and GT Performance trims are equipped with a dual-motor setup that produces up to 480 horsepower and 634 lb-ft of torque, making them some of the fastest SUVs on the market. And even the lower-end trims offer impressive acceleration and handling thanks to their electric powertrains.
Let's Run The Numbers
All of these features gotta-have come at a price, of course, but oh does it feel worth it. The Mach-E has a starting price of around $56,000, but the higher-end trims can cost upwards of $92,000. However, when you consider the long-term savings you'll enjoy by not having to pay for gas or routine maintenance, the Mach-E becomes a much more attractive option. Compared to other vehicles we have seen on the market this isn't even the most expensive, so definitely worth checking out if you are in the market. With some brand electrics starting in the mid $70,000 for sedan/crossovers, the base Mach-E is a great price for what it offers.
Ford has also been dropping the price on the Mach-E, with discounts ranging from $2,250 to $11,000 depending on trim, so it's worth keeping an eye on specific trims if you are in the market.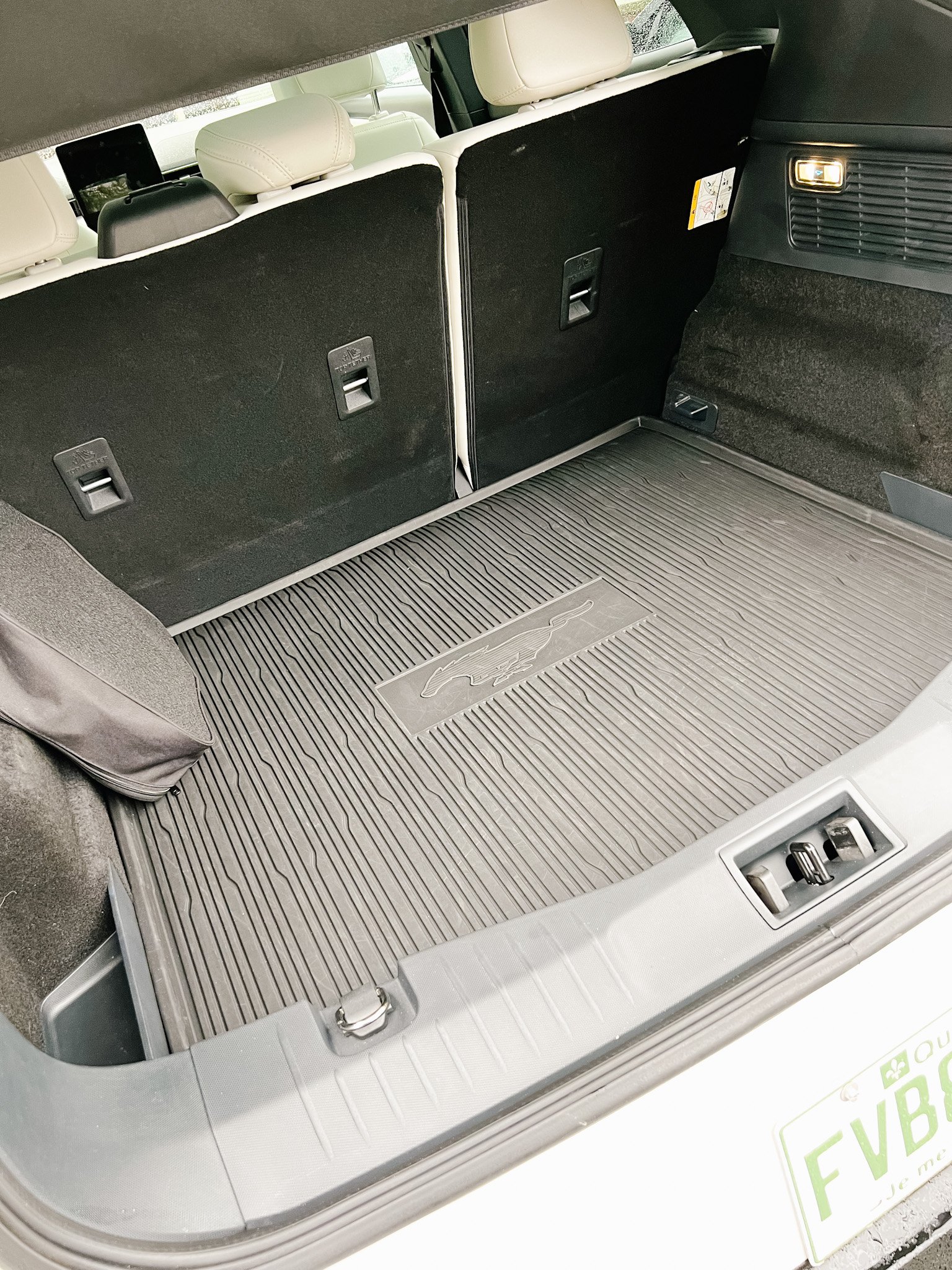 But what about driver assist?
I'll be upfront, drivers assist functions can be exceptionally annoying if you are neurospicy like myself. A slew of unnecessary distractions that I find ultimately are becoming a replacement for common sense in the driving experience. However, when it comes to driver assist functions, we found the Mustang Mach-E to be one of the more well-integrated systems with the Ford Co-Pilot which offers Pre-Collision Assist, Lane Keeping System with road edge and blind spot assist, rear parking sensors and cameras, and much more.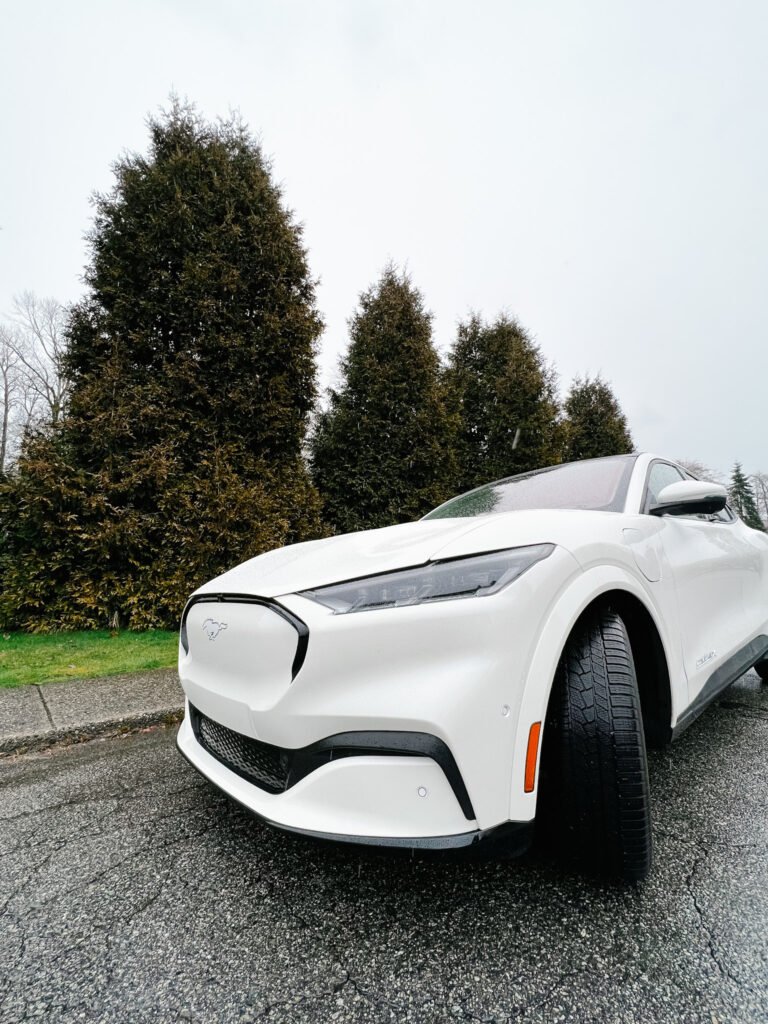 Since its release, the Mustang Mach-E has already received numerous awards and accolades, including being named the 2021 North American Utility Vehicle of the Year. It's easy to see why – with its impressive range, high-tech features, and exhilarating performance. The Mach-E is a true game-changer in the world of electric vehicles and we really loved testing it out, and we didn't hate the double takes it got us on the road either. Whether you're looking for a practical family SUV or a thrilling sports car, the Mach-E is a vehicle that's sure to impress and check all those boxes.