It's that time of year ago! The Vancouver Wellness Show is returning to the Vancouver Convention Centre from February 12, 13 and 14. This is the West Coast's largest trade show devoted to helping you and your family live a more balanced, holistic and healthy life. Not sure where to start? The Wellness Show is for those that are novice and looking for small ways to incorporate Wellness into their lives, or even the most seasoned veterans! This year's theme is Healthy Families  and you can expect to gain knowledge and easy, practical tips on health and well-being for everyone in your family‹from the smallest to the tallest! Last year, more than 30,000 people sampled and chatted with 300 exhibitors, and attended over 100 informative and entertaining seminars, workshops, fitness and cooking demonstrations! This year promises to be bigger, and better! Make sure to arrive early and give yourself plenty of time to explore, there's going to be so much to see. 
The show includes a plethora of exhibitors, speakers and demonstrations on a diverse range of health and wellness topics, including nutrition, exercise, beauty, healthy aging, alternative and holistic therapies, mental well-being, healthy kids and green living, all under one roof.  A brand new feature at the show this year is the Healthy Families Stage, featruing a variety of hands-on fun for kids, parents and grandparents and plenty of educational workshops! Attend a kid friendly cooking class with Chef Bongo and learn to make Bliss Balls with Jennifer Brown! Looking to cope with stress naturally? Or find ways to help your kids get (and stay) asleep? Looking for information on how to support someone with ADHD and deal with everyday challenges? There's something on the Healthy Family Stage for everyone! Don't forget to get in the dirt and learn how to grow food in your backyard or balcony with the Urban Gardening Area with LifeSpace Gardens. Need a bit of a break? Let the kids tumble under supervision with the BC Gymnastics certified coaches.
With 5 stages featuring Fitness Demonstrations (Ballet Fit, Yoga for Managing Anxiety, Gymnaestrada), Women and Wellness Presentations (Natural Ways to Deal With Lifes Changes, Skin: Glow From the Inside Out, and a Power Panel featuring Lorna Vanderhaeghe, Keri Adams, and Karlene Karst), Living Well Seminars (Stress‹The Hormone Connection, Mindful Relationships, The Overloaded Executive), and the incredibly popular Celebrity Chef Stage, presented by AlliggaTM (featuring Chopped Champion Alana Peckham, Curtis Luk, Dana Hauser, Tobias Grignon, Jesse Jobin, Sarah Stewart, and everyones favourite; Tojo). Attend a Cheese Seminar presented by The Dairy Farmers of Canada. Sample and learn about the cheeses origins and potential pairings.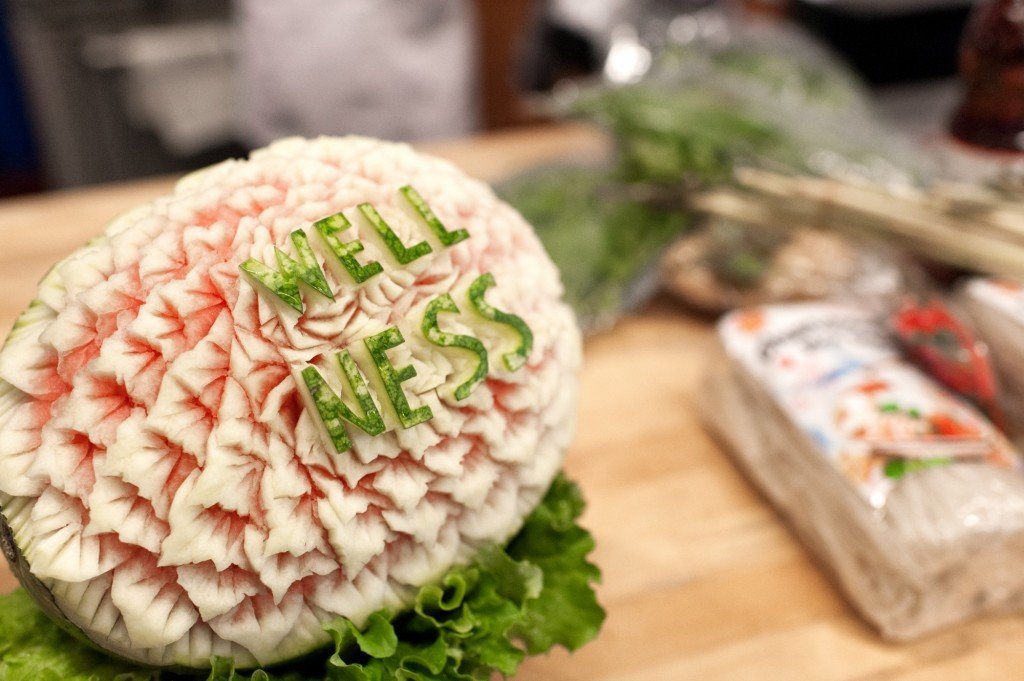 You'll never go home hungry after a day at The Wellness Show, and this year is no exception. In addition to having one of the best swag bags in the business, visitors to the show will snack and sample their way through 300 exhibitors and an Organic Market Section (like a mini grocery store) sponsored by Nesters Market. This year, try the latest in gluten-free and vegan offerings, juices, tea, kombucha, and healthy snack foods.
Event Details:
When:
February 12, 2016 12:00am-7:00pm
February 13, 2016 10:00am-7:00pm
February 14, 2016 10:00am-6:00pm
Where: Vancouver Convention Centre East, Exhibit Hall B & C, 999 Canada Place
Tickets: $14.50 general admission, $12.50 Seniors 65+/Students with valid ID, $6.00 children, 5 and under – FREE. Take advantage of the 3 day pass for only $30.00. Tickets available online, or at the door.
We can't wait to visit on Saturday, make sure to say hi to us if you see us wandering around sampling delicious goodies and enjoying the fabulous speakers! Will you be joining us?