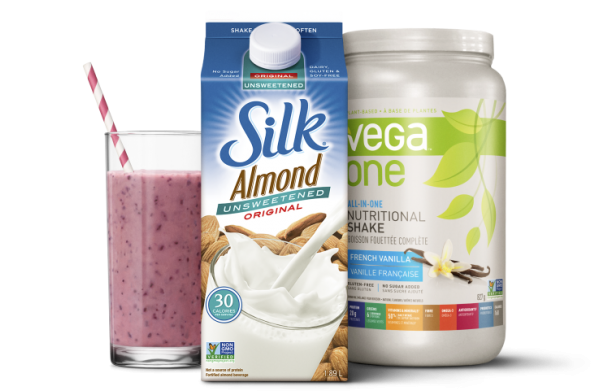 Mornings at my house can be a bit of a gong show, to put it lightly. Between an hour commute to work and needing to have a little one up, dressed, fed, lunches packed and out the door all before 8am, I am always the LAST one to eat. Crazy how that works. Lately, I have been doing as much as I can to make sure that I am starting my morning in the morning, and not having a brunch meal at my desk at work.
Often times when people would tell me to "try smoothies!" I would scoff. I don't have TIME to make smoothies in the morning, I usually only have time to grab a banana and go! Little did I know that you can pack a bunch of nutrition into one small little glass, without needing to include 20 ingredients in your morning routine. I've been rocking the Smoothie Revolution lately thanks to Vega One & Silk, by having a couple staples on hand I've been able to create (and enjoy!) some new and exciting favourites that have become breakfast staples at my house.





I know you're busy, and I definitely know I'm busy, but with a blender and a few ingredients you can have on hand at all times you can rock the Smoothie Revolution and start your mornings with a burst of energy and deliciousness!
As someone who struggles with PCOS (polycystic ovarian syndrome) – I do my absolute best to avoid any GMO products and will grab organic whenever possible, I love that both Vega One AND Silk Almond are both non-gmo project verified, and when combined together they pack a nutritious punch. Vega One boasts 20 grams of protein per serving, and Silk Almond has much calcium per serving as a glass of milk AND is a fabulous source of Vitamin D. By tossing in your favourite flavours and toppings, you can have a delicious breakfast that kick starts your morning – ALL while on the run!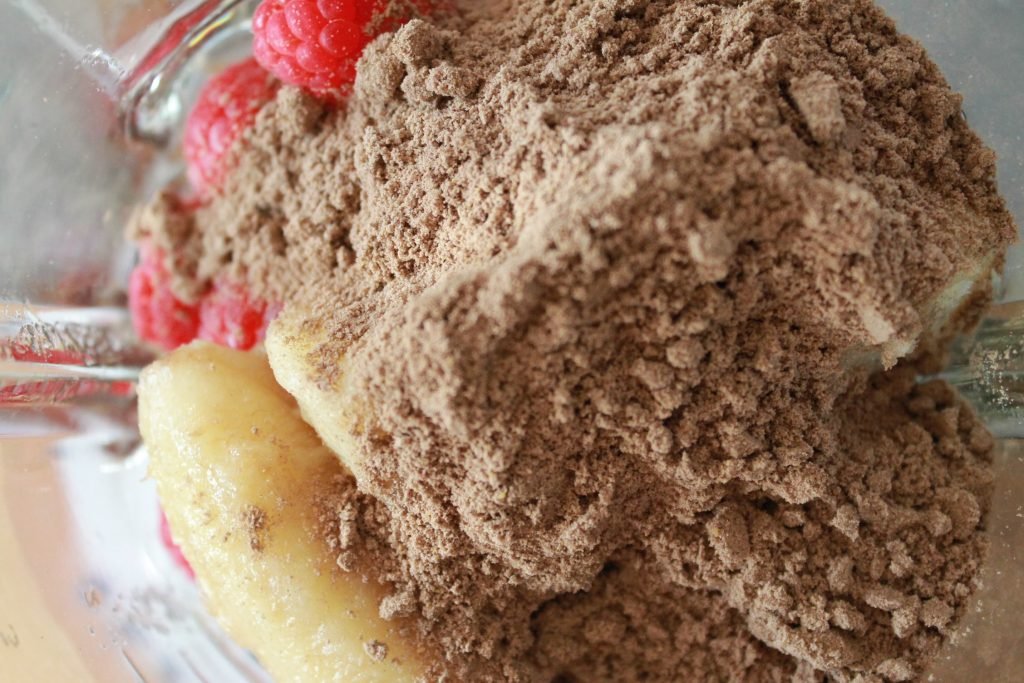 I was asked to create my favourite on-the-go, super crazy morning smoothie recipe and in true Tara fashion, it had to include 3 of my favourite things. Chocolate, Bananas and Peanut Butter, the holy trinity of my favourite treats! Keeping most of my ingredients next to the blender being able to grab as I need it really keeps my morning flowing, all in all… this took me a whopping 3 minutes to prepare, so no excuses! You too can enjoy a delicious morning treat, without the guilt.
Peanut butter chocolate breakfast smoothie recipe;
2x small frozen bananas broken up in to chunks
1 handful of fresh, washed strawberries
1 handful of fresh washed raspberries
1/2 tsp of golden roasted ground flax (optional)
1 package of Vega One Chocolate shake powder
1 – 1/2cups of Silk Almond Unsweetened Original Milk
1 tbsp (or just a nice big scoop) of PB2 (powdered peanut butter) or a scoop of your fave peanut butter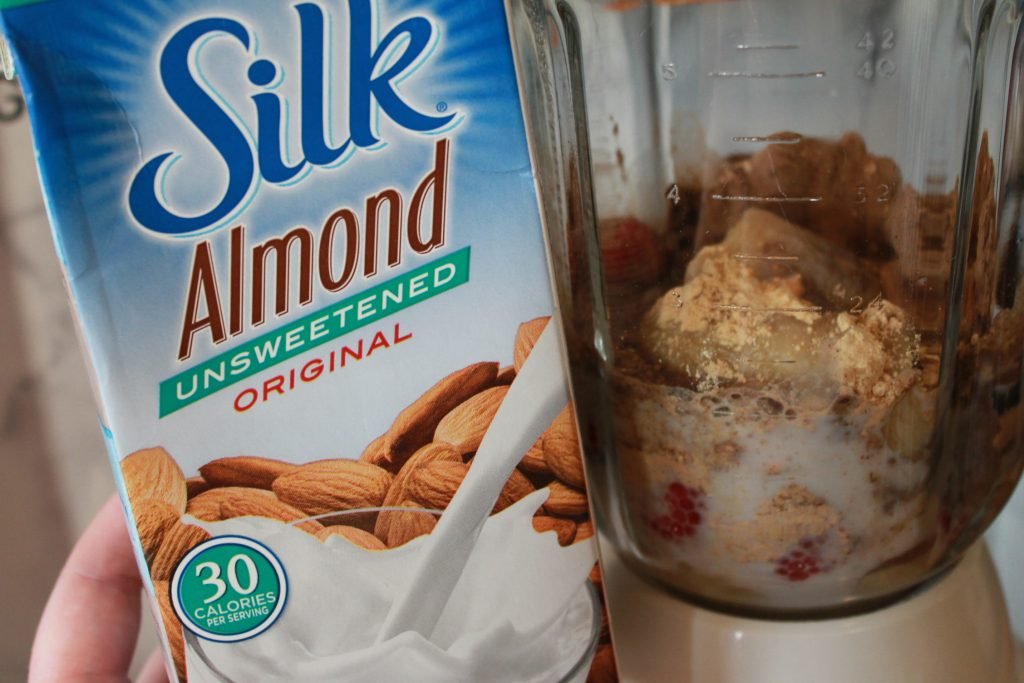 Toss it all into the blender, adding your almond milk last and blend it up until it's a consistency that you like! I prefer mine to be a little thicker and if I have time will turn them in to a smoothie bowl, in the mornings though I like it drinkable so I add a bit more liquid. That's IT! You can certainly add and remove ingredients and customize it to your own tastes as well, I like chia seeds so if I have some on hand I'll toss them on top or you can even toss cocoa nibs, coconut flakes, really just about anything you can imagine and it will still taste delicious! If you want to take it down to basics, this smoothie is great just with bananas, Vega One and Silk Almond or Coconut Milk!
{Disclosure: I received product samples to create and enjoy this recipe. All opinions, smoothie binging and crazy morning routines are my own and not influenced by the sponsors.}