If you've been following us for awhile, you probably know I have a bit of a weakness for personalized gift ideas. With two kids on the blog with fairly unique names, it can be a challenge to get anything with their names at a regular store. So when we come across fun personalized books and goodies we can't help ourselves! Recently I discovered TinyMe, a Melbourne-based print company that has something hidden up their sleeves with books that surprised even me.
Tinyme is a unique design, dev, and manufacturing studio based solely on focused on mass customization. They do everything in house! Started by 3 dads that have a combined 15 kids between them (yes, you read that right!) With that many kids they knew the value of well made, interactive and fun products that the kids wouldn't lose interest in within a couple of days. As a mom who has a little one who does love her iPad time I try to keep educational apps loaded at all times, so when I discovered that this book that tells us a fun personalized story can also come to life with an app, I had to check it out.
Tinyme boasts Mass Customization + Augmented Reality = Awesome Kids Book. So naturally I was pretty curious how they could make such a claim about a kids book, how can you make a kids book THAT awesome? Suffice to say, they rocked it!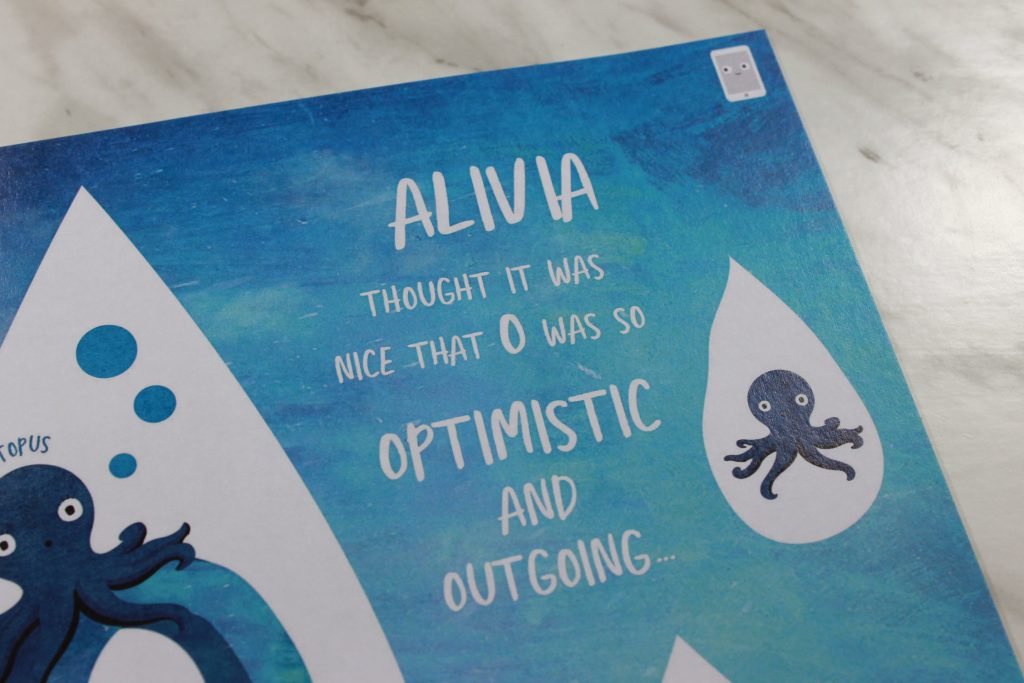 Each book is brought to life using augmented reality. The Amazing Alphabet combines beautiful personalized illustration and text with engaging 3D animation, music, and sound that jumps out of the printed page. See the tablet in the corner of the pages? Point your phone or tablet loaded with the Tinyme App at the icon and the page magically jumps to life right in front of your child's eyes!
What set this apart for us was the option for the app to read the book alongside the animation, giving kids the opportunity to learn the story as well as have fun on a find and seek adventure for what could pop up on each page.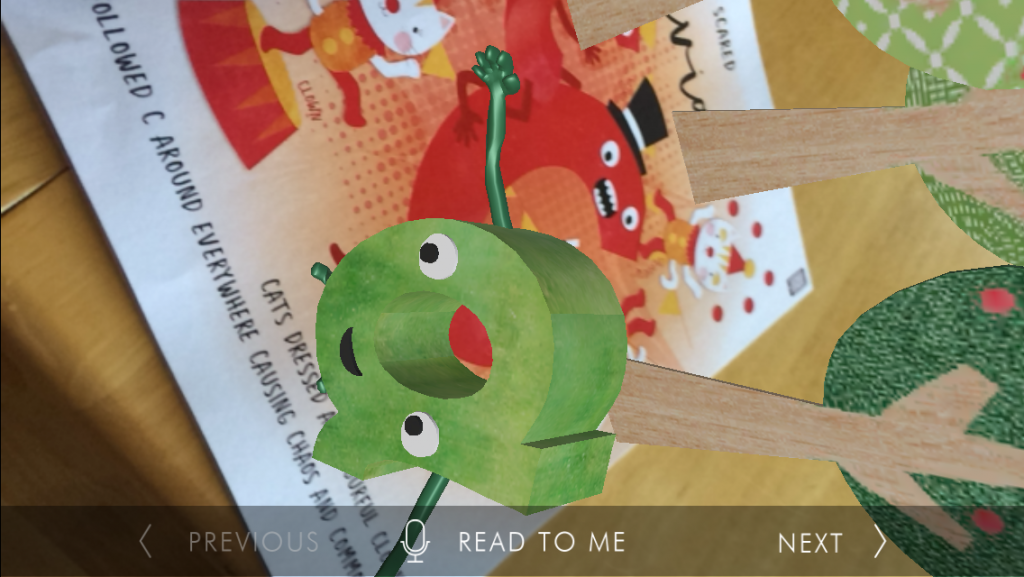 This book very quickly became a favourite of A's and she is always asking for us to read "Z's story". My only issue is that it is pretty hard to read the story together with the tablet as you have to hold it a little bit farther away from the book. So for now, until we figure it out a bit better – A holds the phone and I read the story with her sharing what she sees on the phone. She loves seeing the characters dance around for her and I'm sure your child will to!
TinyMe wants to give your family the chance to experience this unique story and has generously given us 2 books to giveaway to 2 lucky readers! We hope you'll enjoy following along with little Z's story as much as we did and that you might have someone at home with a unique name who will enjoy seeing their name in print as well! Enter below.
{A big thank you to Tinyme for providing these books to review, they are definitely a favourite and all opinions are our own.}