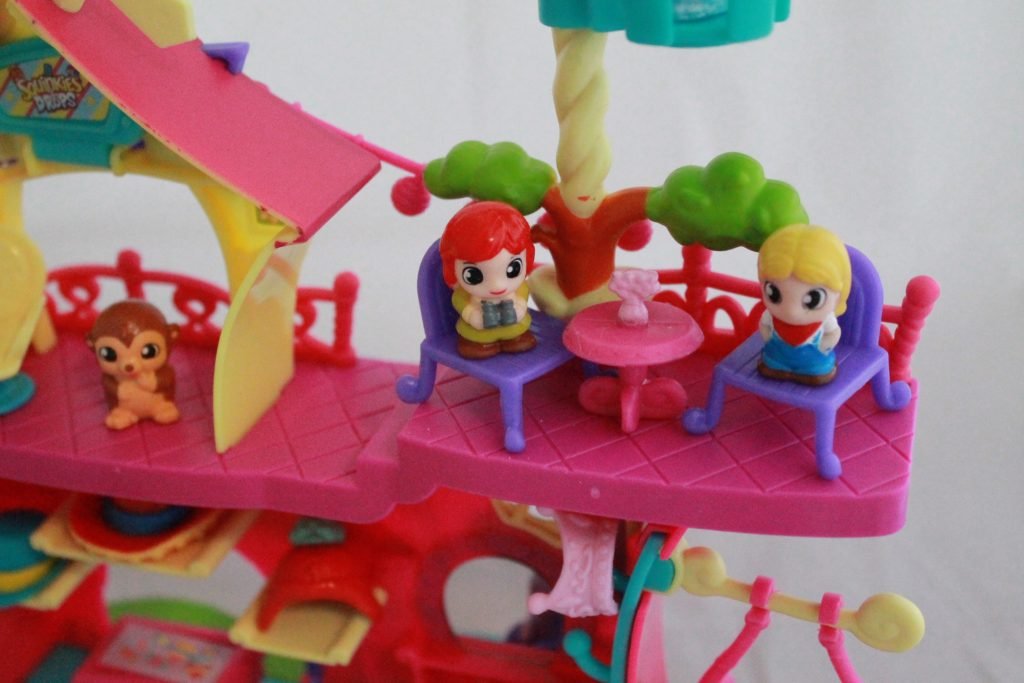 You know what I seriously love? Tiny toys. First of all, they don't take up a ton of storage space and number two.. how adorable are they? When the Squinkies Club House and Squinkies 'do Drops collector pack showed up for A to check out, I might have ooh'ed and ahh'ed a little bit myself, they were certainly very reminiscent of the tiny Polly Pocket toys I remember as a kid!

The best-selling Squinkies are back with new characters and a whole new look. Create 1000s of new stylin' combinations with Squinkies 'Do Drops! These interchangeable head pieces range from silly hats and gear, to cool hair do's and can be worn on any Squinkies figure.

Test your luck with collector's packs to find super rare characters and gather your Squinkies around the Squinkieville clubhouse for endless play. Squinkies are better together, collect them all!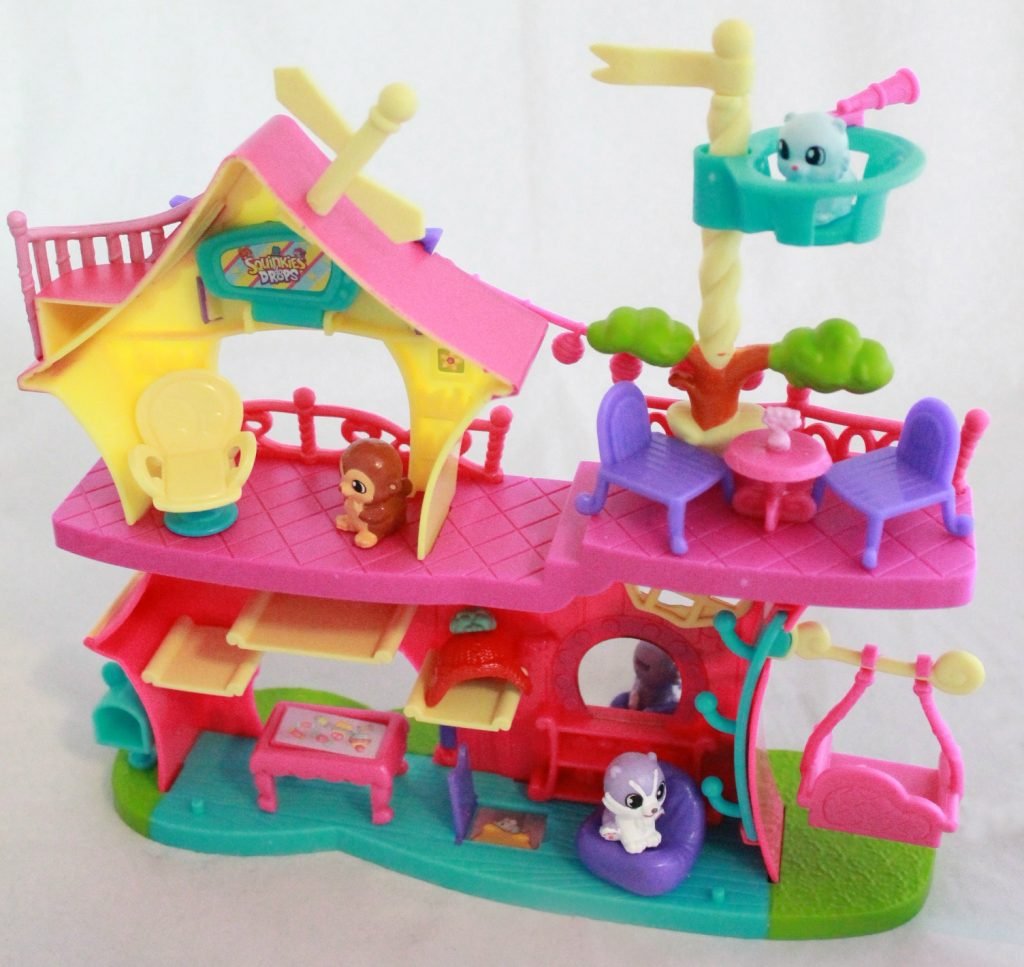 When The Squinkies Clubhouse made it to our house, A pretty much hounded me for a solid 3 days to open it, she wanted to play with it so much after seeing the basket and the swing! She couldn't wait to put her new Squinkies together and have a party.
Squinkies Clubhouse Features:
– 3 Squinkies, 1 dress up 'Do
– 1 café table, 2 café chairs
– 1 flipping game & snack table
– 1 beanbag chair and 1 salon chair.
I know what you're probably thinking – great! Another one of those sets where my child is going to want to collect them all and I am going to end up stepping on them – I sort of felt the same at first but I've really grown to love the Squinkies, A loves the little clubhouse and often sets up her collection inside, or in a small container beside it. She's very protective of her accessories and makes sure they end up in one place at bed time, so she can find them in the morning! I especially love that the Clubhouse is actually quite roomy and everything can fit inside it when not in use!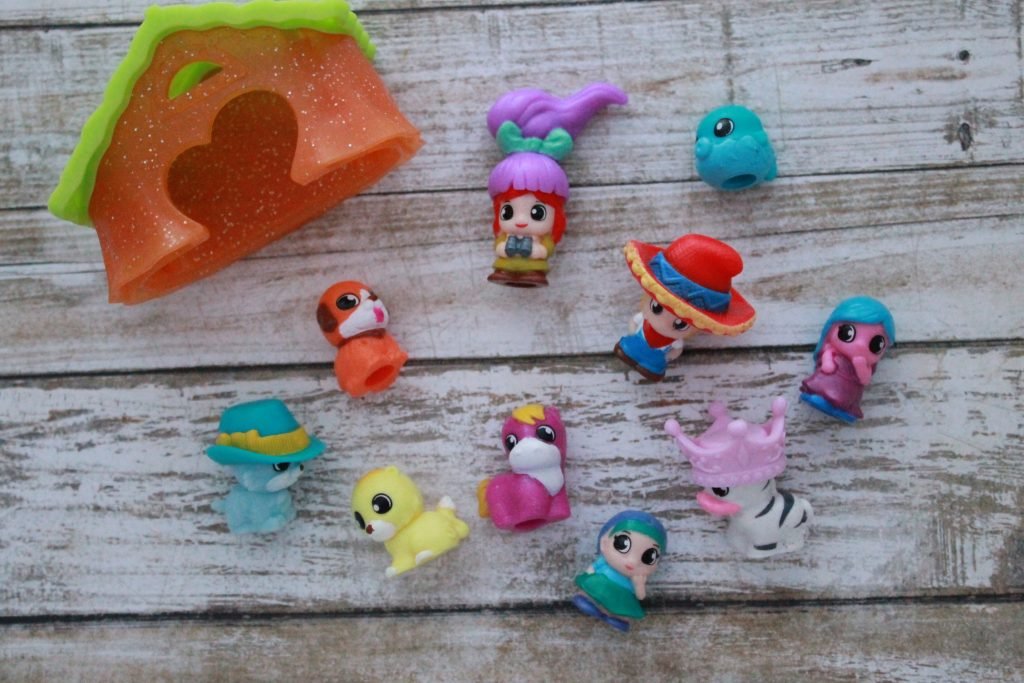 Once you have your clubhouse, you definitely need some friends to put inside it – right? We also received a Squinkies 'do Drop collector pack and A was so excited to see all of the different animals and hats, she could have a cowboy zebra, a dog princess and pretty much everything in between with the amount of fun in one collector pack.
Each collector pack Features:
– 12 Squinkies (2 hidden)
– 4 'Do Drops
– Bonus Villa.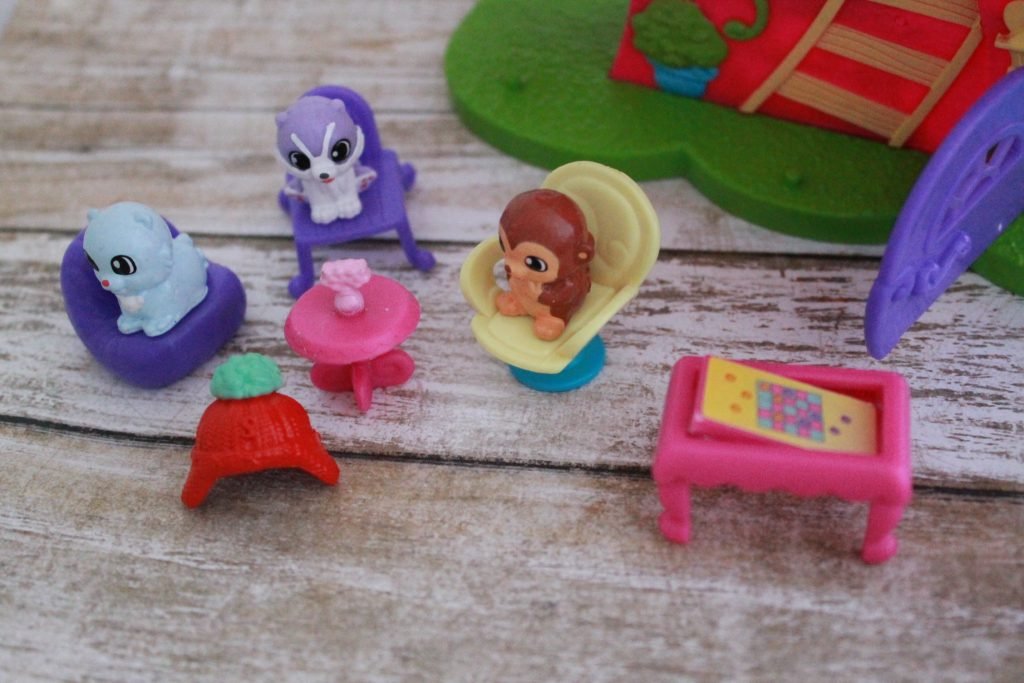 Admittedly, even I fell in love with all of the tiny animals and people from the Squinkies sets, and it's super fun to swap out their hats and let A use her imagination in the clubhouse. She plays with it often and loves that it is small enough that she can carry it around on her own, but not small enough that there isn't any room to play. Each Squinkie character is about the size of a nickel, so you can collect them all – without taking up a ton of room!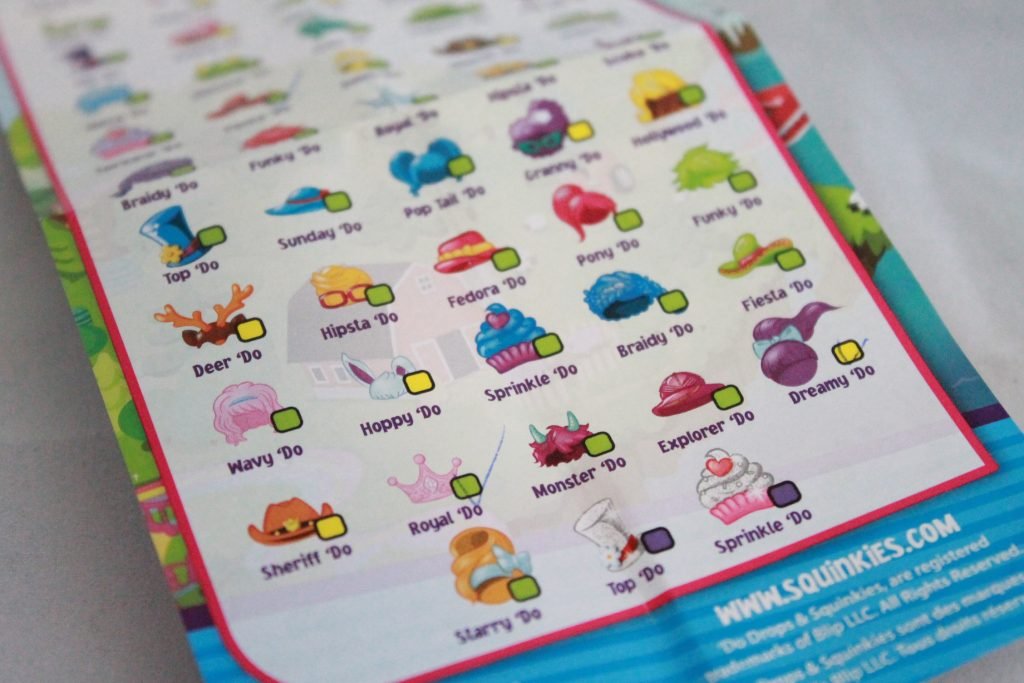 Each collector pack also comes with your collector list! Make sure to cross off the ones that you have and try to collect the ones you really want! A has her heart set on the Sprinkle 'Do so she can have a cupcake princess! There are also some rare and super rare items to collect in the blind packs, so if you like a surprise – this is definitely a fun purchase!
If you have a little one who also loves Youtube videos, you can head over to the Squinkies Youtube Channel check out the fun cartoons and activities you can enjoy with your Squinkies collection!
A is a major tiny toy collector, and with the collector packs only having an MSRP of $16.99 at Toys R Us for 12 characters + 4 'Do Drops, I feel like they are a good price point and super fun to collect! I personally can't wait for Christmas, I'll have a couple of these ready to unwrap!
{Disclosure: We received these products to review, ALL opinions are our own and we really do love the tiny fun!}