You might remember a post a few weeks ago where I shared my complete ignorance over what exactly an LOL Doll was, thankfully I have a niece who knew what's what who filled me and A in on the fun that is hidden within these little balls!
With Christmas literally on our heels, I thought I was relatively safe with the gifts I had picked up throughout the year… we don't have cable after all, so I'm not subjected to a ton of commercials and a huge wishlist. One thing that managed to squeak through was the newest craze – the Little Outrageous Littles – or L.O.L. Dolls!  These softball sized balls deliver layers of fun and A is loving adding new ones to her collection!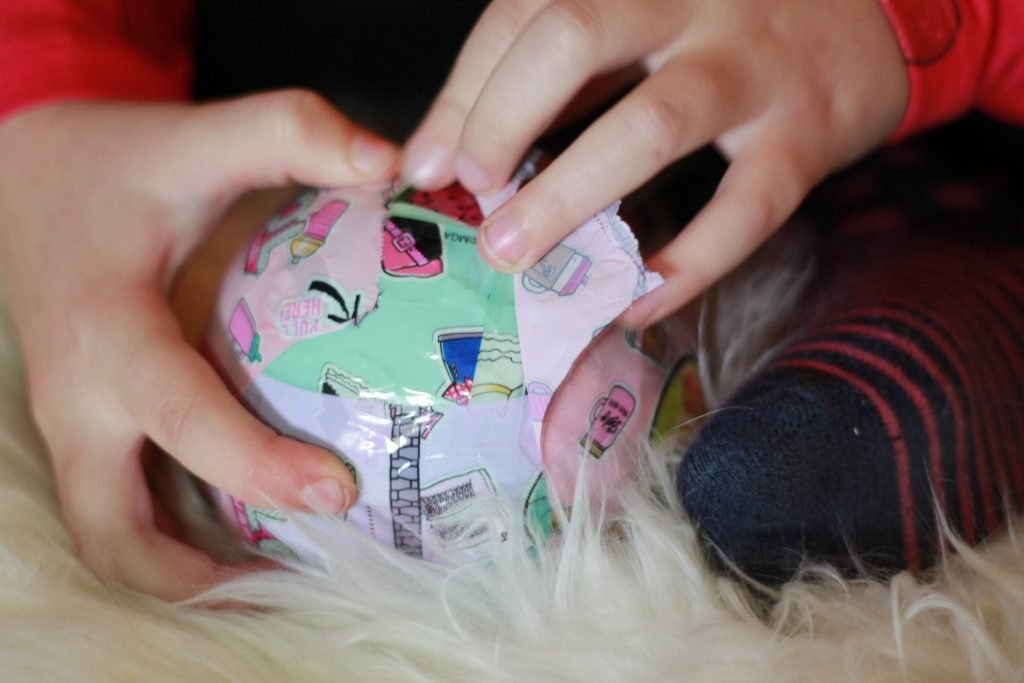 Admittedly it took me a little while to understand what the hype behind the LOL dolls was, but seeing my daughter unwrap them, play with them and get really excited about what might be coming next was enough to see why they're the new hottest toy craze. With each carefully wrapped ball delivering up to 7 layers of excitement, this toy is perfect for long road trips, plane rides, just about anywhere that you need a little person to be entertained just a little bit longer than normal.
We started with the Series 1 dolls and were given the opportunity to check out some of the new Series 2 dolls, including the L.O.L. Surprise Dolls, the Lil Sisters and the Charm Fizz and it's safe to say, we'll have a collection going soon enough!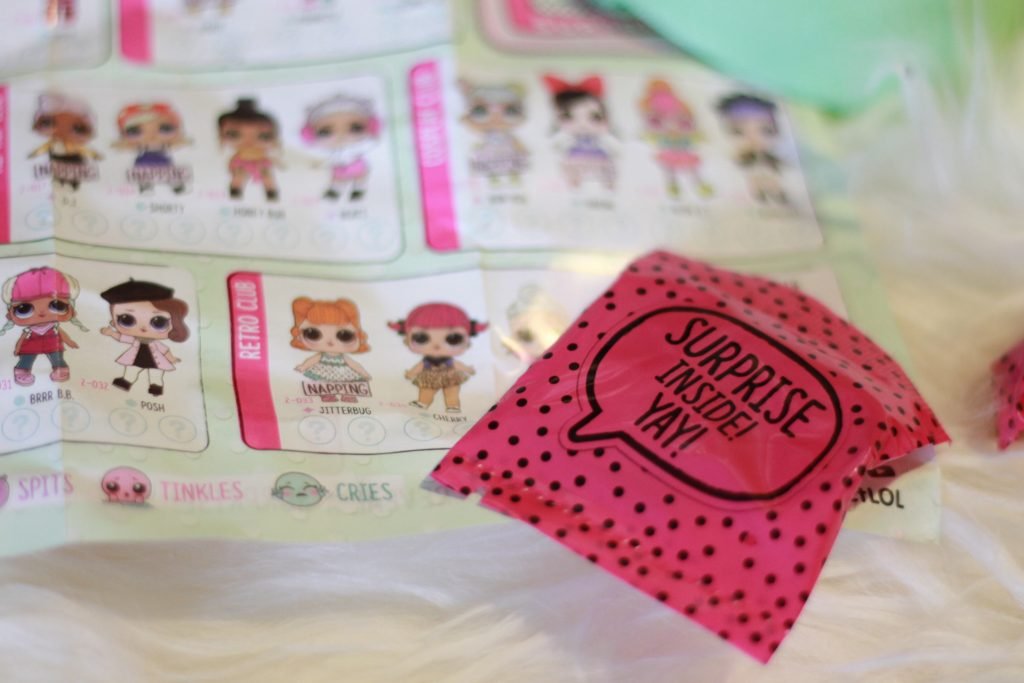 Like most surprise toys on the market, the L.O.L. Surprise series comes with a sheet inside each ball that tells you who you can collect, their rarity and what they may or may not do, including spitting, crying or wetting themselves when put in water. A has been collecting for a little bit, so she has 5 and crosses them off as she collects them.
So what can you expect to find inside one of the surprise balls?
The L.O.L. full-size surprise balls have 7 layers of fun, including:
The first layer gives you a hint of which doll you may  unwrap
The second layer includes a sticker sheet with what your doll may do once put in water
The third layer is your dolls bottle, which is another hint on who you may unwrap.
The fourth layer is your new dolls super fashionable kicks
The fifth layer is your doll's outfit
The sixth layer is your dolls accessory
The seventh and final layer is your doll!
Once you've unwrapped your doll, the plastic ball that you unwrap eventually becomes their own little storage purse with a handle, you can store the accessories inside and have the doll stand on top, or use the inside as a feeding area and have the dolls play together.
A was super excited to unwrap the angel from the Sugar & Spice pair on her first go, she has been wanting this one for a little while as she's into just about everything "golden" right now. She's hoping for the Spice girl to match next.
Similar to the full-size L.O.L. Surprise Dolls, the Lil Sisters also deliver some layers of fun! Though slightly different from their bigger counterparts, their accessories are meant to complement their big sisters. Each L.O.L. Surprise Lil Sister offers 5 different surprises, though not in as many layers as their sisters. Most of the "surprises" are held inside the keychain/hanger ball with only the stickers being in the outside layers.
We managed to choose the two L.O.L. Surprise Dolls balls that matched! Our Lil Sister Lil Miss Baby was wearing a diaper that perfectly matched the hair of our doll Sugar, and included gold accessories that matched the halo perfectly.  We did (and are still…) have an issue with trying to figure out what the accessory was that came with our little sister, it's some sort of a crown but doesn't sit either of them. I'll report back if we figure it out.
And last, but certainly, not least is the L.O.L. Surprise Charm Fizz, one of the newest additions to the L.O.L. family. At first, I totally thought these were bath bombs but don't make that mistake, they are meant to be dropped in a small bowl of water or the sink. Similar to the larger balls, the Charm Fizz includes a finger tattoo, a sticker/hint on what may be inside and of course, the charm!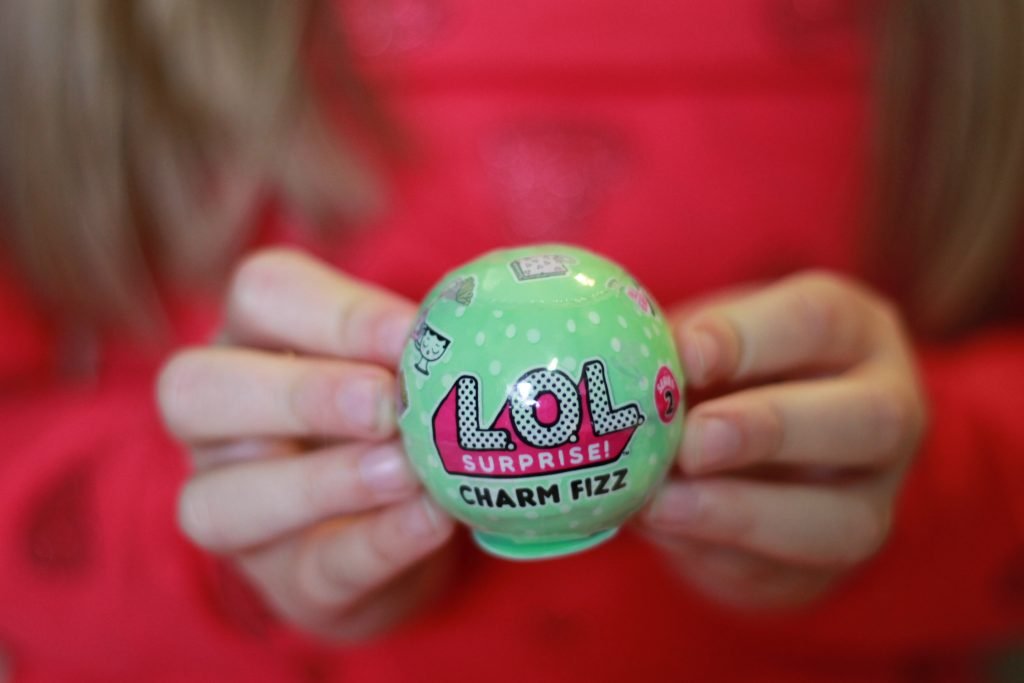 One thing I'll mention about the Charm Fizz is that they are hard to open for little kids. The fizz itself is wrapped pretty tightly in a thick plastic that needs scissors or a knife to open before unwrapping but once that is open, it's pretty fun to let the kids drop it into a bowl or the sink. A used a bowl in the living room so she could also see what her L.O.L. dolls she had just opened would do as well!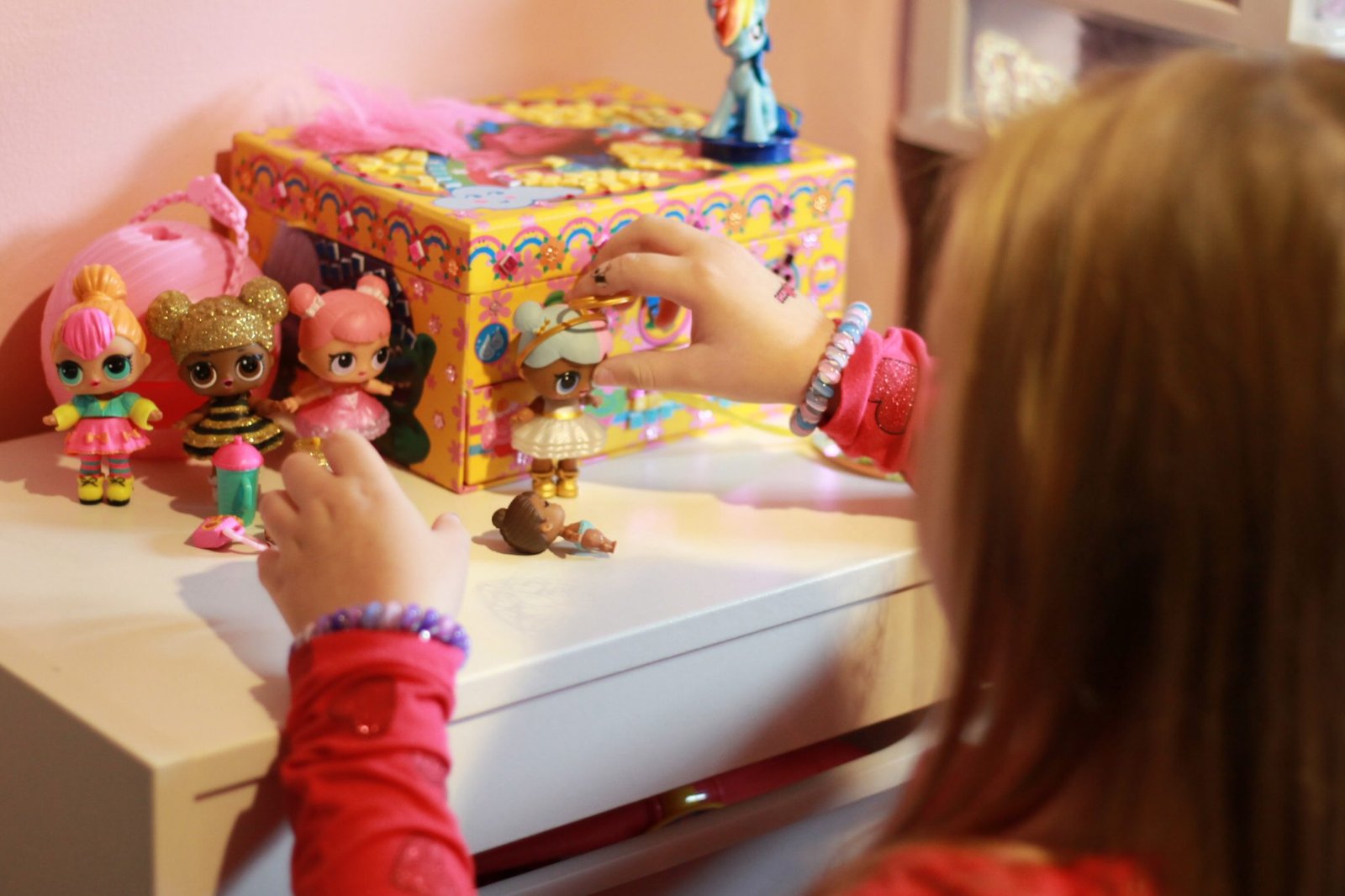 Once your charms are opened, kids can attach them to a necklace or bracelet (not included) with the plastic hook and start their own tiny collections. A has chosen to keep hers off for now and uses them as pretend food for her L.O.L. Dolls when they are all sitting in their chairs.
With Christmas sneaking up that much quicker (seriously slow down November), I am always on the hunt for fun stocking stuffer ideas and ones that are going to entertain the kids for just a tiny bit longer and the L.O.L. Series 2 Surprise balls are on our list! They are reasonably priced at between $2.49 – $11.99 depending on where you grab them for the Fizz, Lil Sisters and full-size Surprise dolls. In our area… they are selling out pretty quickly, so I definitely recommend grabbing a couple if you come across them – just in case!
CONNECT WITH L.O.L. Surprise!
Website | Instagram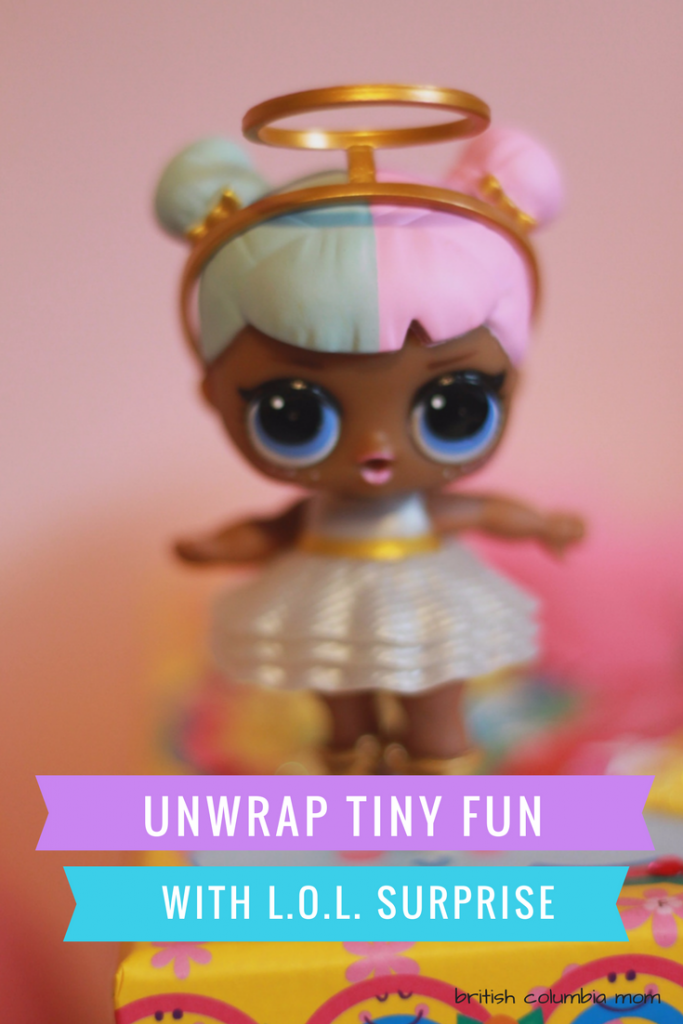 {Thank you to L.O.L. Surprise for the product in this post to facilitate our review. All collecting fun and opinions are ours and not influenced by the sponsor.}