Whether you are a seasoned Marvel fan or new to the Universe, this is finally a Thor movie to leave the Avengers for. In my mind, Thor: Ragnarok accomplished exactly what a movie in the Marvel Cinematic Universe should: Make me feel like a kid cracking into a freshly printed comic book.
I went in eager and excited and I don't think I was ever let down, not once. Now, if you've happened to see the first two chapters in Chris Hemsworth undertaking as the god of thunder you might not be taking me seriously, but I can assure you, this isn't the Thor we know. This guy is awesome.
When an ancient evil, lurking for eons, is released from its shackles, Thor finds himself in a serious  situation. The Asgardian prince is imprisoned on the other side of the universe without his mighty hammer just as Asgard needs him now more than ever. With his kingdom shattered, Thor's only hope is to summon the warrior within, and fight his way back against impossible odds to save his people from Ragnarok.
In this flick, Thor teamed up with the Incredible Hulk to take on a serious threat to the people of Asgard – Thor's homeworld. Yes, the big green guy has found his way back into the fold and that's where it gets interesting because this time around we spend a solid chunk of the movie with Hulk instead of Bruce Banner, his alter ego and he's everything you expect him to be. Angry? Check. Incredible? Check. Entitled? wait what?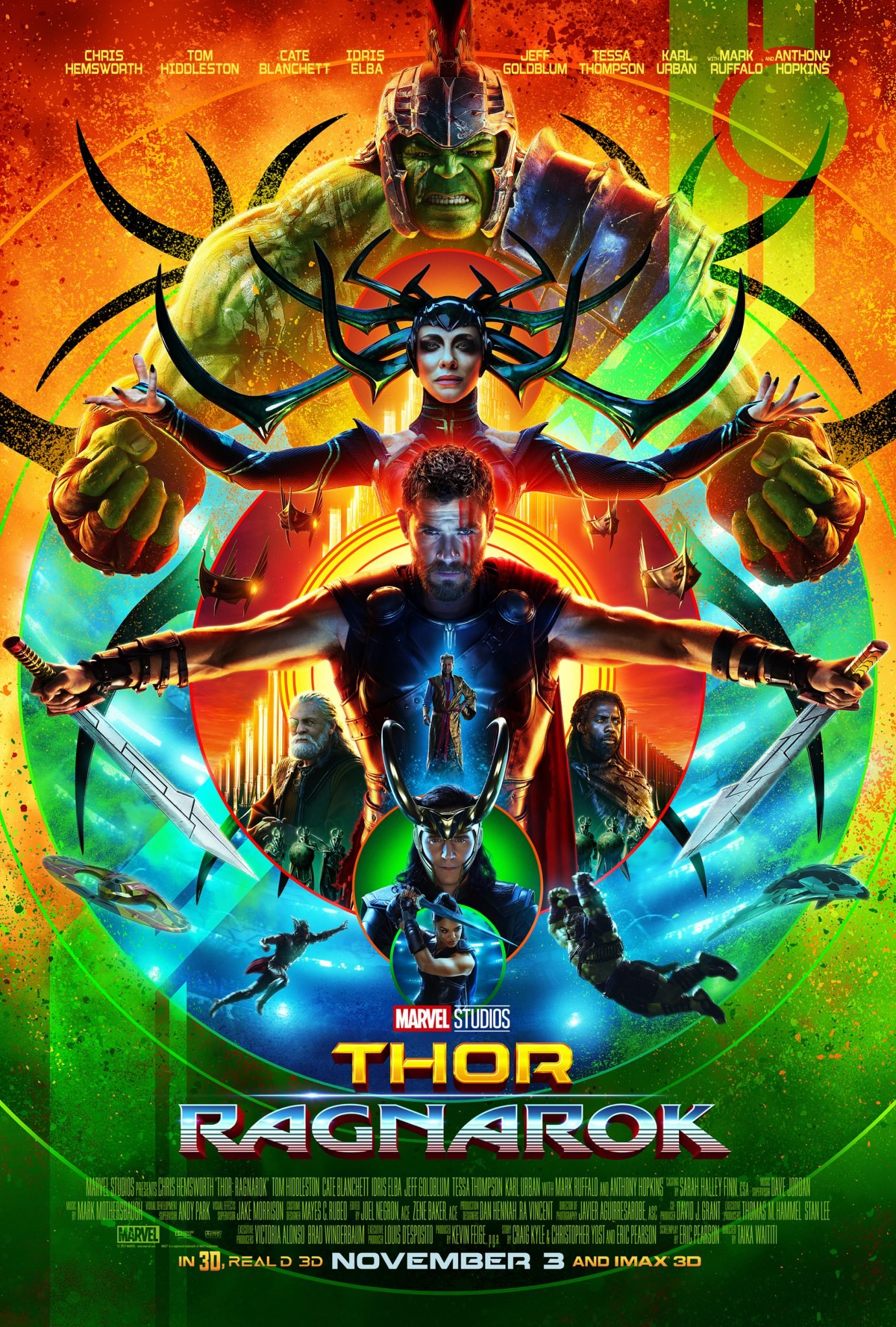 This Hulk is no longer just a physical representation of Banner's anger this time around, he's a character who is earned the right to be a part of the world he's made for himself. He just goes about it like a toddler.
With a stellar cast returning to the Thor franchise, a few new faces into the fray and some seriously menacing acting brought in by Cate Blanchett, this movie is going to be a smash success and loved by many Marvel fans. Without ruining too much of this hilarious and entertaining plot, just wait until you meet the scene-stealing Warrior Korg who also happens to be voiced by the film's director, Taika Waititi, he's my personal favourite.
Thor: Ragnarok is in theatres now, and definitely on our must-see list for any Marvel or Superhero fan.
{We received tickets courtesy of Disney Studios Canada to see this movie in exchange for our review. All opinions are our own.}