It's hard for me to accept the fact that in a few short weeks kids are already heading back to school! I feel like the summer basically flew by and we're all now in the back to school scramble to make sure that not only are our kids prepared, but our wallets are too.
With back to school shopping lists in hands, many parents and kids are heading off to tackle the back to school panic and well…Queensborough Landing Shopping Centre wants to help take just a little bit of stress off your back to school shopping adventures.

Mom and Dad, this one isn't for you unfortunately but maybe you can help your kids spend their prize on some back to school goodies if they win!
From now until August 26th, students of any age (from kinder right up to post-grad!) can enter to win an amazing back to school shopping spree from Queensborough Landing Shopping Centre! What do you have to do to win? It's super easy! Have your kids (or yourself!) head over the entry page and tell Queensborough why you're most excited to go back to school in style. You can enter via a form with your story, or submit a video sharing why you're ready to rock your back to school style.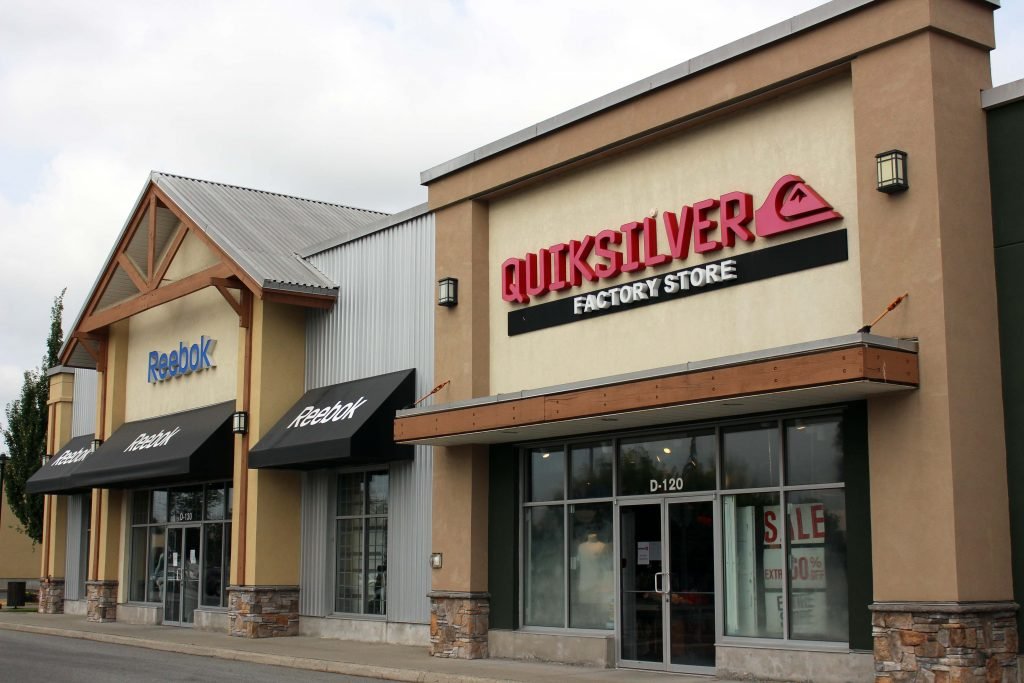 Queensborough Landing Shopping Centre has always been my go-to for my own shopping, I love the idea of an outdoor shopping centre and when you include a plethora of  my favourite stores, my deal finding self is pretty much in her glory! When I had kids, I discovered pretty quickly that knowing where to find the best prices was a necessity, but I also didn't want to have to drive all over Metro Vancouver to find them.
Thankfully Queensborough Landing Shopping Centre has my back and has basically aggregated so many of my favourite go to stores – Bench, The Gap, Children's Place, Osh Kosh/Carter's and so much more. Throw in a Walmart within walking distance and a Bulk Barn and I basically have no need to go anywhere else!
With it's central location in New Westminster, Queensborough Landing Shopping Centre is the perfect one stop hub for busy families, I know for us it's just a short drive from Burnaby and we can grab everything we need – all in one trip. Throw in ample parking, lots of delicious food options and it has certainly helped take the stress out of many of our big shopping trips.
With so many amazing deals happening ALL THE TIME at Queensborough Landing Shopping Centre, the prize money is sure to stretch pretty far! The prizes are pretty sweet with first place taking home a $750 shopping free and the runner up will take home a $500 shopping spree. Speaking from experience, that can snag you a lot of back to school swag!
With the average Canadian family spending up to $800 to outfit their kids with back to school supplies, I know this could be a huge help to many! Entering is super easy and gives kids the chance to reflect on why they're excited to head back to school and what they'd like to take back to school with them.
Contest Details:
What: Queensborough Landing Shopping Centre Back to School Contest
When: August 1-26, 2017
Prizing: 1 (one) grand prize of a $750 shopping free, 1 (one) runner up prize of a $500 shopping spree
Entering: Visit Queensboroughlanding.ca follow them on Facebook & Instagram and have the student fill out why they're excited to head back to school and why they'd like to win!
Bonus Entries: Share your excitement about the contest on social media using the hashtag #BacktoSchoolwithQBL & tagging @QueensboroughSC for even more chances to win!
We hope you'll get those entries in before the contest closes, keep an eye on Queensborough Landing Shopping Centre's social media pages where they will announce the winner – we'll have our fingers crossed for you. Good luck!
Connect with Queensborough Landing Shopping Centre
Website | Facebook | Instagram| #QueensboroughSC
Where would you stop first to spend your prize if you won!? 🙂 
{This post is sponsored by Queensborough Landing Shopping Centre, all deal finding and binge shopping love is my own and not influenced by the sponsor.}