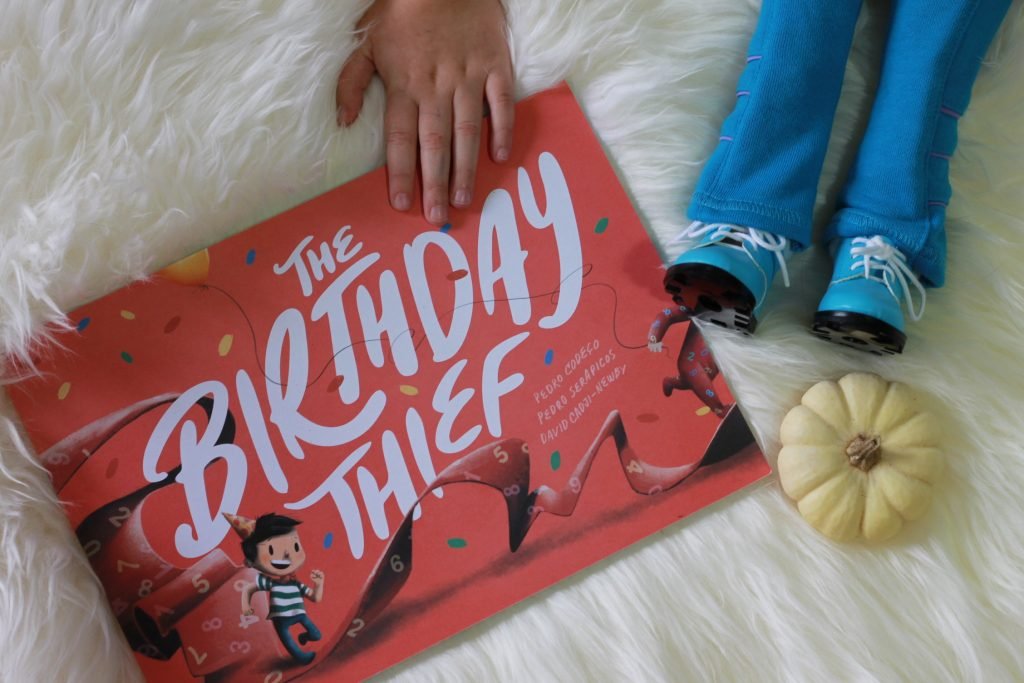 We've talked about this a few times on the blog in the past – having 2 kids with very unique names presents a unique challenge when it comes personalized gifts. Never will our kids find their names on a pencil or Christmas ornament at the mall, likely they'll need to spell their names for people for the rest of their lives (sorry…..). We've mentioned a few times how we are always excited when we discover new gift ideas that incorporate their unique names in a way that makes them feel equally as special. Enter….. Wonderbly.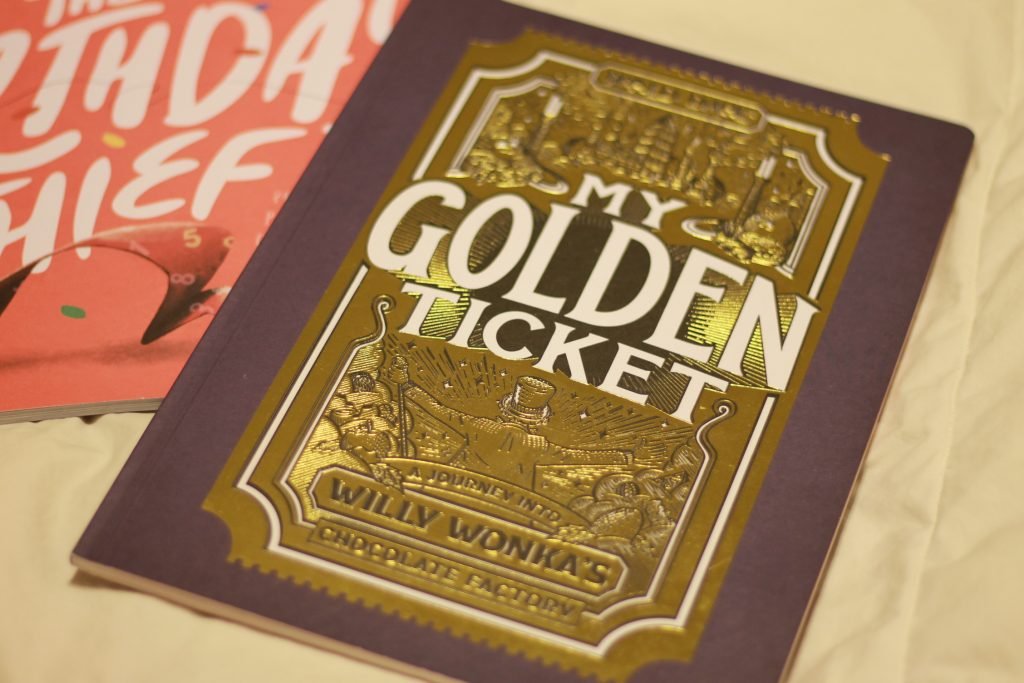 When Alivia was just starting to show an interest in books and learning to read she was quite young, we figured having a book that had her name it would encourage her to hunt through the book and recognize letters and that is exactly what happened. A few years ago, before Wonderbly was Wonderbly, they were the team at Lost My Name. We added The Little Girl Who Lost Her Name to our bookshelf a few years ago and it was an instant hit!
Wonderbly has since added so many new titles to their list that I have been mentally making a list in my head of ones that we needed to add to our collection. When the most recent one – My Golden Ticket was released, it was an automatic must-have on my list. Charlie & The Chocolate Factory by Roald Dahl is one of our families favourite stories and movie, with such a whimsical feel and a world full of pure imagination (and then some!) it is something Alivia and I can watch over and over again. I was eager to see how the design team would maintain the whimsy in this story while still building a unique story for each child and they did not disappoint! Willy Wonka's world comes alive in this book and gives kids a glimpse into the magic behind the factory doors.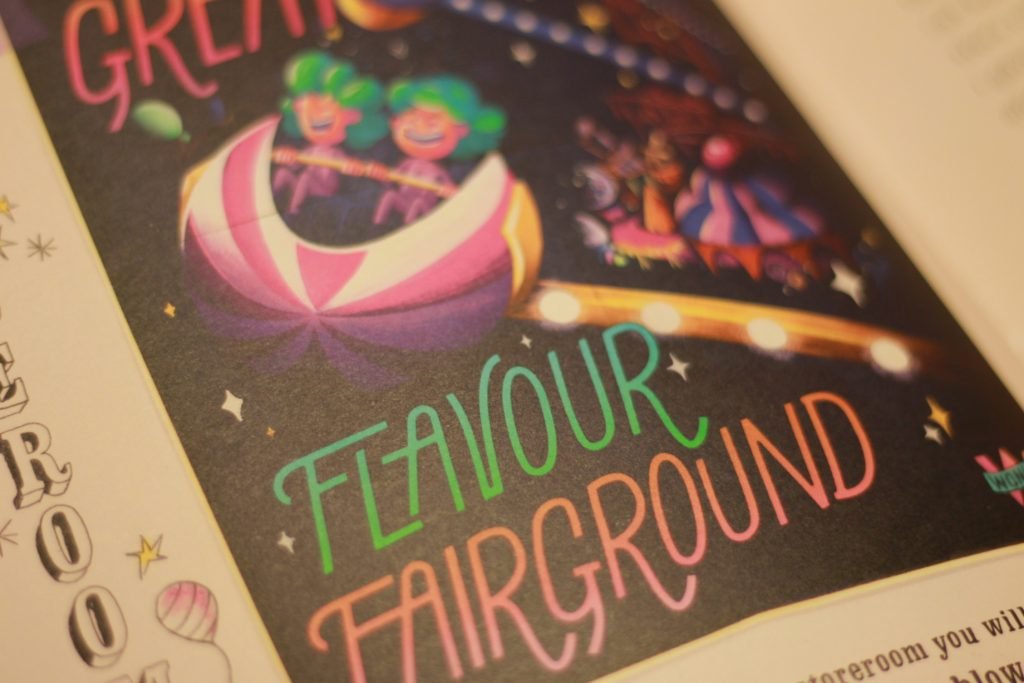 My Golden Ticket is available in both softcover and hardcover, we requested the hardcover originally but due to it shipping in the summer it didn't survive our crazy hot/cold days so we opted to go with the softcover in the end. Both are beautifully bound and the gold embossing truly makes this book something to treasure. The artwork has a definitive vintage feel to it that is very reminiscent of what I would expect from the Willy Wonka-esque era.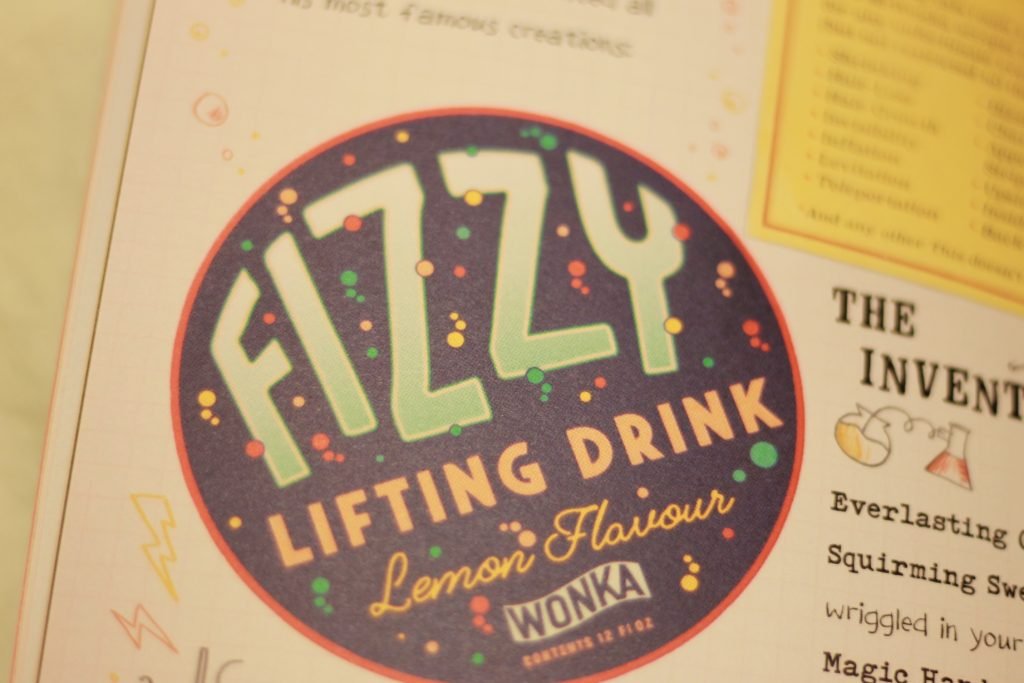 Though the story doesn't follow much about Willy Wonka himself and more follows Lomo, a mischievous Oompa Loompa who takes kids on a guided tour through the factory! Unlike the other stories from Wonderbly that incorporate the letter of a child's name into the story, Wonderbly only allows for customization of first name and mom/dad in certain places. Even so, there is an incredible amount of visual work done on the pages and Alivia has spent hours just going through each individual page to look for some of her favourites like the Juicing Room, Fizzy Lifting Drink, and the Everlasting Gobstoppers.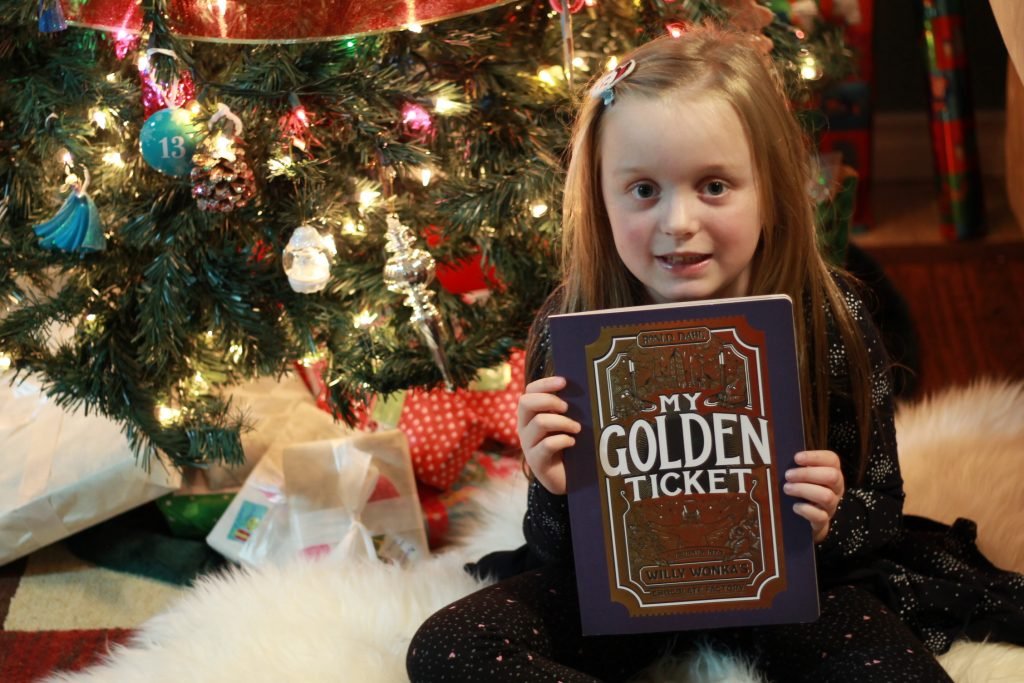 With so many visual aspects in the book, it's the perfect gift for kids who aren't yet ready to tackle reading, there is so much to see within the pages that as parents read the story there is a lot of opportunities to do a seek and find on nearly every page to keep the magic in the story going. With each story being unique to the child it's kind of fun to watch the excitement on their faces as they start to recognize their own names within the story!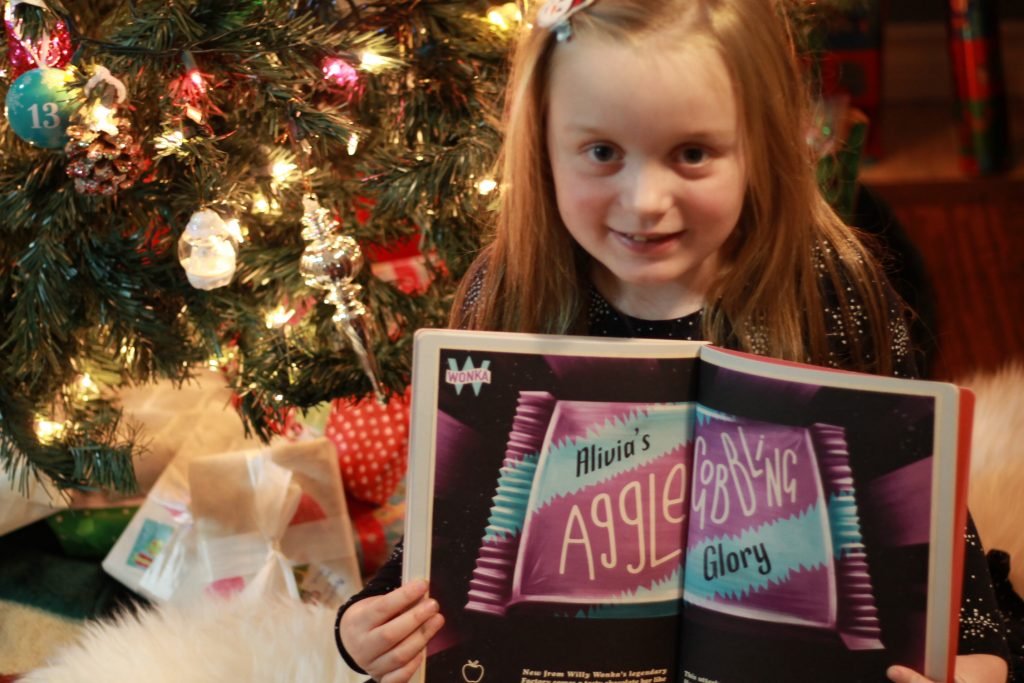 With Alivia receiving a new book, we knew Breton would need something with his name in it as well and it just so happens that he is a Christmas Eve baby so it just made sense to work his name into the Wonderbly's The Birthday Thief story! Not only do you get to customize your child's name in this book, but you can also choose from 3 different characters that you can match to look close to your child and add in a birthday to add an extra level of fun! This book to me really embodies the Wonderbly style with pages full of eye-catching illustrations that draw kids (and ahem.. adults) into the story! Depending on your child's birthday, they'll encounter different characters throughout the book that helps them solve this Birthday Mystery.
The Birthday Thief tells the story of a very excited boy (or girl!) that is about to celebrate their birthday when suddenly – poof! – everything starts disappearing! The brave child goes on an adventure to find out where their birthday disappeared to, and how they can get it back. Breton loved that his book included Miss December on a rad motorbike to help him track down the infamous birthday thief who feels that if he steals birthdays, he'll grow up that much quicker. We won't spoil the ending for you, but it's a great story of sharing, learning and making new friends along your travels.
The pages of this book are thick and durable like our Little Girl Who Lost Her Name book and just feel incredible to turn each page, with a large rectangular shape it's big enough to lay across a little and a big lap during story time to track down that sneaky birthday thief.
I love that Wonderbly has expanded to include a title that fits just about every kid and gets them excited about being in a story. We're hoping to add the Incredible Intergalactic Journey Home and The Kingdom Of You to our library next!
Whether your child is on a space mission, ready to take over a candy factory, learning their name or more.. Wonderbly is a wonderful place to let yours (and their!) imaginations run wild with the perfect personalized gift ideas. They ship worldwide, and have discounts on large orders (think classroom size!) and are always running offers to help you finish off the collection without breaking your bank account.
{A huge thank you to Wonderbly for supplying these books for review purposes. All opinions and love of Willy Wonka is our own.}