Over the past few months, there's been a lot of talk in out house about getting a new pet. Our cat has been with us a pretty long time and next on the list was a dog. However, I'm not quite on board with this because let's be serious – they're a lot of work! With my busy schedule and the fact I'd likely end up taking care of our furry friend I thought there might be a less stressful way of introducing some cuddly fun at home and well, I wasn't disappointed!
The nice folks over at Little Live Pets sent Alivia a box stuffed full of some tiny new robotic pets and she's been working hard at taking care of them each day! You may recognize the first little guys Alivia unwrapped – the Little Live Pets Lil Ladybugs. They are a tiny (really really tiny!) ladybugs that move briskly just like a real ladybug! They scoot around by vibration and have a bit of a mind of their own, they drive the cat a little crazy sometimes.
We've had similar robotic bugs like this but Alivia loved that these ones are painted to look like a real ladybug – spots and all! Each Lil Ladybug also comes with a little baby that can attach to the back of the large one, and momma (or dad!) can scoot around with up to 2 babies tagging along.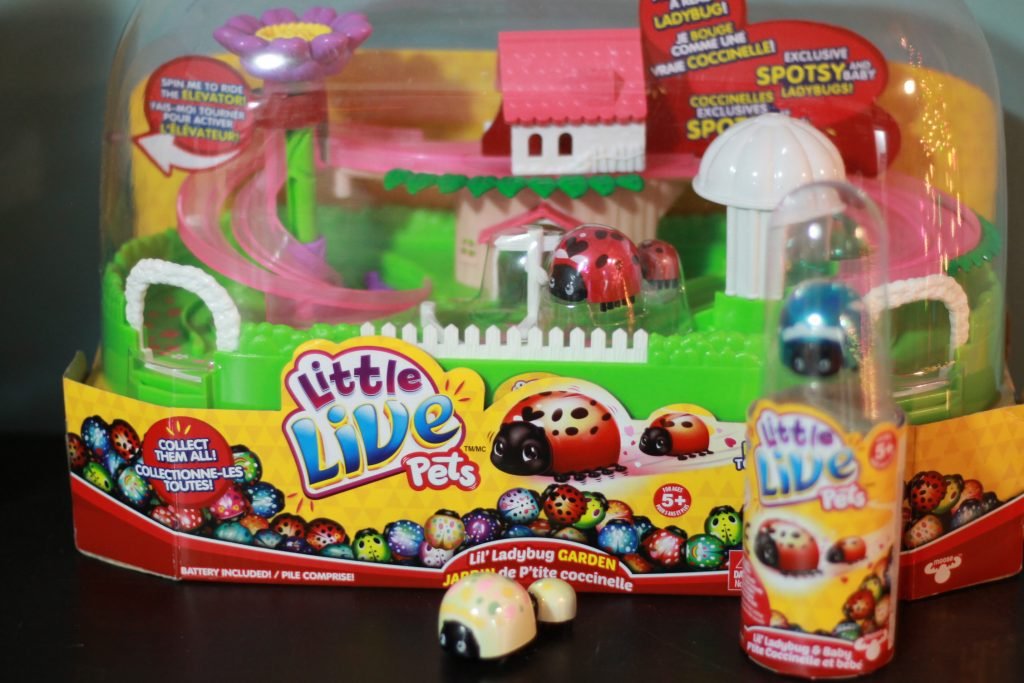 The Little Live Pets Lil Ladybug Garden was a very quick hit! Though on the tiny size just like the ladybugs, there's no shortage of fun to be had. The gates lift up to keep your little ladybugs inside so they can scoot around and explore the play area. Kids can twist the signpost to control which direction the bugs head in, and can even help reach new heights by spinning the flower to ride the elevator up to the top floor. The Lil' ladybug garden comes with Spotsy & baby so kids can start playing right away.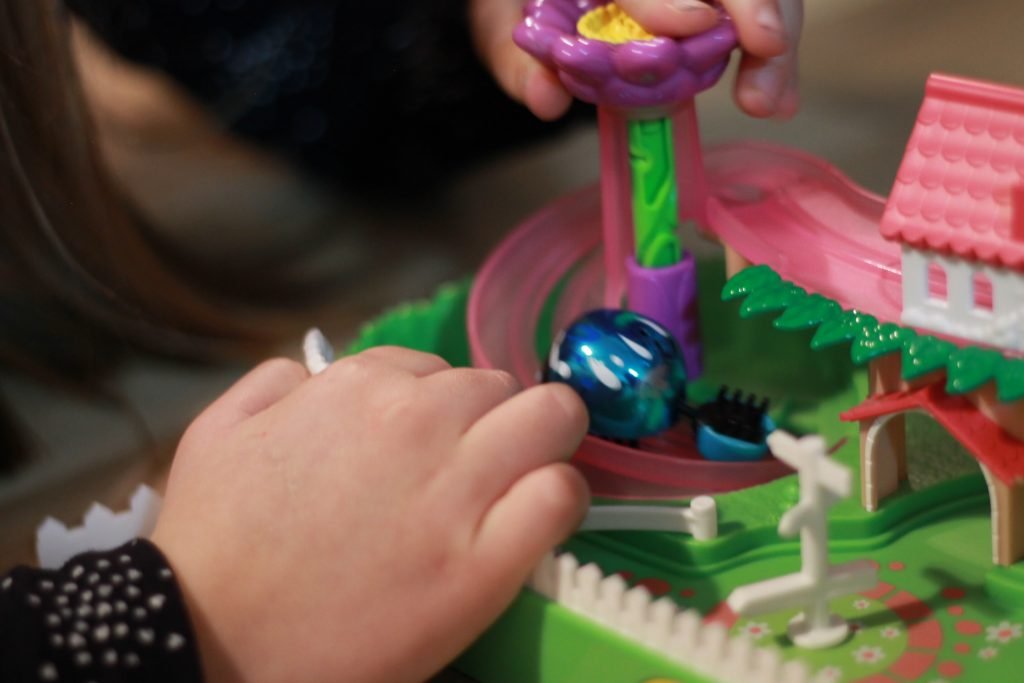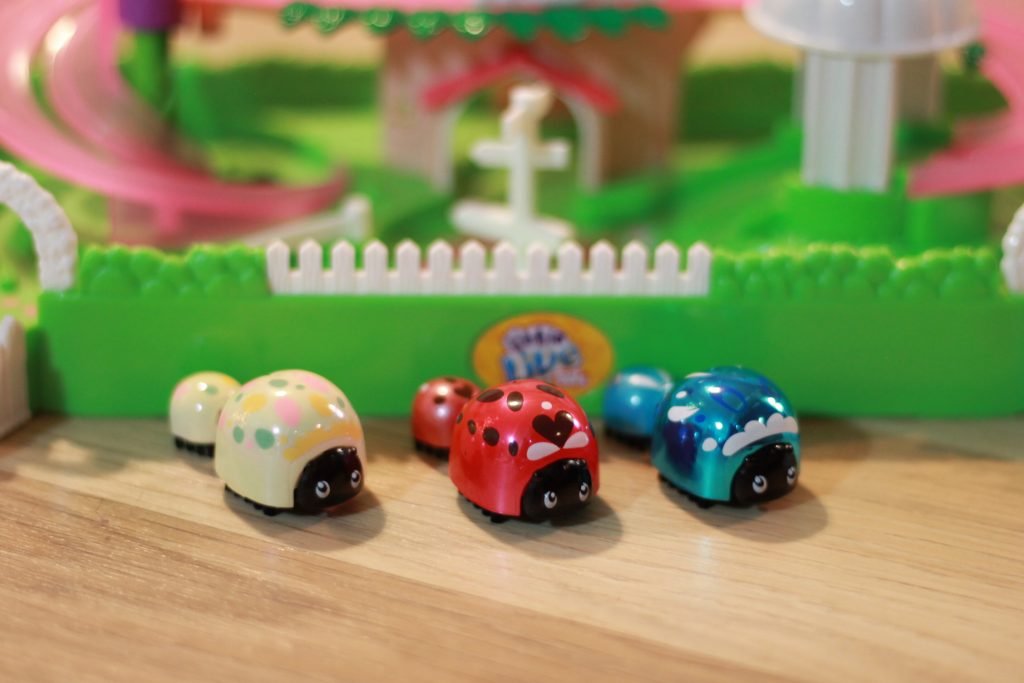 The Lil Ladybugs are about the size of a twoonie, with the babies about the size of a dime – so don't lose sight of them around the couch or you'll be hunting underneath furniture for awhile… speaking from experience. There's 12 to collect and they aren't a surprise item so they are easier to collect the entire set without doubles.
Next on Alivia's new pet list was the Little Live Pets Surprise Chick, surprise toys are all the rage in our house with eggs and LOL dolls aplenty so someone was thrilled at the possibility of possibly hatching the Golden Chick! What I really liked about this right off the bat was that once the egg hatches, the chick inside can actually re-hatch over and over again – making it a much longer lasting play than just hatching and being forgotten about.
When you're ready to hatch your new chick, just follow the instructions on the stickers on the egg and listen closely for a cheep cheep or a tap on the shell – that means your new friend is ready to say hello!
There are 6 different surprise chicks that can be collected – including the elusive Golden Chick! Once you are ready to hatch your egg, set it down and peel off the tape and your new friend will hatch and hop about just like a real chick. Alivia got a real kick out of me trying to snap a photo of the chicks by putting them back into hatch mode… they just randomly hopped off whenever they wanted to. Very cheeky chicks these ones.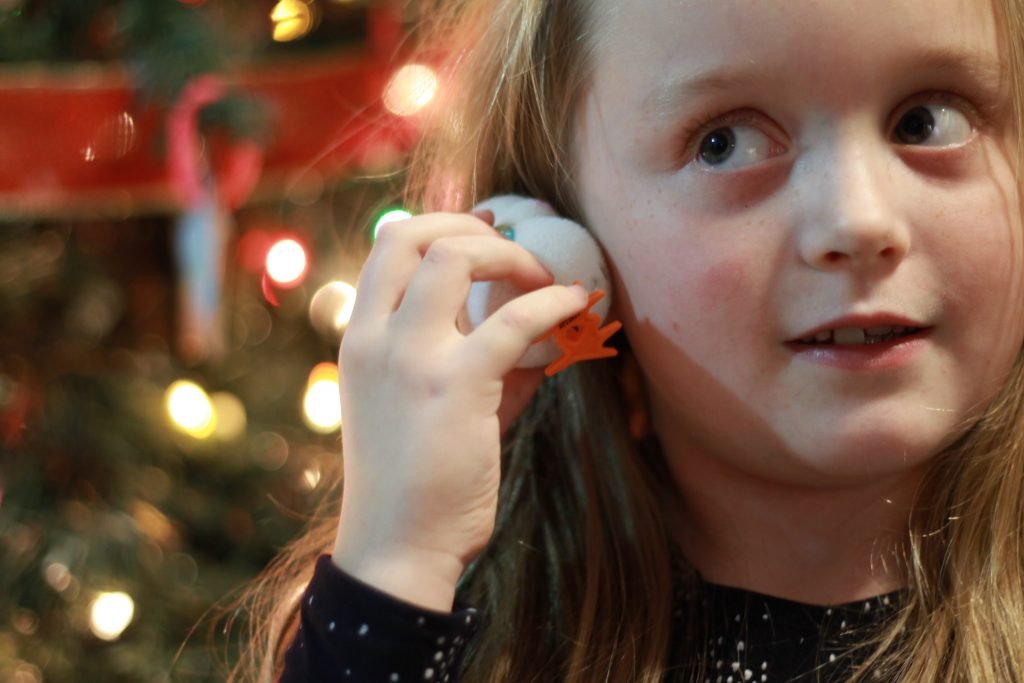 I won't lie, the chicks are pretty darn adorable and cheep and wander around the house on their own. We hatched Henny Penny from the Surprise Chick House and Tilly the Dancing Chick. The Surprise Chick house comes with an egg ready to hatch and is a great place to store and play with all your new chick pets in a very sturdy carry case that doubles as a playground and a nesting area.
My favourite part about ALL of the toys? They come with batteries. Yes, you read that right. They are ready to play with straight out of the packaging, no more hunting for batteries during the Christmas morning havoc, they have got your back and the toys are ready to go!
We're loving our new little pets and want to give one lucky fan the chance to win their own!
Little Live Pets has generously given us a Surprise Chick Single Pack & a Lil' Ladybug Garden to giveaway! Want to win? Enter below!
{A big thank you to Little Live Pets for providing these toys to review. All opinions and love of tiny ladybugs is entirely our own.}