Congratulations! You're expecting! Whether this is your first child or you are a seasoned mommy, this is a wonderful time marking the first of many milestones and surprises to come. And, even as a seasoned mommy, many questions. With both of my pregnancies, besides the musings of gender and name, breast or bottle, to wear or not to wear baby, came more important questions like "Who will deliver this little piece of my heart?" "Where do I want to deliver?" and "What is important to me for the birth of my child?"
Pregnancy Vancouver is a project of the Vancouver Division of Family Practice and caters its services to residents of the City of Vancouver, working to bridge gaps currently experienced in the health care system by supporting both doctors and patients. They are focused on creating a network of family doctors with a focus on  prenatal and postnatal care to ensure quality care to all of our residents.
When it came to my first pregnancy I was a little naive about what kind of choices I had not only with my care but I also didn't fully realize that I had a larger selection of doctors from which to choose, not just the one on the referral paper handed to me. I dutifully took that paper, still in a little bit of shock and awe that there was a tiny life inside me, and I called the number on it. A quick exchange and an appointment was booked for roughly around the 4th month. The 4th month? But…but…what about everything I need to know up until then? Yes, I'm taking my vitamins,.. folic acid too yep … but I don't have a family doctor, I use the walk-in … not taking new patients on a permanent basis?… oh, ok … see you in June.
I'll be honest. I was deflated. The doctor who was to bring the most important person in my world out into the world I wasn't even going to meet for months. Cue new questions, and some anxiety for added fun. "What if I don't like them?" "What if we don't agree on key issues?" "If we don't click?" "How will I find a new doctor? "Will I have enough time to find someone?". What else could I do but read, watch and basically devour all things related to pregnancy and babies.
When I finally got to meet my doctor I was relieved that we liked each other, that I felt heard, that I felt like I had control over my experience. A couple of check ups postpartum and I was released from care. Another doctor-less person, only now we were a doctor-less family.
This is a very common reality for Vancouver-ites. There is a real struggle when it comes to finding a family doctor BC, and for many it may not seem that important, having never really needed regular medical care, and we are lucky to have many walk-in clinics available for when the odd emergency arises.  But when an event like pregnancy, illness or other life change comes, it makes you appreciate having a doctor who knows you and your families history. The great news is that there are many family doctors in Vancouver that are not only taking new patients but also have a special interest in maternal medicine, meaning you can have continuous care from belly to baby to teen and beyond.
Family doctors are able to offer a more holistic kind of care to your growing family and the building up of a relationship with a doctor who miraculously retains information about all their patients can really be a saving grace when your newborn won't latch, your toddler is terrified of shots or your six-year-old develops allergic like symptoms, or you find yourself battling postpartum depression. Family doctors are trained in many areas of medicine including prenatal and postpartum care and there are those that take a special interest in welcoming new life into the world and continuing to see these tiny patients grow.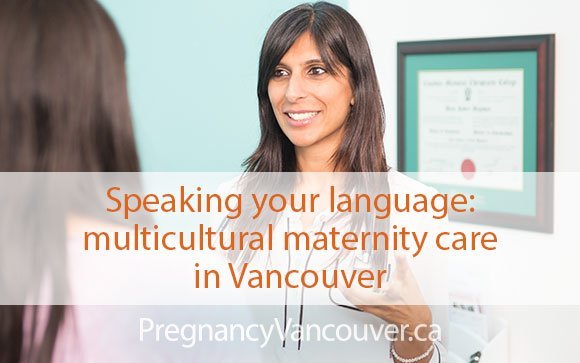 A new online service aims to make finding the right doctor for your needs easier than ever before. At Pregnancy Vancouver  you can find family doctors also working in maternity care who are taking new patients. Vancouver is a very beautiful and multicultural city, adding to the different needs women have when seeking care for maternity and beyond.  When looking for a new doctor with Pregnancy Vancouver, you can filter by language, gender and location to find the most comfortable fit for your needs. The search also asks you what you are looking for after your 6 week postpartum care has ended. Would you like a referral to a family doctor? Or perhaps you'd like a doctor that will continue to see you and your new baby, or even accept the rest of your family, taking the stress about 'what comes next' away before it can begin.  Not pregnant yet, but planning to be? There are doctors that will take you on preconception to ensure the healthiest possible pregnancy.
Some of the best advice I ever received was to be ready for my first appointment. How can you BE ready? By knowing what to expect. What is your family history? Do you have any pregnancy concerns? Are there any specific birth plan requests you want adhered to? Being prepared helps you go into your first visit – and your pregnancy – feeling empowered. Make a list of questions and take the time to ask them. The right doctor for you will share the same views on your pregnancy, birth interventions and your postpartum care. If you find that a particular doctor's 'philosophy' of care differs to greatly from yours, or your personalities don't mesh as well as you'd hoped, then you may want to talk to another doctor listed in your area; you have choices!
That being said, www.pregnancyvancouver.ca contains a lot of resources on topics like choosing the right doctor for your pregnancy, what to expect on your first visit, and so much more. know that I would have loved to have had a service available to me when I was expecting. Interested in finding your new family doctor? Check out their interactive map and take one less stressful thing off your pregnancy plate.
{This is a sponsored post, we received compensation for sharing this information with you. As always, we would never share anything we didn't feel was amazing with our readers! All opinions are our own.}