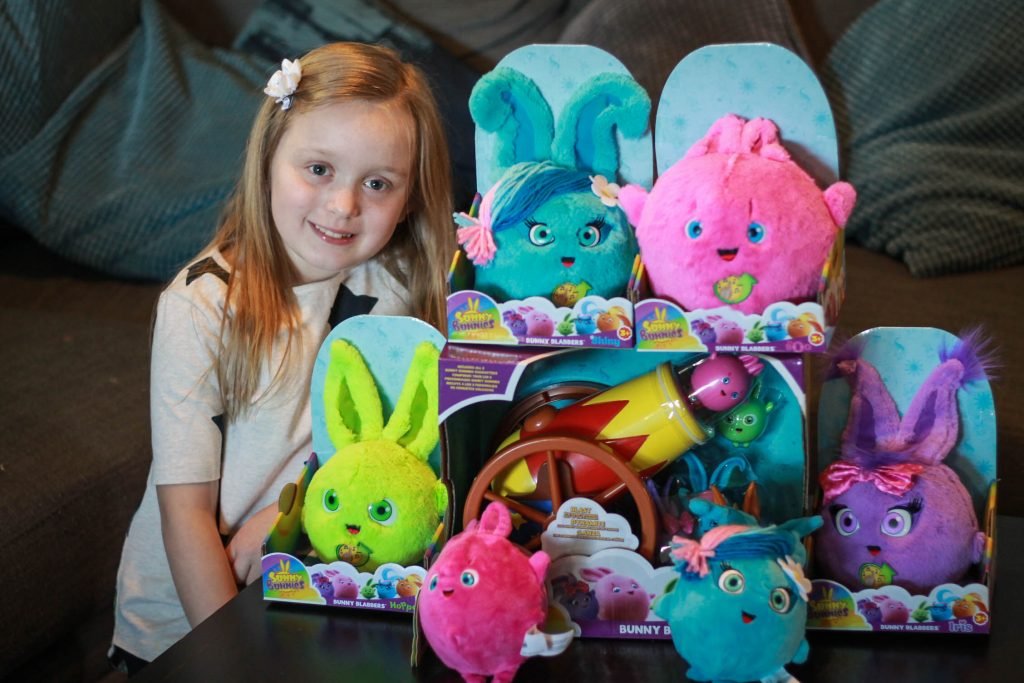 At this time of year there's usually two types of people; those that are done their holiday shopping and the rest of us who are still on the hunt for the perfect presents for loved ones. If you're still gift hunting for a preschooler on your list, there are some new lines from trusted brands dedicated to little ones that I know kids will love!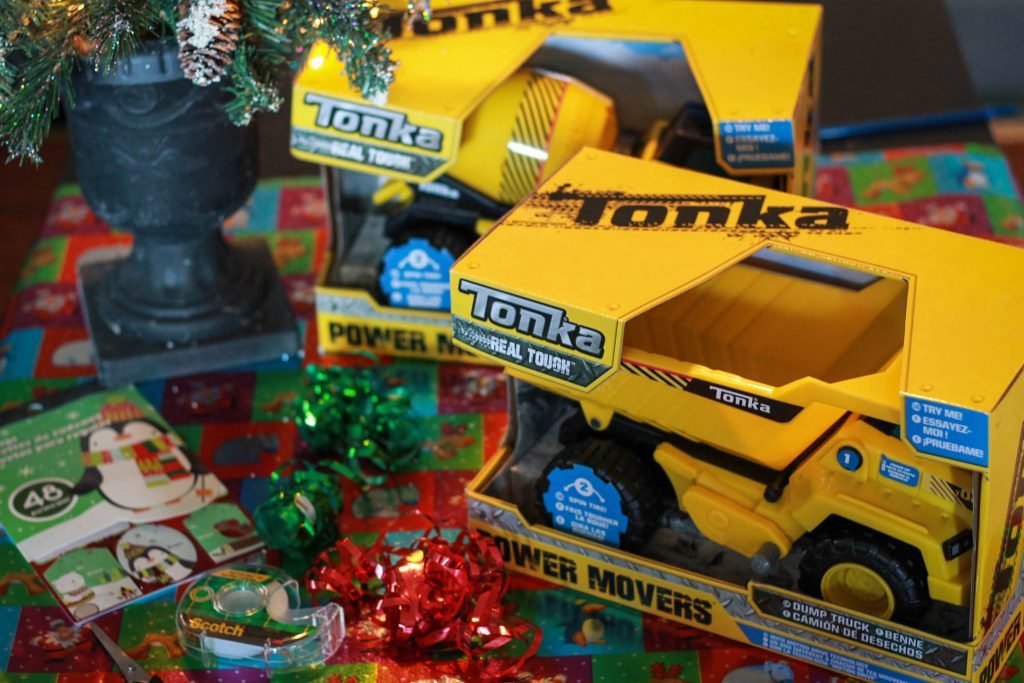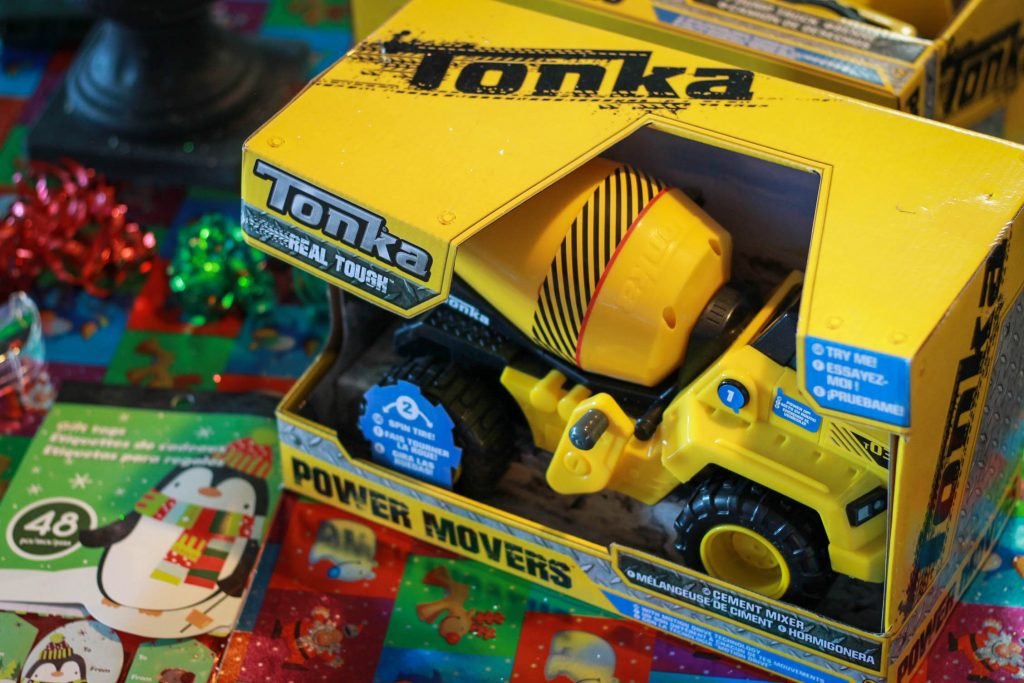 For the vehicle loving wee ones, Tonka's new Power Movers are sure to be a hit.  Just push the construction vehicles forward to rev the engine and activate the lights; move backwards hear back-up sounds, and more. In signature Tonka yellow, you can choose from Power Movers Dump Truck, Front Loader, Excavator, or Cement Mixer in sturdy plastic that lives up to the Tonka tough motto. All Tonka Power Movers can be found at Toys R Us Canada, Walmart Canada and Home Hardware. Kids can enjoy an entire job site full of equipment with the wide range of Tonka sets available. The kids were partial to the cement mixer!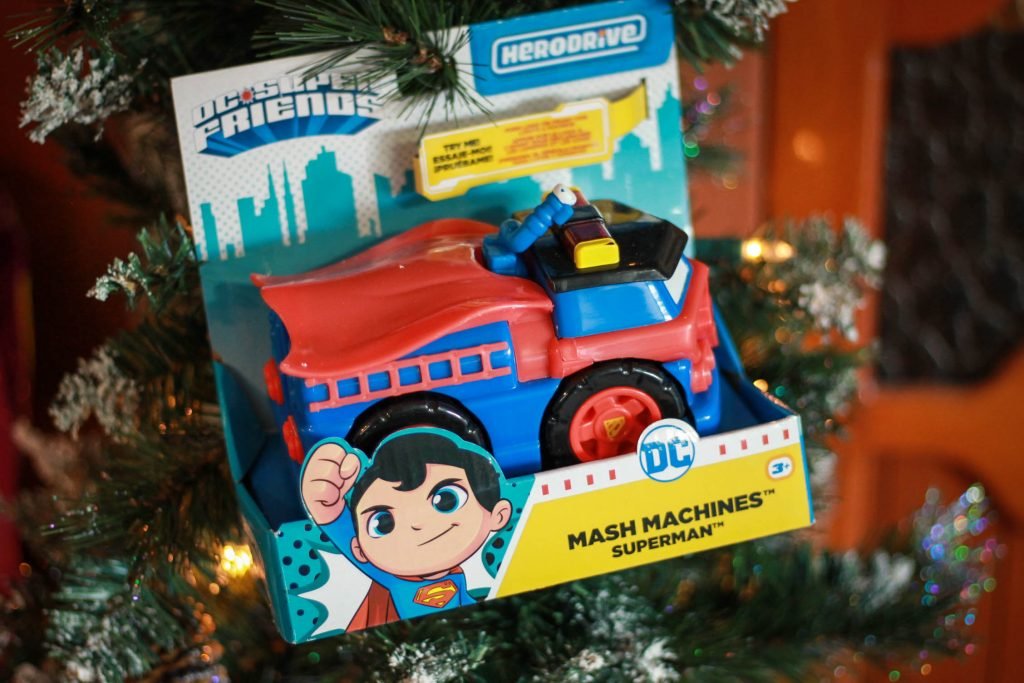 For the superhero lovers (and we know there's many of them!), Hasbro's DC Super Friends has added a new Herodrive collection with several new vehicles styled to match your favourite DC superheroes. The Batman Racer is loaded with fun from transforming into racing mode with a flying cape that really makes the car race, to all the sounds, lights and music that help bring it to life, the Herodrive Batman Racer is the perfect Batman vehicle for the 3+ set.
Also in the collection they have added Herodrive Mash Machines and the Herodrive Signal Squad to its fun line up of vehicles. Herodrive Mash Machines are mash ups of everyday and emergency vehicles with your fave DC Super Friends with flashing lights and character appropriate sounds, while the  Herodrive Signal Squad are little racers that can project their superhero's signal on the wall! This was a bit favourite of the kids, the light up Batsignal is always a win when it's on a toy. Create an entire city of superhero rides and collect both the big and small Herodrive cars. All Herodrive toys can be found at Toys R Us Canada and Home Hardware.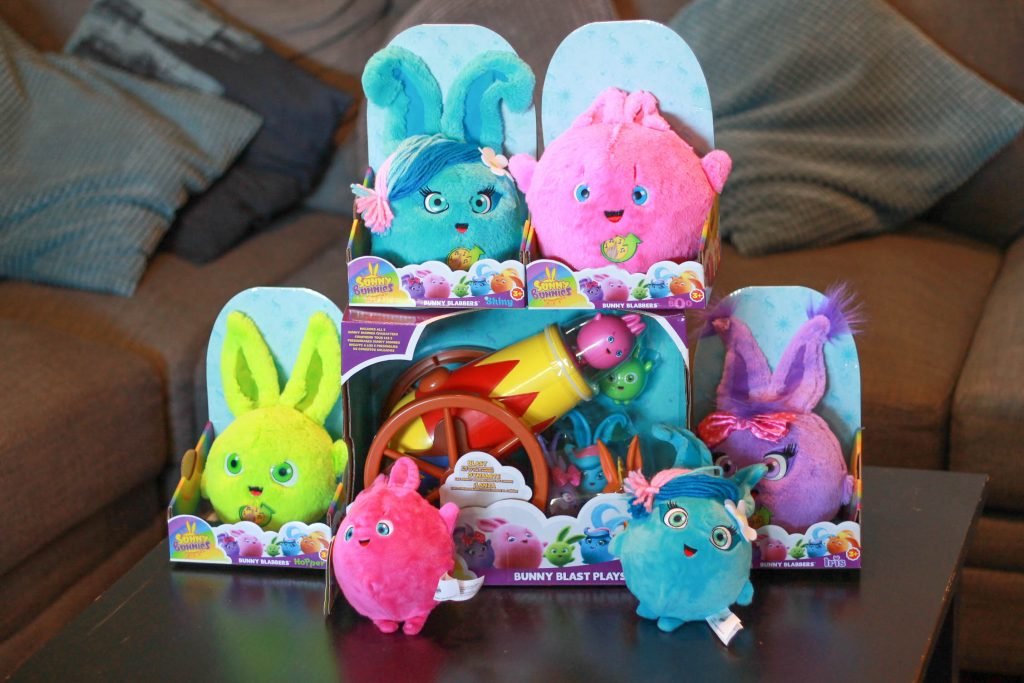 If you and your little one watch Family Channel Jr., you've probably seen the Sunny Bunnies and their silly adventures and playful antics. Now you can bring all the Sunny Bunny fun home and have some playful antics of your own. The Bunny Blabbers are super cute, super soft and super talkative! Each chatty character has some of their own unique sounds, just give their tummy a squeeze to start the fun. A ended up sneaking a few of these to keep for herself, we can often hear the chatter coming from around the house. Adding to the level of fun, you can never understand what the babble says so kids can use their imaginations to talk, interact and build imaginative play with all the fun characters.
You can also get your Bunny fill with the Sunny Bunnies Light Up & Bounce assortment, with plushy characters that are also bouncing balls of light! These are no joke, they light up SUPER bright and would even make a great lovey for kids a bit afraid of the dark. A little tap on the ball brings out the fun light designs that disappear after a short time. Want a bit more imaginative play ideas? Shoot your Bunnies cannon style for acrobatic adventures with the Bunny Blast Playset featuring all the characters and a fun bunny blast cannon. Push the launch button and send Big Boo, Iris, Shiny, Turbo and Hopper flying. Which bunny will fly the farthest? The characters included in the Bunny Blast Playset also make great bath toys so the serve double duty all around. All Sunny Bunny toys can be found at Walmart Canada.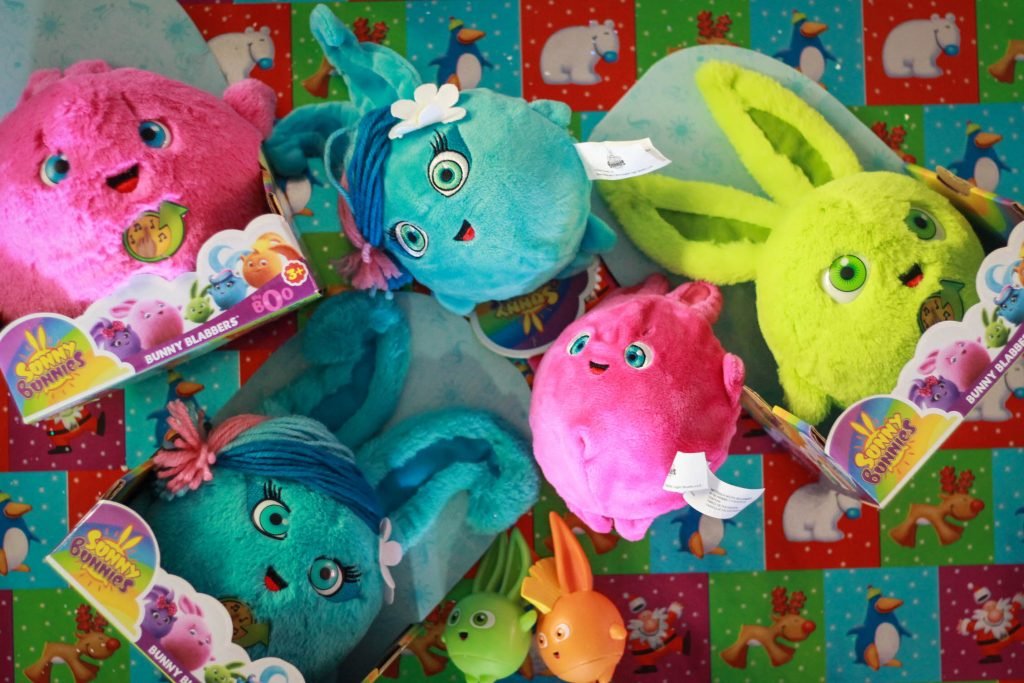 Whether your kids love roaring down the street to save their citizens or fun babble play with cuddly balls of fun, any of these fun preschool friendly options would be a great hit under the tree this year.
{This post is shared with you in partnership with Swerve PR, we were provided with samples to facilitate this post. All opinions are our own.}