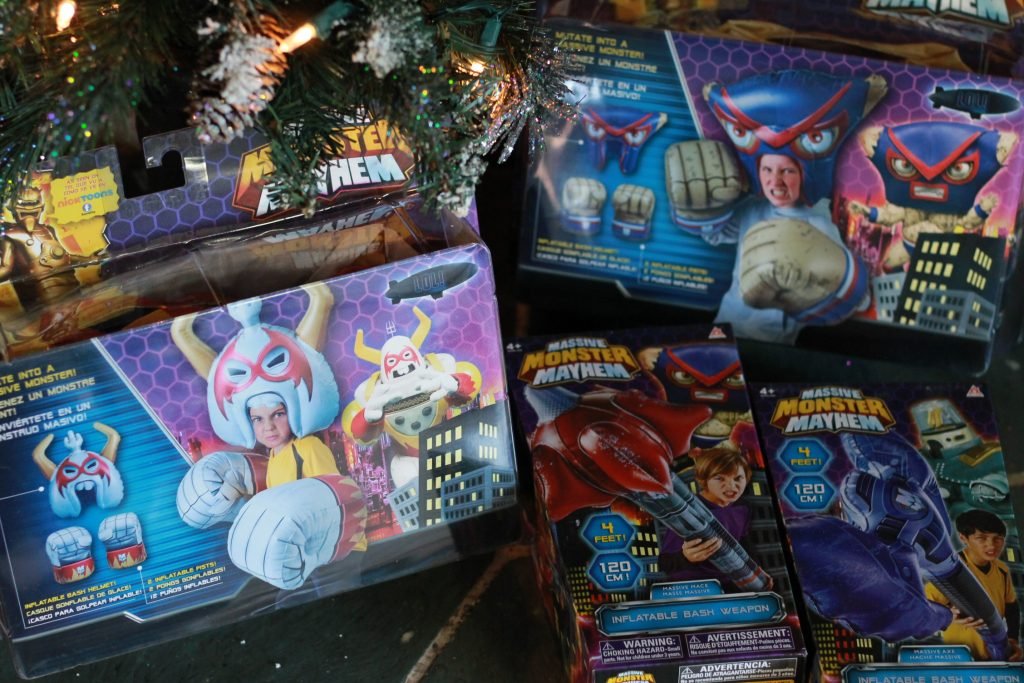 This year, instead of looking for electronics or other gizmos or gadgets, why not look for something that will get your kids active and playing with one another and burning off lots of energy? When our kids lists are filling up with things that wont help them socialize, it is fun to try and add something to the mix that will take them by surprise and put a huge smile on their faces. That is were the new Massive Monster Mayhem line comes in. Not going to lie, these are great for both adults AND kids to get a bit of the sillies out.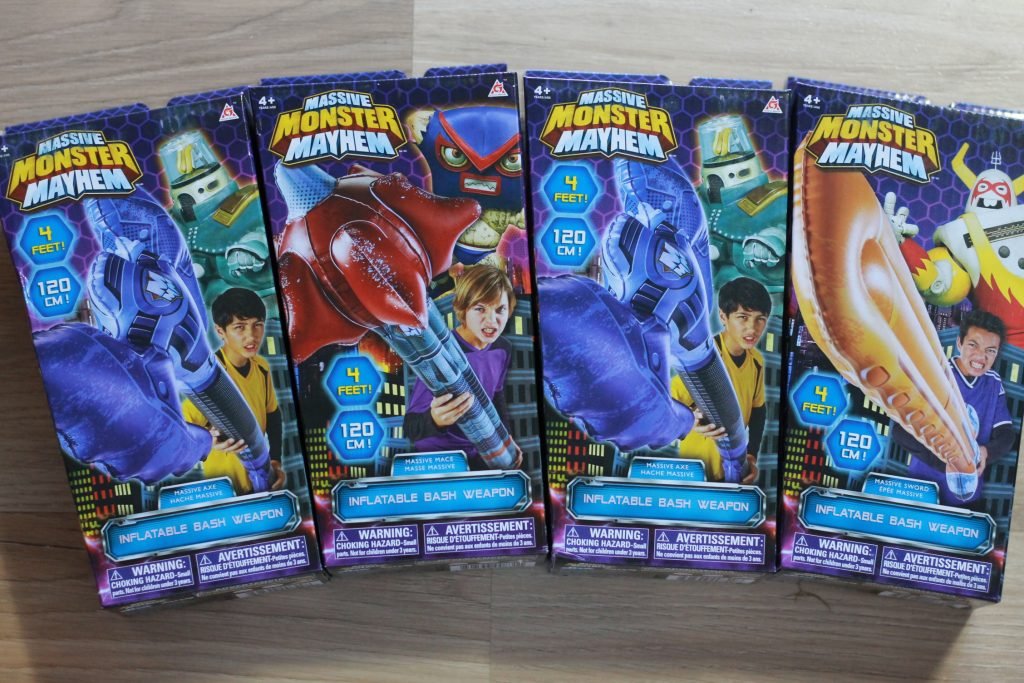 When we hit the fair each summer some of the best toys we come home with are the inflatable swords and axes, they make a fun way to chase and play without causing any big injuries and needing a referee. When we discovered the Massive Monster Mayhem line, these seemed like a great option to have around for those rainy days! These toys are great for kids who seem to have everything, and need some help playing together. A great choice for siblings especially. These 4ft inflatable weapons are a great choice to get your kids duelling without hurting one another.
Given the size of these bad boys, we'd recommend keeping them in the playroom or throwing them outside for battle royale jussst in case, you never know when a sword might go flying!
Their size gives your kids the feeling of holding their own super weapons and these can provide hours of imaginative fun. Not to mention all the fun you could have with these at any kids slumber party! Never again will your couch cushions be subjected to the madness that is a giant pillow fight, now you can bring out the inflatable fun and keep the living room all to yourself.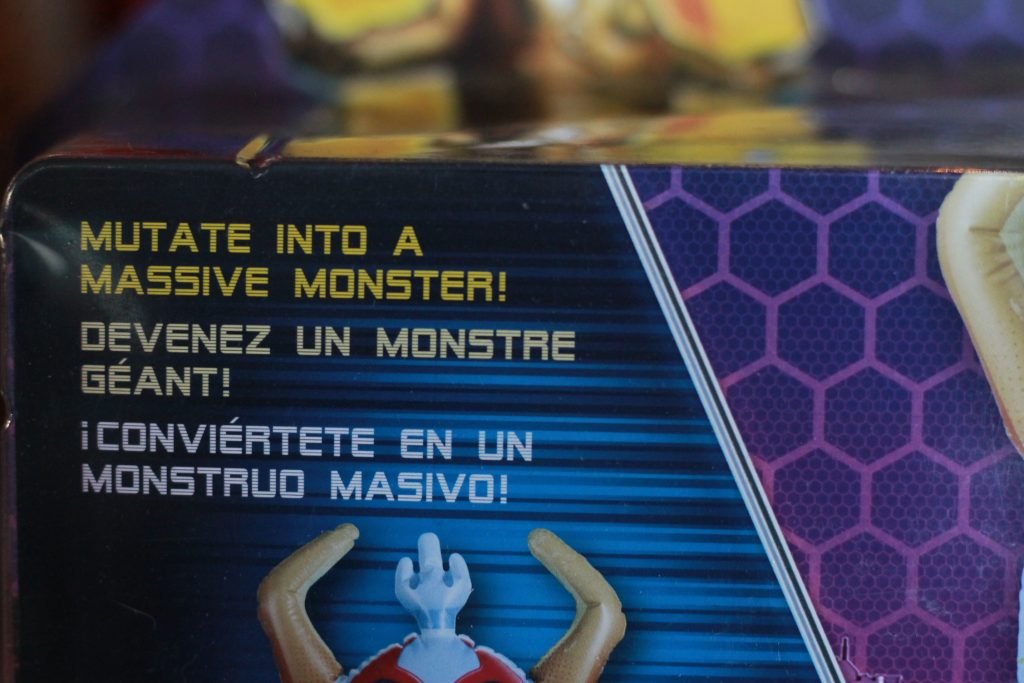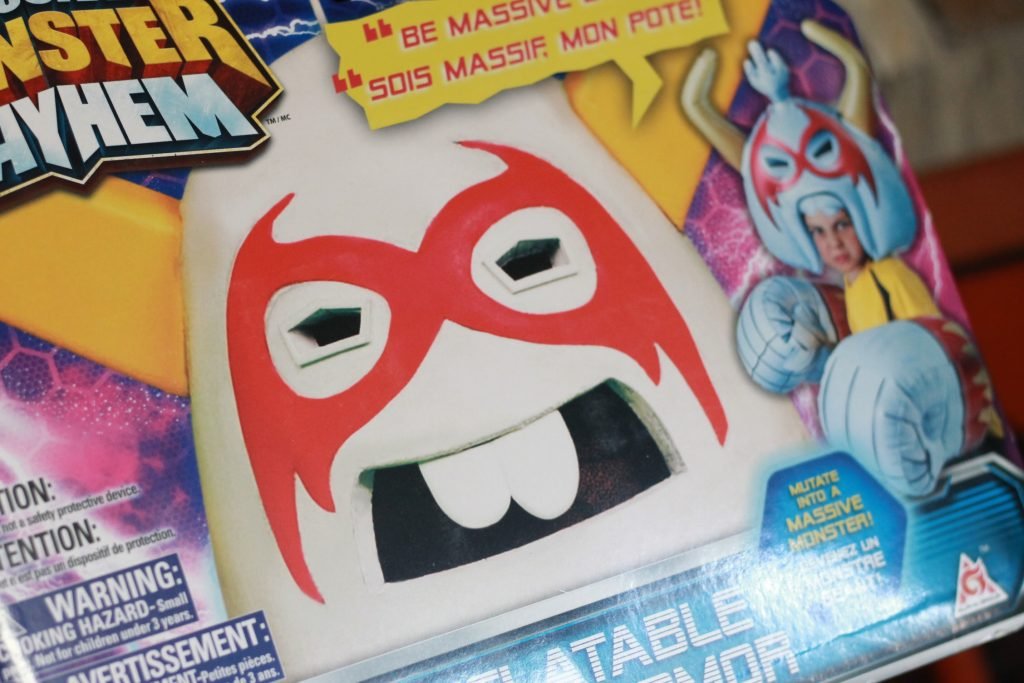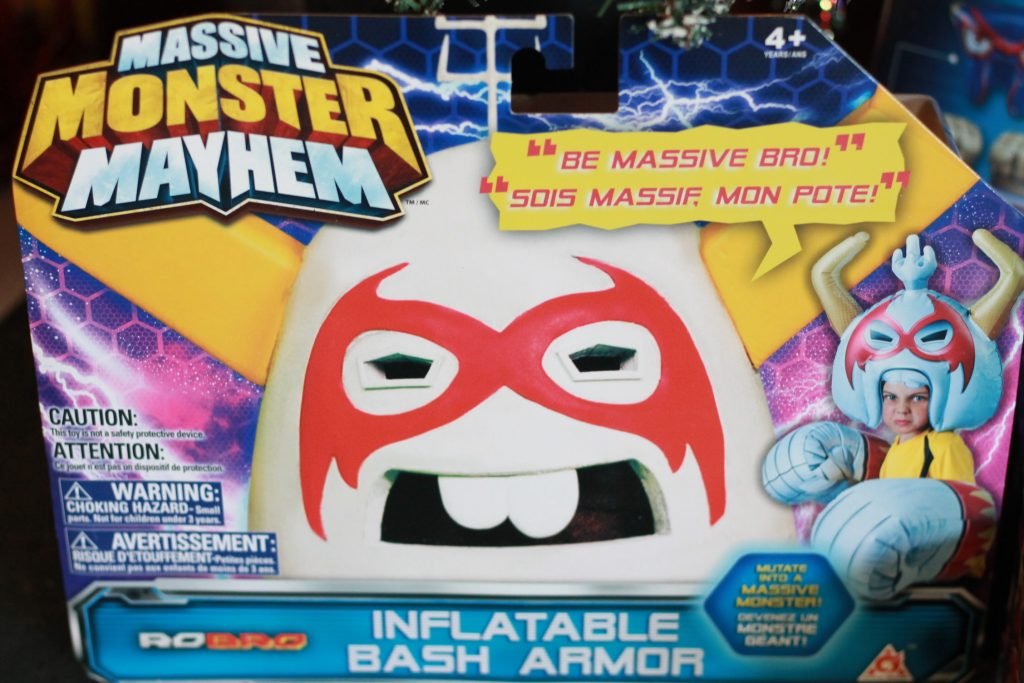 "Put the pillows down kids we have something way better than that to play with!"
They inflate super easily so your kids can do it all on their own and you can even deflate for easy and compact storage. Which makes them great toys for those with limited toy storage in their rooms.
On top of their cool inflatable weaponry choices, that you can find at any Toys R Us Canada for only $9.99 USD, they also have great armor. Not only is the armor so fun it is a great way to help keep your kids from actually hurting one another. These $14.99 USD armor kits come with a headpiece and inflatable gloves to help lessen the power of their "punches".
A great way to help siblings rough house without hurting one another, since we all know kids love to rough house why not make it safer and more fun for them with these super affordable sets.
So if you are looking for a great toy to help those kids of yours bond and play together away from their screens these Massive Monster Mayhem toys are the perfect idea!
{We were provided these toys from Massive Monster Mayhem for this post. All opinions are our own. Your madness may vary!}