As Canadians, we are lucky in so many ways, one of which is our amazing geography. From coastlines to mountains, golden prairies to rain forest, we have absolutely breathtaking scenery that seems to vary between the provinces and territories, and loads of outdoor activities to partake in for every climate. It's no wonder Canada is such a huge destination for tourists from all over the world, including those from the North Pole!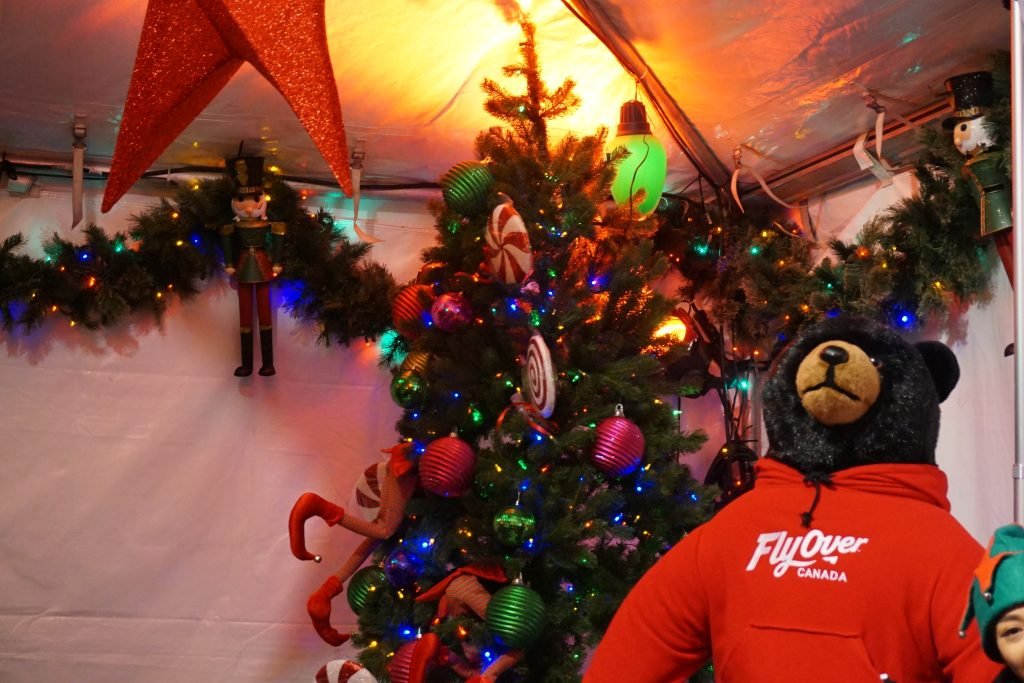 Now that December is here, Santa needs all hands on deck…but it seems a few elves are still on holiday. Can you help? At FlyOver Canada you will be whisked away, soaring from east to west with a spectacular bird's eye view of our diverse landscapes in one of the most incredible 4D experiences you'll ever see. It's the perfect height for elf spotting! With the wind in your hair, a scent on the breeze and some mist on your face it's a full on sensory experience you'll never forget; and one that my son took for the first time this year.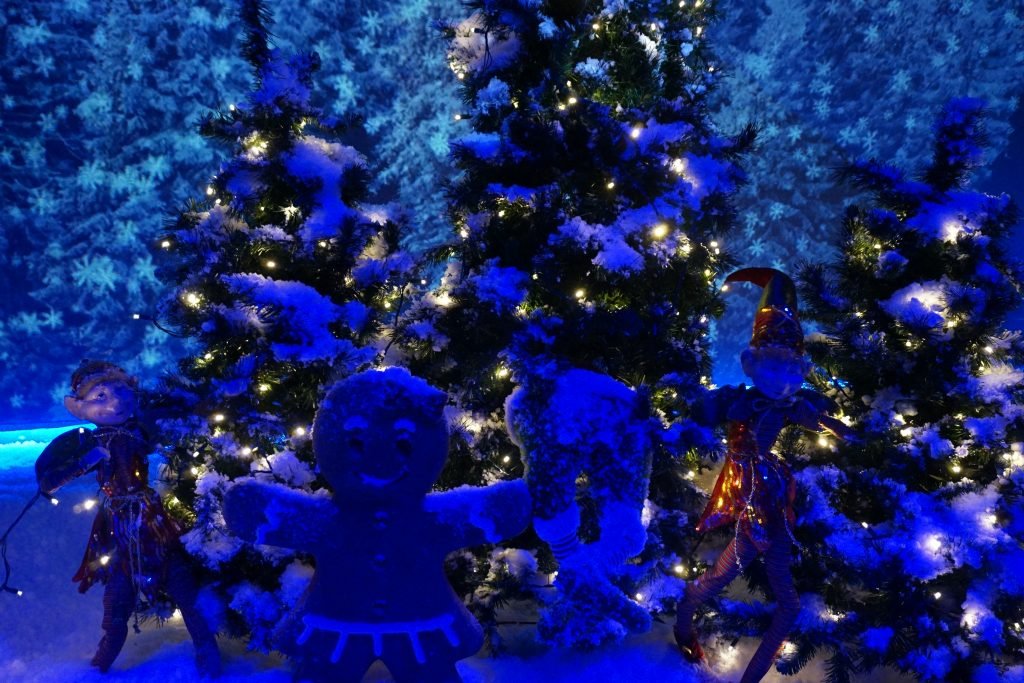 To say it was a magical experience for him would be a total understatement, but he just could not find the words to express how amazing it was for him to feel like he was really flying, pointing out landmarks he knew and elves he spotted. His face really said it all though, and his cheeks hurt from smiling so big. We all loved it, and the ride feels so real that I had a pretty good grip on my handles during some parts. There were several squeals of delight from our row as we lifted our feet so as not to kick a kayaker or dodge a snowball.



This innovative 30 minute experience is sure to excite everyone in the family! Strapped into seats, feet dangling, get ready to tilt, dip and dive high up over mountain peaks, towering forests, and cascading waterfalls and carry on to the North Pole to find Santa and his elves, which all appear on a large dome shaped screen in front of them. There's no way to fully explain the fully immersive magic that happens at Flyover Canada, from wind blowing past you, the scents and smells surrounding you and little splashes of water at just the right time, you truly feel like you are experiencing Canada without ever getting on a plane.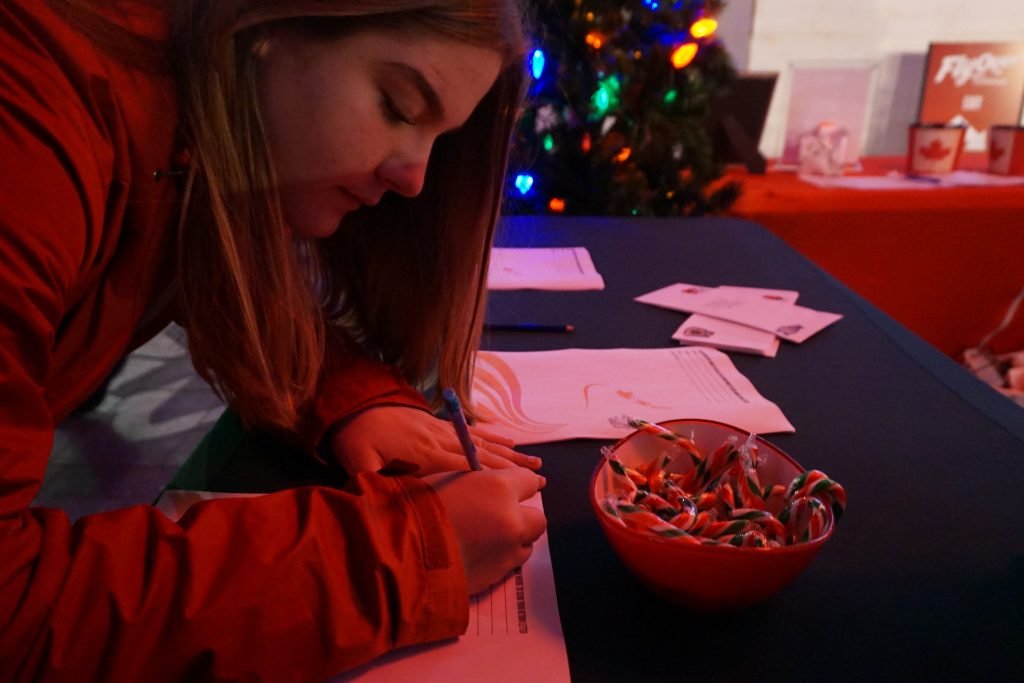 Everything looked and felt so incredible it's pretty hard to pick a favourite part, but the Northern Lights really reminded me of home and the polar bears made all four of us ooh and aw. And of course those elves had to be brought home. We had so much to talk about on our way to the Vancouver Christmas Market!
FlyOver Canada really lives up to the moniker 'Ultimate Flying Ride', and for the month of December you too can go elf spotting and on a magical journey to bring them home in time for Christmas preparations. Looking to take in a little more Christmas cheer? FlyOver Canada and the Vancouver Christmas Market have teamed up to present the ultimate festive fun pack; the Holly Jolly Combo.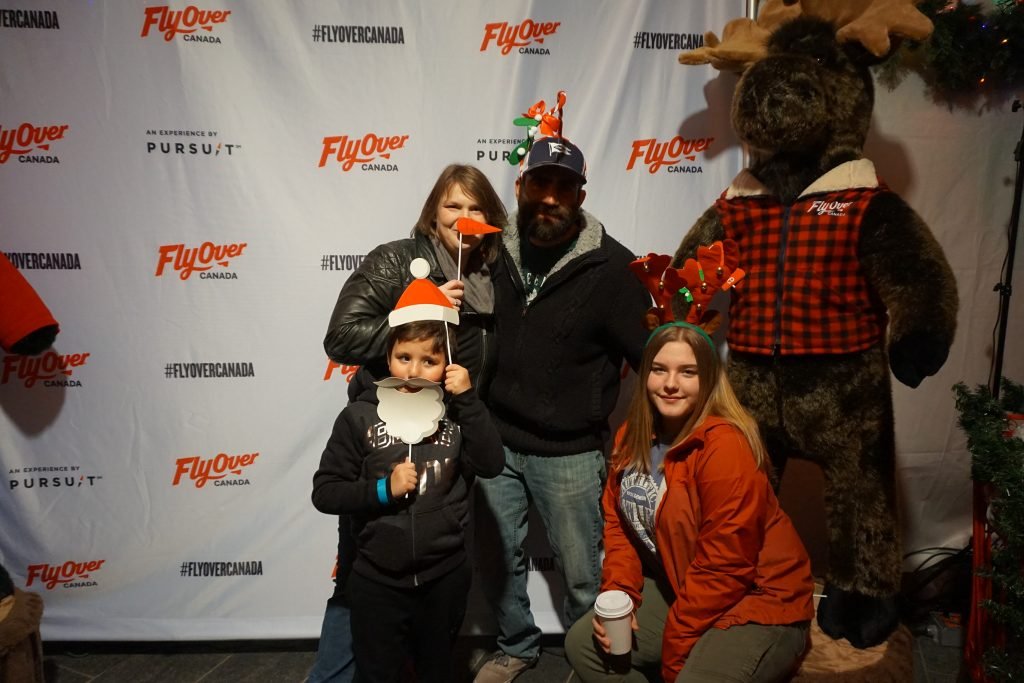 With the Holly & Jolly Combo, you can fly like Santa and his elves on a magical flight across Canada and on to the North Pole, and then sample the authentic German sweets, treats, and treasures on offer at the Vancouver Christmas Market.
Included in each Holly Jolly combo is entry to both events, a FlyOver photo souvenir, Fast Pass and Season Pass to the Vancouver Christmas Market and one non-alcoholic beverage while you're there for $37/person, and this deal is only available online!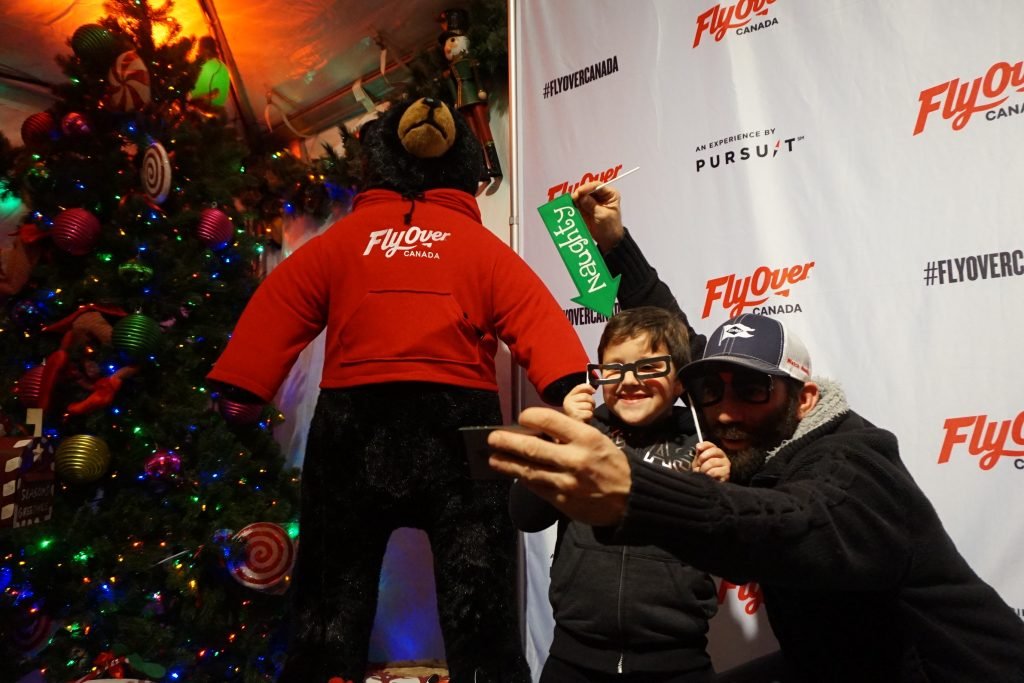 Event Details:
What: Christmas at FlyOver Canada
Where: 999 Canada Place
When: November 22 – January 6th from 10:00am – 9:00pm daily
Tickets: $19.55 – $28.05 per person when purchased online  and 25% OFF FOR LOCALS!
CONNECT WITH FLYOVER CANADA
{This post is shared with you in partnership with FlyOver Canada, all silly selfies and opinions are our own.}