I'm still having a hard time accepting that my little monkey is about to make that big march up the steps of a big school. I thought I wasn't ready emotionally, but let me tell you… I am even less ready everything else wise! A kid heading off to school is expensive. When you factor in supplies, backpacks and lunch bags, snacks and lunch items, and of course back to school clothes those numbers climb – and quickly!
One thing I have always been good at is finding a deal. Not just a "deal" though – I don't buy cheap for it to just break in a week; I source out the best quality items and the best bang for my buck and invest all my budget there. This year's back to school adventure has been no different… and I'm sharing why we love shopping at Carter's | OshKosh for our back to school Kidsentials.
So how do you go about saving? You source out clothes that are built for kids. You know what I mean, the ones that will survive climbing on the playground, crawling on their knees throughout the house, riding their bikes and pretty much anything that involves kids being kids! Last year we purchased a hoody at Carter's | OshKosh that quickly became a favourite and even now, almost 18 months later, still looks and feels new. The quality and durability is amazing, and well worth my investment.
We had the chance to visit our local Carter's | OshKosh store this past weekend to check out the fun back to school styles and, as always, I was super impressed with the fun designs that are so easily matchable. One of my favourite finds is hands down the OshKosh B'gosh Originals Graphic Tee. You won't find any text speak or sass on these shirts, which I love. They keep  the messaging cute, colourful, age appropriate and encouraging – check out our faves below!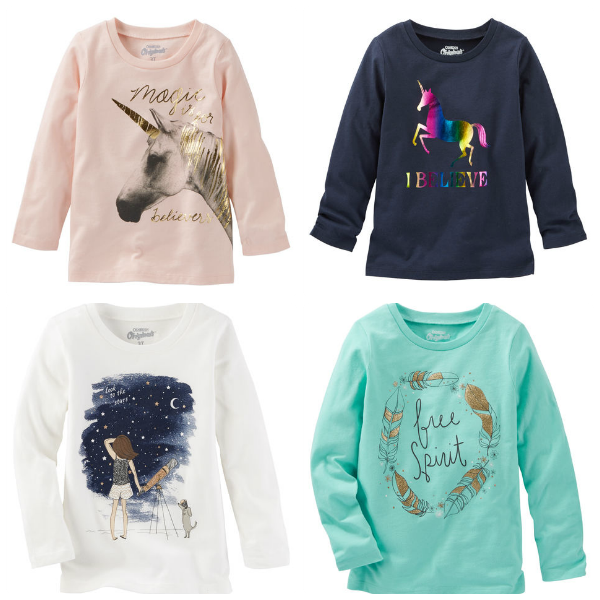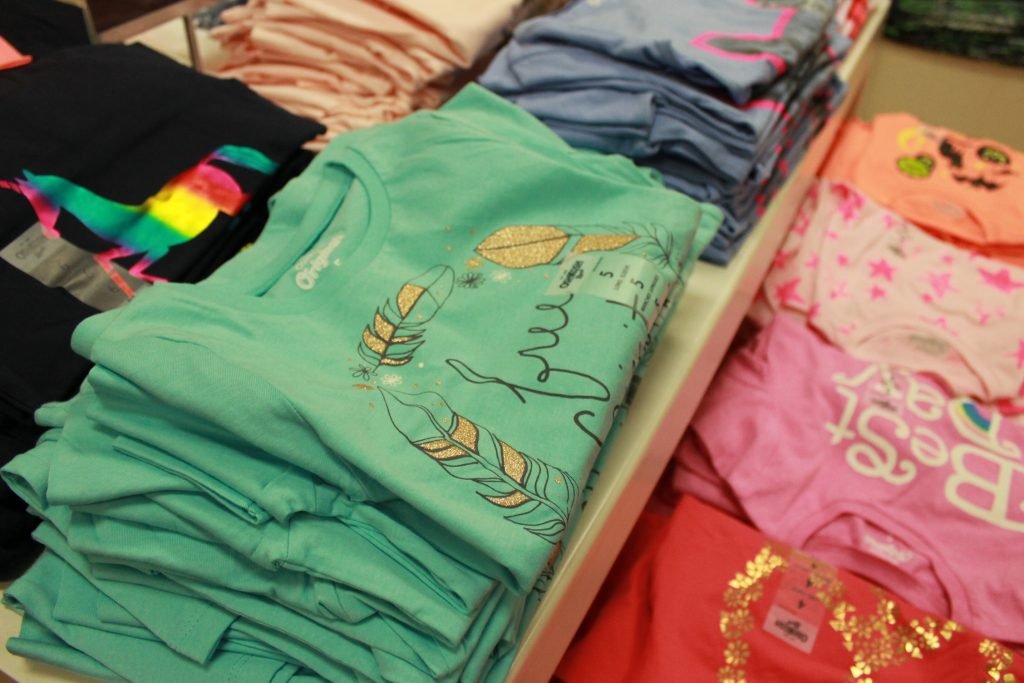 We scooped up all four of our favourites. Were these the best bang for my buck? Absolutely! These door crashers were only $6 each, however even at their regular price they are still a great deal! They fit long, which is fabulous for tall kids like mine and with so many fun patterns, colours and messaging there is something to make any kid heading back to school smile.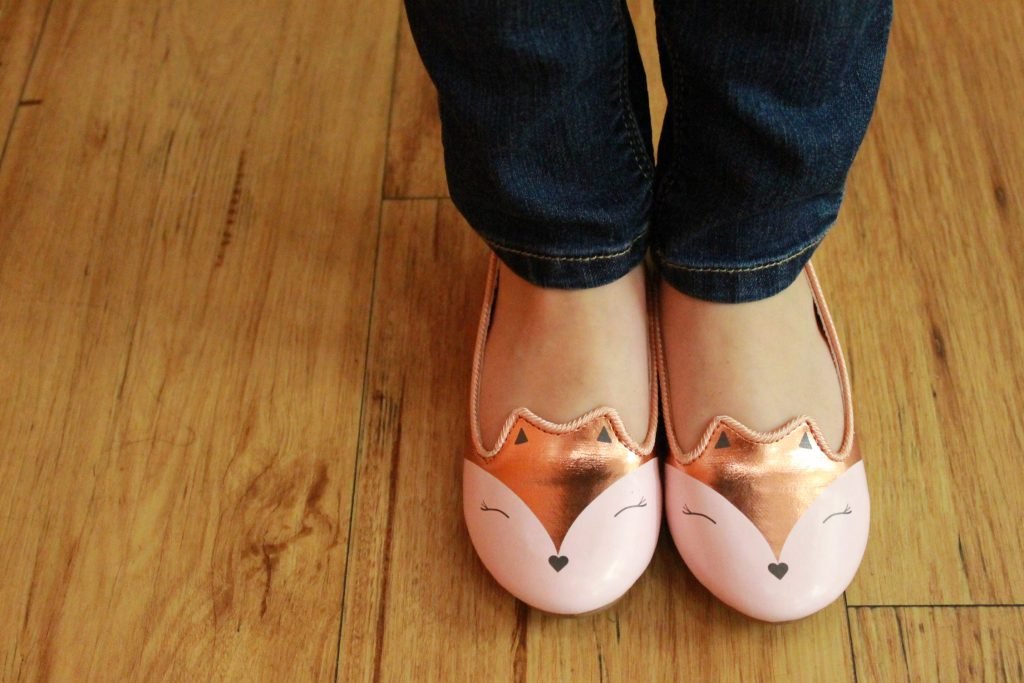 We noticed a distinct theme on some of the back to school items: it seems like fox and cats are in and it's easy to see why. A fell in love with these little Fox Loafers that were, quite seriously, the cutest shoes ever to style with a pair of OshKosh super skinny jeans. If you're like me and sometimes just want to run in and run out of a store, or even just do most of your shopping online, you're in luck – most of the new fall back to school fashions are matchables that are easy to style with each other and make for some of the cutest re-imagined classics! Check out this fun tunic and legging set with matching cat shoes – cutest ever, right!?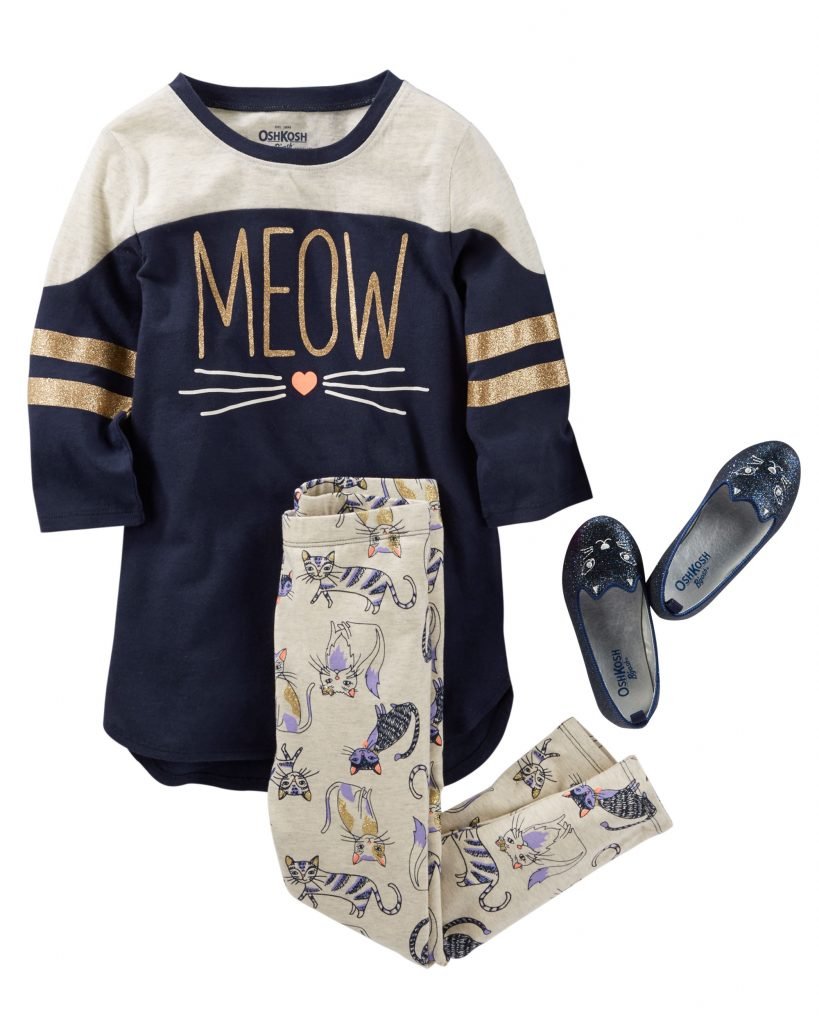 I had a fabulous time shopping with A and letting her pick out her own fun outfits. We went in with a budget of $100 to scoop up some back to school essentials and I would say we succeeded! We ended up with 6 shirts, 3 pairs of pants, a pair of "must-have" skeleton pajamas, 3 skorts, 4 pairs of shorts, 1 pair of capris and a pair of cartwheel shorts. There are some seriously amazing summer clearance deals happening right now too, so it's the perfect time to grab a size up for next year. Make sure to pop over to CartersOshKosh.ca and join their email list – you'll instantly receive a coupon for $10 off a $50 purchase, and $10 in free clothes is a major win, amiright?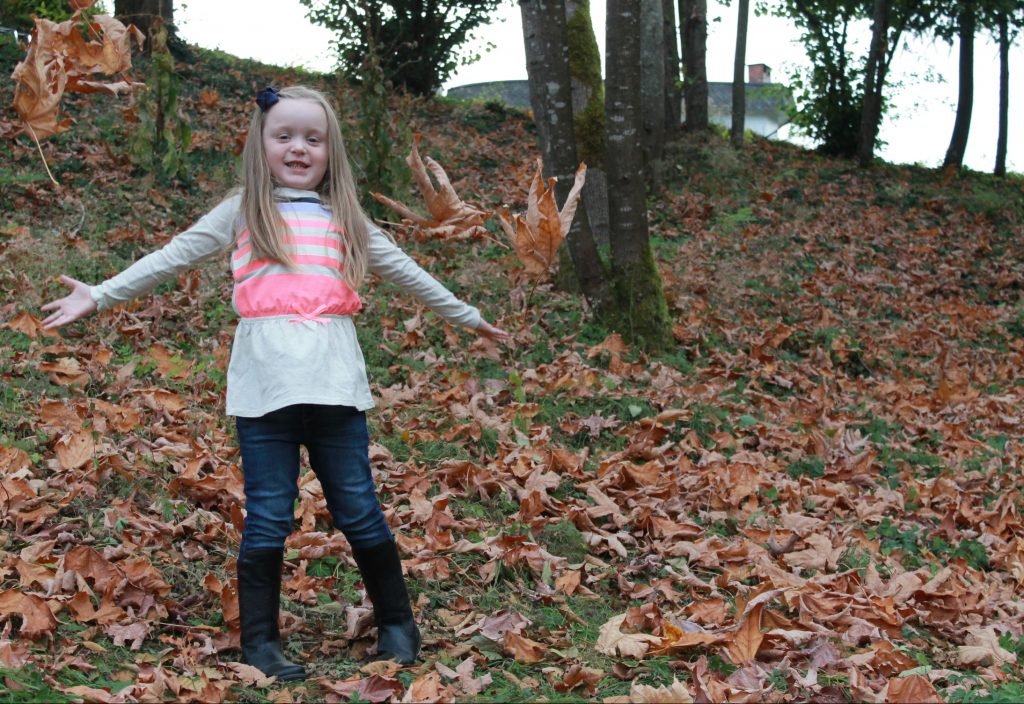 Whether you have an adventurer, a reader or someone who loves to chase the neighbour's dog like this one, Carter's | OshKosh has you covered. With sizes from newborn all the way up to kids' size 14, this has easily become a one stop shop for myself and many of my friends. Need a bit of help creating an outfit? Pop into your local store or visit online to check out Liv's Kidsentials (not my Liv, but she's just as style savvy!) to help you find some head-to-toe styles and mix and match outfits that are sure to please even the most style savvy kid at home.
Want a chance to WIN a shopping spree? I know you do! Right now you can enter to win 1 of 6 $500 Carter's | OshKosh gift cards. There's a new winner each month and the next one could be you! It's super easy – head over to www.cartersoshkosh.ca/kidsentials and fill out your info, don't forget you can also enter your details monthly. Make sure to opt-in to the emails to receive a 20% off your next purchase coupon. It's the perfect time to start (or finish!) your back to school shopping – in style! Want to share your favourite styles with us? Make sure to tag #CartersOshKosh & #Kidsentials on social media so we can see how you're rocking the back to school game.
Happy shopping! 🙂
{ This post is part of the YummyMummyClub.ca and Carter's | OshKosh and the #CartersOshKosh #Kidsentials sponsored program. I received compensation as a thank you for my participation. This post reflects my personal opinion about the information provided by the sponsors.}