It's hard to believe I am going on my 3rd year as a Leading Moms Ambassador, I have such fond memories of my very first time stepping into a room of heart strong women, how instantly inspired I was and how warmly we were all welcomed. It's not often that you have an up close, intimidate chat with many of the influential moms you look up to in the media, but Leading Moms gives you that and more. In my first year as an attendee, I was able to chat one on one with Tamara Taggart and Taryn Brumfitt, two women that I so strongly admire. In my second year, I was able to have lunch with Morgane Oger, another mom who I strongly admire for her activism work in and around Vancouver. I was able to fully immerse myself in their stories, their challenges that so strongly resonated with my own battles and feel like I wasn't alone.
And that's Leading Moms. On Friday, September 23, 2016, Crisp Media (producer of VancouverMom.ca) will be hosting the fifth annual Leading Moms at the Vancity Theatre in downtown Vancouver. And YOU'RE invited.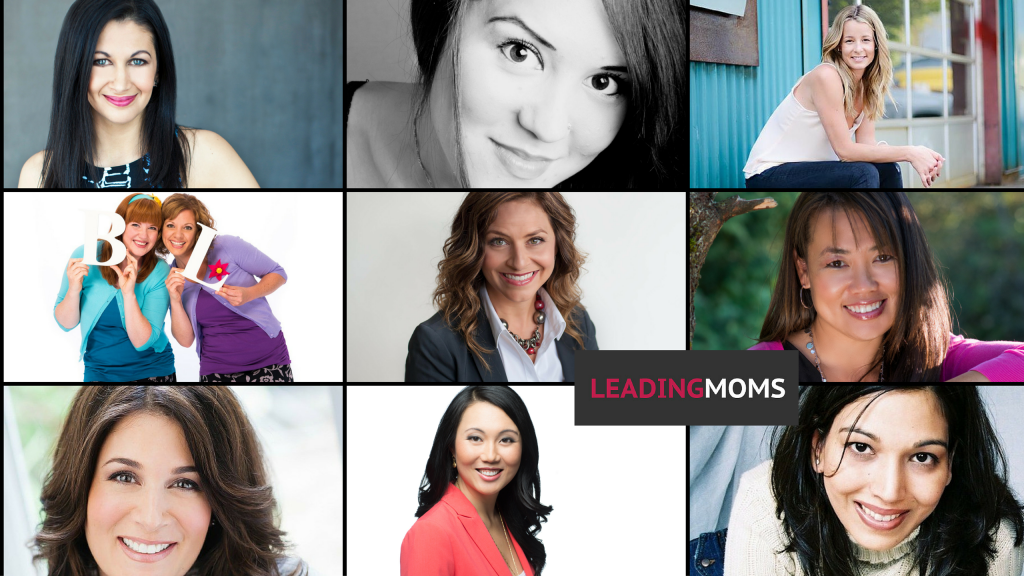 There's something so empowering about opening your heart, each year Leading Moms has blown me away with the talks that have left me feeling like I could literally take on the world. To say I was inspired would long be an understatement, just to know that I am not the only one fighting that bedtime battle while trying to juggle a career is pretty much gold.
This year's line-up is no different and includes some women I have the immense pleasure of not only having met over my blogging career but worked closely with. From the lovely duo being Bobs & Lolo, Robyn Hardy (Bobs) and Lorraine Pond (LoLo) who have long since won over my child's heart, to the Dragon's Den slayer Elaine Tan Comeau from Easy Daysies and Tara Teng, a fellow blogger, activist and Miss World Canada 2012 of whom I had the pleasure of watching her journey through our church updates. I am truly blessed to already know these women, and so excited to hear the stories they are gearing up to share with us.
2016 Speaker Line Up;
Keynote: Tara Teng – TV host, Miss World Canada 2012 & Human Rights Activist
Keynote: Vanessa LaPointe – Registered Psychologist & Bestselling Author
Keynote: Miyoung Lee – Host and Producer at CBC News Vancouver
Nicole Oliver – Actor, Director & Producer
Sabrina Furminger – Journalist & Author
Bobs and Lolo – Songwriters, Authors, Children's Entertainers, Entrepreneurs
Ranbir Puar – Founder, Spirituality For Reality Inc. & TEDx Speaker
Erin Treloar -Founder, RAW Beauty Talks
Elaine Tan Comeau – Founder, Easy Daysies & 2014 Canadian Mompreneur of the Year
You'll hear about their personal journeys in motherhood through a mix of performance, video and intimate talks delivered straight from the heart.
Event Details:
When: September 23, 2016, 9:30am-2:30pm (doors open at  8:30am)
Where: Vancity Theatre  1181 Seymour Street, Vancouver
Tickets: $69.00 early bird pricing until August 31, 2016 and $99.00 thereafter. Use promo code LMBCMOM to save $10 off your ticket price – including early bird pricing! This is a steal and makes your ticket nearly half price. Grab an early bird ticket and you'll also receive a $50 voucher towards a personalized 45 minute fitskin facial from skoah! Grab yours now.
Group Tickets: Have a few friends you'd like to take along with you? Scoop up the group price of $50 per ticket with the purchase of 5 and make a day of being loved, inspired and surrounded by amazing ladies.
What your ticket includes:
Extended program with opening and closing keynote addresses
Interactive Q&A sessions with all speakers
Light breakfast & Lunch is included and will be served onsite to allow attendees to network and connect
Swanky new venue – the Vancity Theatre in Vancouver (host to Vancouver International Film Festival)
FREE childcare on a first come, first serve basis
Twitter Party
Want to chat with the ambassadors and speakers before the big day? Join us on September 13 at 8:00pm PST and follow the #LMinspire chat to win some fabulous prizes and get to know everyone before Leading Moms! Make sure to follow @LeadingMoms on twitter for more details.
I hope you'll accept this chance to take a morning for you, to join us and be fully inspired by a day of deep stories, belly laughs and interaction. We hope to see you there!