We've still got a few glorious summer weeks ahead of us folks! For many of us this means a road trip is in our future. Maybe to visit family, landmarks or back to school shopping, but no matter where you go or for how long, a road trip is just as synonymous with fun as it is with list making.
Lists of clothes to pack, toiletries to bring, medications, shoes, activities, emergency numbers. Toss a kid or more into the mix and the number of lists doubles and changes with age…their clothes, snacks for the car, snacks for destination, activities/books/technology for the car, separate clothes for the car, mega first aid pack. But there is one road trip list that should always remain the same. Your car's. Because it's kinda the most important part of the whole thing.
With two families behind British Columbia Mom, we know all too well the maintenance and care that needs to go into your vehicles. That's why we've partnered with Michelin Tires to share our top summer road trip safety tips and a handy checklist for what to check before you embark on any new adventures.
Michelin's Premier Family of Tires offer ultimate safety for all your summer road trip needs. The all season tires use special EverGrip Technology. Due to this award winning technology, Premier tires have new grooves emerge as the tire wears down, allowing Premier tires to be safe when new and safe when worn. They are extremely durable, come with a limited 100km warranty and offer confident handling in all summer weather conditions.
A car, much like a baby, speaks in a language only experts seem able to understand. And, much like caring for a baby, caring for a car is a lot of  preemptive strikes and observation, not to mention fluids; taking care of the obvious needs as swiftly as they arise before they lead to a more serious problem. And when you're on vacation, the last thing you want to deal with is an automotive issue.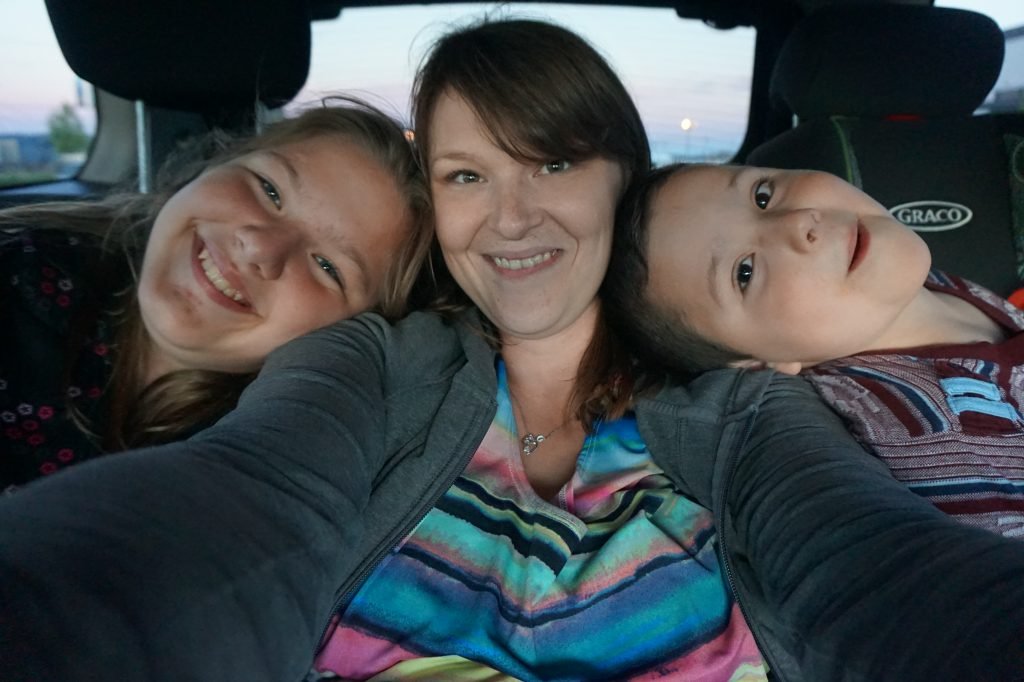 Here's my Top 7 Auto Checklist I do or have done (thanks hubby xo) before every road trip.
Fluids
Oil
If you're due for an oil-change, there's no time like the present. It is the lifeblood of your vehicle and running with clean engine oil can not only reduce wear and tear on the vehicle and improve performance, it can also reduce chances of breakdown or worse, an accident. Not sure if you're due? It's best to check on a cold car, and is easily done using a paper towel. Locate and pull out the dipstick, remove and clean off, then re-insert and remove. This time look for two things: colour and volume. Good oil is honey coloured. If it is very dark or gritty it is likely time for an oil and filter change. If not, look at the markings on the dipstick and where your measurement falls; add oil if needed.
Transmission
Transmission fluid, doesn't need to be changed as often as engine oil, but does bear replacing if it has a dark brown/black/burnt look to it. Check this similar to the oil, but on a hot running car. Using the dipstick and paper towel look again for colour and volume.
Brake
This you should be able to check by looking at a labeled reservoir. If the brake fluid is low you need to find out why. Cars do not consume brake fluid and low levels could indicate a leak or other issue. If not taken care of this could lead to brake failure – the last thing you want on the highway.
Power Steering
As it's name suggests, an appropriate amount of fluid is needed to maintain smooth steering. Not having enough can result in needing a lot of muscles to steer the car making it more difficult to drive. It will have a reservoir like the brake fluid and possibly two reading lines; one for measuring cold, the other hot. Measure accordingly and add if necessary.
Coolant
The coolant level should be easily read by looking at the reservoir. If your coolant levels are low and you need to add more, it is very important to do this while the car is cold. If your car overheats but the coolant levels are fine, this could signify a problem getting the coolant to the radiator and should be checked by a mechanic to save yourself trouble along the way. Multiple stops to let the car cool down, or driving with the heat on in 30 degree weather does not make for a fun trip.
Windshield washer
While this fluid isn't a necessity to drive, it  is rather nice to be able to wash road grime and bug splatter off of the windshield, and makes the road side easier to watch for hazards like wildlife.
Tires 
Tires should be checked more frequently than your fluids, but especially before embarking on a road trip. You'll want to check tire pressure, easily done with a gauge (the gas station should have one if you don't). Always fill tires to the pressure listed in your manual or on your inner driver's door.
You'll also want to regularly walk around your vehicle inspecting tires for punctures. I've had many of these over the years…industrial staple, nails/screws, a golf tee, and recommend keeping a can of fix-a-flat and a patch kit in the trunk along with your spare. If the puncture is in the sidewall, it needs to be changed. Make sure you have not only a spare, but a jack and a tire iron…and know how to use them.
Tire tread wears down over time, much like the tread on your sneakers and by the time they reach a depth of 1.6mm though, they are no longer safe. Michelin's Luxury Performance Touring Tires are perfect for the family that loves to travel. With their new expanding rain grooves that expose new tread as the tire wears, they give you continued ability to stop and maneuver on wet roads…a must here on the West Coast! Not only will there be less hydroplaning on wet roads, they will need replacing less often!
With rain pretty much always in our forecast, the Michelin Premier family of tires are a must – these innovative tires stop when half-worn and stop shorter on wet roads than leading competitors brand new tires. To me, that makes me feel significantly safer on long road trips where the weather is often temperamental. Currently the Michelin Premier A/S line is available for passenger cars, mini vans, light trucks and SUV's, so you can outfit the entire family with tires you know are going to last. Don't forget… safe when new, safe when worn… Michelin has your back on every family road trip.
No matter where you go this summer, ensuring your car is taken care of ensures more care free fun! I know I feel much calmer on the roads when I know that my car is well taken care of, and we aren't going to run into any nasty (expensive!) surprises on our trips. We can't wait for the few last minute trips we have planned before school is back in session….
So, where are you going this summer?
{Disclosure: This post is sponsored by Michelin Tires, all tips provided and opinions are our own. Happy road tripping!}