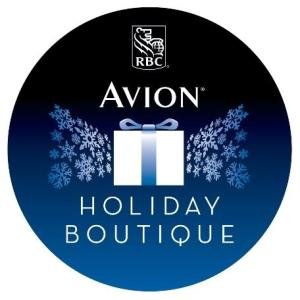 If you are anything like I am when it comes to Christmas shopping you go into the mall with a very specific list and somehow stray from it about twelve times and end up carrying not only your (over)shopping,  but your purse, a beverage (usually a coffee to stay alert while shopping!), pushing a stroller and trying to wrangle a small child through countless stores.
Sounds familiar? Usually by the end of the trip you are ready to drop where you stand, the monkeys are yelling at you that they are either bored, tired of ready to go home, you realize you forgot half of what you came to the mall for and you ask yourself time and again.. WHY DID I DO THIS TO MYSELF?
Starting November 22nd – December 24th, RBC Avion cardholders can enjoy a break from the hustle and bustle of the Christmas craziness in the mall and also have access to some pretty exciting services! I'll be heading to Coquitlam Centre this weekend to check out the Avion Holiday Booth and get a start on my shopping.
Check back for an update on the services offered, my experience and what you can look forward to when you visit the Avion Holiday Boutique!
Are you an Avioner? Will you be checking out the Holiday Boutique this year? Tell me in the comments!
(Disclosure: I am part of the RBC Avion Holiday Boutique Blogger Campaign with Mom Central Canada and I receive special perks as part of my affiliation with this group. The opinions on this blog are my own.)