Skechers has been adorning the feet of youth for more than two decades. I myself have been a fan of their shoes since my teen years. Started in 1998 and at the time carrying mostly skate shoes, Skechers has grown immensely over the years. These days they offer quality shoes for every demographic, every season and in more styles than you can shake an ankle bootie at.
With fall firmly at our doorstep and winter not far behind, Skechers has boots available for every type of weather and occasion. When we were given the opportunity to test out some family footwear from Skechers, we were all excited at the prospect of new shoes…who wouldn't be? We each thought about our individual needs and then tried to narrow our choices down from the great online selection.
Here on the West Coast we get rain during the fall and winter months, and a lot of it. But we are also close to the mountains and like to drive up to play in the snow. I was looking for a versatile weatherproof boot; boots that are great for snow but will also work during winter rain, and that look good while doing it. After much deliberation I chose the Women's Highlanders – Cottontail. It's sturdy and, more importantly, waterproof construction with Thinsulate insulation to keep my feet toasty and dry had these boots at the top of my list. It didn't hurt that I loved the faux fur detailing and the quilted boot shaft.  In person, they fit great and I know cold feet won't be a complaint for many winters; they certainly look like they could take on both the mountains and the rain forest.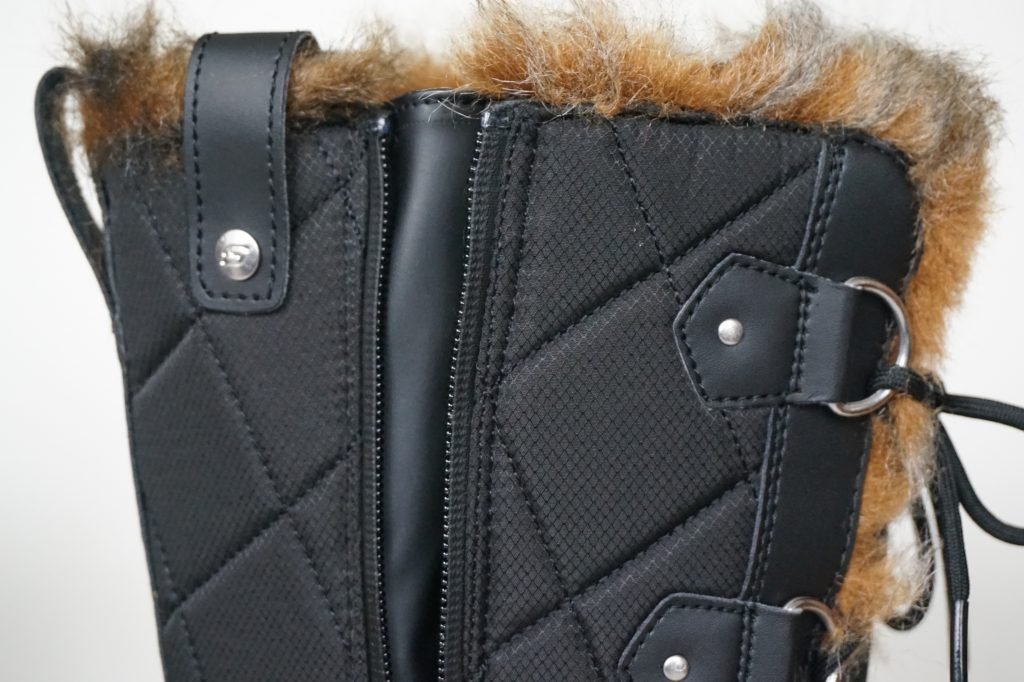 Both my kids are pretty well outfitted for rain and snow, so we looked at stylish casual looks that are nice enough for special occasions over the holidays and yet can also be worn at school. My daughter chose the Women's Adorbs in black, loving both the memory foam insoles for comfort and the slouchy rib knit shaft that looks great with both leggings and skinny jeans and can be dressed up or down. The suede shoe can be weather protected, which is pretty important when living with unpredictable weather and, as a bonus, the buckle adornment is removable making them perfect for performances where black only shoes are a must.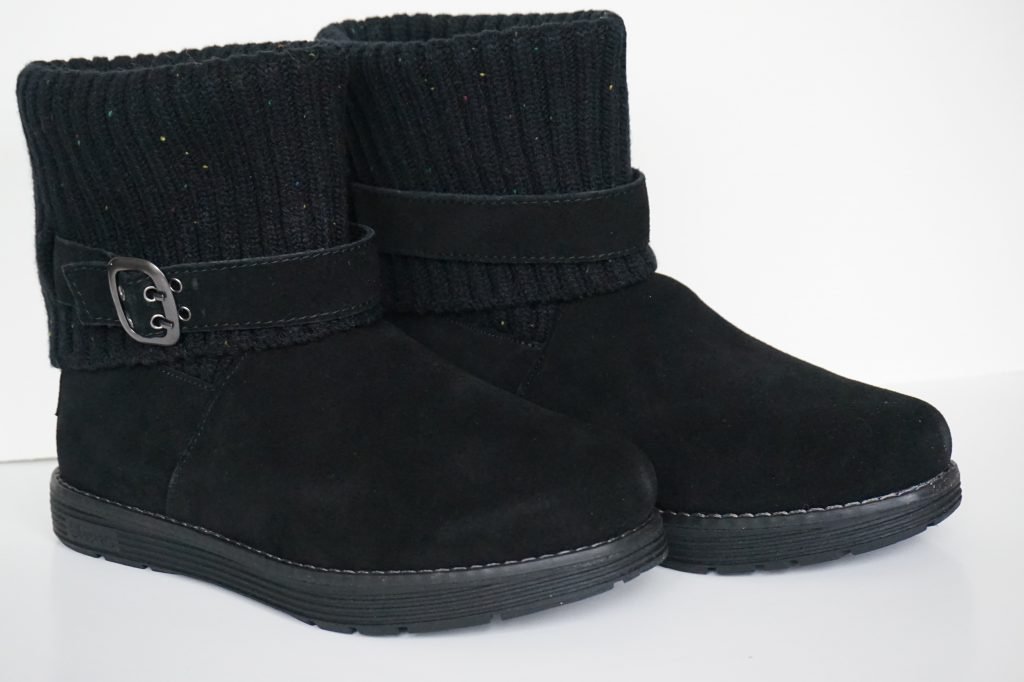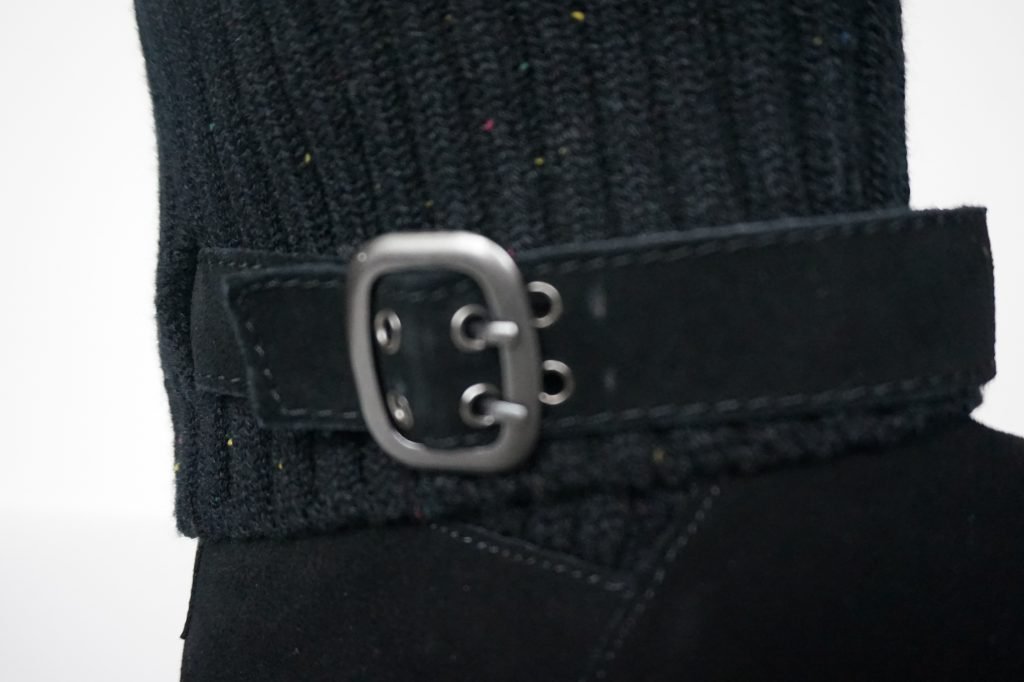 My son? Well he didn't really get to choose as he could not get past the sneakers with built-in games; very cool…but not very warm. Instead, I made the executive mom decision to order the Boy's Bowland – Steady Drift in black. He hasn't yet mastered tying shoelaces, so the velcro closure on these handsome suede shoes was a big selling point. The faux leather ankle boot can be weather protected as well, making them a great casual or dress shoe for our climate, and the cozy plush fabric inside keeps feet toasty in cooler weather.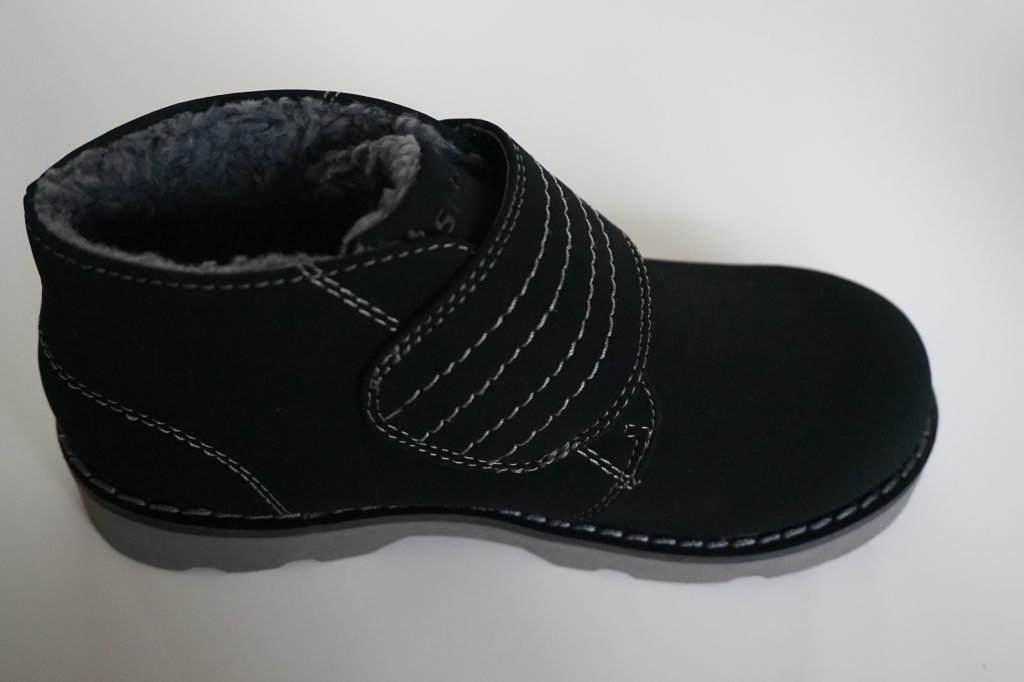 Tara and her A both went with winter-y boots.  A is loving her (not available right now) Puddle Up boots which are perfect for winter rain, slush and snow with its waterproof construction…they will be excellent for whatever weather decides to show up for recess. Tara chose the D'Lites – Chateau in black, liking the cozy look and feel, and the lower calf rise.
As you can see, we are LOVING our new family footwear; some of us are just itching for snow to really test these babies out!
Skechers wants to help us spread some shoe love this holiday season so, two lucky winners will each win a pair of Skechers shoes of their choice, just in time to keep your toes toasty and warm with old man winter knocking at the door! Enter below.