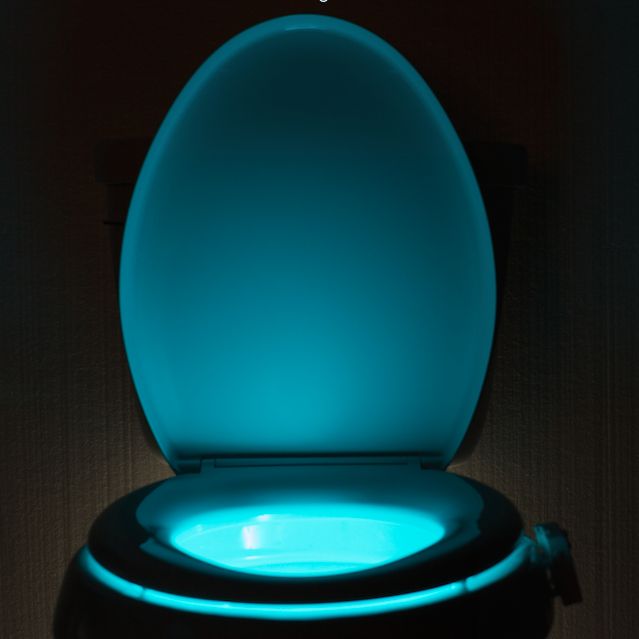 Holidays in the workplace are always a huge source of anxiety for me, for a few reasons. It means that there will be food all over work that will lure me with their sweet calls and take permanent residence on my hips. It means that work parties will be planned and volunteers will be wrangled, meaning I need to avoid eye contact for a good month till it's safe to look people in the eyes again. It means work gift exchanges, like secret Santa, will be starting…
Gift exchanges are always a huge challenge, and I am sure that I am not the only one. So you will be happy to know that I have found something there perfectly covers all the criteria for the perfect secret Santa present:
1) It has a genuine practical use in someone's daily life.
2) It is slightly humorous, as with everything potty related.
3) All walks of life can enjoy this product: single, family, newlywed, elderly etc..
Illumibowl is honestly one of those products you never knew you needed desperately in your life till you have one and realize how barbaric your life was previously. I can barely count the ways in which this could have drastically improved my days of potty training or my younger years of long nights out with friends and incredible hangovers.  
Before the Illumibowl I would have to turn the lights on in the middle of the night to pee meaning I was blinding myself to the point of unstoppable tears. Even if I wanted to see my eyes would not allow it.  
Before the Illumibowl and A would need a midnight pee, but of course a dark bathroom is "too scary", I would again have to turn on the lights. As a parent, you know that to a child at the potty training stage of life that instantly means it is time to wake up and get the party started. Something like the Illumibowl could have gifted me hours of extra sleep, if only I had learned about it sooner.
Before the Illumibowl I would have to suffer with the flu and light at the same time. When I get sick sometimes that can mean migraines and light sensitivity – mainly just a sensitivity to existing on earth while feeling like death. Being able to not turn on a light at night would save my life.
Before the Illumibowl I had to keep the bathroom light on all night long for my kid. But now that A has this to rely on she isn't so hesitant to go to the bathroom alone at night if she needs to. She knows the light will turn on with its motion sensor and there is no need to hurt her eyes to feel calm while she answers natures call. Also, it's kind of fun and she's always guessing what colour her pee is going to be at the end of it.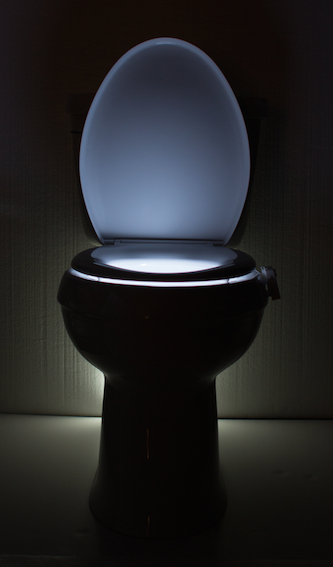 This is why I am choosing this as my go to gift exchange present – it is the one item you know not many will have and that everyone needs. And honestly… you guys KNOW I love a Shark Tank success story, and this one is a huge success!
Connect with Illumibowl
Illumibowl wants to light up your holidays! They have generously given us 3 Illumibowls to share with our readers. Enter below!