Wow. It has been one heck of a month. I have been all over the place and finally things are starting to slow down a little bit for us. For those that don't follow us on social media, we have been battling a pretty angry bout of Asthma with little bug. She sees an allergist every 3 months and we're currently working through finding a medication solution that works best for her. In the meantime, it's about managing her symptoms and flare ups.
And let me tell you, it's pretty much next to impossible to tell a 4 year old that she shouldn't be running, jumping, chasing, screaming.. the works. That pretty much comes second nature to preschoolers, we've been relying pretty heavily on two of Alivia's favourite things over the past few weeks… and she wants to share her favourite 3 Sick Day Survival Shows. 
If you've got a preschooler at home, chances are you are familiar with a few of these playing in the background, it wasn't until I actually sat down to watch a few shows with Alivia that I realized how awesome these shows she's gravitated to actually are! I'm always a little bit more lenient on screen time when it's an education show or app, so I'm loving that most of the shows she watches religiously, are all fun, educational and engaging!
Number 1 on Alivia's list is : Justin Time, this super fun preschooler show follows Justin through everyday challenges that preschoolers encounter. From sharing, team work, using good listening skills and paying attention, they teach kiddos how to overcome these challenges in a way that makes it fun, and a little less overwhelming. I double love this show since my friend worked on Season 1. Season 2 is in the works as well, so the littles can enjoy some fun new episodes with Justin & Squidgy!
Number 2 on Alivia's list, and my personal favourite is: Sid The Science Kid created by Jim Henson Productions, this is hands down one of the best shows I've seen for preschoolers. Sid is a curious kiddo, with a passion for learning with the help of his classmates. Alivia loves everything science based and is glued to this show, she informed me the other day that a rollie pollie isn't a bug at all!
Each episode of "Sid the Science Kid" focuses on a single scientific concept that is presented using Preschool Pathways to Science (PrePS©), a practical science readiness curriculum used in preschool classrooms that was created by cognitive researchers and preschool educators, incorporating lessons learned from developmental research as well as classroom experience.
And last, but certainly not least on Alivia's list is Art & Music, the title probably gives this one away but it's a fun toddler/preschool show with live action art creations and music. From drawing, to clay and sand creations, all in real time with the kiddos watching, this is another one of our favourites to curl up with. Alivia loves trying to guess what they are making before they are finished. With lots of real kids in the show, and fun music to dance and bop to, this is a great show to haul out the arts and crafts with and let the kids create with the artists. Art & Music is part of the "Baby First" umbrella and also includes Colour Inspirations and Numbers Parade.
Now, these are just a few of our favourites, we have many MANY more! Recently we've been checking out some of the fun Lego shows available on Netflix, as you can tell from our cover photo we have a bit of a lego junkie on our hand and any chance she has to create something she's watching, she's on it! A few of our fave Lego shows currently available on Netflix are below, we hope you find a favourite too!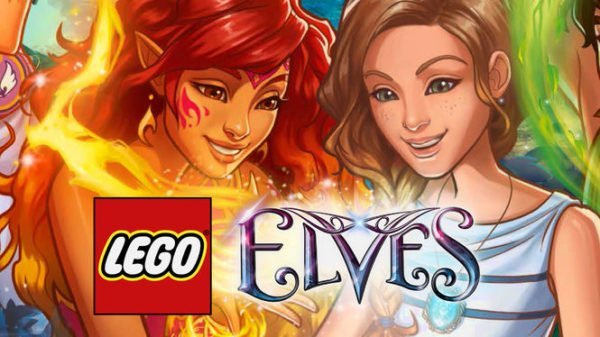 {Disclosure: I am part of the Netflix #StreamTeam and receive special perks for sharing our favourite shows with you! All opinions, and preschool binge watching are our own.}