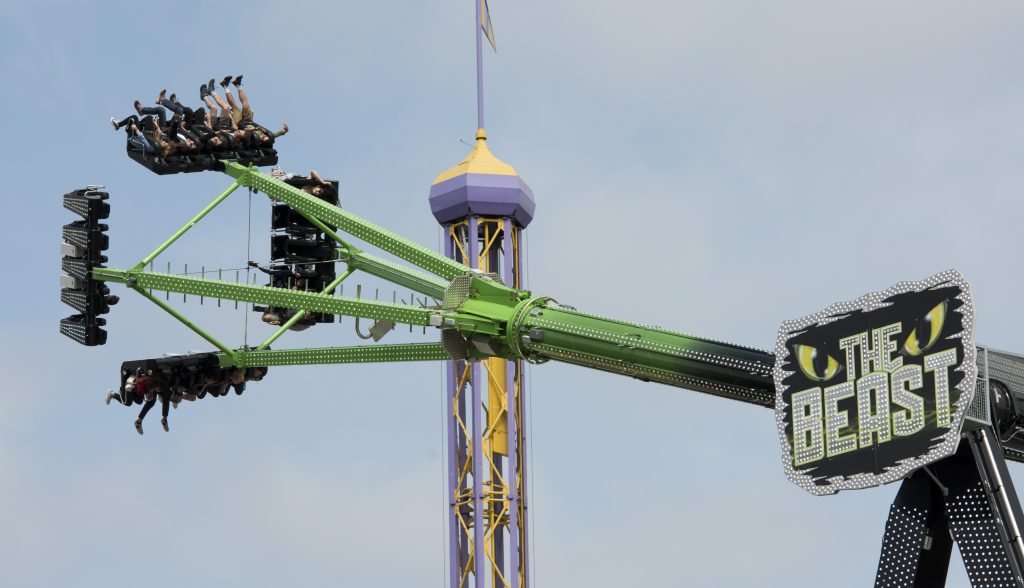 It may not feel like it yet, it's been a little damp and chilly, but summer is just around the corner, and one of the best parts of the summer is Playland! You don't have to wait until summer actually arrives though; they're opening in just one week! With some brand new things happening for 2017, plus all your old favourites, Playland is an ideal destination for some thrilling fun and entertainment.
Three brand new family rides are debuting this year and they promise to thrill, whirl and wow even the youngest riders. Bug Whirled, Flutterbye and Dizzy Drop join other family favourites like the Kettle Creek Mine Coaster, giving littles three more reasons to ride "Just one more time!"
New rides isn't the only thing 2017 has in store for our favourite amusement park. There's a brand new game on the midway and a couple new tasty booths! Beaver Tails will be serving up not only beaver tails, but also Canadian classics like poutine, and Gone Fishing has all your fish & chips, fish tacos and more, all Ocean Wise of course!
And that's not all…
Every Friday during the month of July, Playland will be hosting a series of 19+ adult evenings, giving you a reason to grab a sitter, leave the kids at home, and ride the wooden roller coaster as much as you want!
It all starts at 10:00am Saturday May 6th, and passes are available online now! Grab your tickets online to save up to $5 per ticket, consider upgrading to a seasons pass if you plan to go more than 3 times as it will pay for itself! This year, mini golf is included in your ticket price – so there is tons of fun to be had for everyone.
PLAYLAND 2017 SEASON DATES & HOURS
| | | |
| --- | --- | --- |
| May 6 – Jun 25 | Saturdays, Sundays & Holidays | 10am-6pm |
| Jun 16 – 28 | Monday through Friday | 10am-3pm |
| Jun 30 – Jul 28 | Monday through Friday | 10am-6pm |
| Jul 1 – 30 | Saturdays, Sundays & Holidays | 10am-7pm |
| Jul 31 – Aug 18 | Daily | 10am-7pm |
| Aug 19 – Sep 4 | The Fair at the PNE | (Playland Passes do not apply) |
| Sep 9 – 17 | Saturdays & Sundays | 10am-5pm |
For admission prices and other details, visit www.pne.ca/playland/
So, what new addition are you most excited for?