Ladies, run – don't walk to grab your tickets to the upcoming Chickadvisor Showcase, returning to Vancouver for one day only this year! We attended the very first Showcase in 2014, when our blog was just a fledgling. We had a lot of fun juggling our phones, hashtags and social media feeds as we tried exciting new products from companies we already knew and loved! When we heard Showcase by Chickadvisor was returning for 2016, both Helisa and I squealed and promptly booked that day into our calendars – we'll be there!
If you're looking for an excuse to pamper yourself, dress up on  Sunday afternoon and enjoy an afternoon with the girls – this event is for you! This year the Vancouver Showcase will be held at the Fairmont Pacific Rim Hotel, join 100 women over high tea and review some fabulous beauty products LIVE, all with the help of the fabulous Chickadvisor crew!
Not only will you get to test new makeup, beauty items, and nail polish but you'll also get to take it home! Included in your ticket price is over $130 worth of free, full-sized products to test out, review and take home, amazing right? I discovered some of my daily faves at our last Chickadvisor Showcase Event, including the No Dark Shadows undereye concealer, the Heel Genius summer foot saviour and GOSH bronzing shimmer powder! Don't fret, you won't leave looking like Mimi from the Drew Carey show, cleansing products are provided to remove makeup and polish that you may already be wearing, and to remove any products you try.
To enjoy the full Chickadvisor Showcase experience, please bring a smartphone or internet-accessible tablet ideally preloaded with your favourite social media apps with Chickadvisor.com bookmarked with your profile information handy. The event can move pretty quickly and you want to make sure to grab some amazing snaps while you're reviewing!
Event Details:
What: Chickadvisor Showcase – A live product reviewing party for 100 women over high tea – (Details here!)
Where: Fairmont Pacific Rim Hotel in a beautiful formal ballroom
When: Sunday, 23 October 2016 from 1:00 PM to 4:00 PM
Tickets: $45 +tax, non-refundable final sale and only available online – grab yours now!
Attire: Please dress to impress, you will be included in lots of photos! 🙂
Nitty gritty:
You MUST be a Chickadvisor member to participate – it's FREE (sign up here)
Wifi access will be provided
Products will only be distributed at the event and cannot be collected before or after
The products that we review will be staggered, therefore leaving the event early will mean you miss out on some of your free swag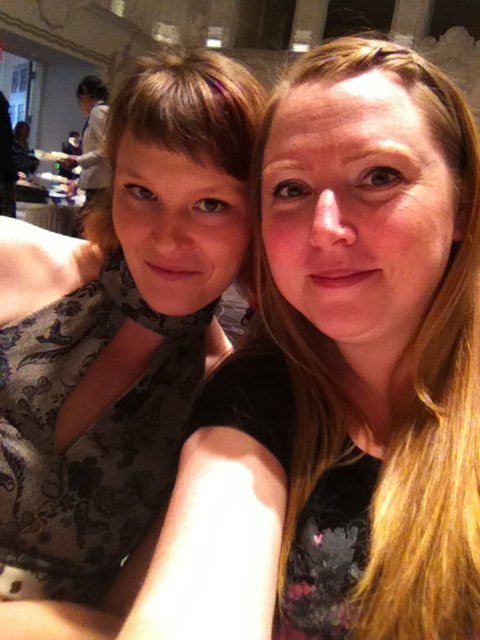 NOT in Vancouver? Don't worry! We've got you covered! There will be two additional showcases happening in Canada.
View ticket page for Toronto (Sunday September 25, 2016)
View ticket page for Montreal (Sunday October 2, 2016)
We hope to see you there Chicks!