If you've ever dreamed or imagined yourself to be in a whimsical Wonka-like wonderland, Metropolis at Metrotown is the place to be from August 11th – 20th! In celebration of sweet & salty snacks (the best flavour combination IMO), Metropolis at Metrotown invites the public to experience their newest exhibit: Tasty Treats.
This magnificent exhibit promises larger than life food displays, tasty samples from sweet & salty snack retailers, daily contests and more! It's a fantastic way to beat the heat this summer and enjoy some delicious snacks.
As a candy lover from way back who used to doodle lollipop bushes and gumdrop trees while enjoying a bag full of penny candy (remember penny candy??), this is like a dream come true. Seriously. A giant cupcake sprouting a lollipop tree? A donut taller than I am? This could be everyone's dream come true from littles right up to candy loving adults.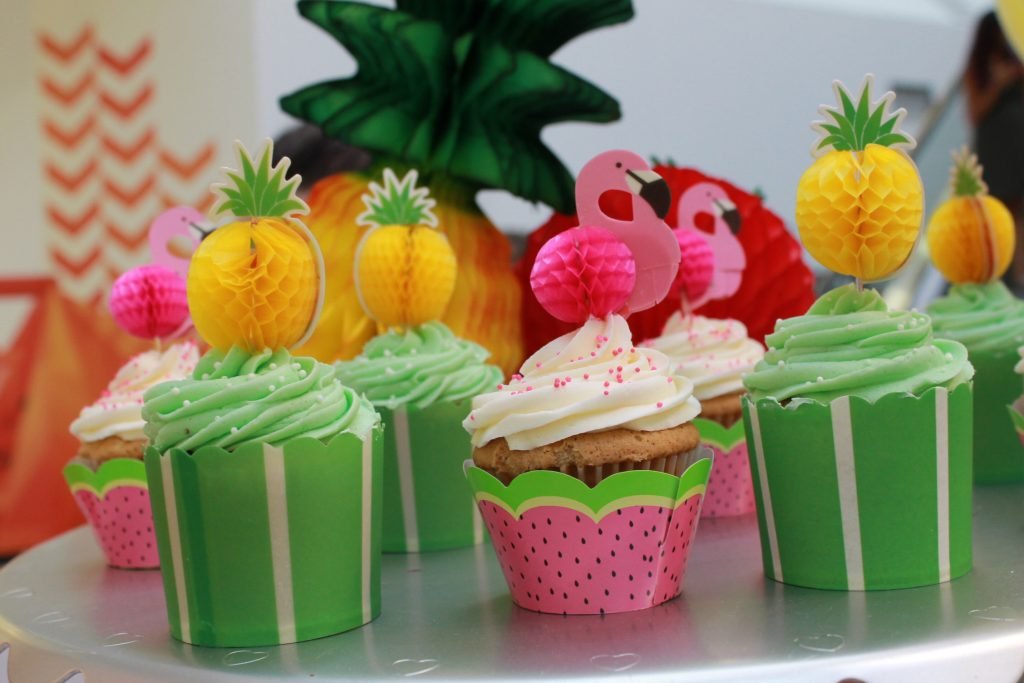 One of the largest features of this mouthwatering exhibit, located in the Grand Court, is a 7ft gumball machine that actually works! Filled with 22 000 jawbreakers, it will only cost you a quarter to turn that crank and get one for yourself. But the best part is: every quarter will be donated to Burnaby Neighbourhood House, a wonderful local charity. This 10 day event is sure to satisfy your sweet tooth and your soft spot!
As if this event wasn't sweet enough already, there are two (2!) different contests with prizes of a $1,000  Metropolis at Metrotown shopping spree as well as other prizes up for grabs! How do you get in on these generous giveaways? Easy peasy lemon squeezie.
Guess how many hundreds of jellybeans are in the display case for a chance to win a grand prize $1,000 shopping spree. Make sure to enter your answer at one of the contest kiosks in Grand Court.

Share your favourite photos daily from Metropolis Tasty Treats on Instagram using hashtag #METTREATS and tagging @MetropolisatMet to enter for a $1,000 shopping spree.

And a bonus: follow Metropolis at Metrotown on

Facebook

&

Instagram

– there will be chances for followers to participate in contests to win random prizes throughout the 2 weeks!

Click here

for rules and regs.
Piece of cake! Pro tip: with so many tempting photo ops, make sure to clean out some space on your camera roll for all those sweet selfies ahead of time.
I'm super excited for this delicious display of sweet and salty eats and loads of larger than life eye-candy. But it's only here for 10 days so don't delay; you're sure to be salty if you miss it.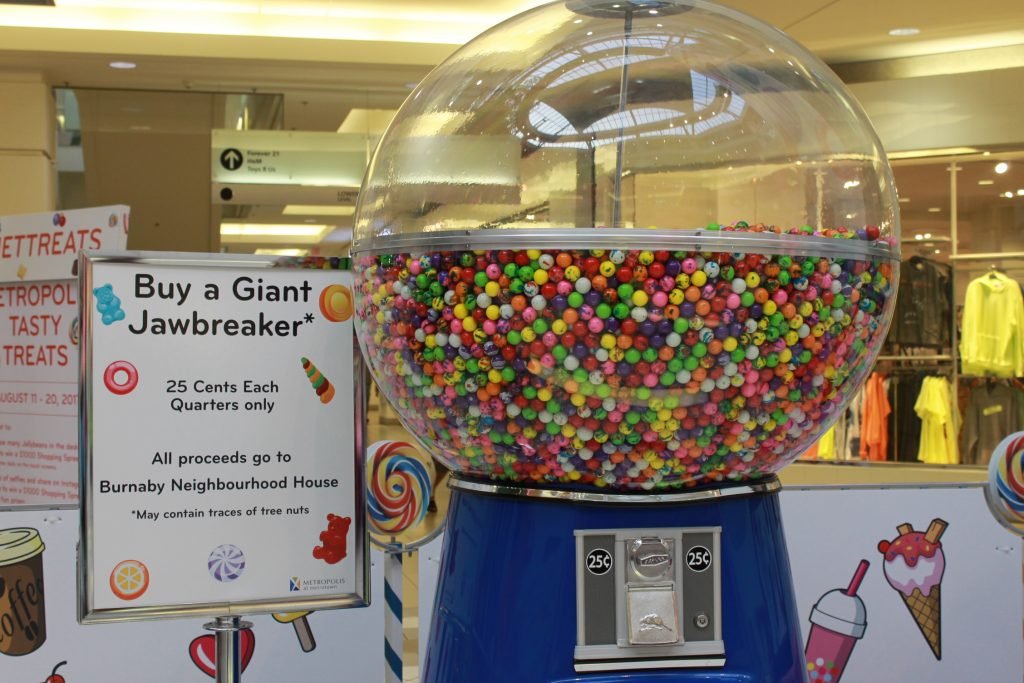 Connect with Metropolis at Metrotown
{Disclosure: This post is brought to you by Metropolis at Metrotown, all candy loving craziness is our own and not influenced by the sponsor. We hope to see you there!}