I loved my doll collection growing up as a little girl. I loved to dress my dolls in new outfits I had collected or made. I loved to create wild stories and play endlessly with them. I also loved how my dolls looked, how flawless they always seemed – from head to toe. My friends and I were always carting our beautiful dolls all over from grocery shopping to sleep-overs our dolls were our best friends growing up, and I have so many fond memories of the imaginative fun they brought us. There was just one thing…

The dolls we had growing up were perfect. Fashion dolls, high heels and pretty dresses. The beauty standards those dolls unknowingly placed on me and my friends were not widely talked about when I was little and I never realized the effects of that until I had a daughter of my own. I remember having wished I could look as perfect as my dolls! I knew I didn't want that pressure on my daughter, A is only 5 and I know the toys she is exposed to now can truly craft the young woman she becomes.
Which is why I love when I come across amazing companies trying to make a difference in how little girls feel about themselves. Helping them focus on things that matter the most – what's on the inside and what they can accomplish with a little hard work.
The Maplelea Girls are an incredible line of dolls that really stand up to an incredible quality standard and have our kids in mind. These uniquely Canadian dolls, come from all different regions of Canada, each with their own story and personality. Helping to teach our children about the country they live in while stepping away from the type of dolls we were used to growing up. These classically beautiful dolls make amazing friends to your little ones, showing them that they can do it all wherever they are, and how to love where they are and who they are in this moment.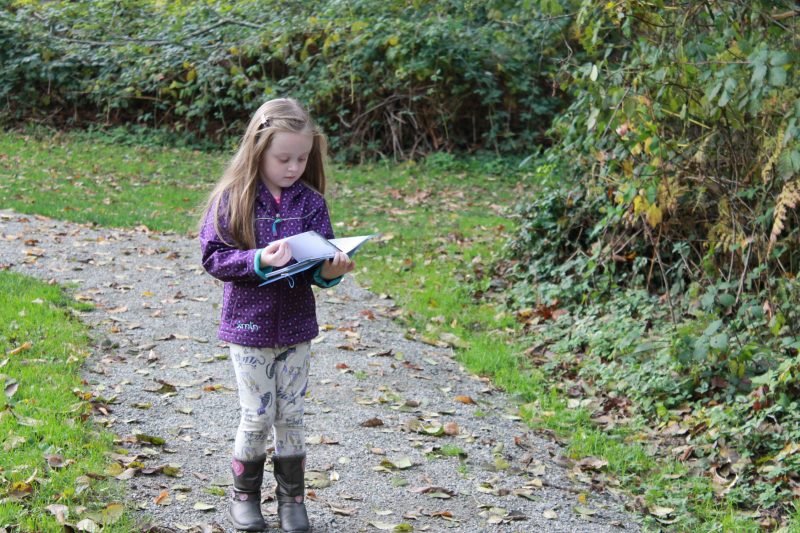 A and I went through the list of Maplelea Girls together, and while Charlsea is a beautiful West Coast inspired doll with a love for the ocean and all things crunchy, we felt that she related a little bit more to Taryn. With 7 Maplelea Girls to choose from and a variety of Maplelea Friends, it's easy to find a doll that matches your  child's looks, personality, and interests and match them with a forever friend.
Taryn is a sweet little girl with a passion for painting and hiking much like our little girl. Living in Banff, Alberta gives her a chance to always enjoy the outdoors and everything that nature has to offer. She also loves camping and figure skating which is what A would spend all her time doing if we let her!
We are thrilled to be adding her to our little family and we can't wait to enjoy the west coast with her. As you can see, A is already smitten with her new friend and carries her around in big hugs. Taryn has many adventures to go on here and we can't wait to show her the sights. We're already planning a few great camping trips with this awesome woodsy girl, A is already excited about getting outdoors with her new friend and that's a win for us – more time outside = less time on screens. A loved carrying around Taryn's journal with us on our adventures, though she can't quite read everything inside it yet she was able to have fun with the photos and learn more about her new friend. In the second half of the journal that accompanies each Maplelea Girl, your child has the chance to craft and create their own story, sharing what they love to do to cherish as they grow.
These dolls have great accessories to collect, from journals to clothing for both your child and her new friend, helping to create a very unique play experience. They also help start a dialogue about where we live, special activities and all kinds of great things you and your kids can learn about together. This Fall they have come out with a whole new range of accessories for the Maplelea Girls that will really knock your socks off.
We were lucky to snag a sale when we ordered Taryn and also grabbed a camping set to go along with her. We now have a fun tent, back pack, sleeping bag, pajamas and a set of woodland friends to complete our new family. The accessories are endless, and I won't lie… I am already considering ordering them matching pajamas.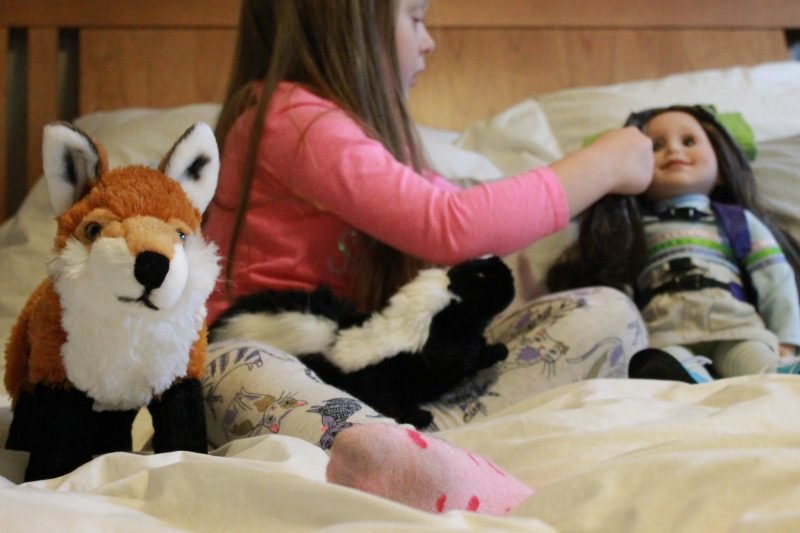 You can find Maplelea Girl dolls online or by phone – you can request a free catalogue on their website and check out all Maplelea Girls has to offer. With the holidays coming, I can already see these beautiful dolls on many Christmas lists and on their way to new forever homes. If you're looking for a new toy that not only encourages creative play but healthy lifestyles, personal growth and encouragement and self-love, we highly recommend the Maplelea Girls!
Connect with Maplelea Dolls
Website | Twitter | Facebook | Instagram | #MapleleaLove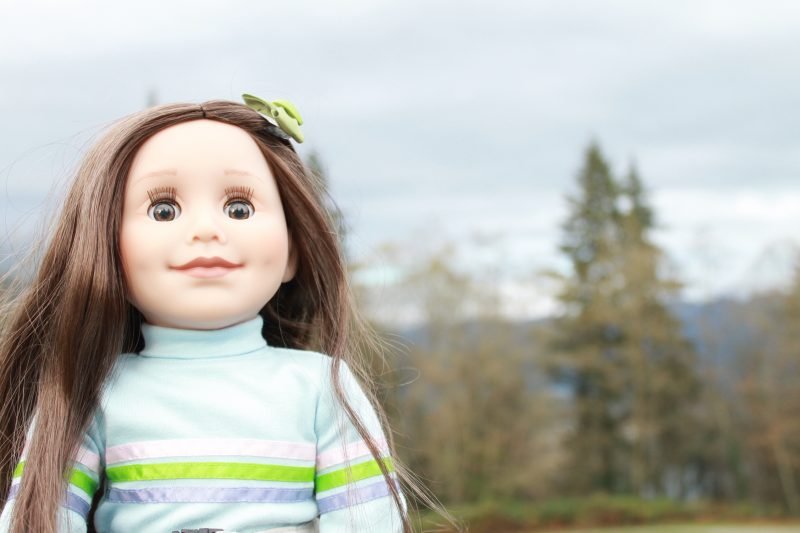 {This post is part of the YummyMummyClub.ca and the Maplelea #MapleleaLove sponsored program. I received compensation as a thank you for my participation. This post reflects my personal opinion about the information provided by the sponsors.}