The new school year is so close, I can almost taste it. Kids are just about to find out their teachers for the year and settle into their new classrooms. We've done our obligatory back to school shopping for pencils and felts, various coloured duo-tangs and glue sticks, indoor running shoes, boxes of tissues, and even found some white glue (darn all you slime makers!). We've stocked up on school snacks, new socks and undies. There's really only a couple of things left to do. The first is haircuts, but the most important one is to LABEL ALL THE THINGS.
And I really mean all. Every coloured pencil, every folder, every highlighter, each water bottle, sandwich box and shoe. Even the underwear (trust me on this). I could go old school and Sharpie it all, but as much as I love the names we picked for our children, I really don't want to write them eleventy-million times. That's why we love Mabel's Label's, where the hardest part is choosing which super cute design (Hello Kitty and Emojis?!) will adorn and personalize all of the items for the school year, and make them easier for you to find in the lost and found or the chaos that is known as the cloak room.
When labelling all of the necessities, it's important that the labels you use are of good quality. Poor quality labels may result in labels falling off which may then lead to the following: sticky patches that collect dirt and fuzz on items, lost items, labels effecting dishwasher drainage and efficacy, labels attaching themselves to other articles of clothing in the laundry. Ask me how I know this.
You can be confident using Mabel's Labels that none of the above will happen. Well, they might still lose a few things, they are kids after all, but these labels are ultra durable, waterproof and can brave the laundry cycle, the dishwasher and/or microwave. Even sweaty smelly feet won't budge their shoe labels.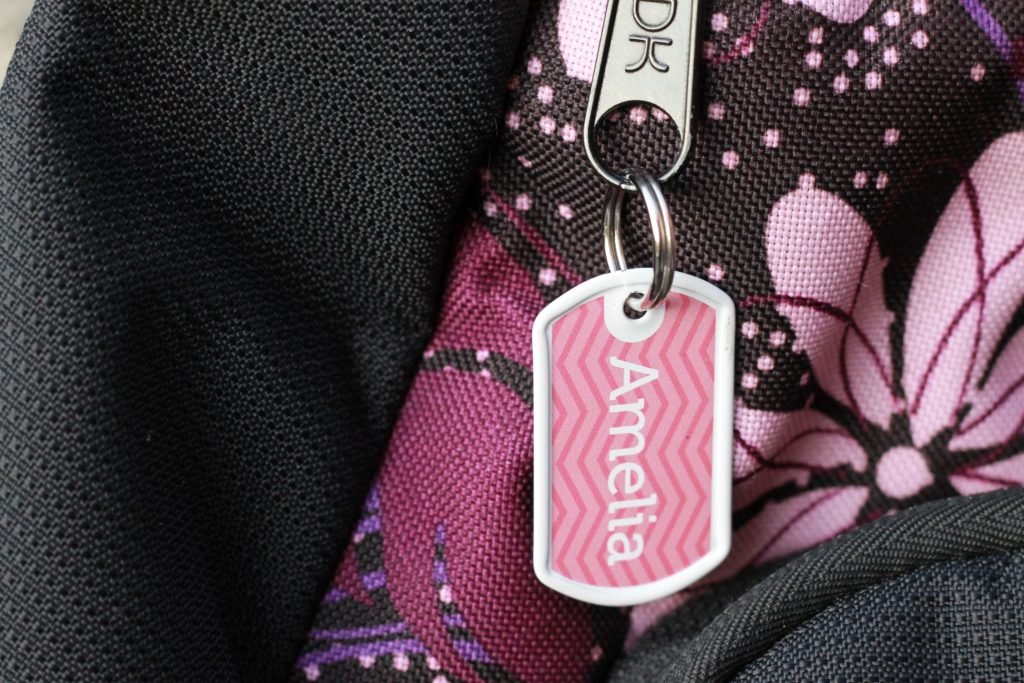 This year is a big year for us. The youngest starts grade 1, and the oldest starts grade 8…in high school! I love that Mabel's Labels have a huge variety of themes, characters, and fonts to choose from to match their individual tastes and personalities, especially their Middle School Label Pack. It has perfect selections for the more sophisticated students, or those that think they are too mature for adorable characters. She is going to high school after all.
There's also some new Designer Labels, a Uniform Label Pack to help identify which polo shirt belongs to who, and if you have loved ones with food allergies, Mabel's Labels Customizable Allergy Alert Labels and Allergy Stickers might be a literal lifesaver.
Mabel's Labels truly cover it all, and in buying packages I have all the different labels I need for clothes, dishes, pencils and tags for their backpacks too. Boom! Done.
School, here we come!
Mabel's Labels wants to help you get organized for back to school, with the first week nearly over it's time to start labeling ALL THE THINGS to make sure they survive the school year. One lucky fan is going to win a Hello Kitty back to school label pack! Enter below.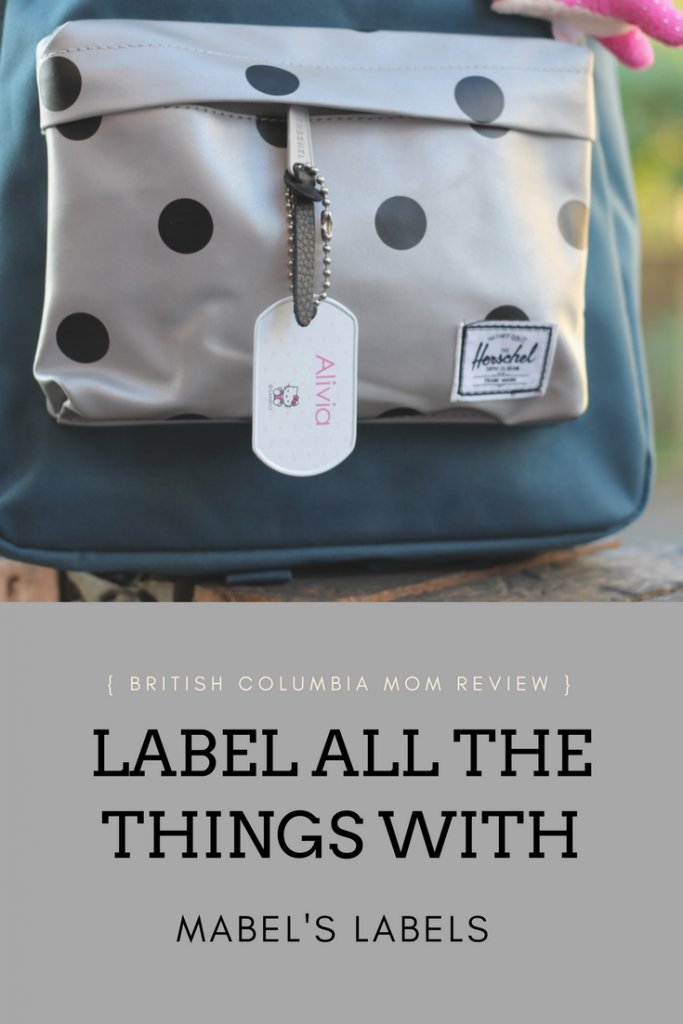 Mabel's Labels Back to School Set

{We received our labels in exchange for this review. All opinions and crazy labeling is our own. Good luck!}