It's been over a year since I volunteered with some local influencers at the Vancouver Food Bank but every moment I spent in the warehouse sticks with me each day. We spent hours sorting through donations, learning about the in's and out's of how the food gets to each location and what the most needed items are. It was eye-opening, convicting and extremely sobering to have this opportunity to see the inner workings of our local food bank.
It's because of this experience that our family donates as often as we can, and we are very mindful of WHAT we donate.. with the 2nd annual Citywide Food Drive coming up, we're hoping to share some items with you!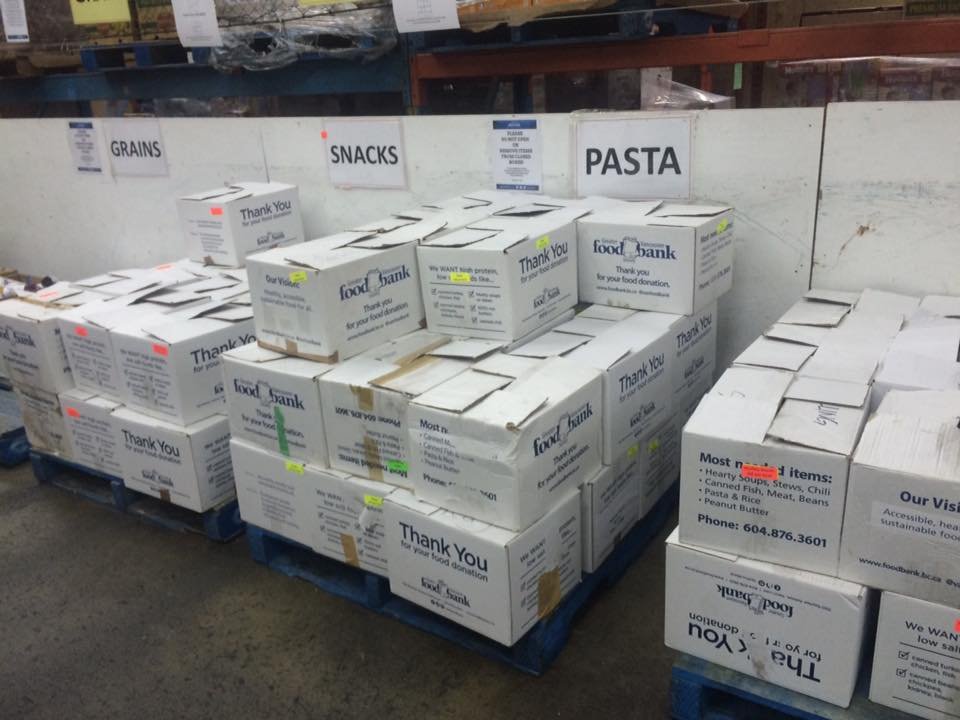 Let's be real.
20% of people who utilize the GVFB are children and 19% are seniors. These are the most vulnerable in our community and without the food bank, would go hungry. While sorting through donations, we were given an inside look at what is most needed to make sure families and individuals are receiving nutritious items.
When donating packaged meals, try to make sure they don't require more than water to make the item. Often times, milk or oil is not readily available
When donating snacks, try for nutrition rich items like fruit cups, canned fruit or granola bars
Canned meats are packed with goodness and can be added to many meals, consider picking up cans of tuna, turkey, salmon, etc when on sale to donate.
Canned beans can pack a nutrition punch and be added to many meals to bulk them up. Consider cans of kidney beans, black beans or chickpeas as a donation.
Treats may seem like a good option, but ultimately don't hold any nutritional value. Consider picking up school snacks instead that help little brains focus and learn.
When buying anything, aim for the longest shelf life/expiry you can find.
The GVFB has a 3-1 buying power, for every $1 you donate, they can buy $3 worth of fresh fruit, vegetables, milk and things that may not otherwise be donated regularly.
The Greater Vancouver Food Bank is asking members of the public for online and nutritious, non-perishable food donations as part of its second annual Citywide Food Drive, which returns to the Lower Mainland on September 16th.
The event, which marks the start of Hunger Awareness Week in Canada, has the public being asked to leave nutritious, non-perishable food items on their doorsteps before 9:00 AM using the more than 38,000 paper bags that will be left in front of their homes in advance. Greater Vancouver Food Bank staff and volunteers will collect bags from doorsteps in Vancouver, New Westminster, Burnaby and the North Shore.
Aart Schuurman Hess, CEO of the Greater Vancouver Food Bank says: "We live in a city with a phenomenal culinary landscape, and yet every night, thousands of our citizens are struggling to serve their families a nutritious meal. After a successful inaugural event last year, we are looking to the people of Greater Vancouver for an even more robust second annual Citywide Food Drive in 2017."
The food bank is looking to collect 100,000 lbs. of food, almost doubling last year's haul of 53,000 lbs. The best food items for donation are: canned fish, canned chicken or turkey; canned black beans, chickpeas, and kidney beans; whole grains and whole-wheat pasta; and canned vegetables and fruit.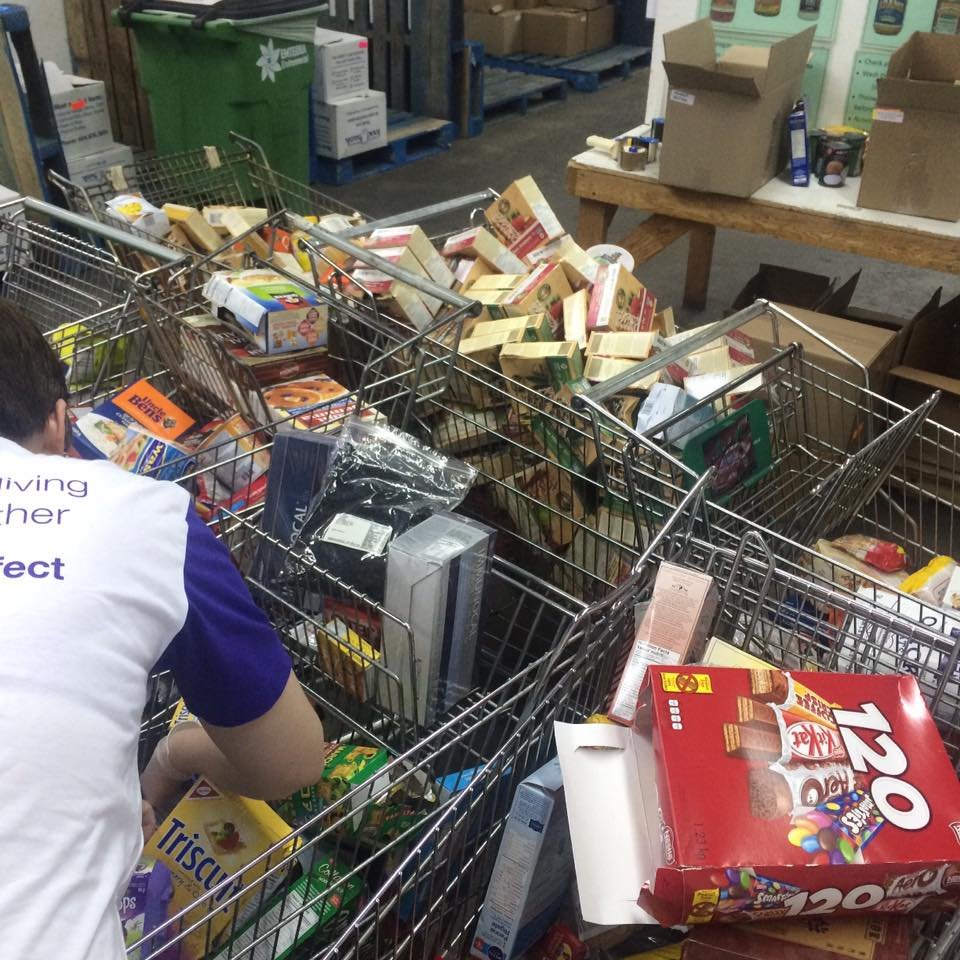 In addition, members of the public are asked to donate to the Greater Vancouver Food Bank directly at http://www.foodbank.bc.ca/citywide, where each $1 donated can be leveraged, with the food bank's bulk purchasing power, to provide $3 worth of food to the over 26,500 individuals in Greater Vancouver who access their services every week.
Mr. Schuurman Hess adds: "The 2nd Annual Citywide Food Drive is one of the most important events of the year for the Greater Vancouver Food Bank and our members. We're pleased to work with the BC Thanksgiving Food Drive to work towards reducing food insecurity, not only in the Lower Mainland, but throughout the province and ask the public to give generously, especially online, where we can buy fresh, local, nutritious foods at a large scale with lower price points for our members."
In addition, as part of the event, volunteers and staff from the GVFB will be onsite at three locations on Sept 16th to collect food donations from the public: Save On Foods on Brooksbank in North Vancouver, Save On Foods on Kingsway & Willingdon in Burnaby and The Church of Jesus Christ of Latter-Day Saints on West 41st in Vancouver.
For more information about the Greater Vancouver Food Bank and the second annual Citywide Food Drive, visit www.foodbank.bc.ca.
We hope you'll join us in raising awareness for the Citywide Food Drive by encouraging your friends and family to match donations with you, with Thanksgiving and Christmas sneaking up quickly, your help could go a long way.